Are you looking for easy and non-prep activities that are fun and engaging for your 2 and 3-year-olds? As you see, your toddlers would have never ending bundles of energy. And as a parent, it is difficult to keep up with their pace.
You may need easy-to-organize activities at home so that your 2 or 3-year-old may have something to look on to every single minute of their day. Looking for non-prep or no-fuss activities can be done within the comfort spaces of your home or apartment. And this way, kids learn how to assemble things together and how to put things back in their place.
Indoor activities also help your kids sit in one place and do stuff. This is because you must prepare them to sit in one place at a school or in a daycare center, and you don't want them to be running around.
Let us discover fun and easy activities for 2-year-olds. Helping you get started here.
1. Pouring Water or Mixing Ingredients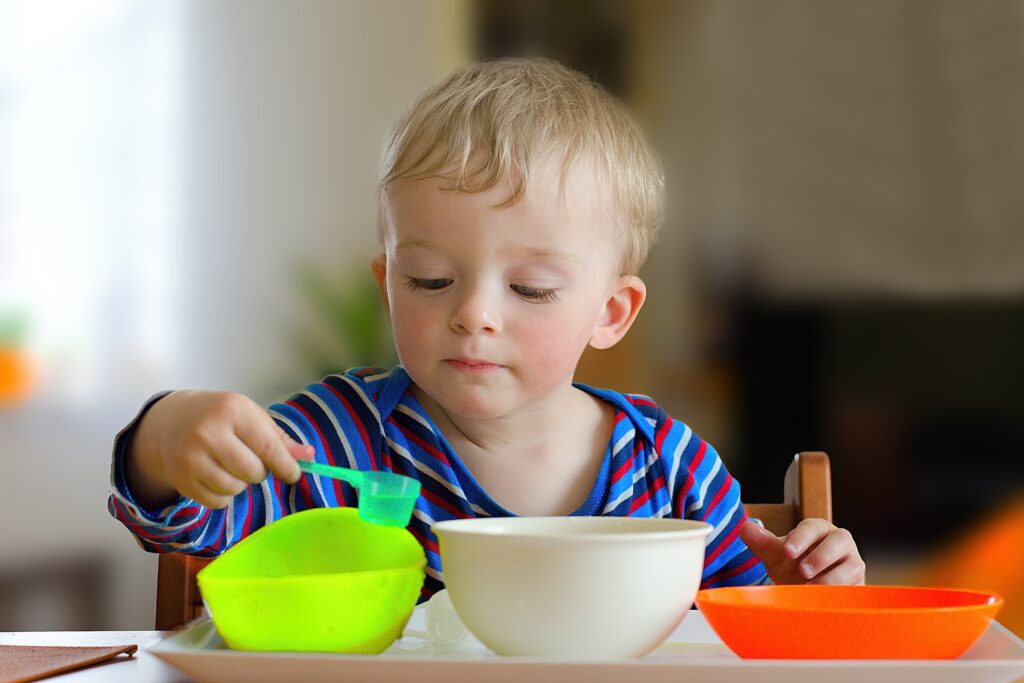 Just organize three cups together. Here, add water into one cup, sugar into the other cup, and a fruit drink mix into the last one. And the kid can be allowed to pour water from the cup and mix the fruit juice powder and sugar from the other two bowls into the main one. Voila! You have just taught your kid how to make fruit juice in a spill-free and in an effective manner. At leading Montessori schools, this activity is becoming a rage, and kids seem to enjoy the water-juice-sugar mixing activity to their fullest.
2. Does Your Two-Year-Old Daughter Enjoy Painting?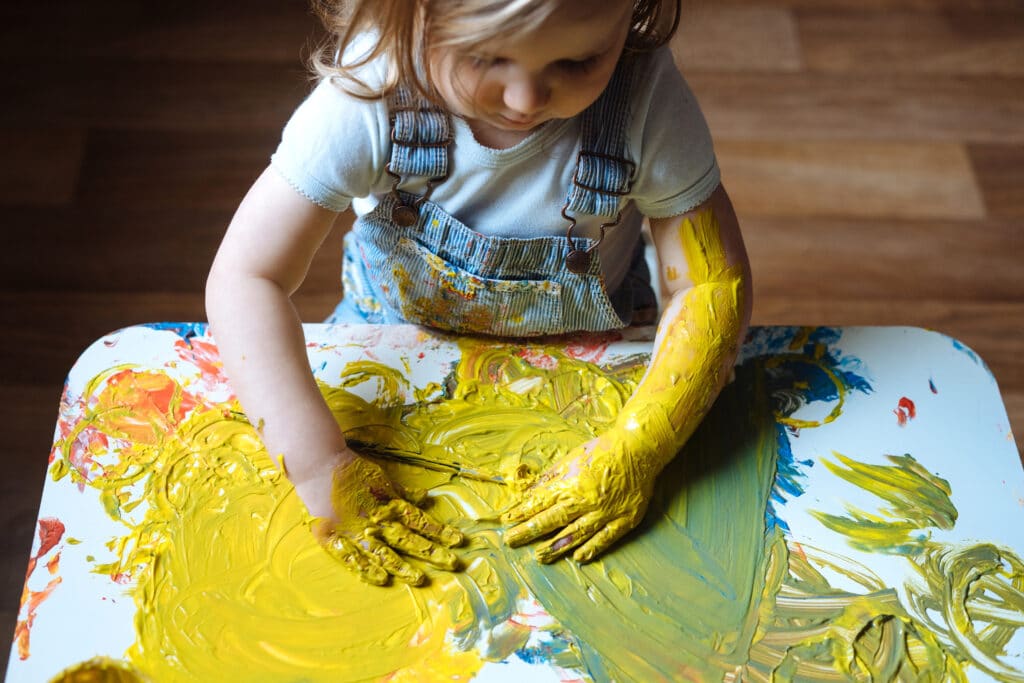 Set up a canvas with paint tubs and allow your kid to dabble with paints as much as your daughter loves it. Look at the wonderful free-style painting your princess doll has created! Through this activity, your kids learn how to mix primary colors to form secondary colors. You allow kids to heighten their level of creativity and imagination. Although this activity is a bit messy, she would love painting and can be at her station for about 2- 3 hours in a row, and then you can clean her up or maybe give her a shower or too. This is one of the most engaging and intuitive activities for 2-year-olds.
3. Arranging Number Blocks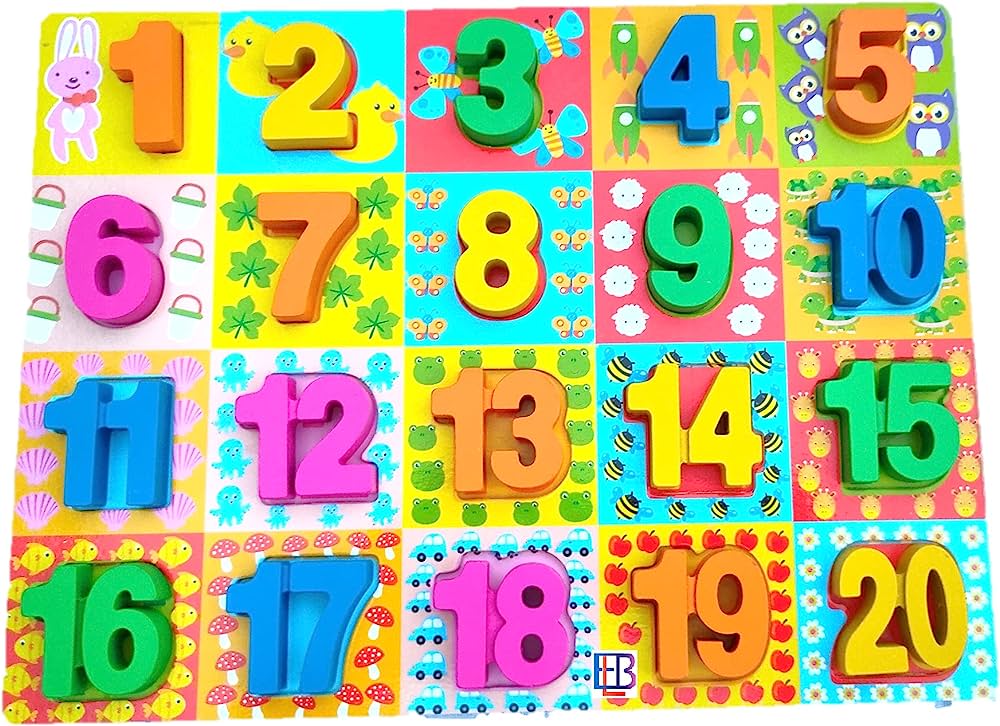 The number card is on display here, and you have the random bunch of numbers that form a part of the playing kit. Here, the numbers have to be picked and arranged in a chronological manner on the number card. As you can see, the numbers are 1-20. Because this is a completely fuss-free playing activity, you can rest assured that your little one stays with the game for hours on end. Your teeny weens learn how to count numbers from 1 to 20 in a fun and easy way.
4. Rescuing Toys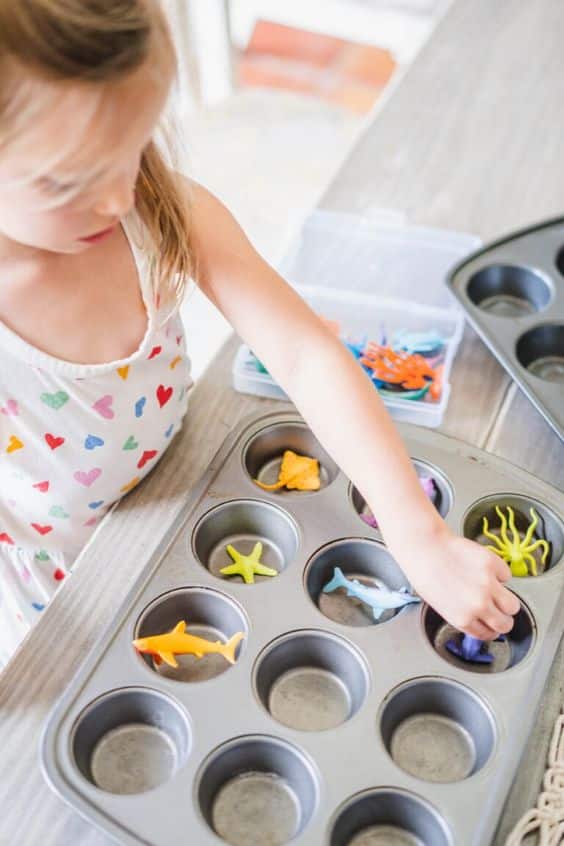 This is a fun and engaging activity your 2-year-olds can have hands-on too. Here, you find that a few sea animals are arranged in a muffin cake baking tin, and you can use cue cards with hints and clues put up on them. Allow the child to identify each animal from the given set of clues on the cue cards, and the kid will pick the animal from the seaside. The fun activity allows your child to identify sea horses, starfishes, dolphins, and golden fish without getting confused or overlapping one on top of another.
5. Reading Story Books Together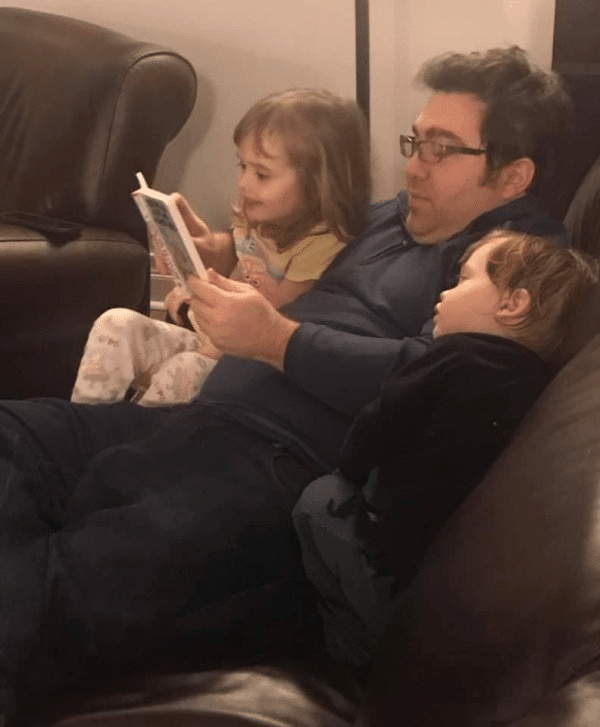 As a dad or mom, you can read out storybooks aloud to your children. Since this will be a completely non-prep fun activity, your kids will learn a lot from the activity. This way, your 2 year learns the nuances of identifying words from the English language. Reading story books also inculcates the habit of reading books amongst your children at a very young age. Above all, when you read stories, kids observe how you pronounce different words with their syllables and phonetics. And therefore, they learn how to pronounce difficult words in a more effective manner. Here, you have one of the most fun-loving activities for 2-year-olds.
6. Make Your Own Play Sand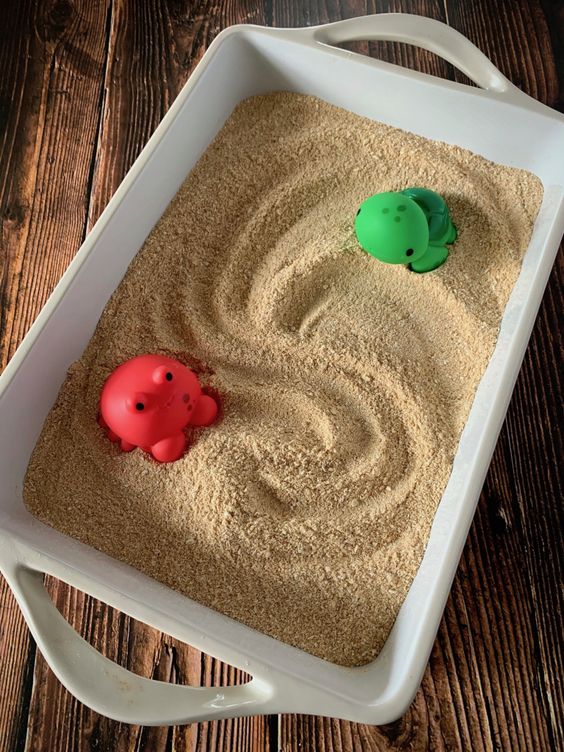 You can make your very own version of play sand using simple ingredients available at home. Using regular all-purpose flour, you just have to mix a food color or colored chalk shavings. And the color gets absorbed, and you have your very own version of colored sand to play in. As you see here, the little girl adds her play toys to the sand and does a pretend play version of her own. However, this is one of the most fabulous activities for 2-year-olds.
7. Have Fun with Play-Doh Activities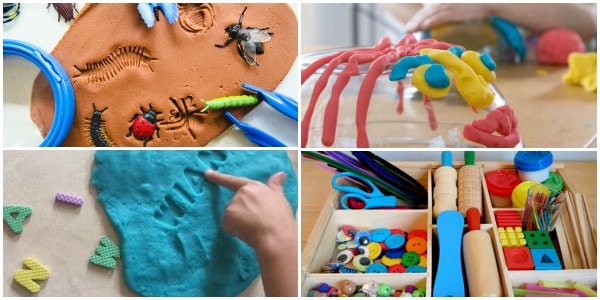 Here, you allow your kids to make their creative versions of sea animals, spiders, and bumble bees using play dough tubs. Apparently, the play dough uses ingredients that are absolutely safe for children to use mainly because the ingredients that go into the making are non-toxic in nature. Using roller pins and molds as already provided in the kit, you allow kids to make their fun versions of creatively inclined clay dolls.
8. Playing at The Beach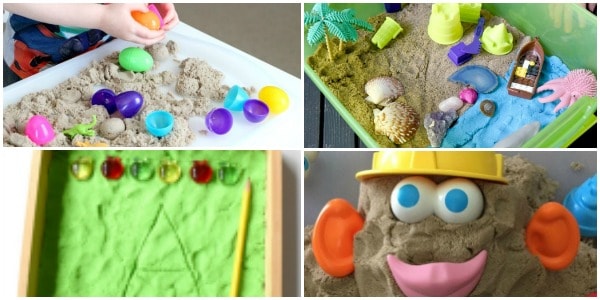 Using kinetic sand that is available at retail stores or online establishments, you can organize quite a lot of fun-filled and non-fuss activities for your 2-year-olds. The mom allowed her kids to make potato heads, write numbers, alphabets and play with eggshells all at once. Likewise, you organize similar activities wherein the kids are hooked to playing with their sand kits for hours on end, giving you the much-needed 'Me Time.'
9. Organize Color-Identifying Games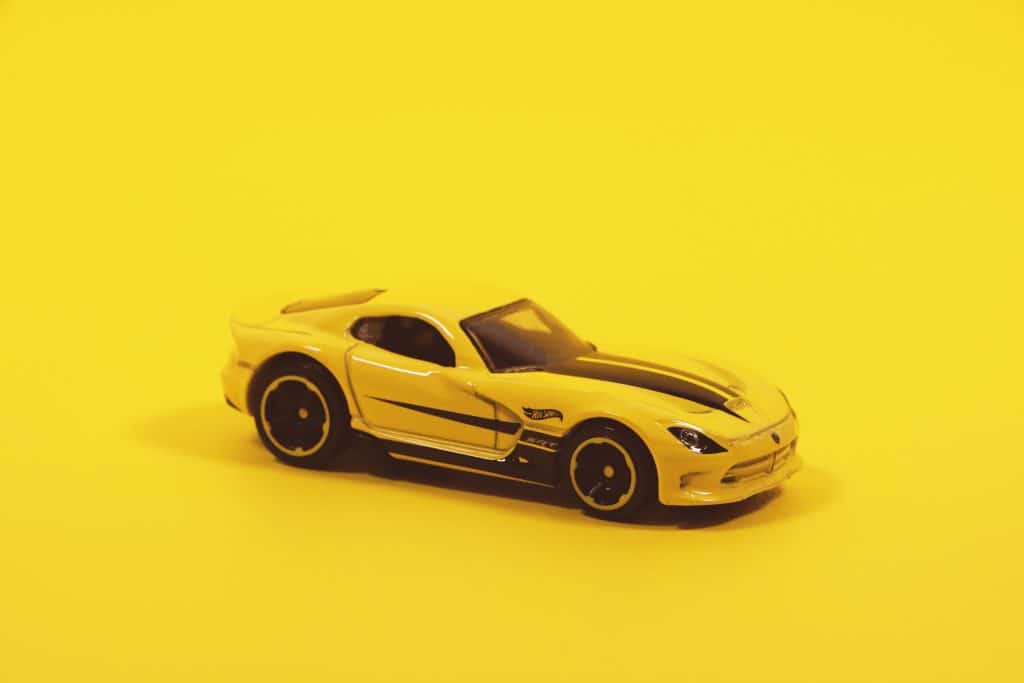 Create billboards of different primary and secondary objects to help your child identify different colors from the VIBGYOR spectrum. Or, you can just place objects in front of your 2 or 3-year-olds asking him/her to identify what is the color of the object. Or, you can organize sing-along nursery rhymes like 'Red is for Apple, Green is for grass, Blue is for the sky.' This way, the kid learns to identify different shades associated with natural surroundings, and you create a healthy atmosphere for your children to thrive.
10. Pom-Pom Tumble Drop and Varied Other Activities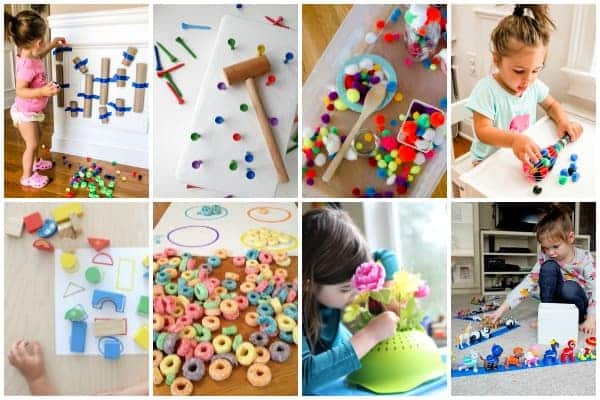 There are a variety of games on the slider for your baby boys and girls to indulge in. Using pom poms, you can organize a tumble drop activity and place cups at the end of the drop area. Arrange the cups color-wise and ask your daughter to put the respective pom-poms into the respective color boxes. Similarly, you can allow your 2-year-old sons to identify colors from fruit loops. Similarly, the author allows shape molds and stencils for the kids to create a variety of shapes like rectangles, squares, ovals, and circles. Again, the billboard hammer has colored pins; your child can identify different hues.
11. Painting Activities in Creative Ways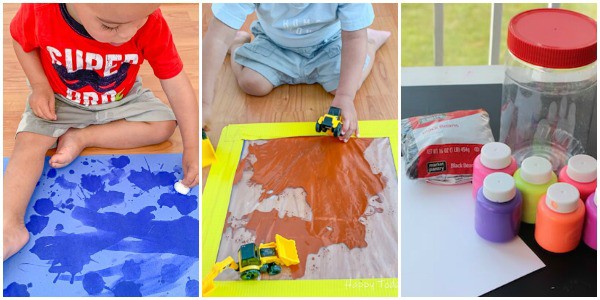 The set of non-prep painting activities and no fuss in nature can take you by an instant storm indeed. At a leading Montessori school here in Canada, the teacher has organized three different activities for toddlers who are 2 years and up. As we can see here, the activity doers are divided into three different groups. The first activity involves kids painting using cotton swabs. For the second activity, a flimsy plastic bag was inserted into a canvas, and the group did the painting on it. While for the third activity, the kids use peanut jars to add paints, jelly beans, and confetti to their own version of 'Shake-me-up-jars.' These are cool activities working parents or stay-at-home moms replicate to keep their 2-year-olds on their feet all the time.
12. Go for Your Treasure Hunt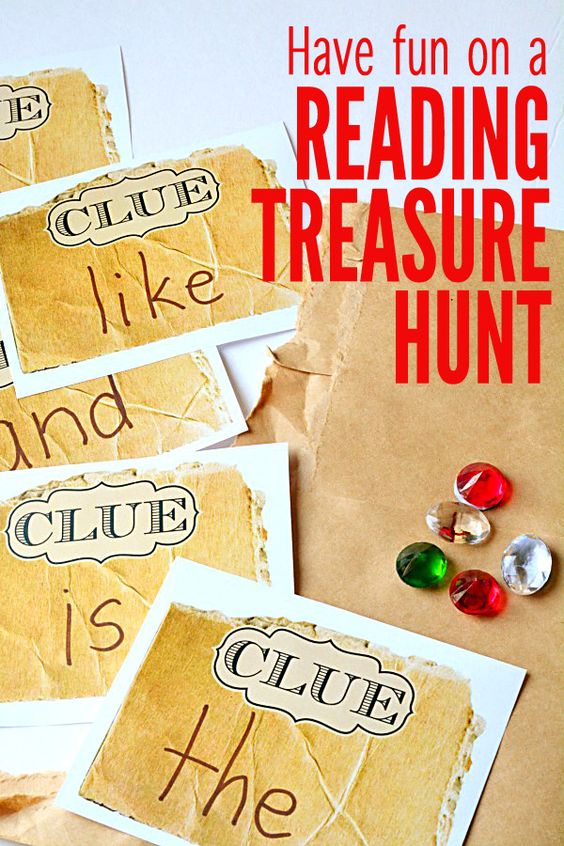 This is a fun activity that will surely help your kids live their life in a fun and engaging manner. The parent has dressed up the kid in his favorite cowboy character. Clues are provided to the kid to go on a treasure-hunting spree. Gifts and exciting freebies are lined up for the talented kid who finds out clues for the treasure hunt at the end of the game. As we see here, this is a fun and engaging outdoor activity that teaches your child to be independent, think logically, and emerge successful. Other fairy tale or storybook characters can also be organized as non-prep and fun activities for your 2-year-olds.
13. Identifying Different Shapes, Colors, and Numbers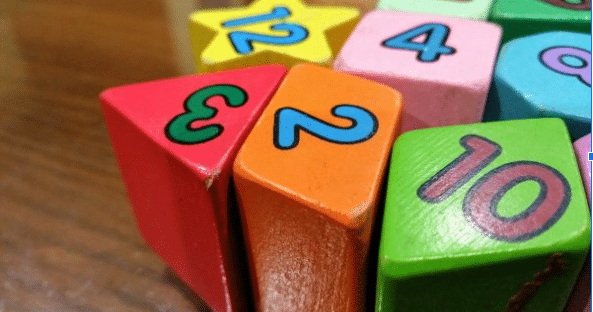 You allow your kids to identify the shapes and numbers each console out here comprises. In other words, every block has a unique shape attributed to it, like stars, cubes, squares, hexagons, etc. Similarly, the block is colored differently. And above all, you have numbers written on each block. Through this activity, you each your 2-year-old numbers, shapes, and colors in one single go. Doesn't this activity sound fun and engaging? Plus, this is an indoor activity that is non-prep. Just get the game packs and set it for your child allowing it to play for hours on end.
14. Allow the Kid to Paint Their Favorite Food
After all, who doesn't love to munch on their favorite cookies, pastries, or tarts? Obviously, kids, too, would love eating the foods they relish. On that note, allowing your kid to paint his/her favorite food can be a great experience indeed. As a parent, you may have just to prep up the space your kid needs for painting. Alongside, you place some delightful paint tubs like acrylic or oil paints, and the magic happens. While you are busy working in the kitchen or with your laptop, your kid is busy painting for hours on end. To make the process even more creative, you can frame the art piece and convert it into wall decor art.
15. Allow the Kid to Draw a Nature-Driven Photograph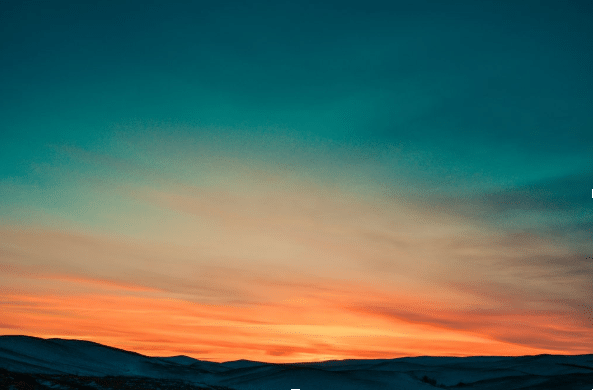 Dabble through your photos on your laptop, mobile phone, or other digital devices to find nature pics of forests, sunset locations, or even the mountains. Allow your 2-year-old to use their own imagination to caricature the photo in its own form. Talk to the kid about how he is supposed to draw. Kids learn so much from our actions and body language. While the kid is busy painting, you can do your work. And don't forget to capture the pic as a framed shadow box or as a wonderful piece of memorabilia.
16. Allow Your Two-Year-Olds to Indulge in Some Outdoor Fun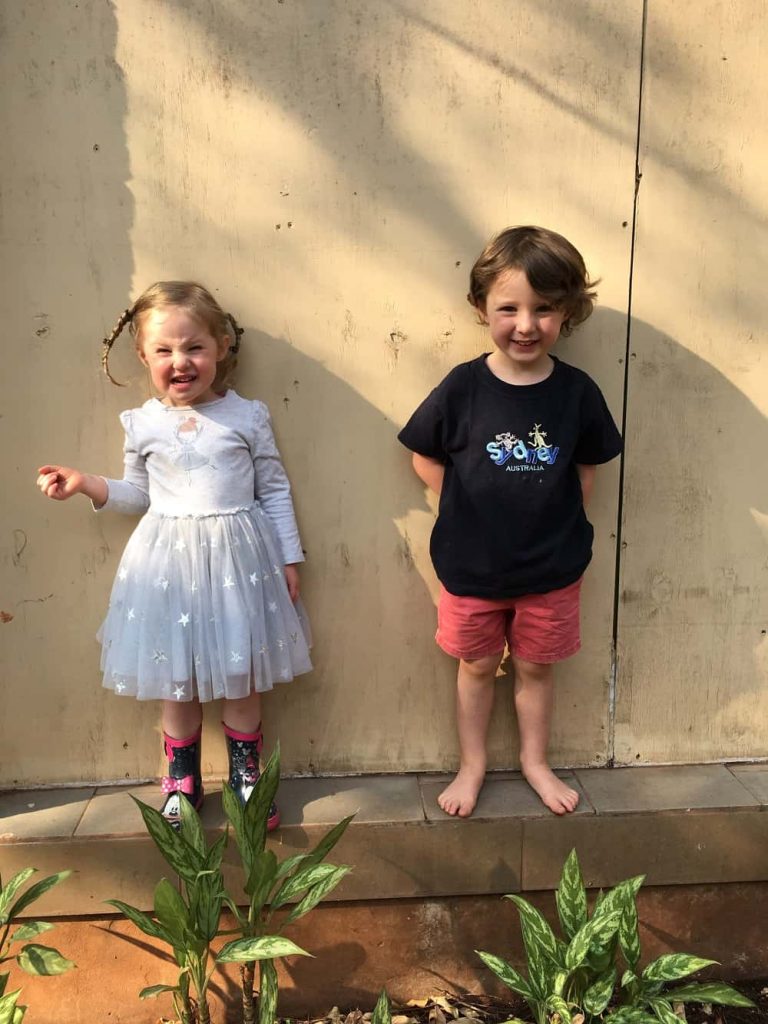 Starting two years until your kid turns 11 or 12, exposing them outdoors is going to be fun and exciting. Allow them to play hopscotch, hide and seek, and other running games to their heart's content. This way, your kid's reflexes improve, and it develops flexibility and agility to thrive during the growing years of its life. As a parent, you must supervise your toddlers, ensuring they don't fall or get hurt. In a nutshell, there are a variety of outdoor activities your kids can enthrall and indulge themselves in. Allowing them to mingle with kids of their age group helps them develop independent thinking at a pretty young age.
17. Enhance the Motor Skills of Your 2 Year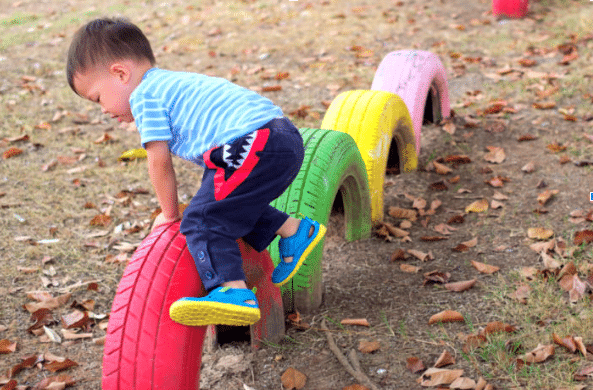 Place old types one after the other and allow your hyperactive 2-year-old to perform acrobatics on the tyre-based trampoline. Allow it to jump, play and hop across the tires. Minimal adult supervision is required to make sure your tiny toddlers don't fall or get themselves hurt. Similarly, you also discover that the tires are painted using different colors. Here, you can allow your kids to identify colors in a healthy outdoor atmosphere and help them learn the ways of the world in fun and engaging ways.
18. Set up An Innovation Toy Station for Your Kids
When you set up an innovative toy station for your darlings, the kids can be allowed to play with their toys for hours on end. Allow them to pick up each toy slowly, and once they are done playing with a set of toys, then take them to the next row of toys. As a parent, you must also teach them to put the toys back after use. This way, you teach your kids how to be a little more organized but in a fun and engaging manner. Allow the kids to explore toys while you can look for building road lanes DIY styles. This way, the kid gets an overview of automobiles that run on the roads in real time.
19. Puzzle Mash Up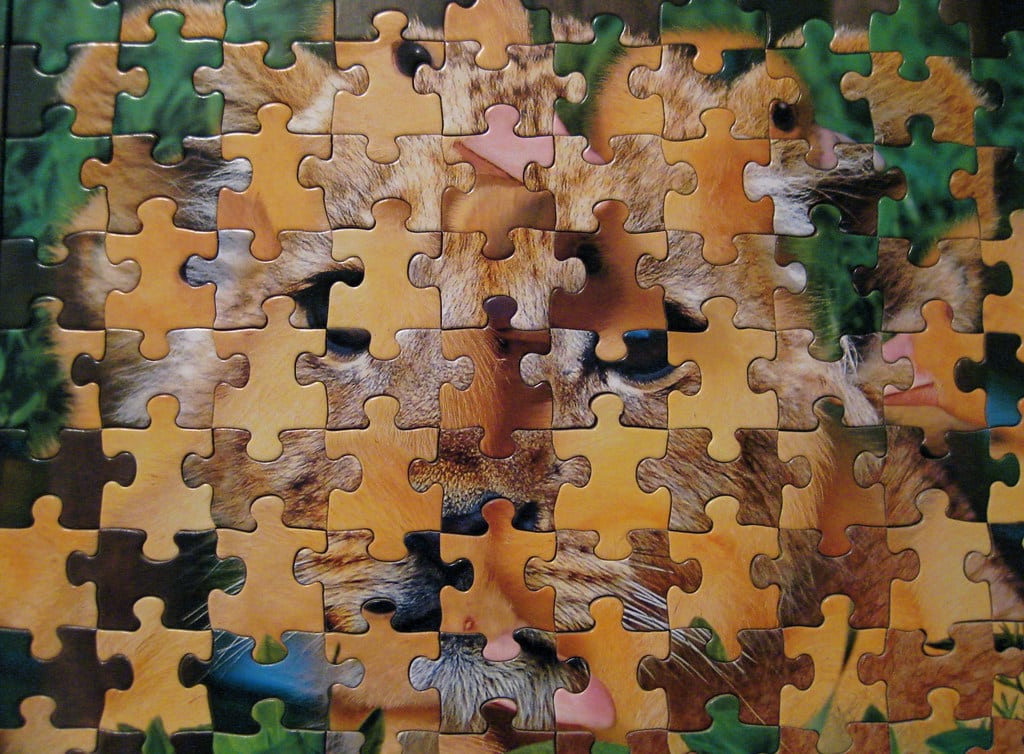 This is a puzzle mash-up game your two-year-olds would be excited to give a try. Here, you must tell the kids what the objects are and help the toddlers analyze the shapes and sizes of objects. Farm animals and trains have been done as puzzle pieces. The puzzle pieces must be put up to make the whole picture. This is a cumbersome activity for the kids, but this is a game and a fun activity that can keep your teeny, weeny toddlers together for hours on their feet while you finish up your office work or perform household chores.
20. Cutting Straws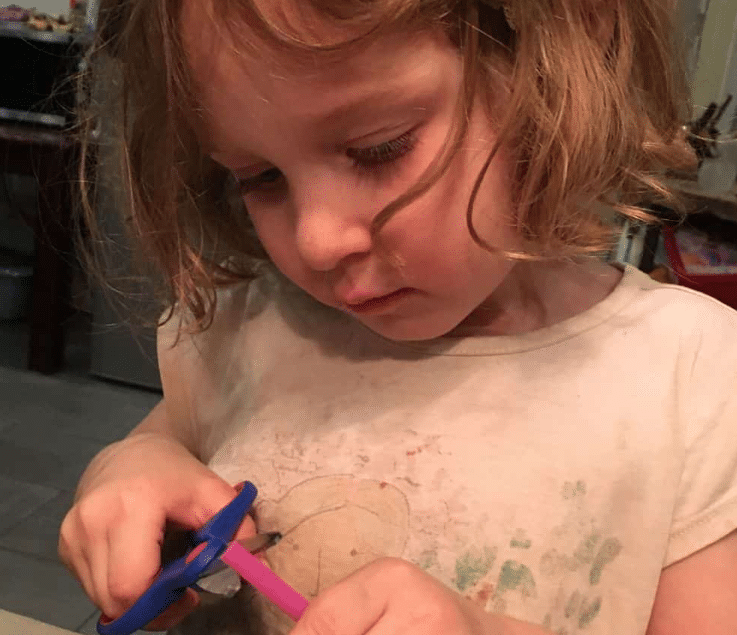 Cutting straws is another fun and engaging activity you can allow your 2-year-olds to engage in. Using straws, rail lines, or other fun DIY activities can be done in a hassle-free manner. You can allow your child to create borders using straw cuttings. Likewise, you get to streamline quite a number of fun stuff using this very activity. As a parent, just collect the creative stuff or dolls your kids create out of disposable materials available at home. And you can create wall decor pieces or shadow boxes that help you walk down the nostalgic memory lane even as your toddlers keep growing up.
21. Allowing Your Kid to Insert Colorful Straws Into a Can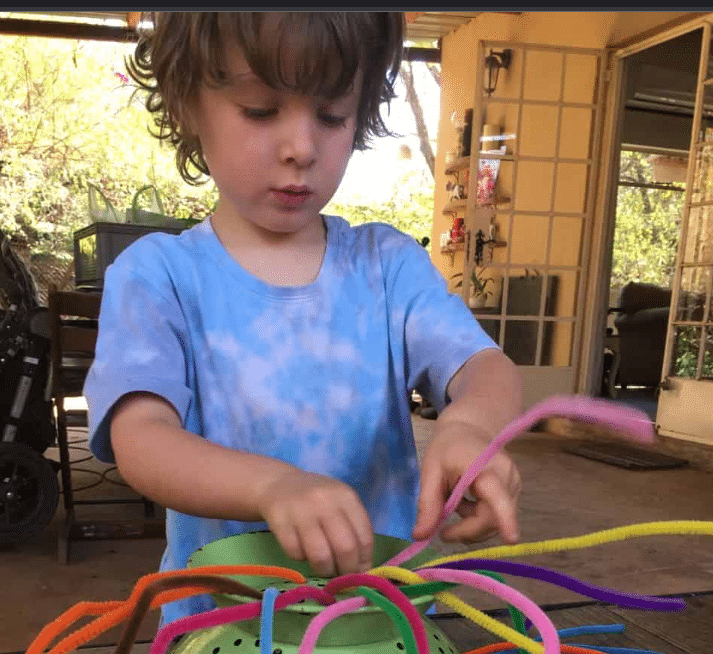 The boy is using different colored strings into holes that are put up on the can. The activity is non-prep and fuss-free for parents, but for the kids to identify the holes and put them into their respective spots isn't as easy as it sounds. And the bowl looks colorful with the fangs popping out. The vibrant art piece can be displayed in your living room. Through the activity, you can also allow your kids to identify different colors and help them differentiate between primary and secondary shades to work around.
22. Poking the Holes Inside the Fruit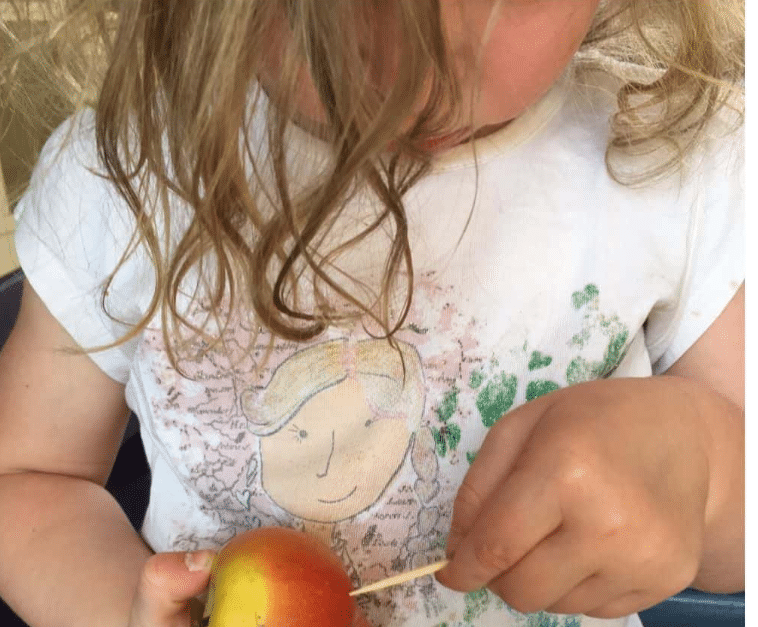 The girl is made to poke holes inside the apple, and she uses toothpicks to do the same. All you have to do is, draw dots using felt pens, and the kid has to poke holes at the dots you have designated for her as such. This can be a treasure-hunt-kinda game for your 2-year-olds and above, wherein the kids identify where the dots are and poke holes using toothpick sticks. In a nutshell, this is a non-prep and fun activity that can keep your toddlers on their edge for a very long time.
23. Pom Pom Sorting Can Be Fun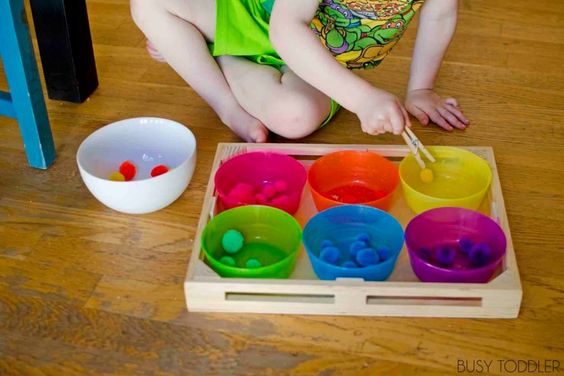 Pom sorting can be fun and exciting for your teeny weeny toddlers. As a matter of fact, this is definitely a non-prep and fuss-free activity for your 2-year-olds and even above. Just put a bag of pom poms into a large jar and allow your kids to segregate the pom poms color-wise and drop them into their respective color cups. Similarly, allow your kids to say the colors aloud too. Image identification and color recognition can be easily achieved through this fun and engaging activity. In short, pom sorting is one of the best activities for 2-year-olds.
24. Allow Some Textured Walk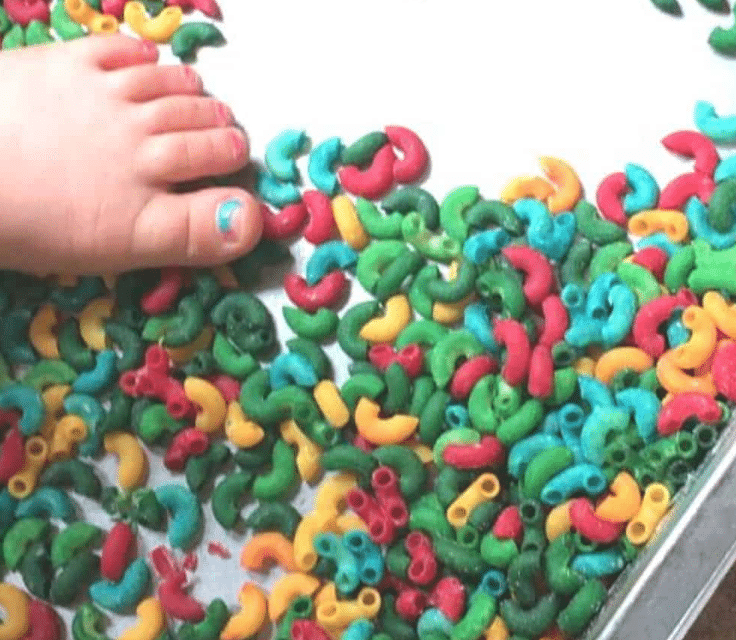 By allowing your kid to do some textured walking, you improve the kid's sensory touch toward objects. Your 2 YO may want to crawl or touch the objects but allow it to walk on the surfaces. The activity can also improve the gait of your child's walk in a hassle-free manner. Plus, the sensory abilities of touch and movement improve greatly with this fun and engaging activity on hand. The parents have minimal prep up to set the tone for the activity, and the kid can get himself going for hours on end.
25. Create Squishy Balloons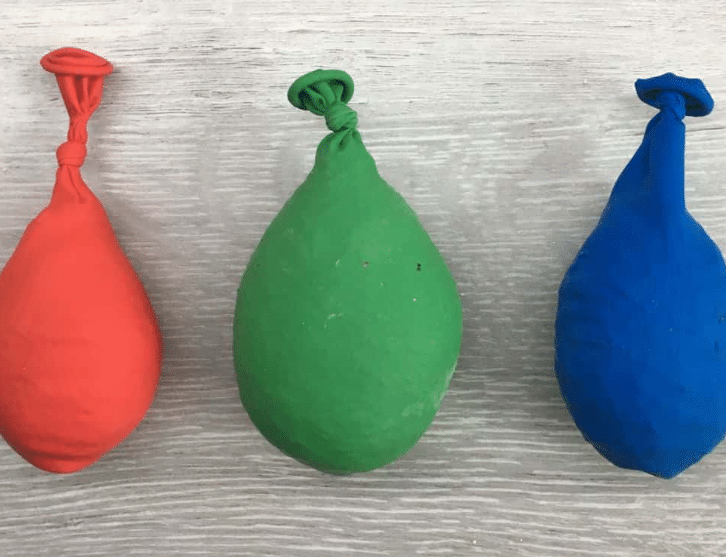 Here is a non-prep and non-fuss activity you and your kids can perform together. And then, fill colored balloons with objects like confetti, marbles, or designer trinkets you find at home. This way, the kid can feel the objects that have been dropped into the balloons, or they can utilize these as their squishy, squashy toys. Colors and objects can be identified this way. And these are fun toys to play around too.
26. Create a Paint Station for Your 2-Year-Olds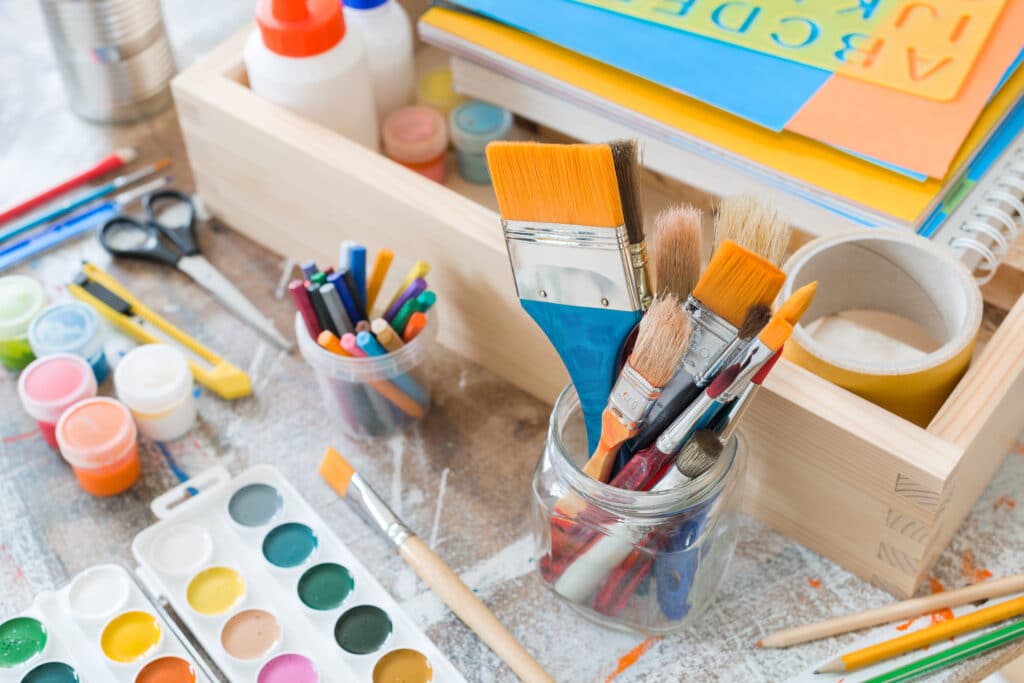 You can create an organized paint station for your 2-year-olds to dabble with. Here, you have crayons, brushes, paint cans, acrylic shades, watercolors, and papers that have been neatly organized for your kids to dabble with. Let them paint whatever pictures or fun emojis they want to. And, then, you can clean up the mess at the end. As a parent, you can teach your kids how to use the 'ABCD' stencils to create alphabets. In short, quite a lot of fun and engaging activities for 2-year-olds can be arranged this way.
27. Pillow Fights and Building Block Games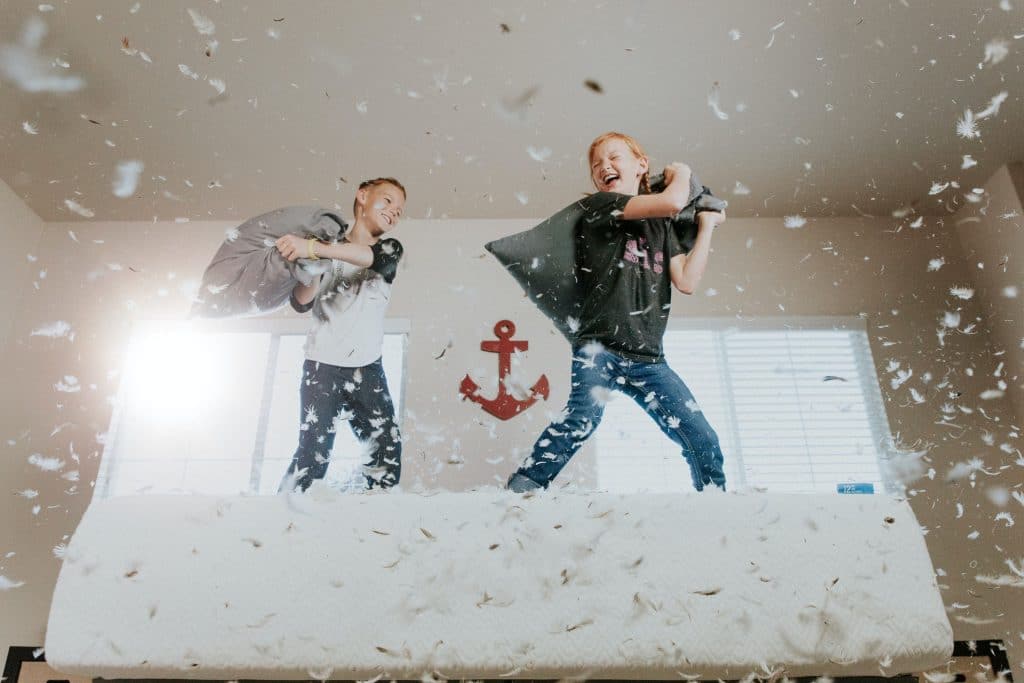 Allow your kids to play games on pillows. Pillow fights can also be fun and entertaining. In a way, engaging in gentle pillow fights strengthens the bond between the mama and the child. And your 2 YO are going to love you for this. Similarly, building block tubs can be handed over to your inquisitive two-year-olds. Using their imagination and creativity, you can ask them to build storey houses, shops, or buildings. Motor and intellectual skills for your children can be developed using these non-prep and fun activities.
28. Organizing Dinosaur Baths and Painting Activities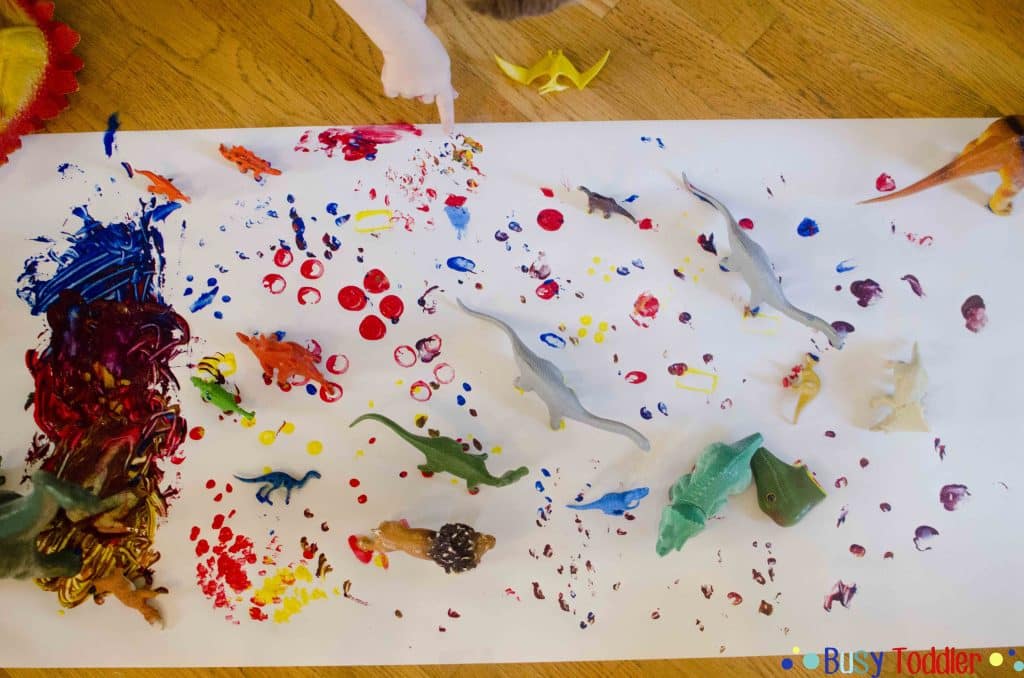 As a parent, you can organize super cool games and fun-filled activities for 2-year-olds, provided you use your wit and wisdom on how to get things started in the first place. This is a dinosaur bath wherein the boy's favorite dinosaurs have been arranged inside his bathroom, and he gleams at his animals with enthusiasm and joy. In another activity, the girl organizes painting sessions with her younger brother using felt pens, crayons, and oil pastels. Through these activities, you can get tons of free time while your kids are engaged in a healthy manner.
29. Get Hands-On with Rainbow Painting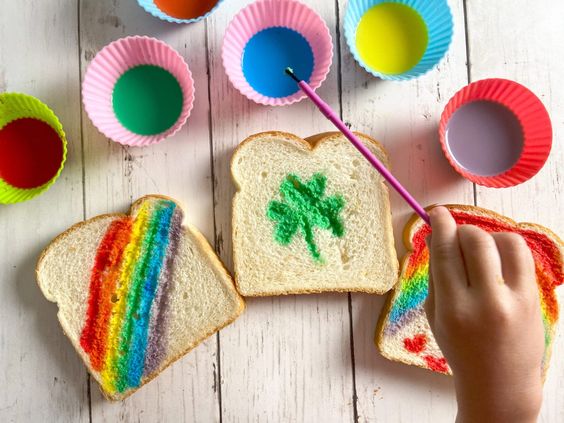 Using paints that have been dropped into cake molds, you allow your kids to start up with their own version of rainbow paint. Here, slices of bread have been used, wherein the kids can caricature rainbow shades or draw strokes of their pictures. For two-year-olds, it can be fun time scribbling too. Who knows, the scribbling can turn out to be wonderful pieces of memorabilia for you as such. And then, recreate your child's artistic streaks into creative shadow boxes or wall-decor art paintings. Rainbow painting is one of the most sought-after activities for 2-year-olds.
30. Immersing Pom Poms Into Water
Allow your kids to immerse their favorite color pom poms into a bowl of water. Ask your 2 YO what color it is. Color identification and logical thinking abilities can be developed through this simple and engaging activity for your teeny tiny toddlers. Plus, as a parent, minimal setup time is required to keep your kids for hours on end via this fun activity. This is one of the most exciting activities for 2-year-olds; you can get hands-on too.
Concluding Lines
All in all, we have seen 30 exciting and innovative activities for 2-year-olds. Sand piping, cake baking, story reading, and a lot many fun activities can be organized for your kids to learn activities and daily chores in a fuss-free manner.
DIY kits can also be availed at online marketplaces wherein age-appropriate toys and learning materials are provided to kids so that they can always have something to hold on to during the course of the day. As a parent, you must allow yourself minimal supervision so that you make sure your kids play in a safe and secure environment.
Also, you must allow the kids to use their imagination and creativity to learn the games and not keep scolding or yelling at them in case they do stuff wrong.
So, which is going to be the fun activity you are going to prep up right away?