The good news is, after a series of delays over the past few years, a bunch of exciting animated and kids' movies in 2023 are finally set to hit the silver screens. So, get ready to treat yourself and your loved ones to the delightful aroma of buttery popcorn as you sink into plush theater seats to experience a new family favorite on the grand cinema screen.
But wait, there's more! If you prefer the coziness of your jammie-jams at home, don't worry because there are plenty of new releases live on Netflix, Disney+, and other platforms. That means you can enjoy these captivating movies from the comfort of your own living room. No matter where you choose to watch, 2023 is shaping up to be a year filled with joyous cinematic adventures for both kids and adults alike!
Here's a compilation of 25 fun-filled, easy-like-a-breeze family-oriented movies to watch this year.
List of Released Family Films 2023
1. Dog Gone (2023)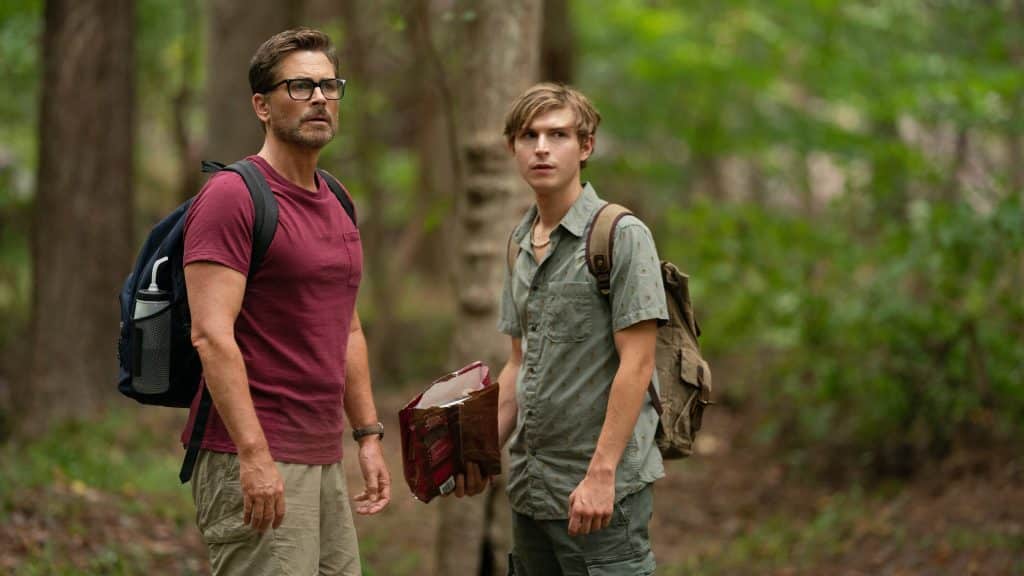 Picture this heartwarming adventure: a cherished family dog unexpectedly goes missing while exploring the Appalachian Trail. Filled with love and concern, the family sets off on a daring quest, determined to reunite with their furry friend before his essential medicine dwindles. Now, here comes the exciting part – this incredible journey is brought to life in a special Netflix movie featuring the talented Rob Lowe.
And you know what's even cooler? This touching tale draws inspiration from the book "Dog Gone: A Lost Pet's Extraordinary Journey and the Family Who Brought Him Home," written by the amazing Pauls Toutonghi. Get ready to be swept away by a heartening story of determination, companionship, and the unbreakable bond between humans and their four-legged pals!
2. Amazing Maurice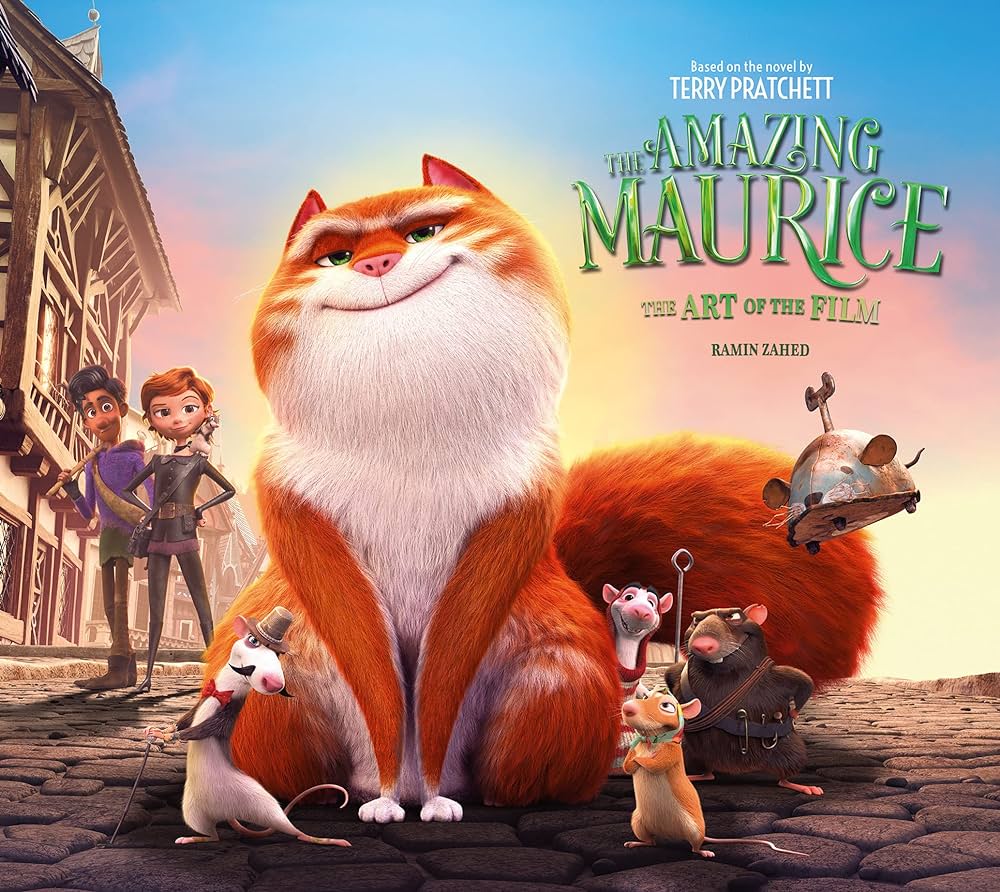 Imagine a fantastic tale that started in the pages of a book by Terry Pratchett – it's now coming on screen! This delightful story introduces us to a clever cat who's caught up in an elaborate scheme alongside a skilled flute player and a group of smart rats. Together, they're up to something tricky: fooling folks in the village into paying for a service much like the famous Pied Piper.
But hold onto your hats because things take an unexpected turn when they arrive in a village where rats are getting blamed for a puzzling problem- all the food is mysteriously disappearing! And guess what? You'll hear familiar voices giving life to the characters- the talented Hugh Laurie, David Thewlis, David Tennant, and Emilia Clarke.
3. True Spirit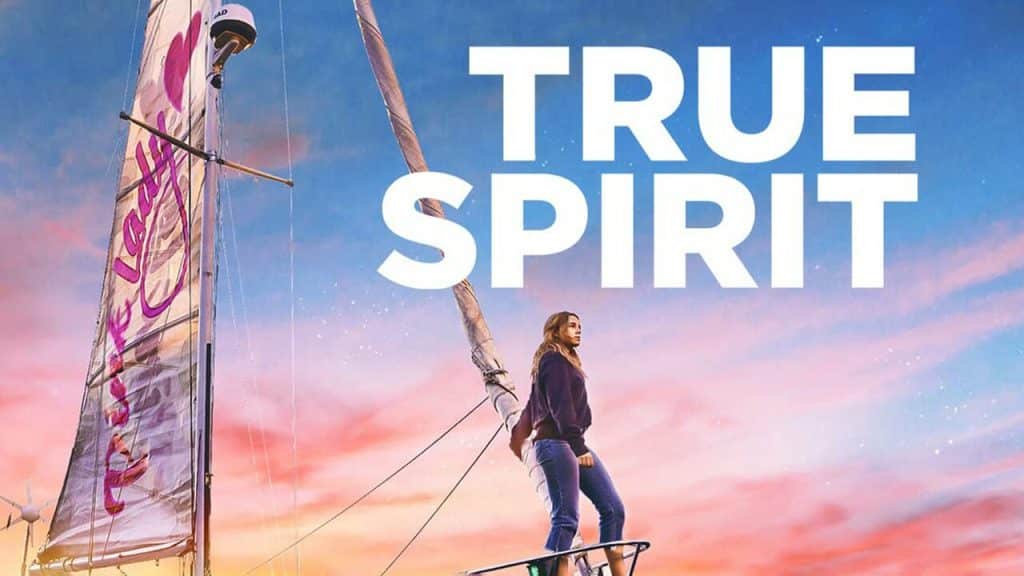 Step into the incredible world of a true story brought to life on Netflix. Meet Jessica Watson, a determined young girl with a big dream- she's set her sights on becoming the youngest sailor to circumnavigate the globe. Join her on this thrilling adventure as she embarks on an ambitious 210-day voyage, sailing through challenges as vast as the ocean itself.
Will Jessica overcome the obstacles that lie ahead and sail successfully to the finish line? Get ready to be swept away by this captivating tale of determination, courage, and the never-dying spirit of a young sailor facing the unknown.
4. Mummies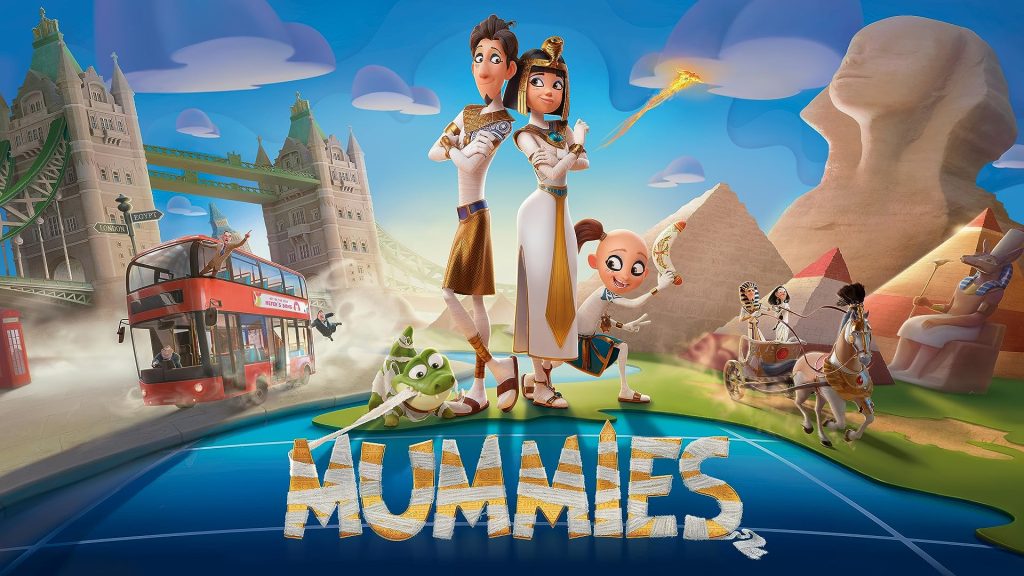 Prepare to get amazed as this thrilling film unveils a hidden world that has remained a well-kept secret for ages – a bustling underground realm where mummies have lived undetected by human eyes. But hold on tight because when a crucial artifact mysteriously disappears, a brave group of mummies must venture to the surface world, attempting to blend in with humans to recover what's been lost.
Get ready for a thrilling and hilarious adventure as these mummies navigate the topside world, all while trying to maintain their mysterious identities. It's a rollercoaster ride of excitement, laughter, and unexpected encounters as they embark on their daring quest to retrieve the precious artifact.
5. The Magician's Elephant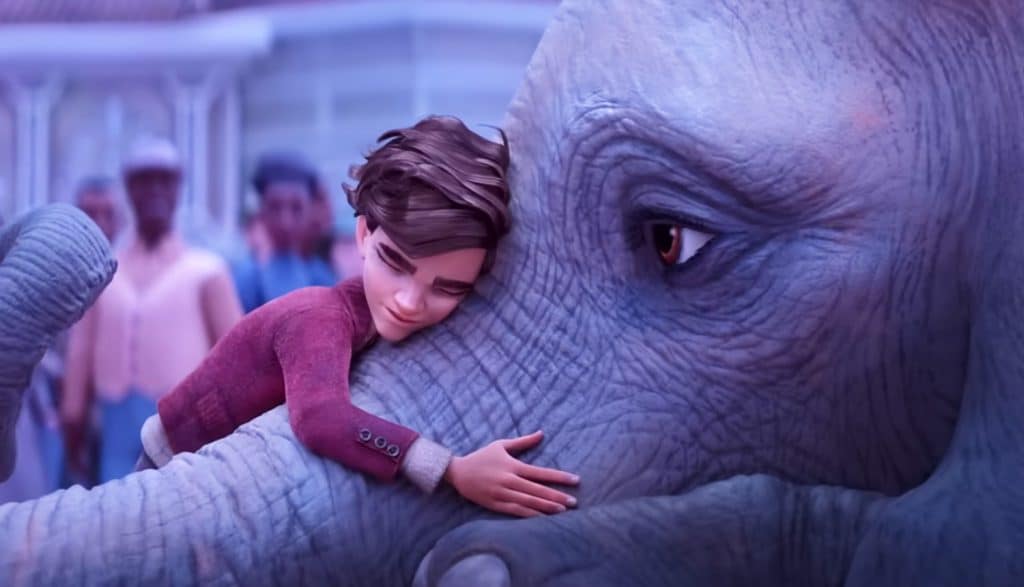 Get ready for an exciting journey with this animated Netflix movie, inspired by a novel from the same author who brought us "Because of Winn Dixie," the wonderful Kate DiCamillo. Join the captivating tale of a young boy named Peter, who embarks on a heartfelt quest to find his missing sister. Guided by the words of a mysterious fortune-teller, Peter's path leads him to an extraordinary duo – a magician and his trusty elephant. As Peter teams up with these magical companions, his ordinary world transforms into an extraordinary adventure filled with wonder, discovery, and the power of unwavering determination.
Prepare to be swept away as Peter's quest unfolds, weaving a tale of friendship, courage, and the extraordinary lengths we'll go to reunite with those we love.
6. We Lost Our Human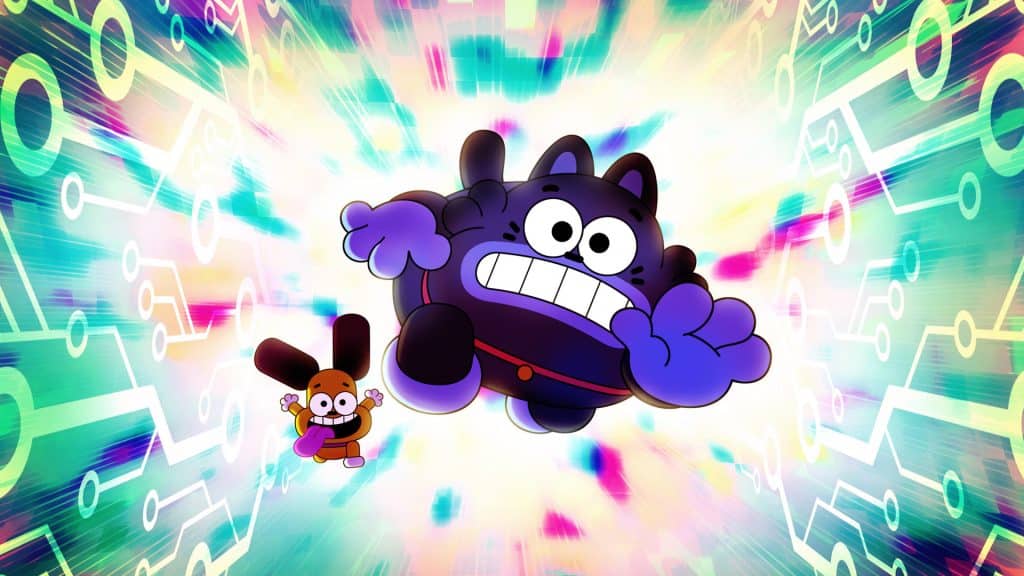 Imagine a dog and a cat who wake up one day to a truly puzzling situation- all the humans in the world have vanished! Now, it's up to this unlikely pair to embark on an extraordinary cosmic journey across the universe. But here's the exciting twist- this adventure comes to life as another interactive special on Netflix. Guess what that means? Kids like you get to be the masters of the story!
You'll have the power to make choices that shape the plot and steer the action. Get ready to take the reins and guide our furry friends through a series of exciting choices as they work together to fix this glitch and bring the world back to normal.
7. Prom Pact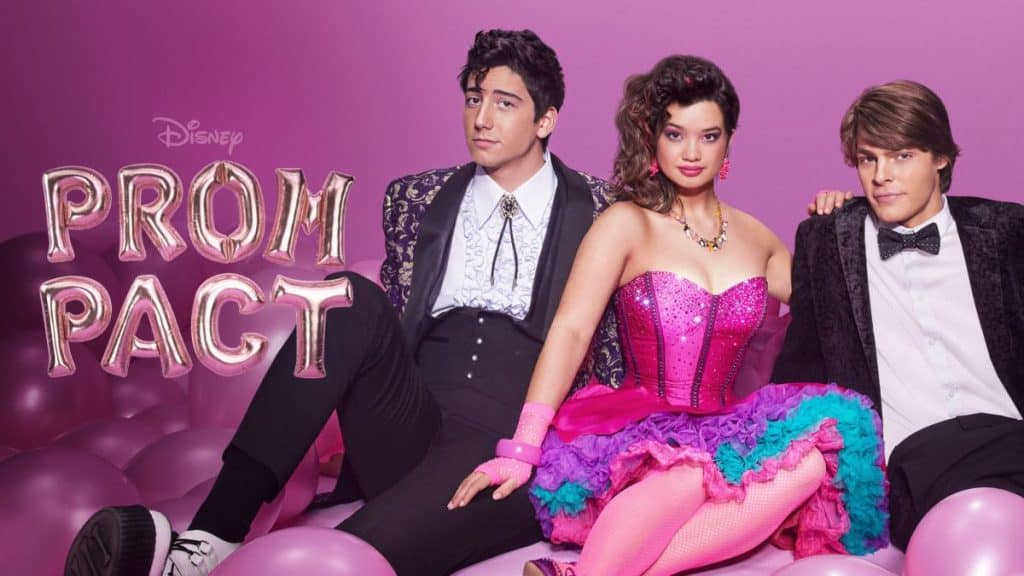 Join the adventure in this original Disney Channel movie that introduces us to Mandy, a determined high school senior with her heart set on Harvard. But life takes an unexpected turn when she decides to lend a helping hand by tutoring the popular jock. Her plan?
To earn a letter of recommendation from his Harvard-grad dad. However, what unfolds is a surprising and eye-opening journey as Mandy begins to see high school from a whole new perspective.
8. The Super Mario Bros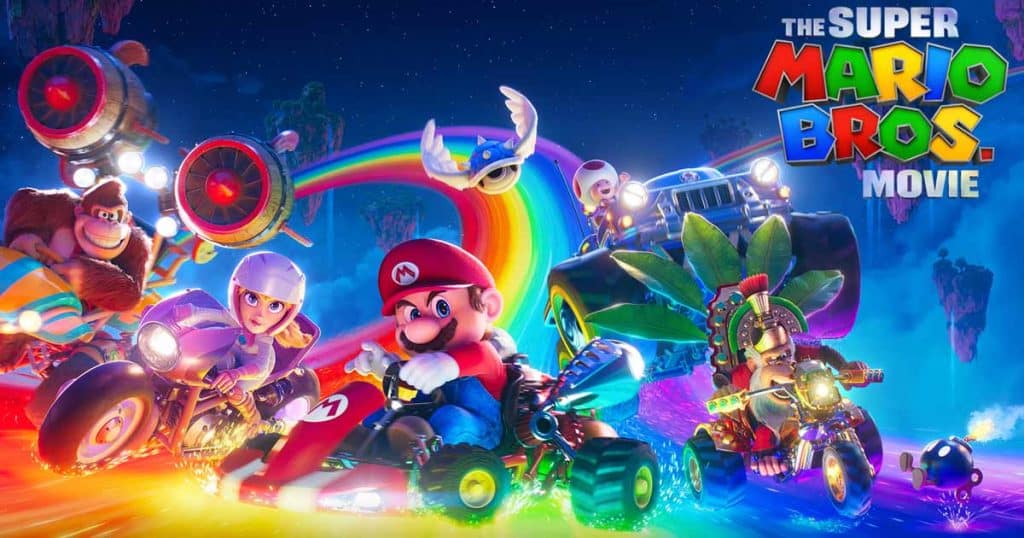 This animated movie is a real treat for kids as it takes them on an exciting adventure into the beloved world of Super Mario Bros. and introduces them to all the iconic characters they know from the popular Nintendo games. But that's not all parents are in for a delightful surprise with the star-studded voice cast that includes talented actors like Keegan-Michael Key, Jack Black, Charlie Day, Seth Rogen, Fred Armisen, Anya Taylor-Joy, and the fantastic Chris Pratt as Mario himself!
As an added bonus, there are plenty of Easter eggs sprinkled throughout the film, appealing to every generation of Nintendo players. Get ready for a fun-filled and nostalgia-inducing experience the whole family will enjoy!
9. Carl's Date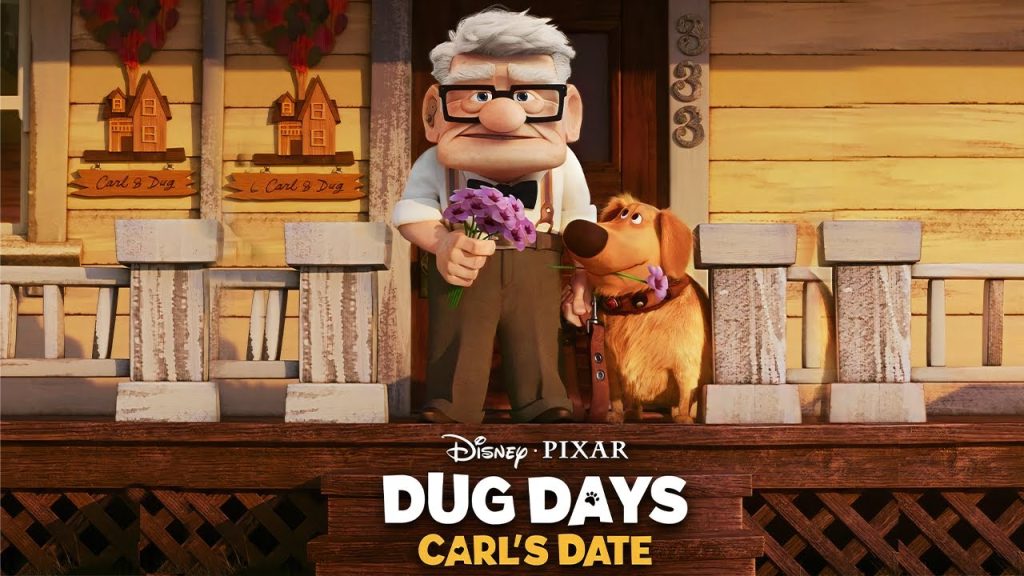 Carl Fredricksen finds himself in a new and uncertain situation when he agrees to go on a date with a lady friend. However, he's a bit out of touch with modern dating norms. Thankfully, his faithful companion, Dug, comes to the rescue. With his unique perspective as a dog, Dug steps up to ease Carl's nerves before the date and shares some clever pointers on how to forge connections and make friends.
Get ready for a heartwarming and comical adventure as Carl and Dug navigate the world of dating and companionship in their own charming and endearing way.
10. Are You There, God? It's Me, Margaret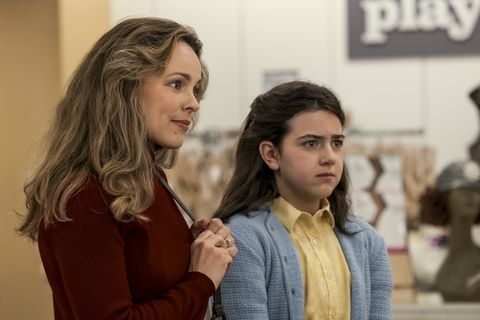 For those who belong to a specific generation, reading Judy Blume's iconic "Are You There God? It's Me, Margaret" was a significant coming-of-age experience. And now, that timeless story has made its way onto the big screen, brought to life by the talented Abby Ryder Fortson and Rachel McAdams under the skillful direction of Kelly Fremon, known for her work on "Edge of Seventeen." (Please be aware that this film carries a PG-13 rating and may not be suitable for younger audiences).
Get ready to embark on a nostalgic and poignant journey as this beloved tale finds a new life on the silver screen, capturing the essence of growing up, self-discovery, and the complexities of adolescence.
11. Peter Pan and Wendy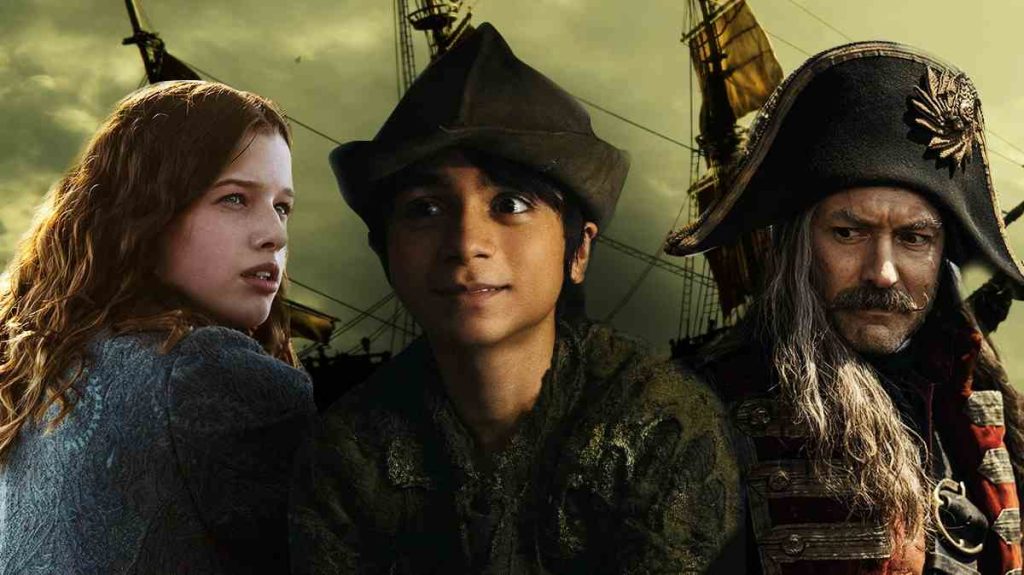 Acclaimed director David Lowery, known for his mesmerizing works like "The Green Knight" and "A Ghost Story," sets his creative vision on the magical world of Neverland in this captivating adaptation of Peter Pan. With a proven track record of crafting compelling live-action Disney remakes, Lowery adds another gem to his outstanding work following his success with "Pete's Dragon."
In this exciting journey to Neverland, we can look forward to witnessing the brilliant Jude Law taking on the iconic role of Captain Hook. Prepare to be whisked away to a realm of wonder and adventure as this thrilling Peter Pan adaptation streams exclusively on Disney+.
12. Barbie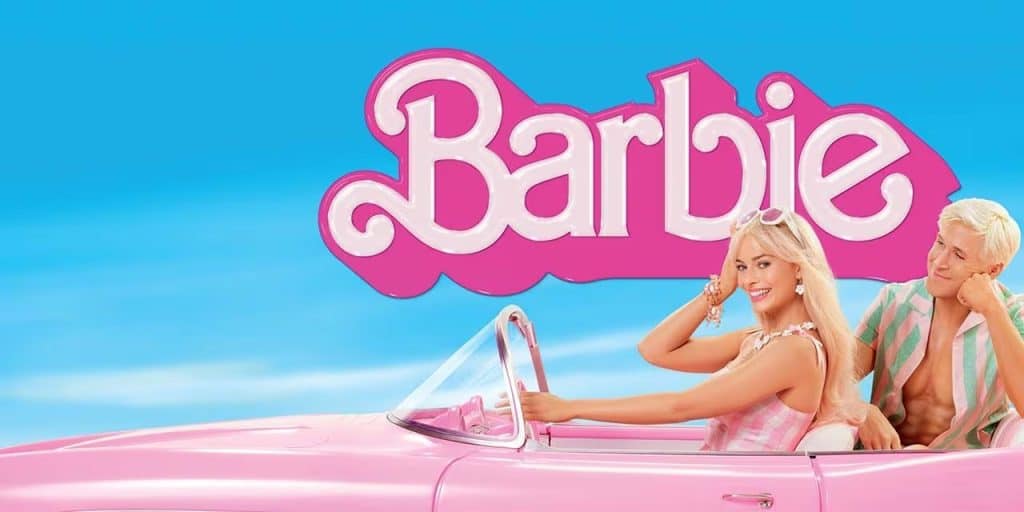 Welcome to the enchanting world of Barbie Land, where every moment is a marvelous adventure. However, things take a surprising turn when Barbie, accompanied by her loyal companion Ken, embarks on a journey to the Real World. To her astonishment, she discovers that real life isn't quite what she had imagined.
Embracing her iconic status, the Barbie movie receives the prestigious treatment it deserves. Prepare to be whisked away on a unique cinematic journey that blends fantasy and reality, creating a truly unforgettable experience.
13. The Little Mermaid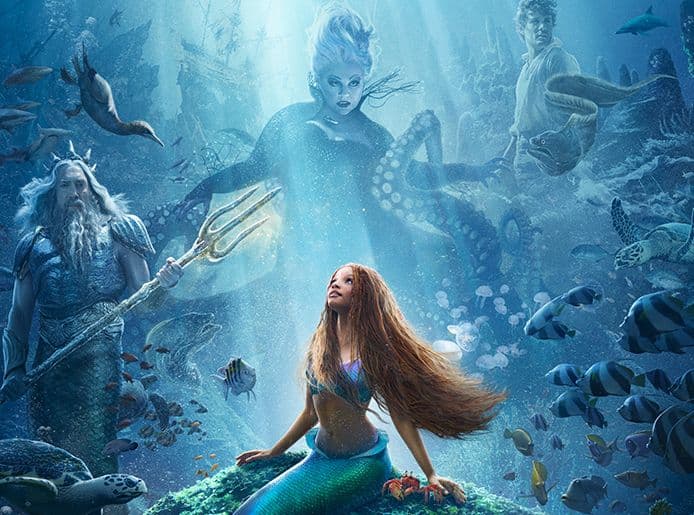 Get ready to be enchanted as Halle Bailey, one-half of Chloe x Halle, brings the iconic character of Ariel to life in this mesmerizing remake of the beloved Disney animated classic. Under the skillful direction of Rob Marshall, this adaptation promises to be a magical and musical delight.
Get ready for a captivating and reimagined journey under the sea as Ariel's tale unfolds in a whole new way, with Halle Bailey's enchanting performance at the heart of it all.
14. Spider-Man: Across the Spider-Verse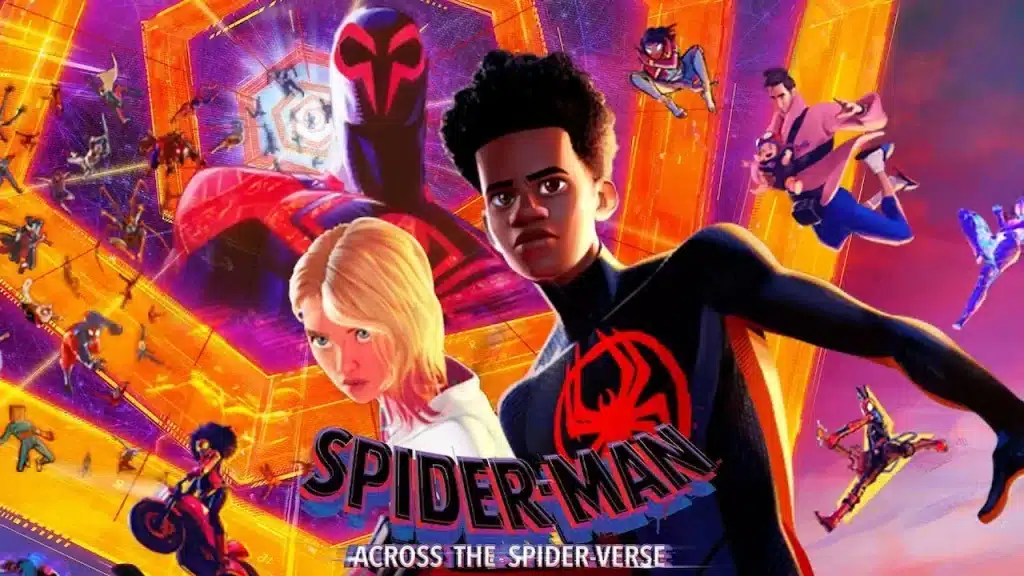 Absolutely, the concept of multiple universes is quite popular these days, but these animated Spider-Man movies were ahead of the curve in the sequel to "Spider-Man. All the while, they're navigating the intricate web of countless other Spider-People from different dimensions, adding to the excitement and complexity of their mission.
Just get ready for another thrilling adventure that dives into the world of interdimensional heroes and villains! This is surely a hit for all the Superhero fans out there, needless to say.
15. The Haunted Mansion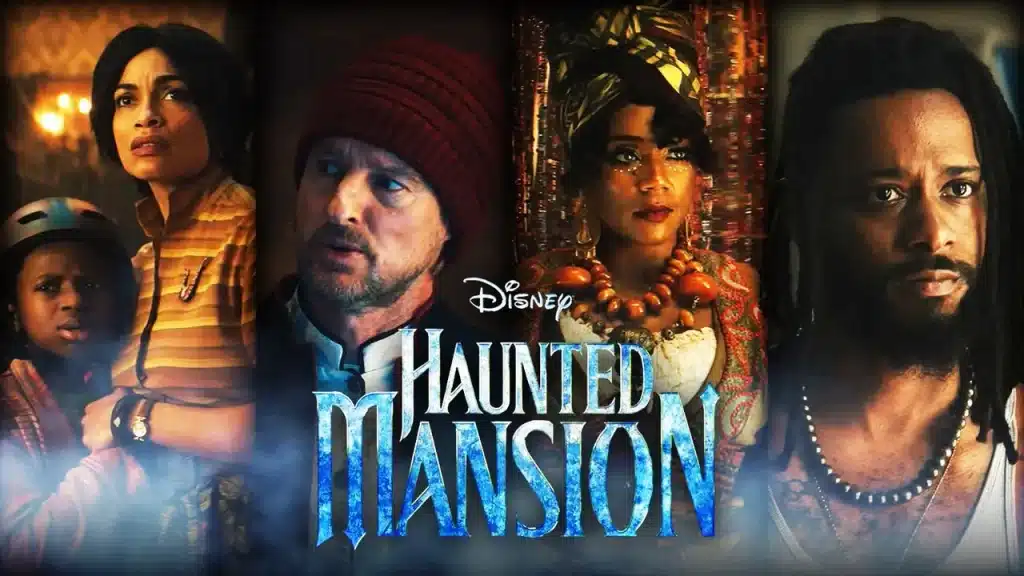 Get ready for a spooky and thrilling adventure as Disney brings to life the beloved theme park ride in this new movie! Inspired by the famous attraction (and not to be confused with the 2003 version), the film stars Rosario Dawson as a brave single mom who moves into a seemingly ordinary house, only to discover that it's teeming with mischievous ghosts.
Seeking help, she enlists the aid of a courageous priest, played by Luke Wilson. Brace yourself for a fun-filled journey into the world of hitchhiking ghosts that will leave you grinning from ear to ear!
16. The Slumber Party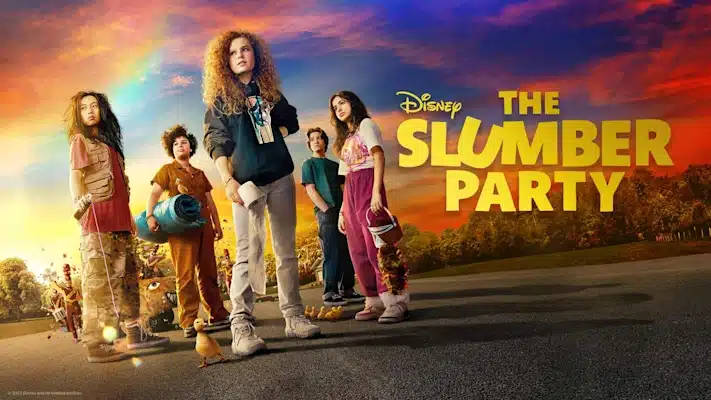 Imagine a hilarious and adventurous tale inspired by the YA novel penned by Jen Malone- "The Slumber Party" is like a kid-friendly version of "The Hangover." At a birthday bash, an entertaining hypnotist takes the stage. Still, when the sun rises the next day, a curious mystery unfolds: none of the partygoers remember a thing from the previous night, and to make matters even more puzzling, the birthday girl is nowhere to be found!
Now, it's up to the remaining guests to team up and put together the puzzle pieces of their wild night, retracing their steps to unravel the unforgettable events. Get ready for an exciting adventure as they embark on a quest to uncover the truth behind their memory-blank night!
List of Upcoming Movies to Anticipate in 2023
17. The Monkey King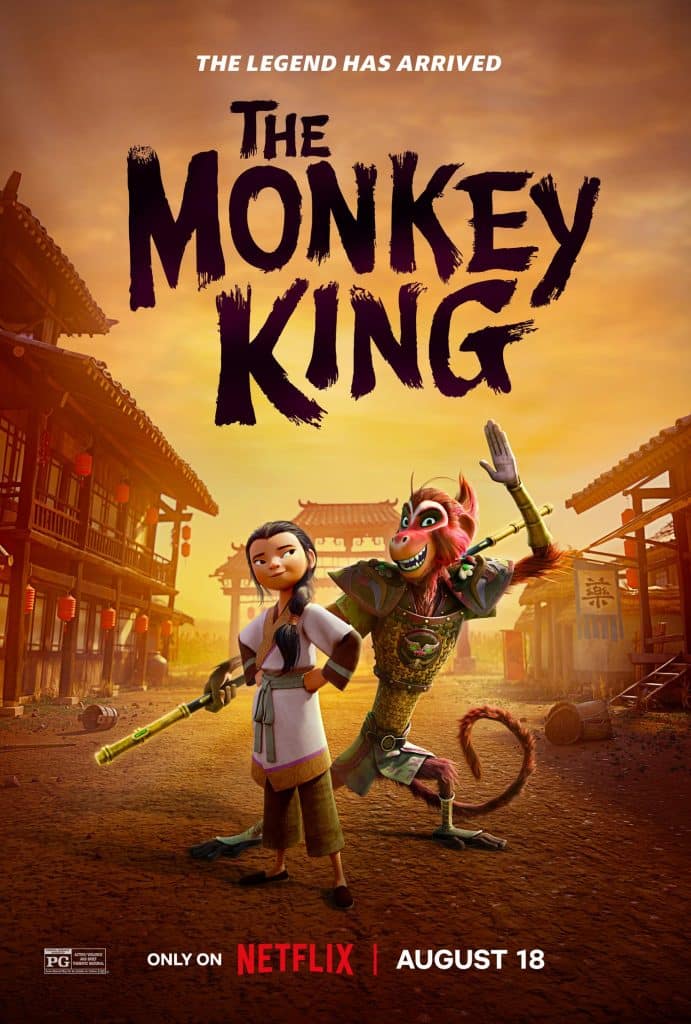 Release Date: August 18, 2023
The creative genius behind beloved action-comedy classics such as Shaolin Soccer and Kung Fu Hustle, Stephen Chow, brings his magic to this captivating Netflix family adventure. Brace yourself for an epic tale as we follow a spirited monkey and his enchanted fighting stick on a thrilling journey, pitting them against formidable gods, mischievous demons, and majestic dragons.
Be ready for a blend of action and humor that's bound to captivate audiences of all ages. You can expect an unforgettable and entertaining cinematic experience that's packed with excitement and laughter.
18. PAW Patrol: The Mighty Movie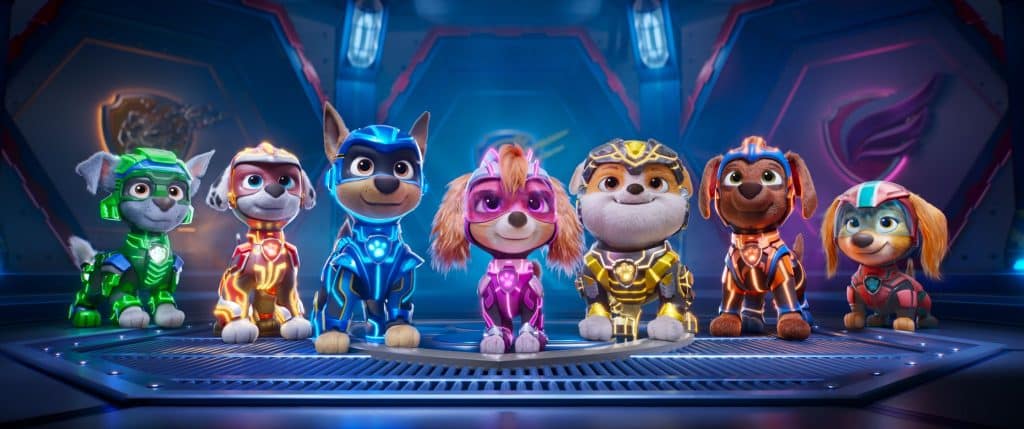 Release Date: September 29, 2023
Well, get ready for more paw-some action with the beloved PAW Patrol as they continue to make a difference in Adventure Bay! In this exciting new adventure, Ryder and his team of Mighty Pups are called into action once again to save the day. But there's a twist- their arch-rivals are also after superpowers! Join the courageous pups as they embark on a thrilling rescue mission, facing challenges and obstacles at every turn.
Will they be able to beat their rivals and safeguard the day? It's a high-flying, action-packed escape that will have you on the edge of your seat, cheering for your favorite heroic pups!
19. Trolls Band Together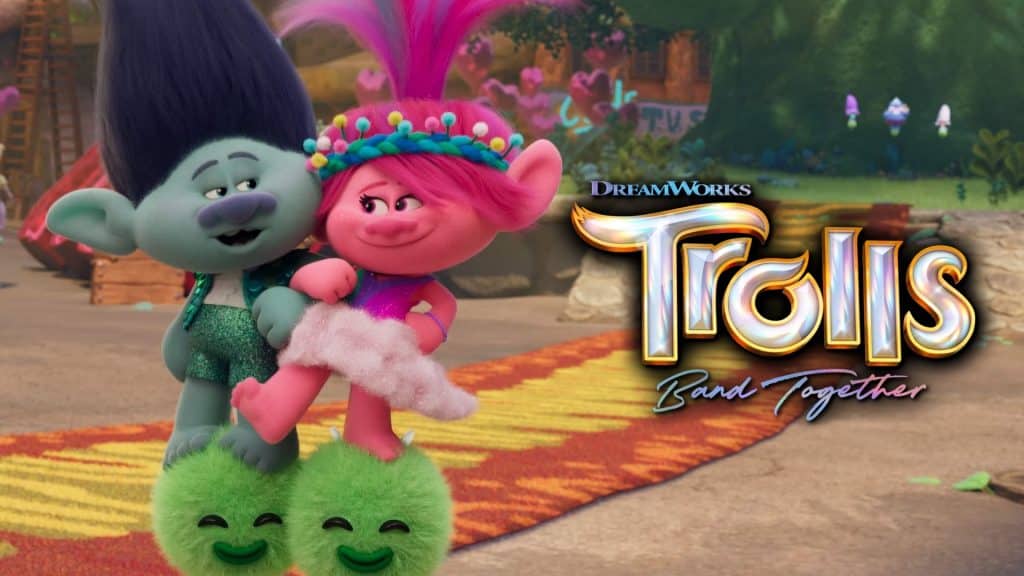 Release Date: November 17, 2023
Join Poppy and Branch on an exciting new adventure in the third installment of the Trolls trilogy! This time around, Poppy makes a surprising discovery about Branch's past- he was once part of a boy band with his brothers. Could this be a nod to the real-life Justin Timberlake, who lends his voice to Branch? As their journey unfolds, things take a twist when one of Branch's brothers is captured by villainous pop stars.
Just be ready for a rollercoaster of emotions, action, and catchy tunes as the Trolls team up to save their friend and face off against the pop stars. It's a heartwarming and entertaining ride that will leave you dancing in your seat!
20. Leo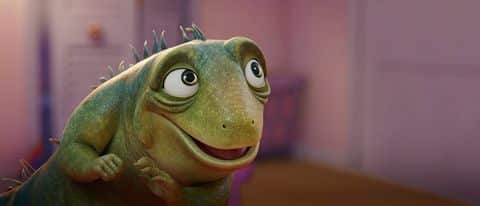 Release Date: November 22, 2023
Are you ready for a unique and heartwarming animated coming-of-age tale starring the one and only Adam Sandler? But here's the twist- the story unfolds from the perspective of a very special class pet. Sandler lends his voice to a wise 74-year-old class lizard who discovers he has just one year left to live. Determined to make the most of his time, he embarks on a quest to explore the outside world.
However, things take an unexpected turn as he becomes entangled in the lives of the students, who are on the brink of leaving elementary school behind. And guess what? This delightful movie is also a musical, adding an extra layer of fun and excitement to the journey.
21. Wish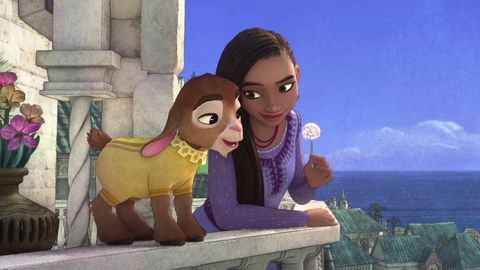 Release Date: November 22, 2023
Since the iconic "When You Wish Upon a Star," wishes have held a special place in Disney tales. Now, in this enchanting movie, a spirited teenager, portrayed by the talented Ariana DeBose from West Side Story, embarks on a magical quest. She forms an unexpected partnership with a fallen wishing star, joining forces to bring light to her kingdom and banish the looming darkness.
22. Chicken Run: Dawn of the Nugget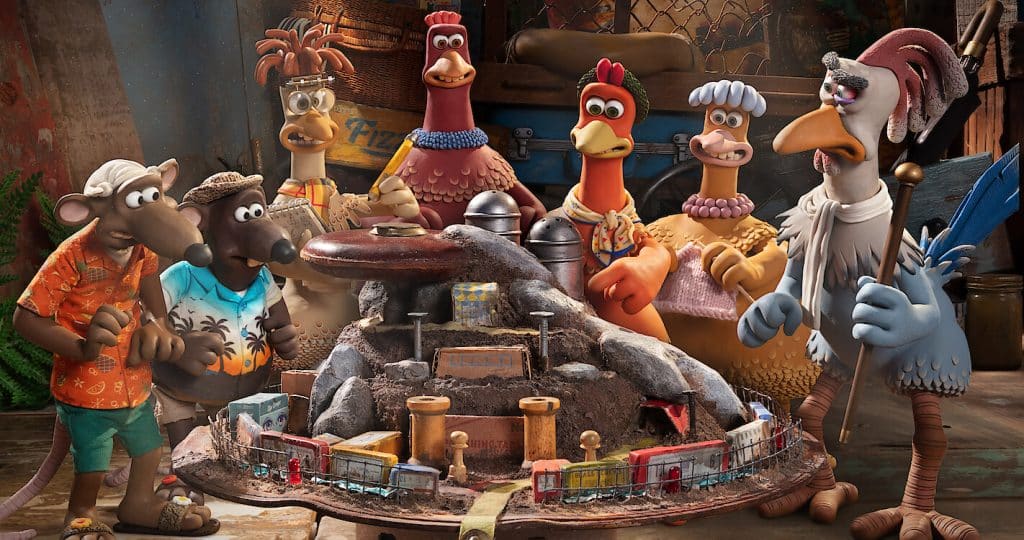 Release Date: December 15, 2023
After 23 years since the daring chicken escape in Chicken Run, a brand-new chapter of excitement unfolds. Get ready for more feathered fun as the adventure continues in this Netflix sequel. Ginger, now content to enjoy a peaceful life raising her adorable new chick, finds herself facing a fresh challenge.
A new threat dreads the chicken community, endangering them all. As danger comes knocking, everyone turns to Ginger for her invaluable help. Join Ginger and her feathered friends as they band together to save their kind in this thrilling and heartwarming sequel. It's a tale of bravery, friendship, and the enduring spirit of this plucky poultry.
23. Wonka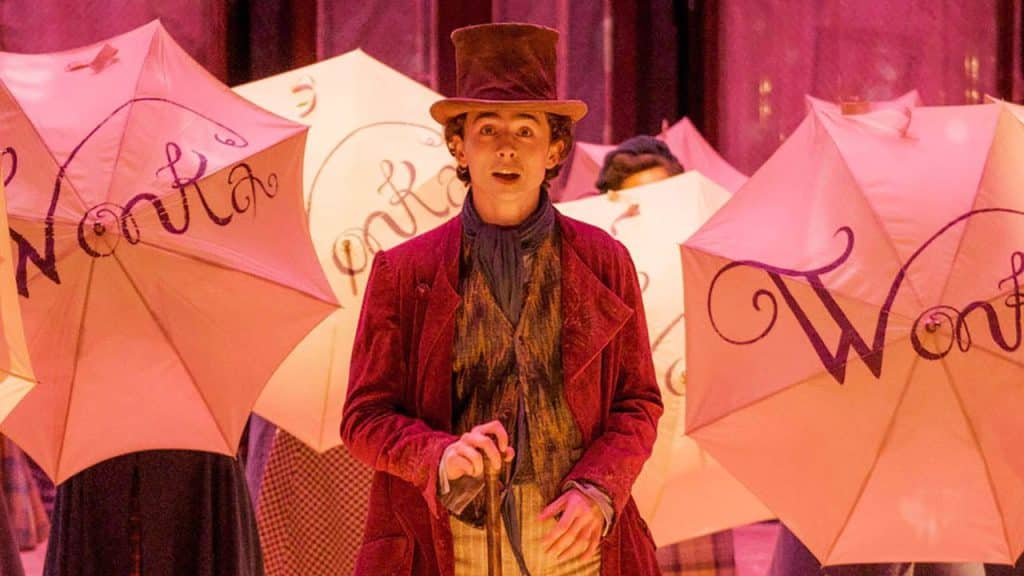 Release Date: December 15, 2023
Throughout the years, numerous actors have left their mark on the iconic character of Willy Wonka, the enchanting chocolatier. From the unforgettable Gene Wilder to the eccentric Johnny Depp, each has brought their unique flair to the role. Now, a new name enters the mix-Timothée Chalamet. Prepare to be enchanted as Timothée Chalamet takes on the role in this exciting new movie.
This whimsical tale serves as a delightful prequel to Roald Dahl's beloved book, and guess what? It's a musical too! 
24. Ghostbusters: Afterlife Sequel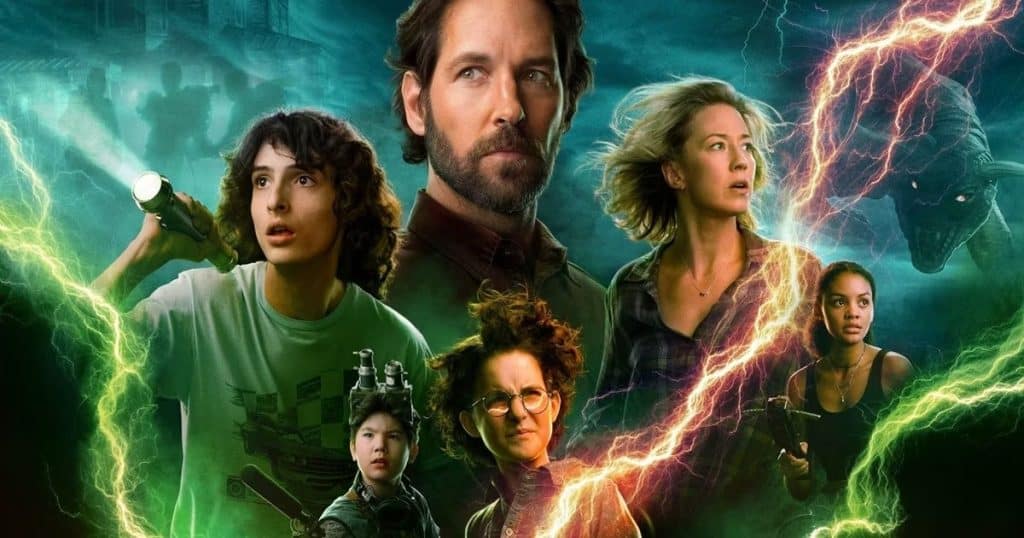 Release Date: December 20, 2023
Calling all fearless kids with a spirit of adventure- Ghostbusters: Afterlife is here to make your wildest dreams come true with a new generation of kid Ghostbusters! Brace yourselves for an exciting continuation of the franchise as the upcoming film delves into the ghost-hunting legacy of the Spangler family across generations.
Just be ready for a thrilling and fun-filled cinematic experience that will capture your imagination and keep you on the edge of your seat!
25. Migration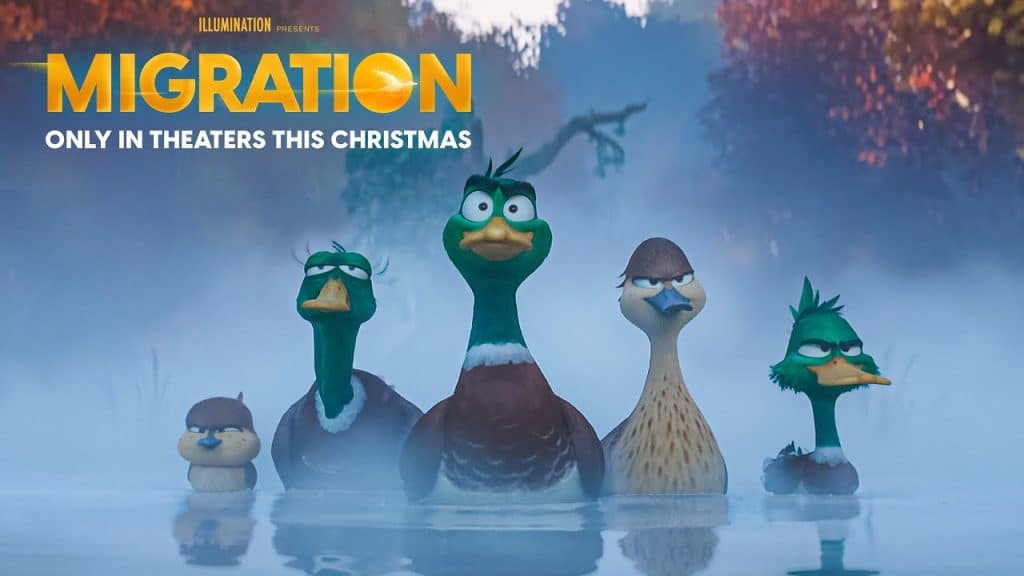 Release Date: December 22, 2023
From the studio that gifts us the delightful Minions comes a charming movie centered around an adventurous family of ducks who embark on the ultimate vacation, convincing their dad to join the fun. With the creative genius of Mike White, the mastermind behind The White Lotus, penning the script, you can expect a story that's no stranger to vacations taking unexpected turns.
Get started for a whimsical and heartwarming journey that brings laughter, surprises, and valuable life lessons, as this feathered family takes flight on a vacation like no other.
Summing It Up
All in all, from heartwarming animated stories that teach valuable life lessons to exhilarating live-action adventures that ignite the imagination, this year's cinematic offerings are a delightful blend of laughter, excitement, and heart.
Whether you're joining a young hero on a daring quest, exploring fantastical realms, or simply relishing in the joy of animated wonders, these movies are more than just films – they're windows into vibrant worlds waiting to be discovered. So, gather your loved ones, prepare the popcorn, and get ready to embark on a cinematic journey filled with laughter, tears, and unforgettable memories.
Be ready for a year of cinematic excitements that will leave hearts full and spirits lifted.