Are you looking for some amazing middle school books for your kids? If yes, then we assure you that in this list, you are going to get a look through the 25 best middle school books that your kids are surely going to love! Children start to run away from reading books for interest, and only a few of them still stick themselves with books as a loyal friend.
The only way to bring their interest back to reading is to introduce them to the world of awesome, interesting books for middle schoolers. The diverse genre is surely going to be the first thing to make them fall in love with the book nation. Some middle school books are so good that they have no reader-age restrictions, a kid from middle school to an adult anyone can read them. The love for books can never fade or vanish from the eyes of the reader.
Especially the books from our growing era, those pictures, those stories, there was something different about all of them.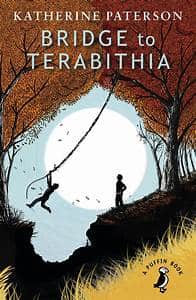 This book is a must-read for those who love heartwarming and sensual stories. It is a thought-provoking book about the power of imagination and friendship. This story follows the lives of two young friends, Jess and Leslie, who create a magical kingdom in the woods called Terabithia. Through their adventures in Terabithia, they learn important lessons about courage, empathy, and the importance of human connection. While the book is a work of fiction, it deals with real-life issues such as loss, grief, and bullying. Overall, Bridge to Terabithia is a must-read for anyone who loves a good coming-of-age story with a touch of fantasy in it which makes it a must-read.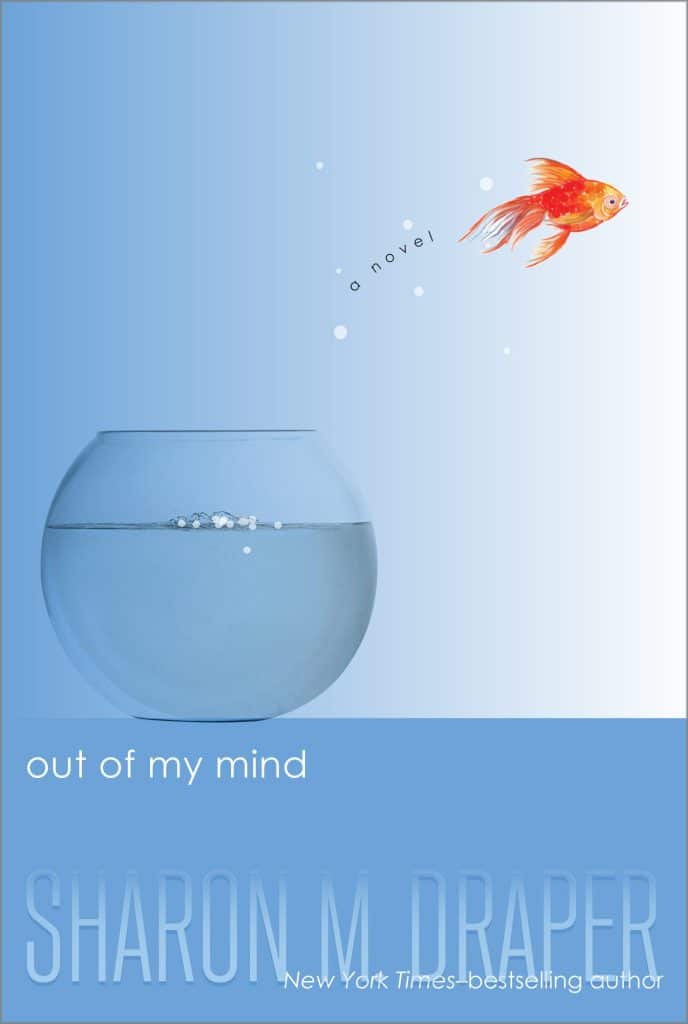 A captivating novel that explores the life of a young girl named Melody, who has cerebral palsy. Despite her physical challenges, Melody is a brilliant thinker and has a photographic memory. Well, having a photographic memory is a dream for all of us. But she is unable to communicate her thoughts and ideas to those around her. With the help of a communication device, Melody is finally able to express herself and showcase her intelligence to the world. The book delves into themes of perseverance, determination, and the importance of empathy. It is a heartwarming story that inspires readers to understand and appreciate the exceptional qualities of individuals with disabilities. "Out of My Mind" is a must-read, especially for anyone who loves touching and thought-provoking novels.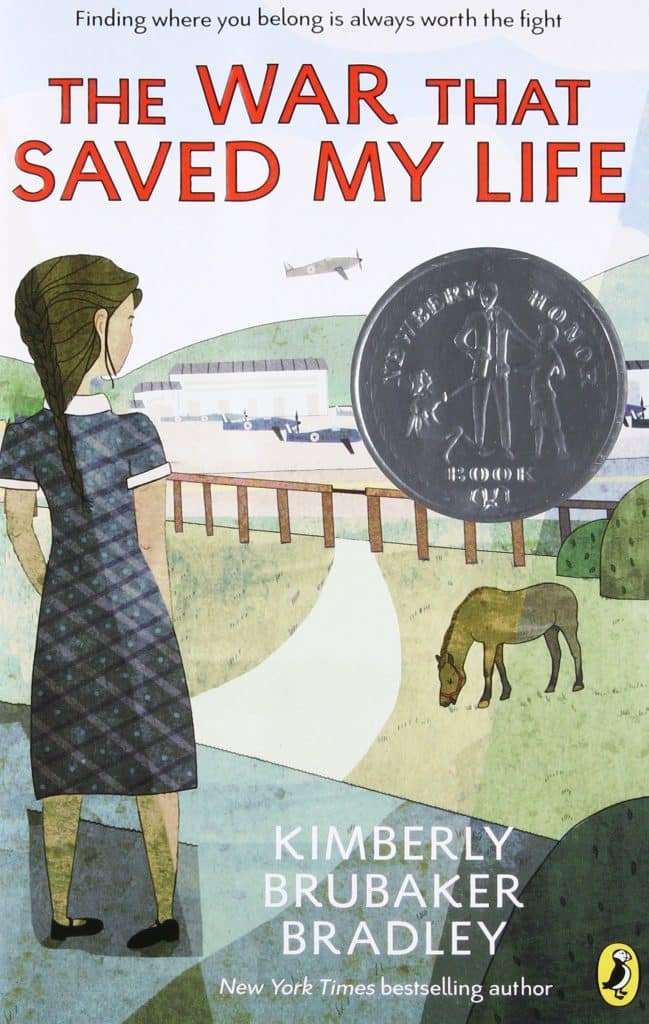 If you enjoy reading historical fiction or coming-of-age stories, then you should definitely give this book a read. The War That Saved My Life is a captivating novel by Kimberly Brubaker Bradley. It tells the story of a young girl named Ada who has never stepped outside her one-room apartment due to her mother's abuse. When World War II breaks out, Ada and her brother are evacuated from London to the countryside, where they are taken in by a woman named Susan. As Ada learns how to read, ride a horse, and become more independent, she also grapples with the emotional trauma of her past and the power of love and kindness. This book is a whole package of emotions and love.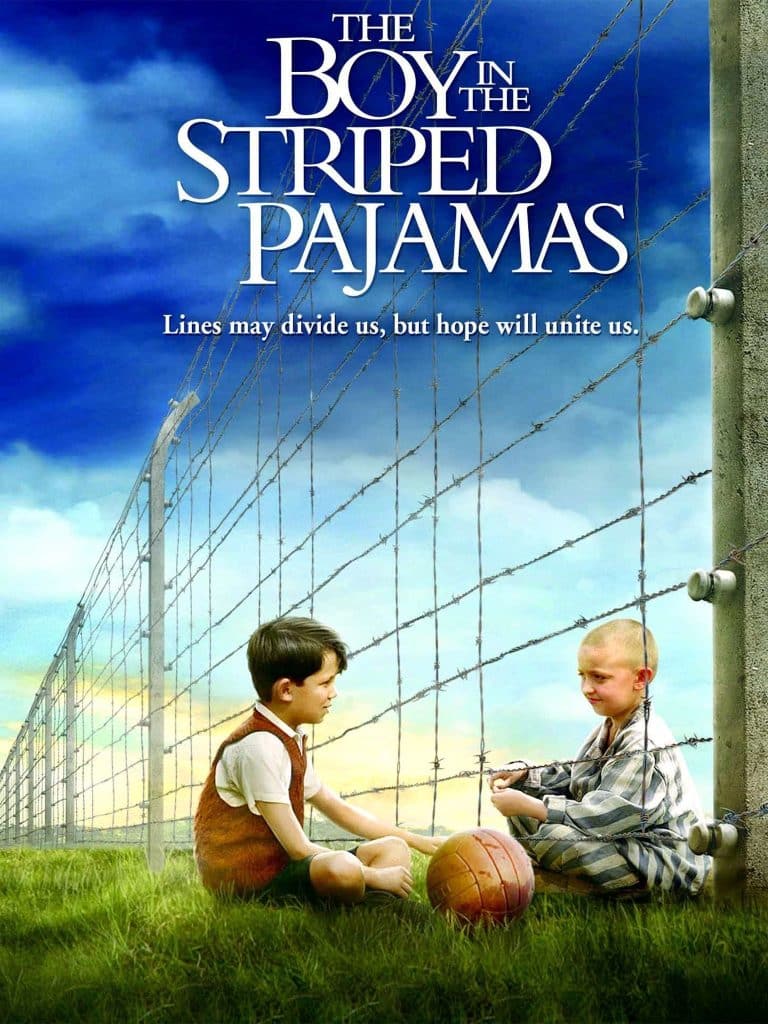 Powerful yet emotional feelings, this novel "The Boy in the Stripped Pajamas" is about the friendship between two boys during the Holocaust. Set in Germany during World War II, the story follows Bruno, a young boy whose father is a high-ranking Nazi officer. When the family moves to a new home near a concentration camp, Bruno meets Shmuel, a Jewish boy who lives on the other side of the fence. Despite the vast differences in their circumstances, the two become close friends and share any adventure together. However, as the war intensifies and the true horrors of the concentration camp are revealed, their friendship is put to the ultimate test. This book is a must-read for anyone who is interested in understanding the human cost of war and the power of friendship in the face of adversity. Because everything has more than one side, The one that is visible and the other one that remains in silence.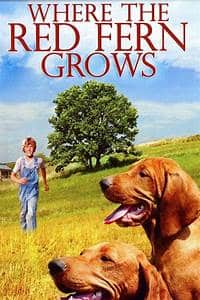 It is a classic novel by Wilson Rawls that tells the story of a young boy named Billy and his beloved hunting dogs, Old Dan and Little Ann. Set in the Ozarks, the book follows Billy's journey as he saves up to buy the dogs, trains them as skilled hunters, and competes in a championship raccoon hunt. Along the way, Billy learns valuable lessons about loyalty, determination, and the bond between humans and animals; the book is a heartwarming and emotional tale that has captivated readers of all ages for generations. It has been adapted into a film and a stage play and has won numerous awards. Where the Red Fern Grow is a definite read for anyone who loves stories about adventure, friendship, and the power of love.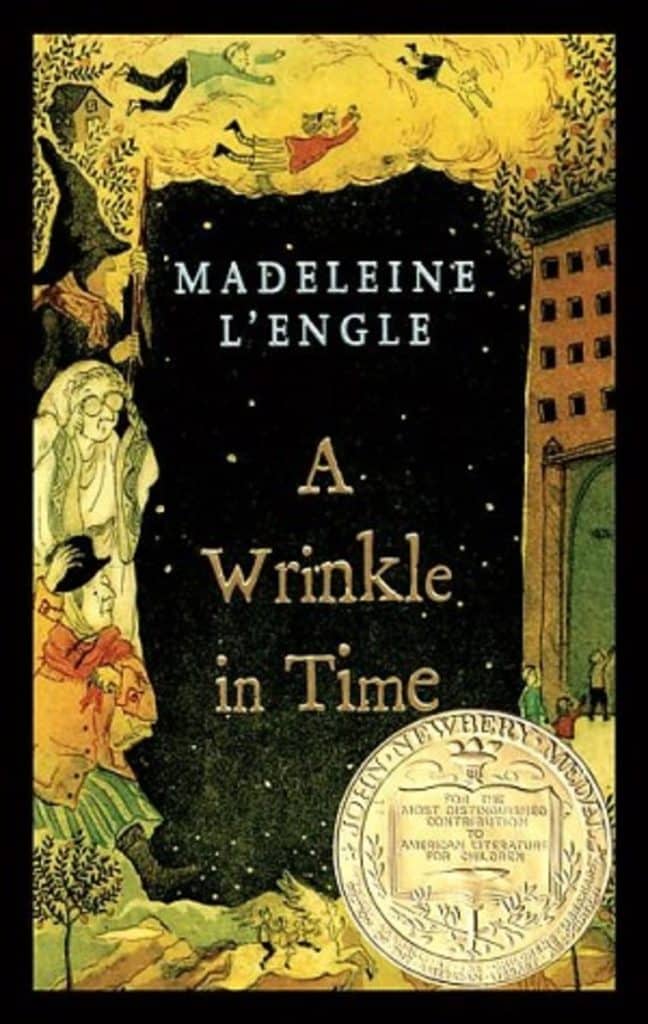 A timeless classic by Madeleine L'Engle,l "A Wrinkle in Time" is the book that tells the story of Meg Murry. A young girl embarks on a new journey through time and space to save her father from an evil force. Along the way, she meets her three mysterious beings who guide her through the dangers of the universe. Meg's journey is both a physical and emotional one as she learns to overcome her insecurities and embrace her strengths. L'Engle's writing is both imaginative and thought-provoking, as she explores themes of love, family, and the power of the human spirit. "A Wrinkle in Time" is a must-read for anyone who loves an adventure and a good dose of magic. We must say middle schoolers should read this book to boost their imaginative power.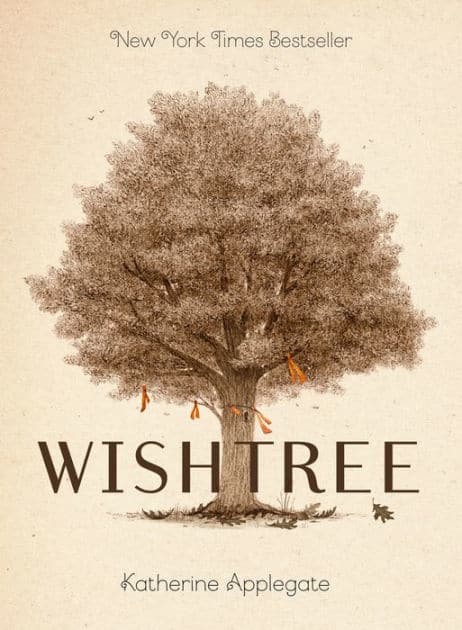 The beautifully written children's book "Wishtree" by Katherine Applegate tells the story of a wise old oak tree named Red. Red is a wish tree, a place where people can tie their wishes written on scraps of fabric or paper. Red has witnessed generations of people in the neighborhood and has been how their wishes have changed over time. When a new family moves in, Red becomes the center of controversy when a young girl named Samar tries to make a wish that goes against the neighborhood's traditions. The book explores themes of friendship, acceptance, and standing up for what's right. It is a heartwarming and thought-provoking read for children and adults alike.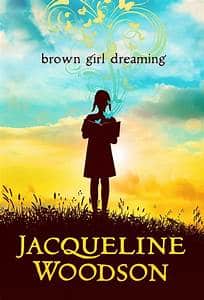 Poignant and Beautifully written memoir by Jacqueline Woodson, Brown Girl Dreaming is a book that chronicles Woodson's experiences growing up as an African American girl in the 1960s and 1970s during the Civil Rights Movement. Through her heartfelt poetry and prose, Woodson captures the complexities of identity, family, and social justice. The book is a powerful reminder of the importance of storytelling in preserving history and creating empathy. It is a must-read for anyone interested in memoirs, poetry, or social justice. Overall, Brown Girl Dreaming is a powerful and thoughtful book that will stay with you long after you finish it.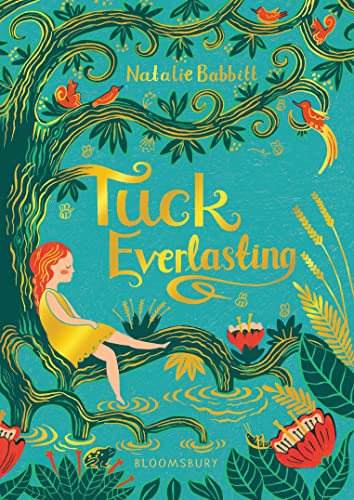 This one is a classic children's novel that explores the concept of immortality and its consequences. This story follows a young girl named Winnie Foster who discovers the Tuck family's secret of everlasting life. The Tucks explain that they drank from a magical spring that granted them eternal life, but they soon realize that immortality comes with a heavy price. Winnie must decide whether to keep the secret or expose it to the world, and in doing so, she learns about the meaning of life and death. The novel touches on themes of love, family, and the cycle of life. Written by Natalia Babbitt, "Tuck Everlasting" has become a beloved classic that has been adapted into a film, a musical, and a stage play. It is a must-read for anyone who enjoys brainstorming stories with a touch of magic.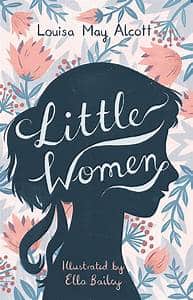 "Little Women" is a beloved classic novel by Louisa May Alcott. It tells the story of the four March sisters – Meg, Jo, Beth, and Amy, and their coming of age during the Civil War era. The novel explores themes of family, sisterhood, love, and self-discovery through the lives of these endearing characters. Meg is the responsible eldest sister, Jo is the tomboyish writer, Beth is the gentle musician, and Amy is the artistic and ambitious youngest sister. The novel follows their adventures and struggles as they navigate growing up and finding their place in the world. "Little Women" has been adapted into numerous films, television shows, and stage productions and remains a timeless and heartwarming story that has captured readers' hearts for generations. This book is surely going to embark your best version through the inspiration it holds.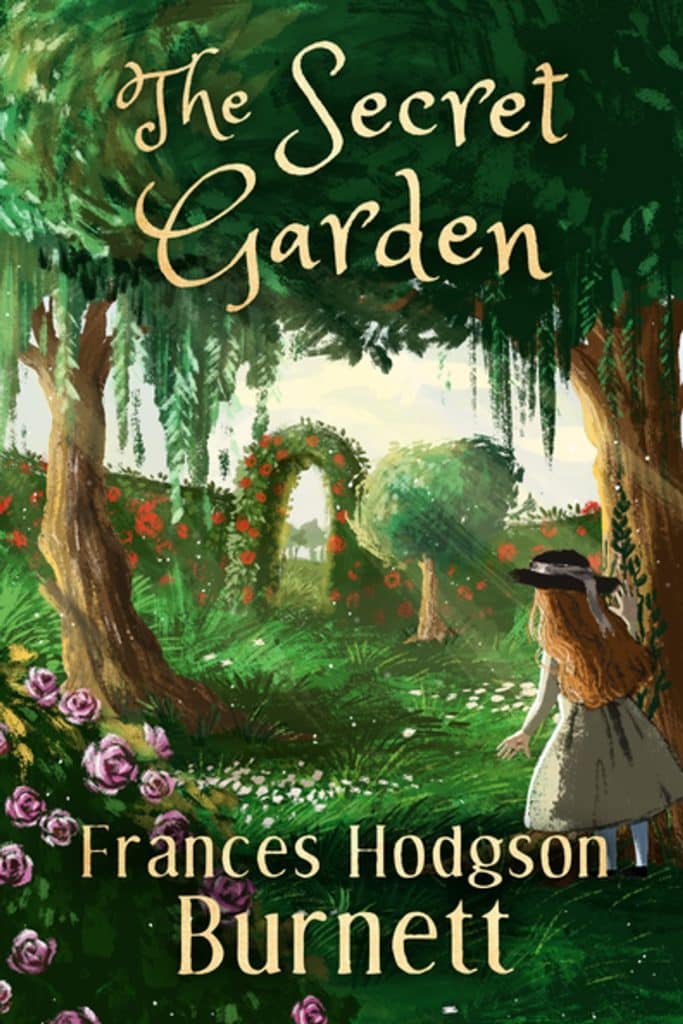 The Secret Garden is a heartwarming and inspiring story that teaches children about the beauty of nature and the power of positive thinking. It is a classic children's novel written by Frances Hodgson Burnett. This story follows the life of a young girl named Mary Lennox, who is sent to live with her uncle in England after her parents die of cholera in India. Mary is a spoiled and unhappy child who discovers a secret garden on her uncle's estate. She becomes fascinated with the garden and spends hours tending to it. As she works in the garden, Mary's attitude and outlook on life begin to change. She makes new friends and learns the importance of friendship and love.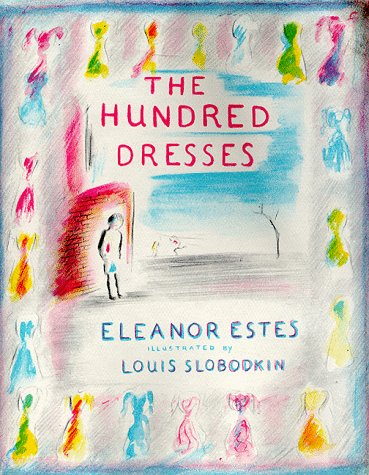 A children's book written by Eleanor Estes, "The Hundred Dresses," tells the story of a young girl named Wanda Petronski, who is teased by her classmates for wearing the same faded blue dress to school every day. Wanda claims to have one hundred beautiful dresses at home, but her classmates don't believe her. They continue to tease her until one day, Wanda's family moves away, and the truth about her dresses is revealed. The book teaches important lessons about empathy, kindness, and the damaging effects of bullying. It has been praised for its powerful message and is still widely read today. This book is truly a timeless classic that every child should read.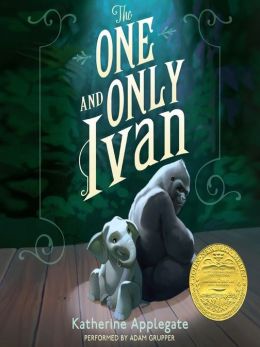 An extremely heartwarming and inspiring book about a gorilla named I van who lives in captivity at a shopping mall. The story is narrated by Ivan himself, who learns to embrace his artistic talents and use them to express his emotions and ultimately gain his freedom. The book tackles important themes such as animal rights, friendship, and the power of imagination. The characters are well-developed, and the story is engaging, making it a great read for both children and adults. The author, Katherine Applegate, has done an excellent job of creating a world that is both relatable and fantastical, and the illustrations by Patricia Castelao add to the overall charm of the book. People who love animals and believe in the power of hope and resilience should definitely read this book.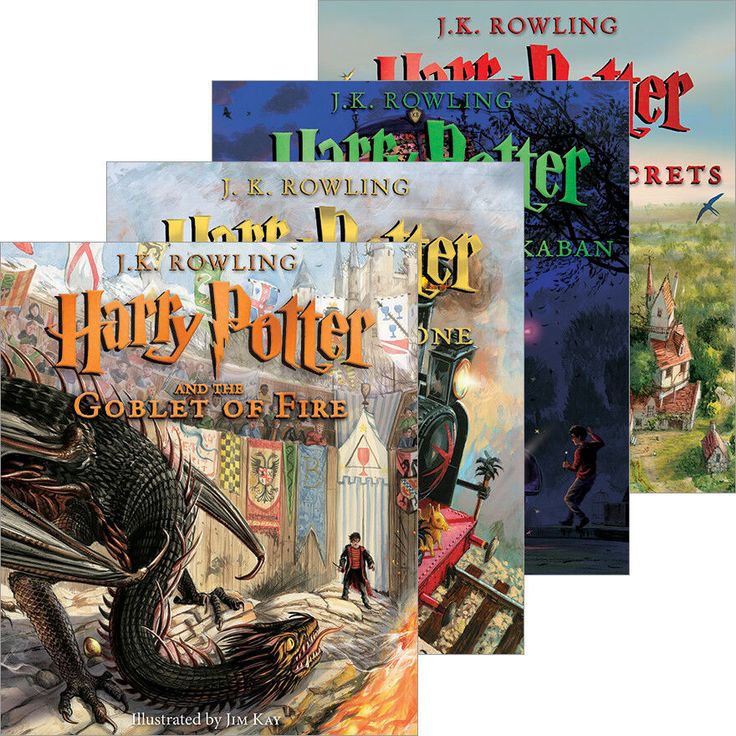 The illustrated Harry Potter books are a delightful way to revisit the magical world of Hogwarts. Each book features stunning illustrations that bring the story to life in a new way. The first book, Harry Potter and the Philosopher's Stone, introduces readers to the wizarding world and follows Harry as he discovers his magical abilities and battles the evil Lord Voldemort. The second book, Harry Potter and the Chamber of Secrets, sees Harry and his friends facing a mysterious monster hidden within Hogwarts. The third book, Harry Potter and the Prisoner of Azkaban, introduces a terrifying new threat to Harry's world. And the fourth book, Harry Potter and the Goblet of Fire, sees Harry competing in the dangerous Triwizard Tournament. With each book, readers will be captivated by the stunning illustrations and the thrilling adventures of Harry and his friends.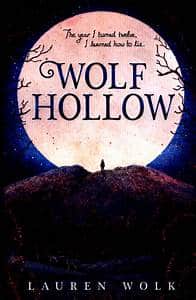 Wolf Hollow is a heart-wrenching coming-of-age story set in rural Pennsylvania during World War II. The book centers around Annabelle, a young girl who lives in a small town and is forced to confront the darkness n the world around her. When a cruel and manipulative girl comes to town, Annabelle's quiet life is turned upside down. As the town's only source of conflict, the girl accuses an innocent man of a terrible crime, and Annabelle is forced to confront the realities of the adult world. With beautiful prose and a captivating plot, Wolf Hollow is a powerful exploration of the human condition and the struggle for justice. This book is a must-read for anyone who loves character-driven stories with a strong sense of place and time.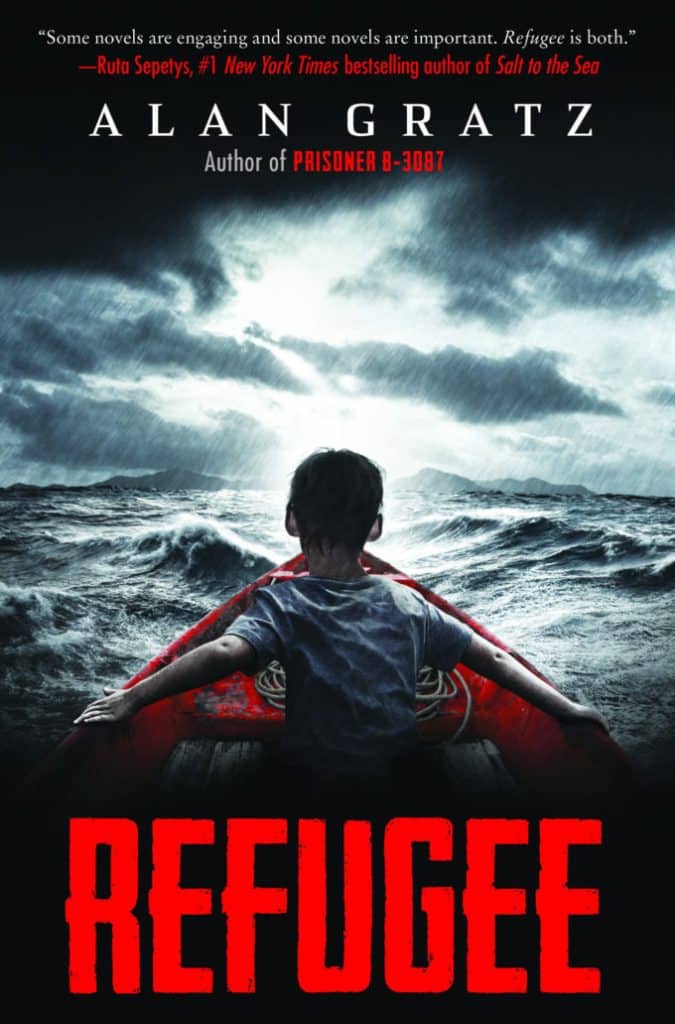 "Refugee" is an incredibly moving and powerful book that tells the story of three young refugees from different parts of the world. The first is a Jewish boy named Josef who is fleeing Nazi Germany in the 1930s, the second is a Cuban girl named Isabel who is fleeing Castro's regime in the 1990s, and the third is a Syrian boy named Mahmoud who is fleeing the war in his country in the 2010s. The book explores the hardships and challenges that refugees face as they try to find safety and a new home. It also highlights the resilience and strength of these individuals and their families as they navigate unfamiliar territory and overcome obstacles. This book is a must-read for anyone who wants to understand the refugee experience and the importance of empathy and compassion in our world today.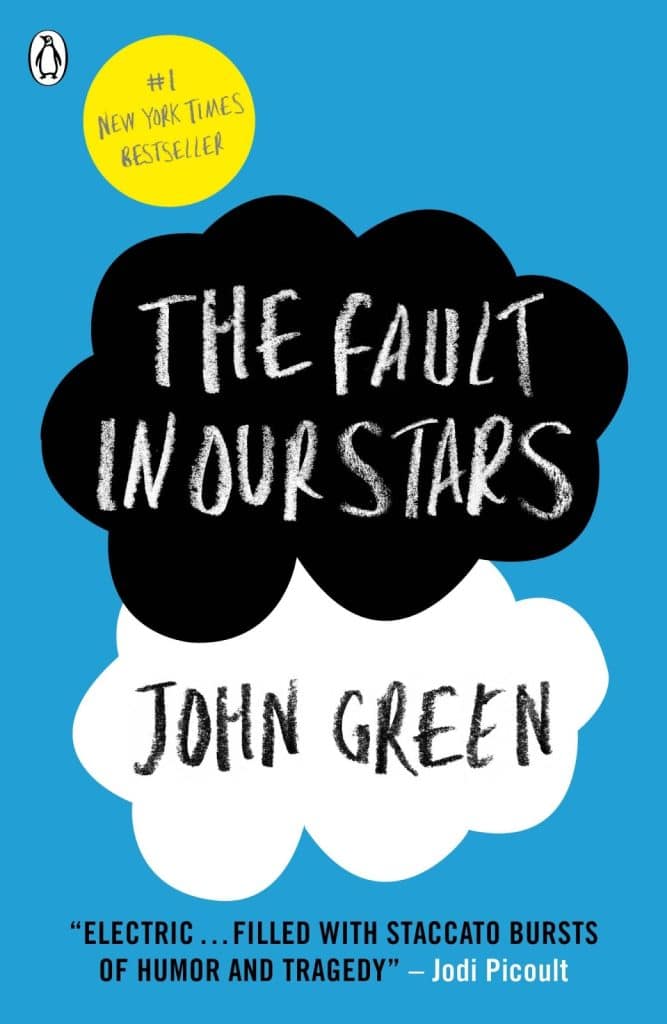 A novel by John Green tells the story of two teenagers, Hazel Grace Lancaster, and Augustus Waters, who fall in love while battling cancer. The book "The Fault in Our Stars" explores themes of life, death, love, and the human condition. It is a heartbreaking yet uplifting story that has touched the hearts of many readers worldwide. The author masterfully navigates the difficult terrain of illness and gives readers a perspective on what it is like to live with cancer. The characters are complex and relatable, and the story is beautifully written. If you are looking for a book that will make you laugh, cry, and think deeply about life, "The Fault in Our Stars" is definitely for you. It is a heart-touching story that will leave you with a greater appreciation for life and the people in it.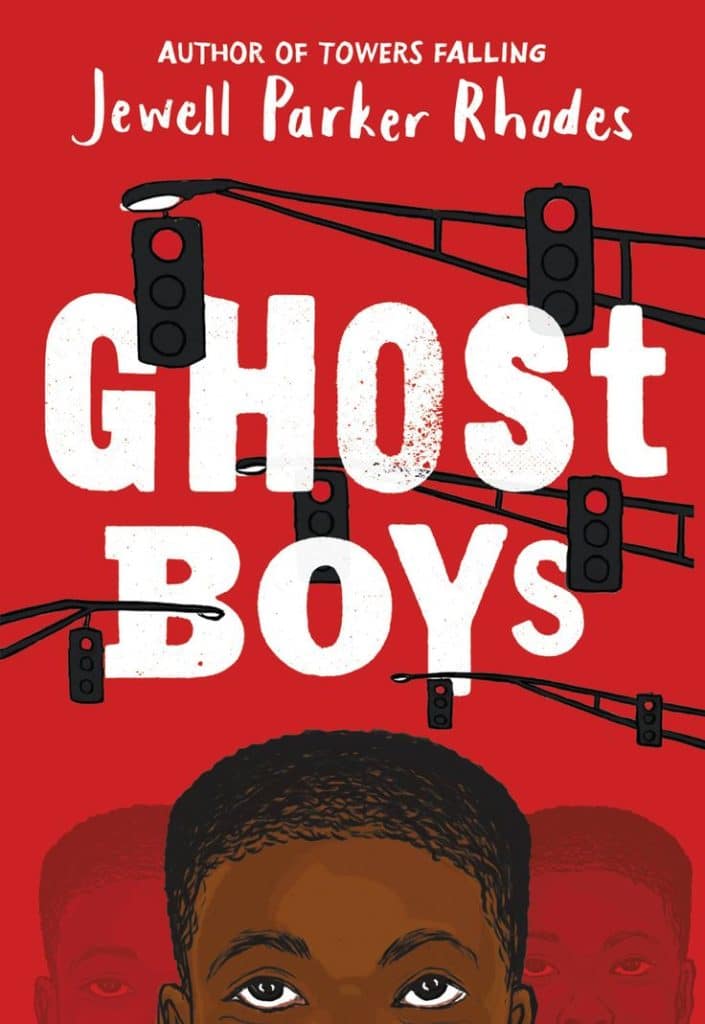 "Ghost Boys" is a powerful book that tells the story of a young boy named Jerome who becomes one of the many victims of police brutality. After his death, Jerome's spirit is forced to confront the hard reality of racism and injustice that exists in the world. Through his encounters with other "ghost boys" who have also lost their lives due to racial violence, Jerome begins to understand the impact of his own death and the importance of standing up against oppression. The book is a poignant and timely reminder of the ongoing struggle for racial equality and the need for greater awareness and action to address systemic racism. With its moving narrative and relatable characters, "Ghost Boys" is a must-read for anyone who wants better to understand the reality of racial injustice in America.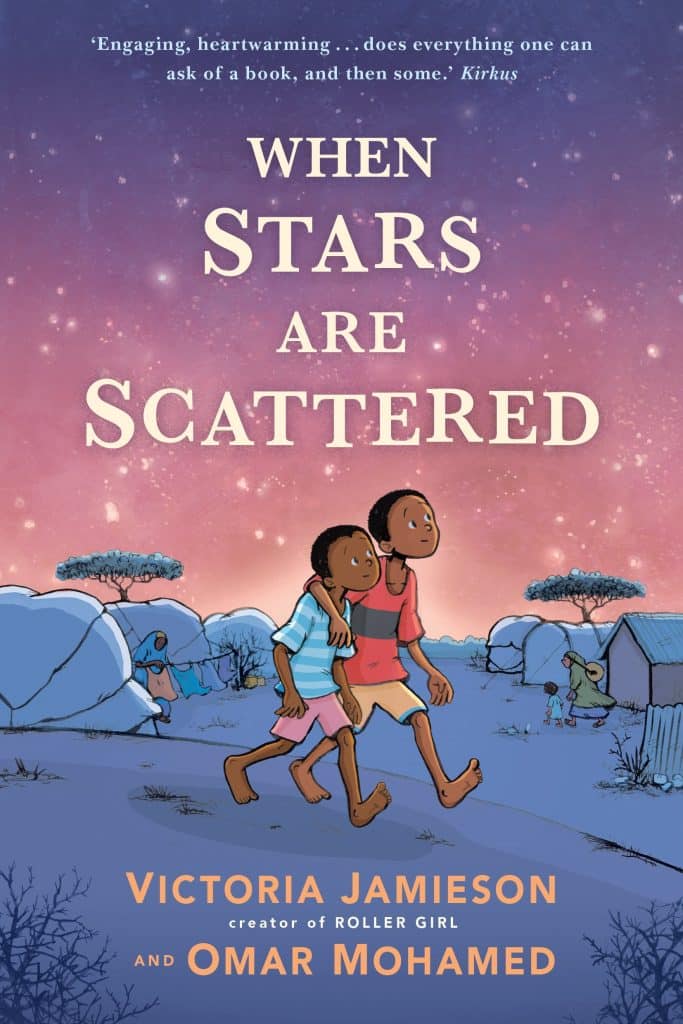 This is a heartwarming and poignant graphic novel that tells the story of two brothers, Omar and Hassan, who are refugees from Somalia living in a Kenyan refugee camp. The book explores the challenges and struggles that refugees face in their daily lives, including poverty, hunger, and lack of education. Still, it also highlights the resilience and hope that they possess. The story is beautifully illustrated, and the characters are deeply relatable, making it a powerful and emotional read. The book is both informative and inspiring, shedding light on an important issue while also celebrating the strength and courage of refugees. It is a must-read for anyone looking to understand the experiences of refugees and the importance of empathy and compassion.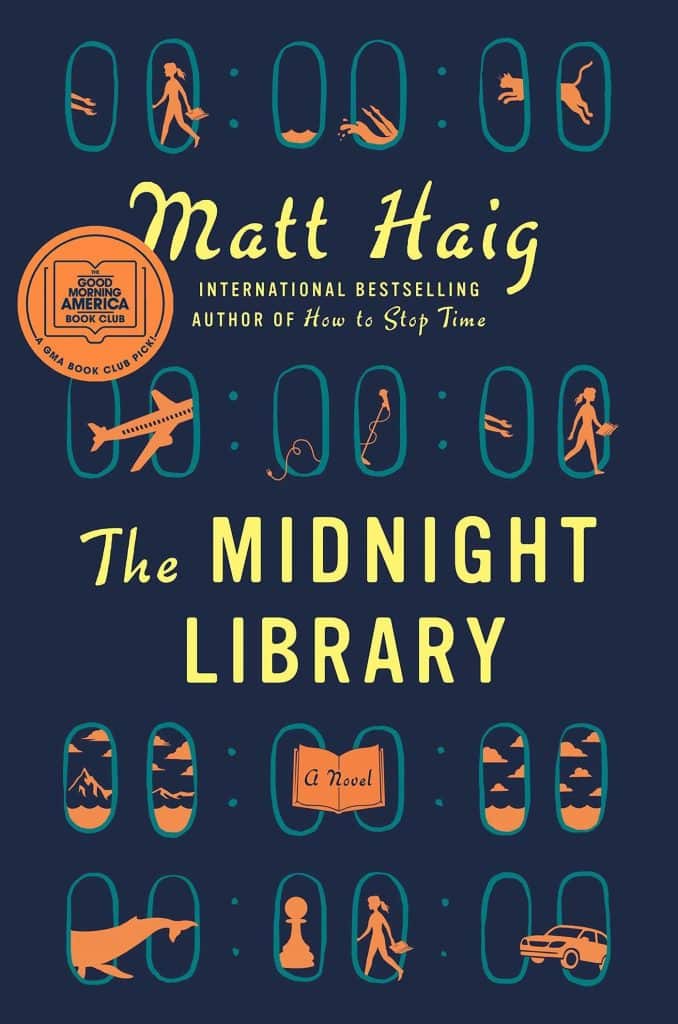 "The Midnight Library" is a captivating novel written by Matt Haig. The book is about a young woman named Nora Seed who is struggling to find happiness in her life. One day she decides to end her life, but instead of dying, she finds herself in a magical library that exists between life and death. The library is filled with books that represent different versions of her life, and Nora is given the opportunity to try out these different lives to see if journey. Nora learns about the power of choice and the importance of living in the present moment. The book is a beautiful exploration of the human experience and is sure to leave readers feeling inspired and grateful for the life they have.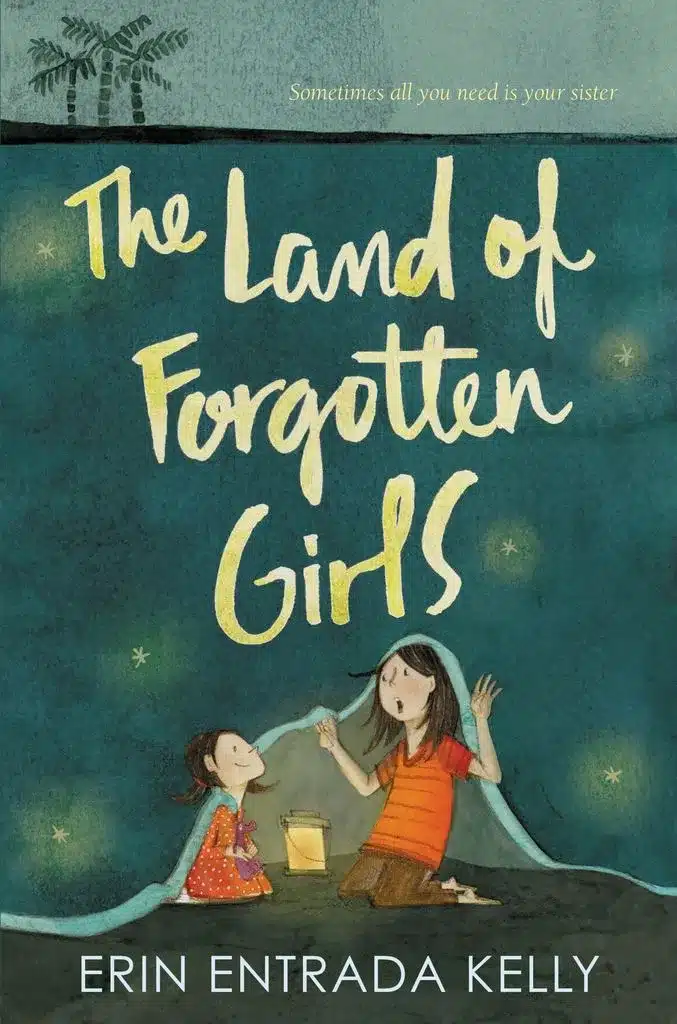 "The Land of Forgotten Girls" is a heartwarming story about the bond between two sisters, Sol and Ming. The girls live in a run-down apartment complex in Houston, Texas, with their neglectful stepmother and absentee father. Sol, the older sister, takes care of Ming and tries to shield her from their harsh reality by telling her imaginative stories about a magical land. However, when their father sends for them to come to live with him in a new home, the sisters must confront their past and learn to trust each other to navigate their new lives. Author Erin Entrada Kelly does an excellent job of weaving themes of family, identity, and resilience throughout the novel. Overall, "The Land Forgotten Girls" is a beautiful and inspiring read for both children and adults alike.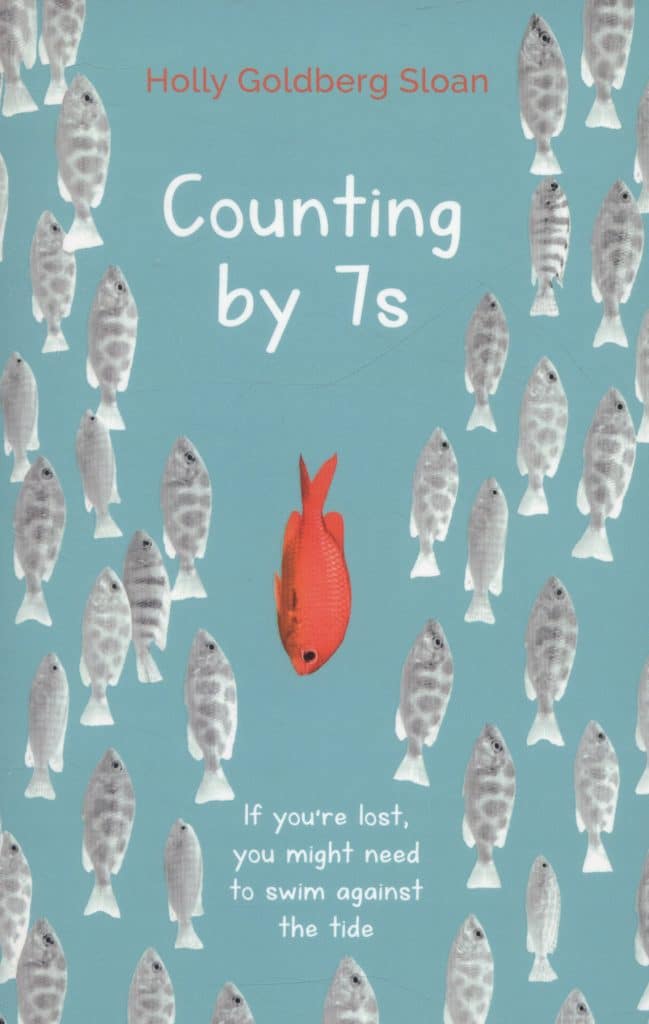 It is a touching and heartwarming novel written by Holly Goldberg Sloan. The story follows the life of a twelve-year-old genius named Willow Chance, who struggles with social interactions and finds solace in counting by 7s. After a tragic event changes her life forever, Willow must navigate through grief, loss, and an unfamiliar world. Along the way, she encounters unexpected friendships and learns valuable life lessons about acceptance, family, and resilience. The book's themes of diversity and inclusivity make it a must-read for children and adults alike. Sloan's writing style is eloquent and accessible, making it easy for readers to connect with Willow's character on a personal level. Overall, "Counting by 7's" is an inspiring and uplifting story that will leave a lasting impact on anyone who reads it.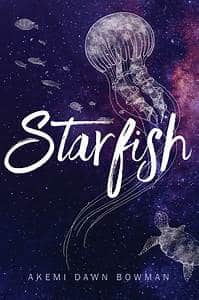 Well, this novel is emotionally charged that delves into the complexities of mental health and family dynamics. The story follows Kiko Himura, a biracial Japanese-American teenager, as she navigates her way through life with a narcissistic mother and a father who abandoned the family when she was young. Kiko's struggles with anxiety and self-doubt are palpable, and her journey toward self-acceptance and finding her voice is both heart-wrenching and inspiring. The book also tackles important issues such as racism, cultural identity, and the impact of childhood trauma on mental health. The characters in "Starfish" are well-developed and relatable, and the writing style is beautifully descriptive. This book, in my opinion, is going to be the most helpful book for children who face issues related to mental health.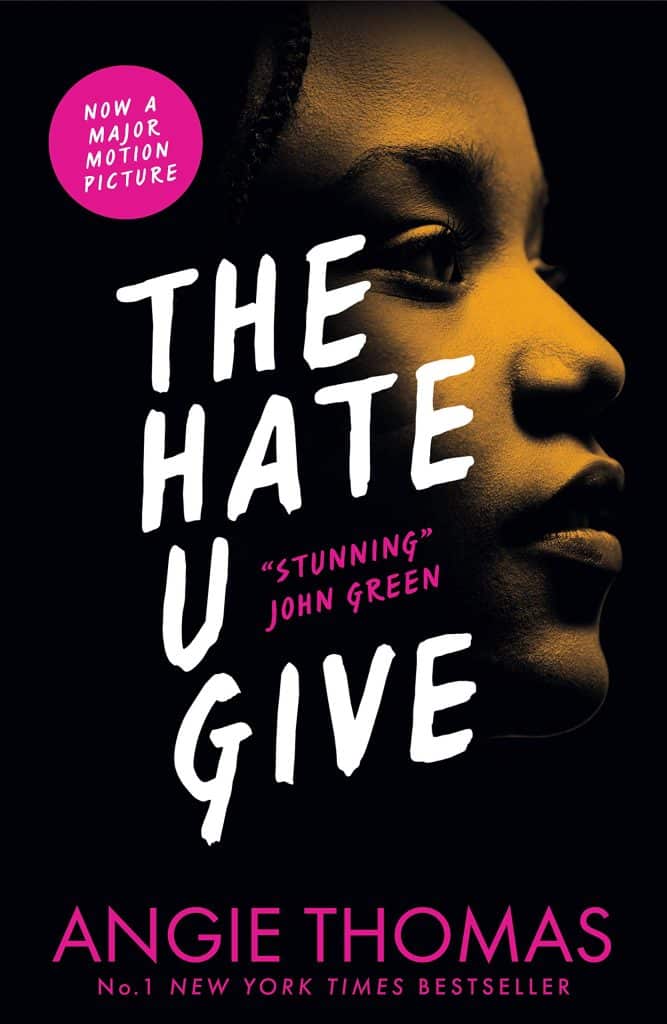 It is a super thought-provoking book as it highlights the struggles and injustices faced by the black community in America. Written by Angie Thomas, the book follows the story of 16-year-old Starr, who witnesses the fatal shooting of her unarmed best friend by a white police officer. The book beautifully captures the complexities of identity, race, and power dynamics in modern-day America. It portrays the harsh reality of police brutality and the impact it has on individuals and communities. The book is a must-read for anyone seeking to understand the experiences of marginalized communities and the systemic issues that perpetuate inequality in society. Angie Thomas' writing style is engaging and heartfelt, making it a page-turner that will leave a lasting impact on readers.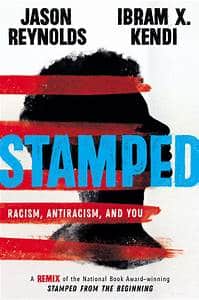 It is a historical exploration of racism in America authored by Jason Reynolds and Ibram X. Kendi. This book offers a fresh perspective on the history of racism, conveying complex ideas in an accessible and engaging way. The authors aim to educate readers on how racism has been systematically constructed and how it has evolved over time through various forms of discrimination, segregation, and oppression. The book delves deep into the origins of racist ideas and how they have influenced social, political, and economic systems in America. Through their research, Reynolds and Kendi argue that racism is not a natural phenomenon but rather a human invention that has been used to justify power and oppression. They encourage readers to challenge their own assumptions and attitudes towards racism and to actively work towards creating a more just and equitable society.
Wrapping It Up
All in all, these books are different and exceptional and are going to give wide aspects of life and its values to your middle school kids. Books are meant to enhance your way of thinking and point of view; they are meant to expand your outlook toward things.
All these books are chosen very wisely to help middle school child explore new things and also understand themselves and their surroundings properly. As we hit that age, it becomes very important for a child to explore new feelings, new things and have different outlooks. In my opinion, books have always been a person's best friend because they always give us the best company.
These books are surely going to keep your middle schoolers in good company.