Are you planning to surprise your toddler with a fun-filled Easter basket? Or would you like to take them on an adventurous egg hunt in the backyard? Either way, the celebrations should go on.
The spring season lights up everyone's lives with the happy celebration of Easter. Joyful, happy surprises, egg hunts, Easter baskets, bunnies, and sweet treats are what kids await every year. This holiday season, dress up your baby in a cute, cozy outfit and gift them a colorful Easter basket.
Here are 18 carefully planned Easter basket ideas for all toddlers and preschoolers.
Take a look at the list below and enjoy the opulence of spring with your friends and family.
Easter Basket Ideas for Toddlers and Preschoolers
What are you planning to fill an Easter basket with this coming spring? The same old sweet treats and chocolates are mandatory, but you can always add more. Choose gifts for your toddlers and preschoolers to evoke a sense of an extended celebration season.
These gifts are thoughtfully curated to assist toddlers in having a fun-filled, happy, productive, and practical childhood.
Here is a list of presents to inspire you as you plan Easter basket ideas for your little ones.
1. Craft Kit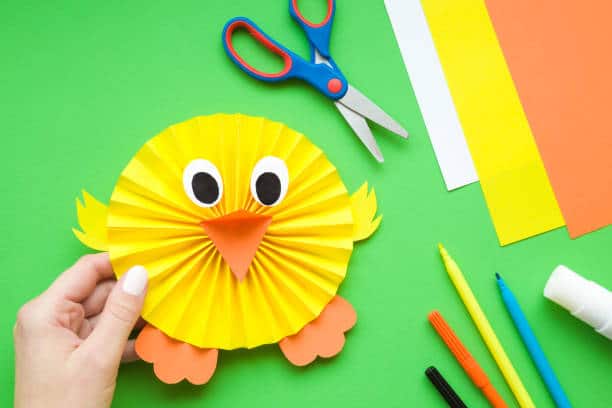 Do you notice Picasso traits in your toddler? If yes, it is your sign to include a craft kit in their basket this Easter. Easter basket ideas do not have to be elaborate and full of sweets only! Add colorful papers, sketch pencils, glue sticks, and other non-harmful craft essentials for kids. This idea will help toddlers and preschoolers work on their creative side and have fun. Parents can help them bring their favorite cartoon characters, animals, birds, and flowers to life with a craft kit. For example, a bright yellow ducky will be a cute addition to their bedroom wall this spring.
2. Plush Toys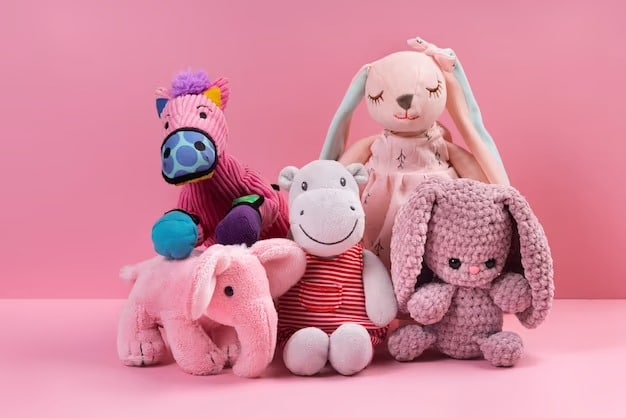 Are you brainstorming Easter basket ideas for your niece? How can you miss a plush toy to add to their basket? Similar to how grown women can never have enough make-up, toddlers can never have enough plush toys. A soft, squishy, cute baby elephant, a rhino, a teddy bear, or a bunny will be your toddler's new best friend this Easter season. Choose their favorite animal from their storybook, or look for a cute, colorful little softie that your niece can hug to sleep. This toy friend will always remind the little munchkin of you, even long after Easter.
3. Color Crayons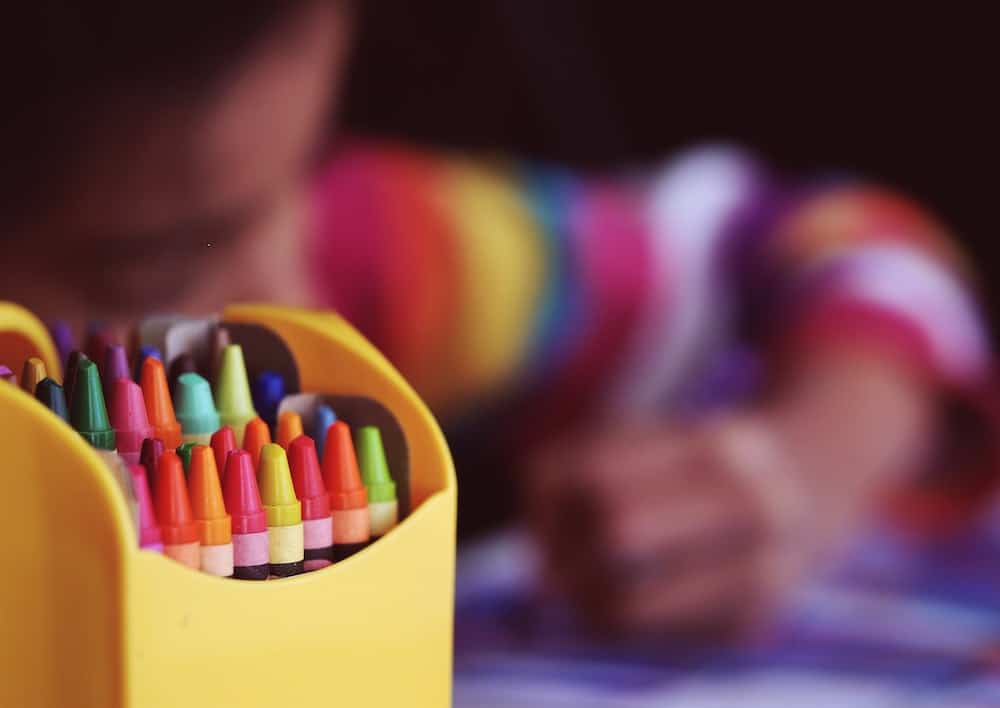 Are you planning to admit your toddler to preschool the next year? Do not forget to include a set of colorful crayons in your toddler's Easter basket. You can also add a copy to help your toddler run their imagination at its best. Help your little kiddo learn more about vibrant colors and encourage them to get their hands dirty! Painting can be great fun and relaxing for children.
4. Wooden Counting Toys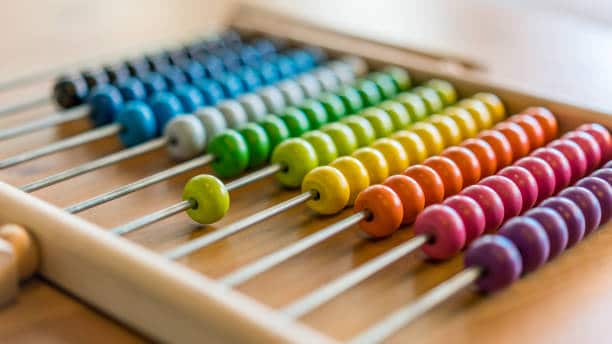 Teach your toddler the art of counting and encourage them to stay ahead with these wooden counting toys. Making Easter basket ideas practical and joyous only gets better with these fun-filled learning toys. Inspire your toddlers to learn more about maths with colorful beads counting. The traditional abacus will never go out of style as it is so much fun to learn maths with these toys.
5. Cartoon T-shirt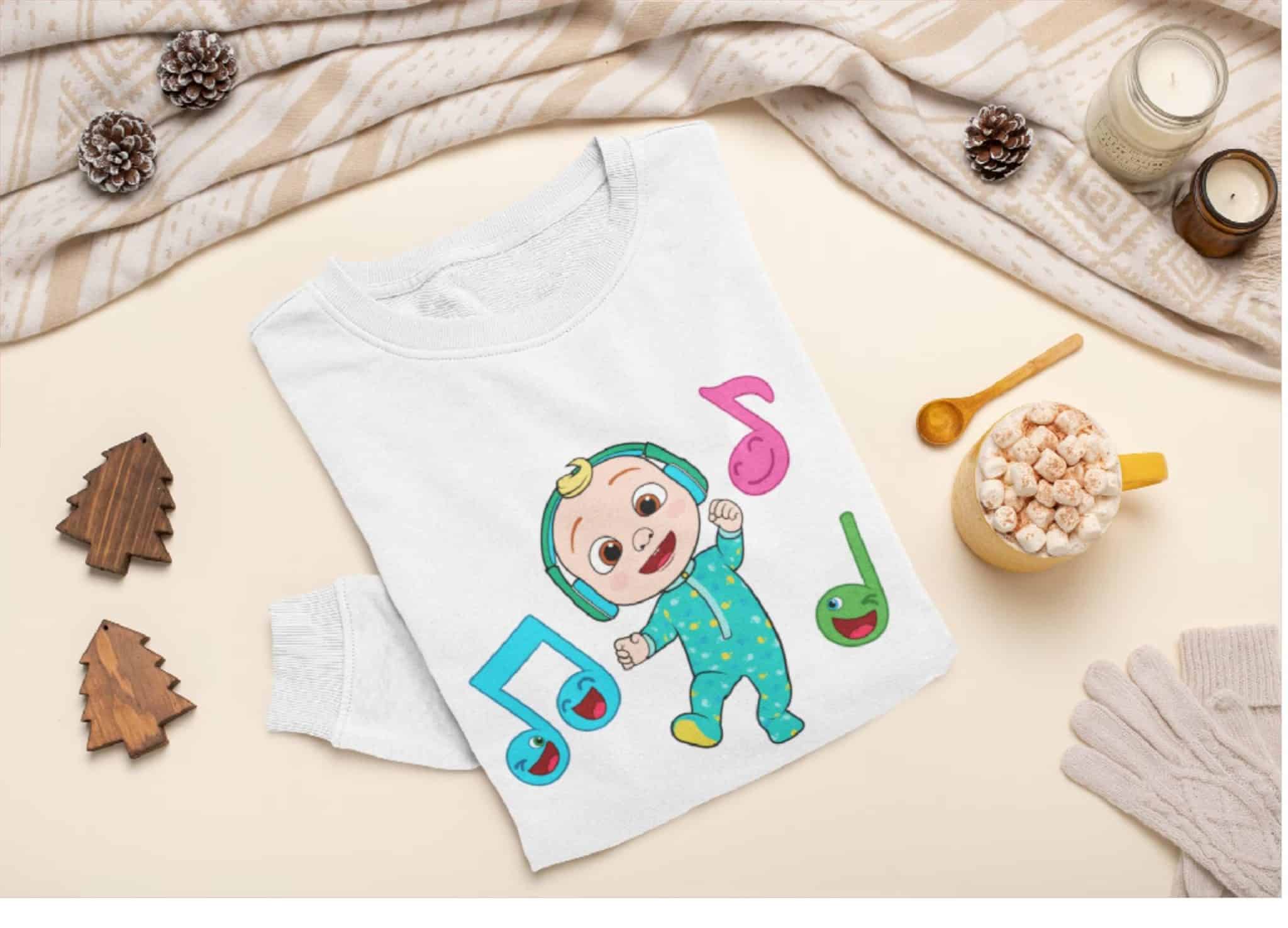 Dress your toddler in a cute outfit inspired by their favorite cartoon character this holiday season. Get a plain, solid-colored t-shirt and print any desired characters like Cocomelon, Tom and Jerry, Poo, Oggy, Mickey Mouse, or Elsa. If they love the magical story of Moana or aspire to save the world like Spiderman, surprise them with the best cartoon t-shirt. This is one of the best Easter basket ideas for the upcoming spring.
6. Musical Eggs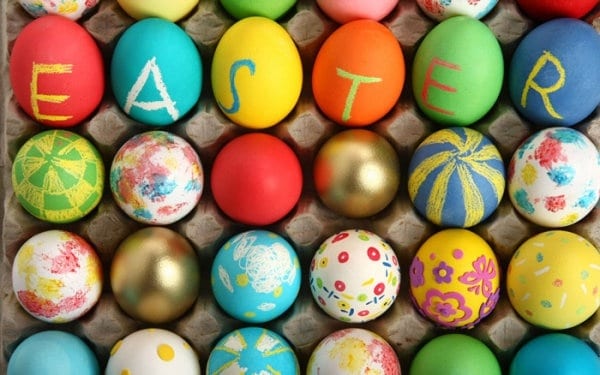 Pick a fun musical Easter egg set as an Easter basket idea for your toddler. Small beechwood eggs are designed for an exceptional, fun-filled audio experience for children. The chirping, rattling, and jingling sounds will make toddlers groove while shaking these musical Easter eggs. These eggs come in different colors and sizes to soothe your little one's ears with the sound of celebration. Golden gifts from the Easter Bunny, indeed!
7. Stacking Dolls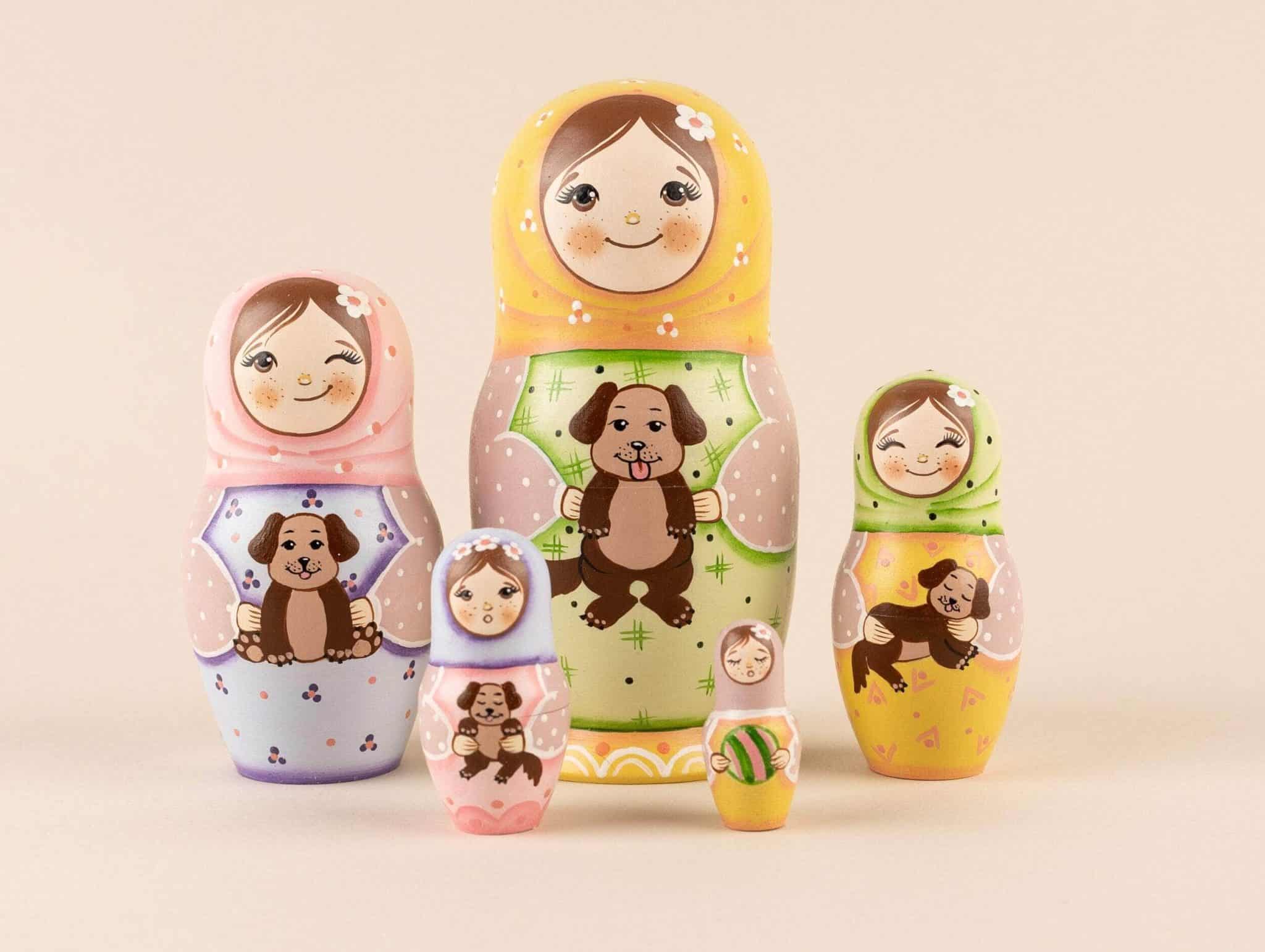 Russian stacking dolls are still favorite for many. Gifting a beautiful set of cute Russian stacking dolls on Easter is always the best idea. The fun part is that your toddler gets surprises one after the other as they keep on opening the heads of the stacking dolls until they reach the tiniest one. The soft, polished wood gives these dolls a cute, wobbly look, and the details are what add to the cuteness!
8. Story Books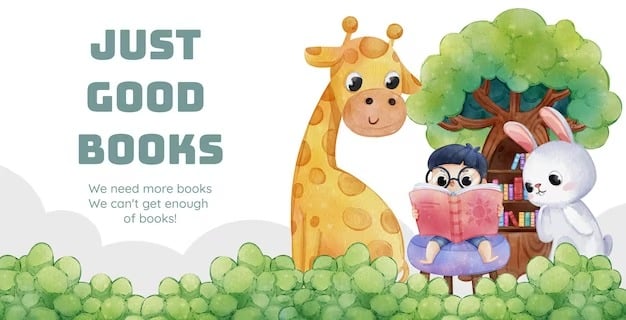 Babies grow the most when they are well-rested and get enough sleep. Help your toddlers glide into their slumber as you read interesting stories from their favorite bedtime books after a long day of fun and celebration. Pick from animal stories, adventures, mystery, and magic to improve their imaginative power. Read about Elsa, Harry Potter, Narnia, or Moana to help your toddler slide into a fun-filled good night's sleep. Include short story books filled with big and colorful pictures as a fun Easter basket idea. Easter bunny stories can be very engaging during these times.
9. Fidget Toys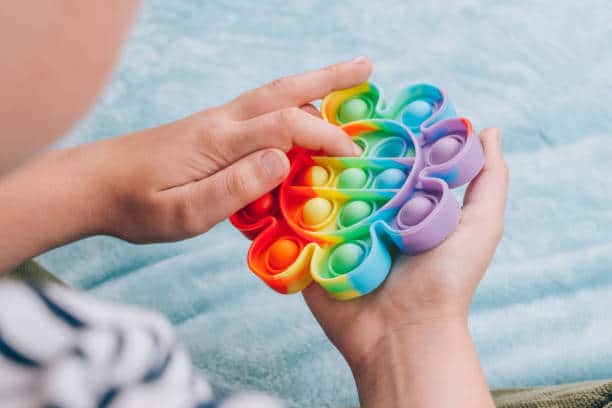 The new pop-up toys are famous among kids these days as they are colorful, easy, and quirky. They are a simple yet constant source of endless fun. If you have seen your toddlers popping bubble wrap, they undoubtedly find the fidget toys super interesting. Parents have the liberty to choose from different shapes. Flowers, fish, veggies, animals, and more are a few great fidget toys to pick from.
10. Coloring Books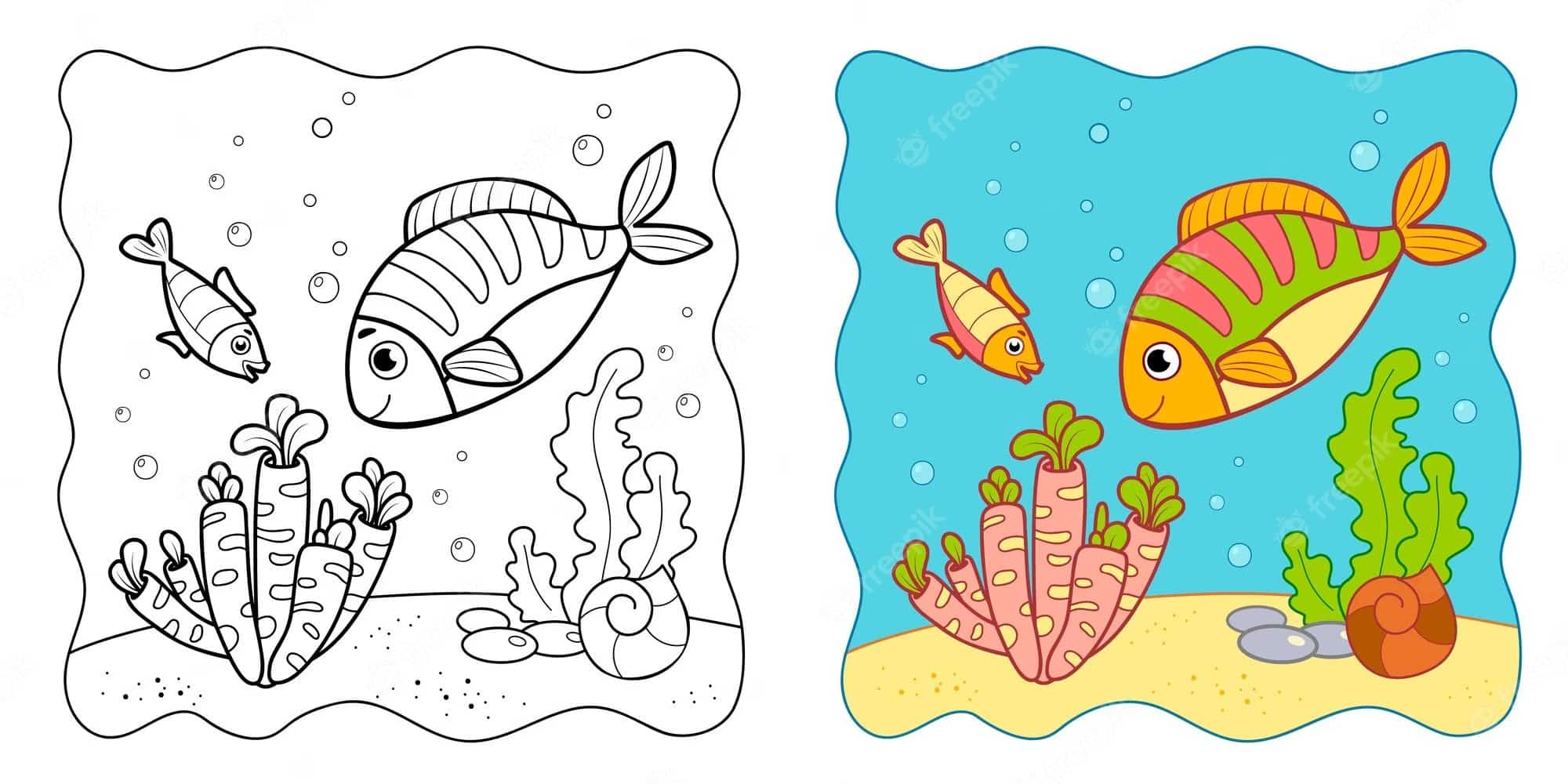 Would you like to get your toddler ready for preschool? If so, a coloring book is an amazing addition to their Easter basket ideas. We expose children to seeing, eating, and smelling something new every day while growing up. Though these activities might feel fun, they can be tiring for your kid at the same time. Coloring books can be a great, relaxing activity for your toddler. Helping them become color-aware, build confidence, and keep them active without pressure. This color book is a perfect present for any toddler from the age of 9 months to 3 years.
11. Bath Toys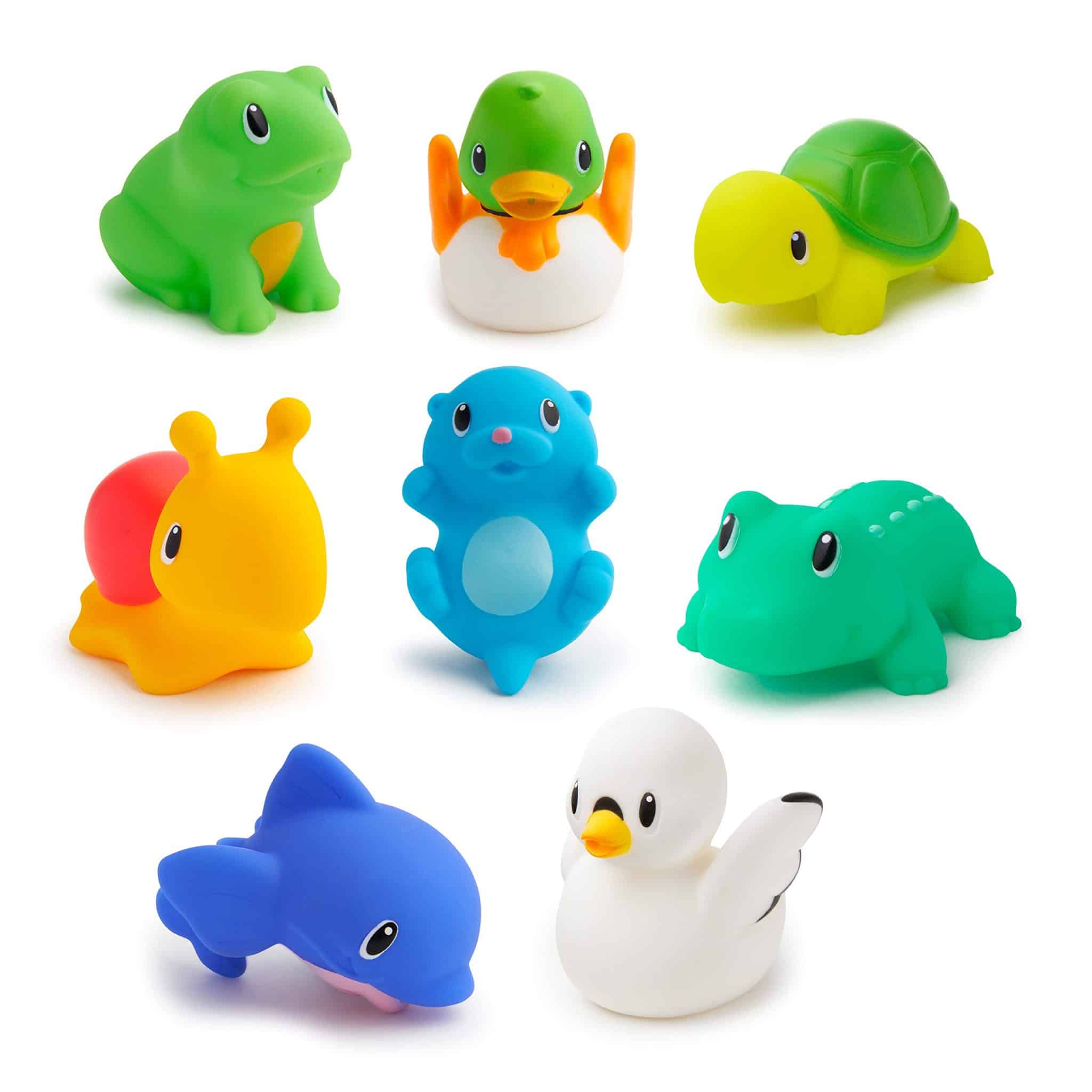 Need more Easter basket ideas for your toddler? Fill up the Easter basket with fun bath toy ideas. These colorful ducks in different characters and sizes will help you make a fun-filled bathtub this spring. Reimagine stories of pirate ducks, princess ducks, police ducks, and baby ducks, and be playful. Engage your little munchkins in a soapy bubble bath with an extra dollop of fun and stories with these bath toys. These bath toys are not limited to ducks; parents can also choose fish, sea horses, starfish, whales, and more.
12. Racing Cars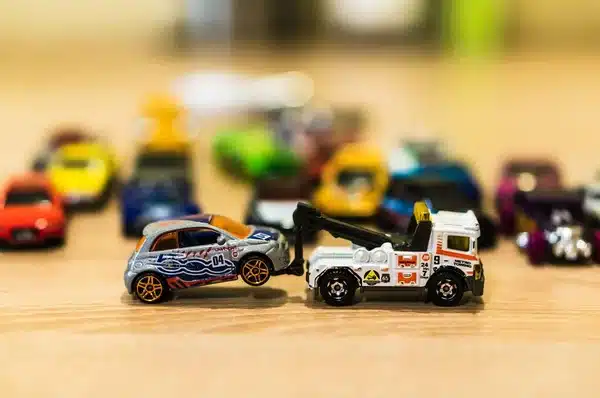 If your three-year-old baby boy loves racing car shows and cartoons or is fascinated by the idea of Hot Wheels, it is a must-have in Easter Basket. Color racing cars are easily available on any online shopping site. Parents can pick up racing car gift sets or single trucks, four-wheelers, bikes, and trains and add them to curate a fun-filled Easter basket idea. This present idea will not limit itself to the celebration days of Easter only. Kids can continue playing with their racing cars long after the celebration treats are over. Surprise your little boy with a racing car on his way to the egg hunt in your backyard, and see him all excited and happy for this fantastic present.
13. Barbie Sets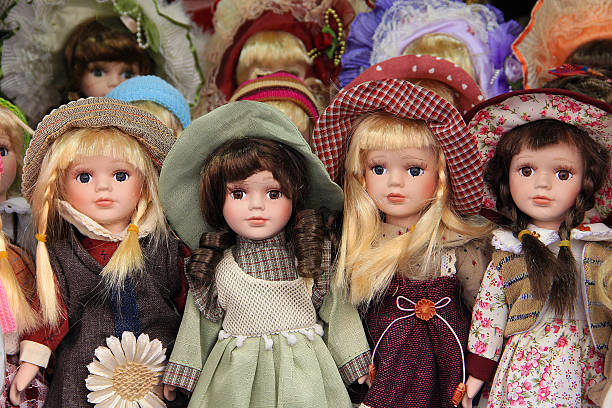 Here is a perfect Easter basket idea for your little princess if she would prefer a doll over a racing car in her basket. A gift set of beautiful Barbie dolls in colorful dresses, elaborate hairstyles, and flowery details will make her more than happy this holiday season. Gift your toddler a themed doll set for Easter if she finds motivation in the achievements of Moana, Elsa, or Mulan. You might be creating a memory she will cherish forever. Or you are presenting her with a lifelong friend she can rely on no matter what! There are countless Barbie sets to choose from.
14. Easter Bunny Toys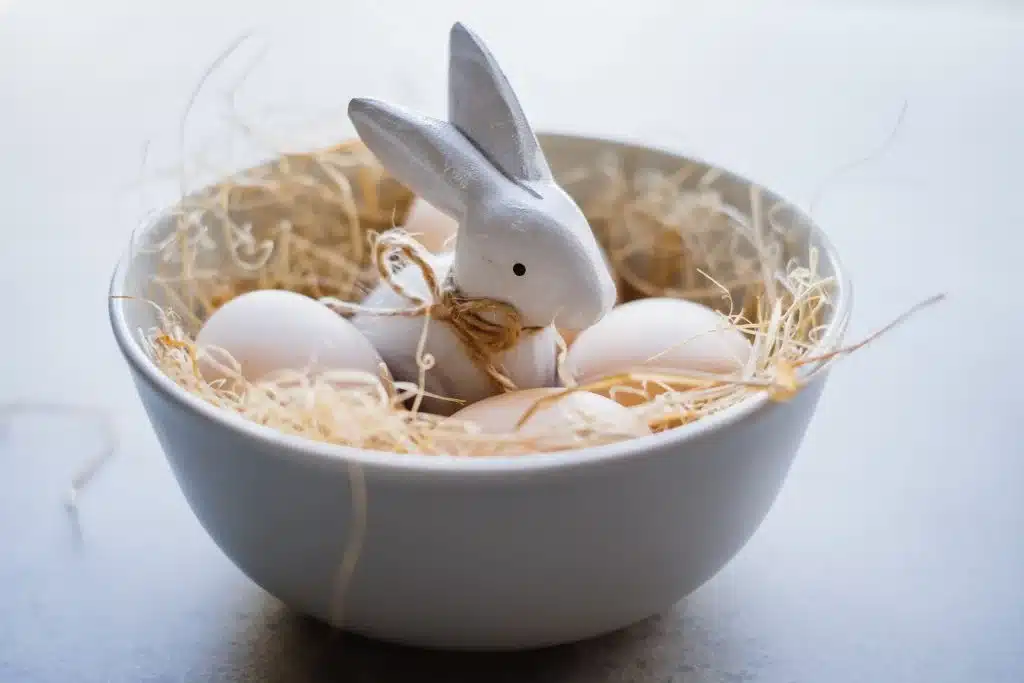 It is Easter! How can we miss adding a small Easter soft toy to your toddler's basket? Pair the previously mentioned wooden musical eggs with small bunny toys. You can pick from a variety of pastel and vibrant colors of bunnies. Or you can always buy raw materials like cotton, velvet fabric, plastic ears, and a nose to curate a soft little bunny for your toddler. This Easter basket idea is a cute present that you can recycle and use for the upcoming years. Whether you have an infant or a preschooler, these small and cute bunnies will add wings to their imagination this Easter season.
15. Hair Accessories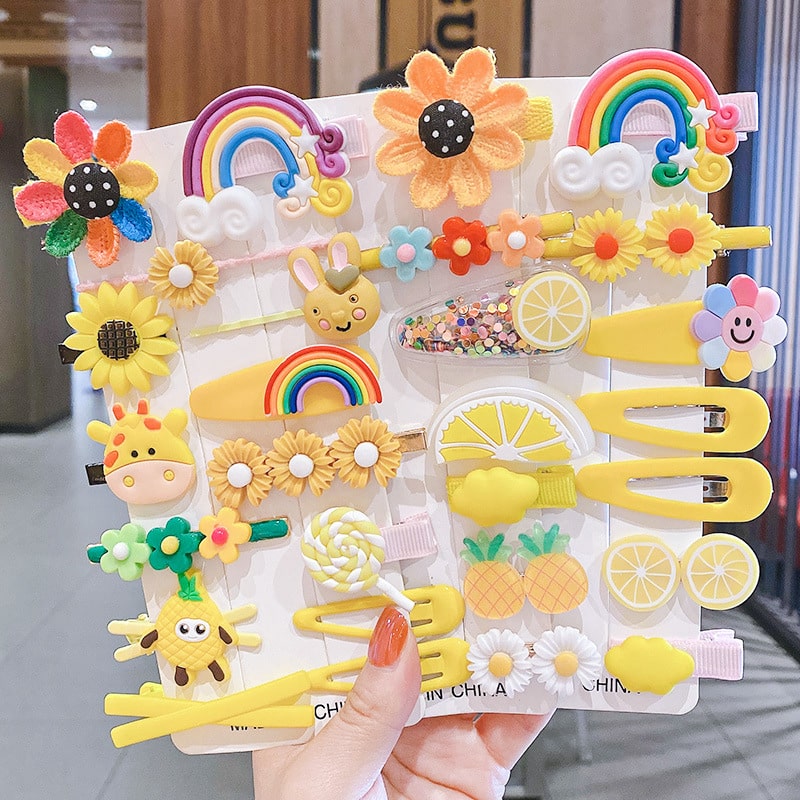 Dress your little toddler in a cute outfit with matching hair accessories. Include these cute flowers, fruits, rainbows, and animal-inspired bright yellow-orange hair clips. Dress your toddler in a bright little frock and put on these clips to make her look like a doll. Of course, the Easter Bunny ensures your cute little kid gets dressed to impress this festive season. Make sure to add these hair clips and bands to her Easter basket this spring.
16. Superhero Lunch Box and Sipper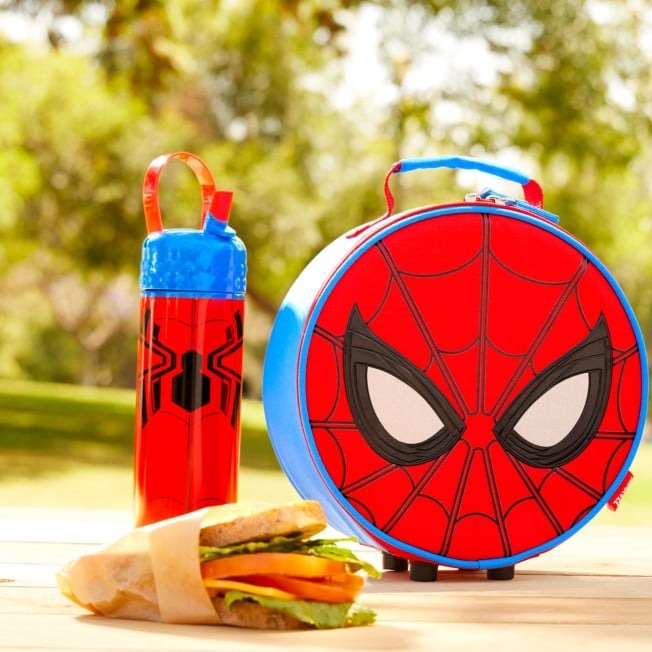 Kids are fascinated by the idea of superheroes and their charismatic actions. We are all well acquainted with the magnetic charm of Peter Parker! If your little kiddo loves superheroes, a themed lunch box and a sipper bottle set are what you should include in the Easter basket ideas. You can search for your toddler's superheroes, cartoons, and movie characters like Iron Man, Superman, Batman, Mulan, or Elsa. This gift will undoubtedly make your toddler happy and give them the courage to aspire to be like their favorite superheroes.
17. Bubble Gun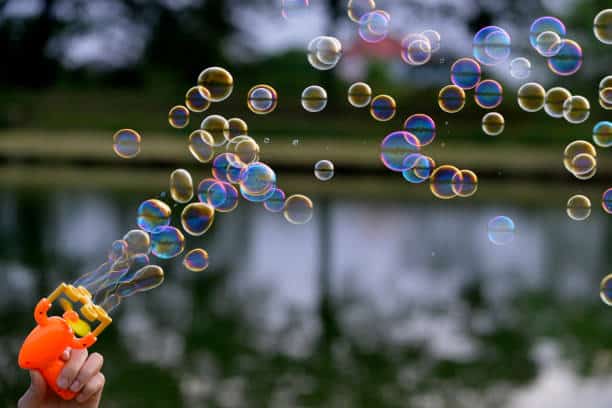 Want to play with your toddler, make bubbles, and enjoy the spring-summer bath in the backyard? Here is a perfect gift idea for your summer plans: A bubble wand or a bubble gun will make your backyard bath time more fun. You can use liquid soap and baby shampoo mix to make bubbles. This idea is a perfect Easter basket addition that will undoubtedly surprise your little munchkin. Make huge bubbles to find hidden rainbows, and have fun!
18. Soaps and Bath Bombs
Talking about bath time fun, we cannot miss the colorful, fragrant, and fizzy bath bombs. Handmade soaps and bath bombs are power-packed with fragrant essential oils and fizzy body cleansers. These are safe for your toddlers and preschoolers' skin and hair. The bubble wand, homemade soaps, and bath toys will make a perfect addition to your Easter basket. Adding food colors like pink, purple, yellow, blue, and orange will make bathing fun for your little one.
Summing It Up
All in all, Easter is a delightful time that kids await every year. Fun games, sweet treats, presents, adventurous outdoor activities, and egg hunts spread the magic of spring in every home. Gifts are an essential part of the celebration for toddlers and preschoolers. Hence, the Easter basket ideas for children should be well thought out.
In this blog, we have carefully designed a list of gift ideas to include in your toddler's Easter basket this coming season. Take a look at this list, and do not forget to comment below your easter basket ideas.
Share with us which Easter basket idea you will pick for your toddler next Easter holiday season.