Are you one of those people who is looking to incorporate some fun yet interesting activities in the life of your toddler? Then, you've come to the right place. It is rightly said that " All work and no play makes Jack a dull boy." Hence it is safe to say that playing and enrolling your toddler in extracurricular activities is as much important as studying any subject.
The overall development of a child is also directed by the activities he or she indulges in. Activities play a vital role in the early stages of your toddler's life as it helps to develop personality by teaching some basic soft skills like patience, perseverance, and many more. If you scroll through the internet, you can find multiple suggestions on activities for toddlers, and that can also be pretty confusing.
So, to make your job easy of finding activities for toddlers, we have curated a list of some of the most amazing and fun-filled handpicked activities for your little ones.
Let's begin.
1. Play with Clay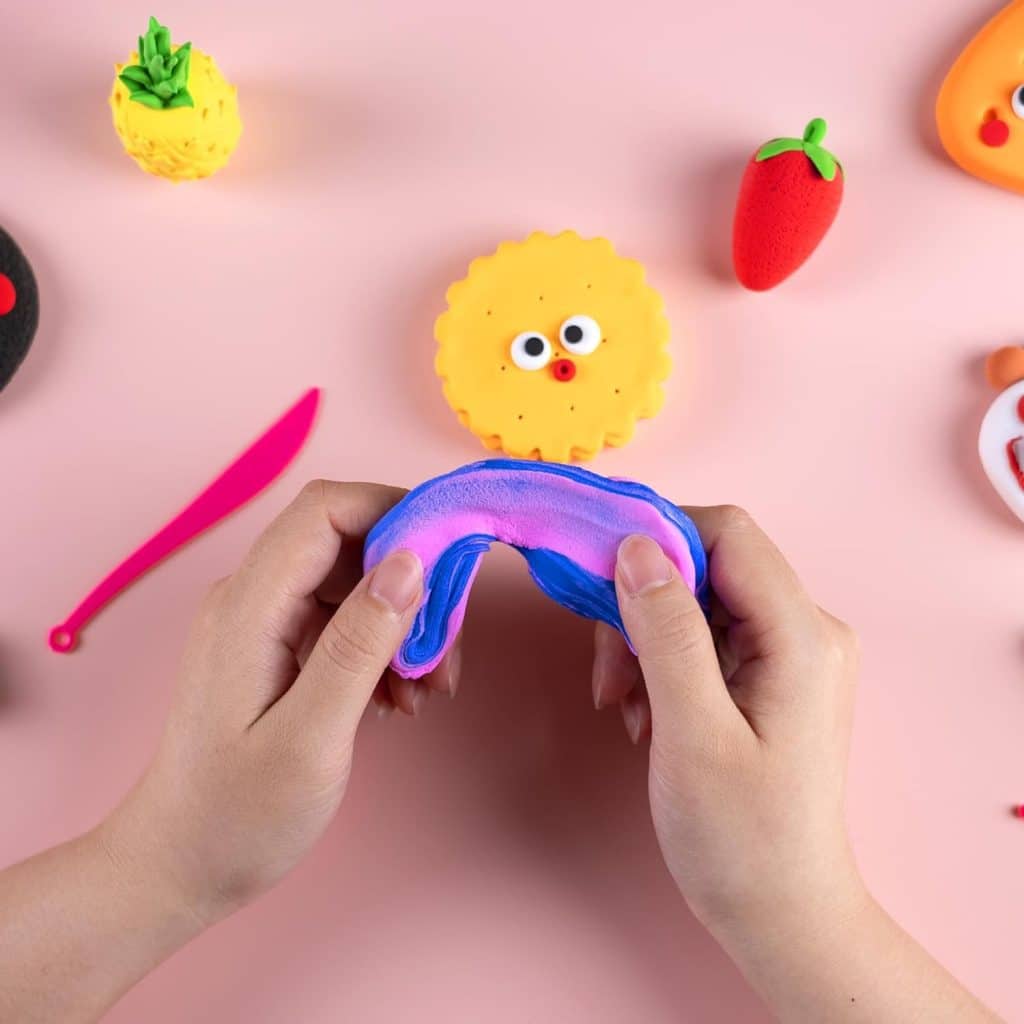 Children love to play with clay, and there is no doubt about that. So, how about turning their love of playing with clay into a learning activity? Yes, you heard us right. Introduce your toddler with clays of different colors to stimulate creativity. You can even help them in making figures, shapes, and creatures to make them learn about the diversity on the planet Earth. Children will actively participate in such activities as the colors, and physical touch of clay brings a joyful ecstasy.
2. DIY Train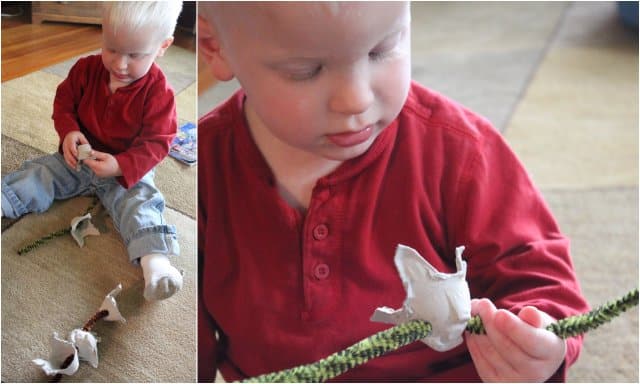 The activities for toddlers should be fun-filled, exciting, and engaging to keep the intrusive minds of your toddlers alive. The next activity suggested is a package of all the things just mentioned. The DIY train using empty egg cartons, cereal boxes, or any empty cans that you were planning to discard. Make the most of these items by bringing them into use for your child's play activities. This is the perfect activity that doesn't demand any investment but still can help to keep your toddler's mind in building something creative.
3. Bubble Wrap Popping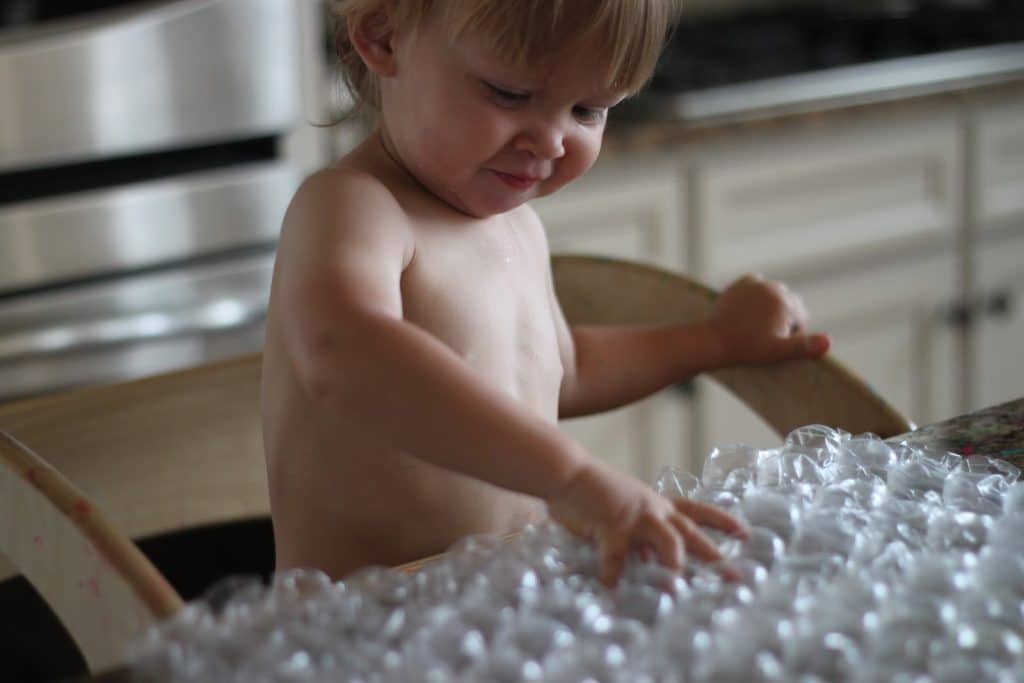 >Bubble wrap popping is not only limited to adults using it as a way to release their stress. It is just one of the amazing activities for toddlers that require no physical exertion and is a perfect thing to do on a lazy Sunday afternoon with your kid. There are high chances of experiencing a lot of laughter and funny moments, so keep yourself prepared for the same. You can spend quality time with your toddler by engaging in this activity, and can successfully create beautiful memories.
4. Let's Make a Fortress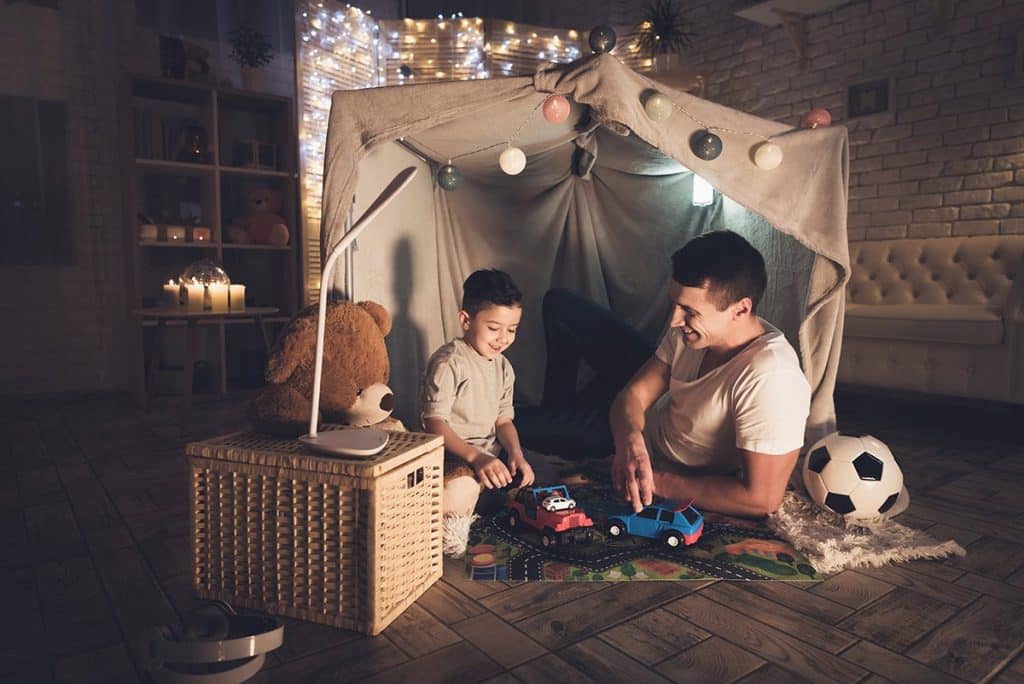 If your child loves fairytales and wants to live in a fortress, then this indoor activity is perfect. Sometimes, activities for toddlers should be designed according to the desires of the kids. Give your toddler a joyful desire to live in a fortress and make him learn how to build shapes using empty cartons and used sheets. You can DIY the fortress by decorating the fortress with fairy lights and putting cozy cushions and soft toys. The fortress will be the favorite spot for your child to listen to bedtime stories while snuggling and relaxing.
5. Alphabet Game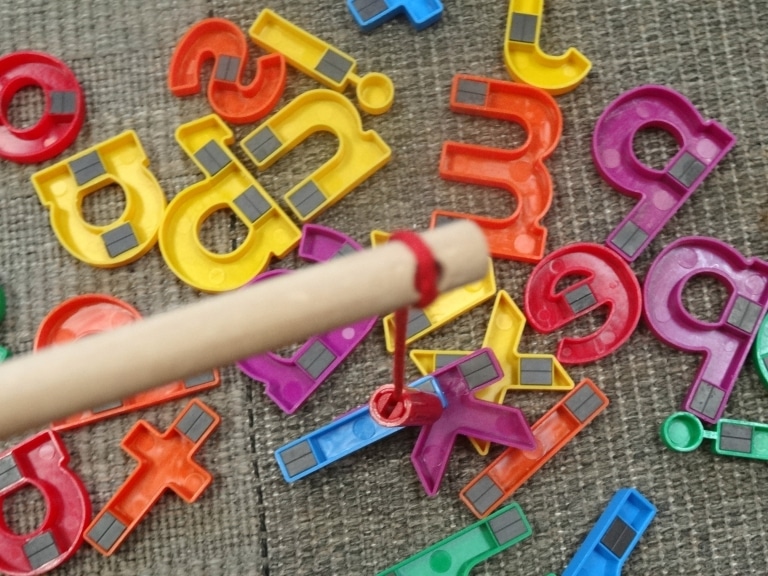 Finding activities for toddlers can be a challenging task. But we have made it simple for you. In this activity, all you have to do is fill a bucket with magnetic alphabets and put some blue coloring in it to make it appear like a pond. And give a mini iron rod to your toddler to do some fishing and name the alphabet one by one. You can ask the child to spell the alphabet or small words like cat or rat while pulling them out. These kinds of activities for toddlers generate learning power while keeping the process of learning enjoyable.
6. Shape Matching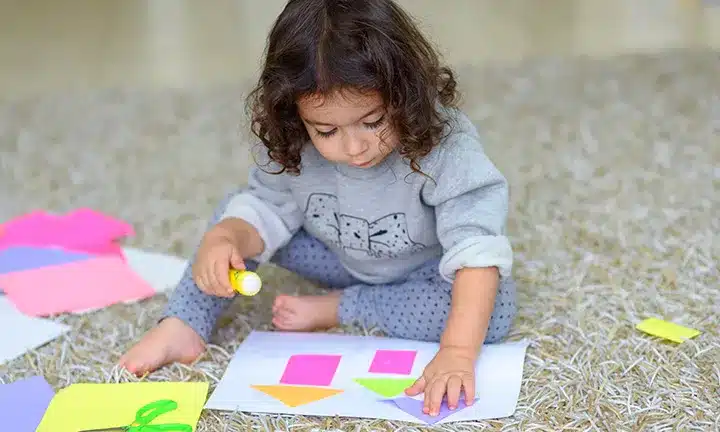 Do you find your child getting fascinated with shapes and figures? Well, we have curated something to ignite the intrusiveness and channel it into building something meaningful. Cut the shapes out of paper of different colors and slit them in half. Then you can ask the child to fit the halves with the respective other half to complete a shape. This way, your toddler will learn different shapes and will be able to differentiate between them without stressing over the learning part too much.
7. The Cup Tower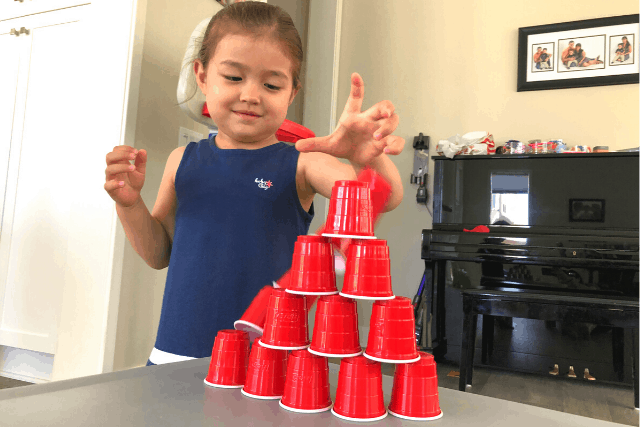 Some activities for toddlers require less effort but can give good results. You can collect cups of different colors and patterns to keep the fun and colorful energy alive in the activity. Then you can ask your toddler to stack those cups in order to form a tower. Encourage the child to go as high as possible to make him learn the importance of hard work to reach the top. You can encourage him to do better every time the cup falls to make him learn not to stop and try again if you fail or fall.
8. Paint the World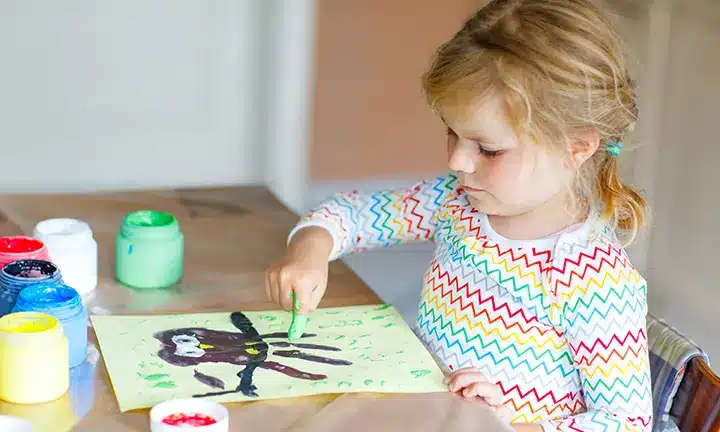 Children see the world with the purest and most unfiltered view. The way a child gets fascinated by the colorful surroundings and how vivid hues help to bring warmth to everything is unmeasurable. The innumerous thoughts weaved inside the head of a toddler can not be matched with anything. You can bring some painting colors and do fun with paint by indulging in hand painting and thumb painting to create beautiful masterpieces. These memories will forever stay in your heart as your toddler will never be this small again.
9. Tracing Objects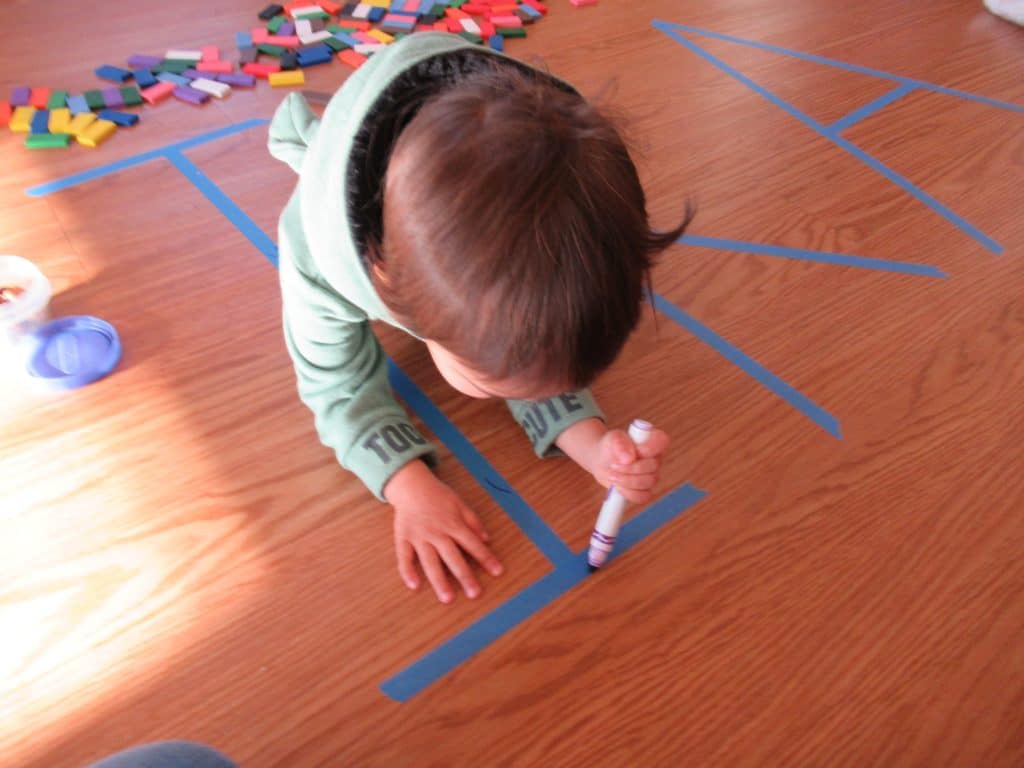 Do not limit the love of your scribbling and line art to walls. Yes, we are aware of the fact that how children make the walls of homes, their canvas, and draw everything using colors and pencils. Restricting your child from doing that will be useless. Instead, use this creativity and ask the child to trace objects on the sheet of paper; that will help him learn the details and make use of the inner creative energy. Also, it will help you to protect the walls of your home from your little Picasso!
10. Craft Butterflies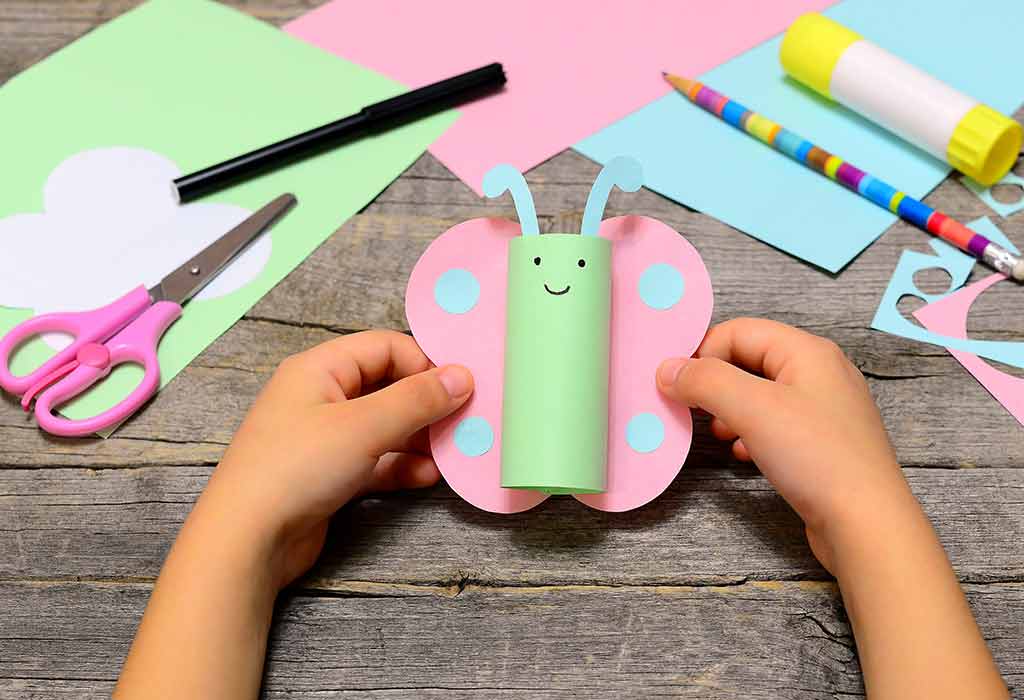 Bring the butterflies into the life of your kids with our suggested activities for toddlers. Do not let those used tissues or toilet rolls go to waste, and teach your toddlers to make easy butterflies with them. You can find many tutorials on the internet on how to make easy butterflies with tissue, and follow the same to teach your little one to create cute creative butterflies. You can use different colors of tissues to make the activity more interactive and keep them on display as your toddler's first creation.
11. Bath in a Pool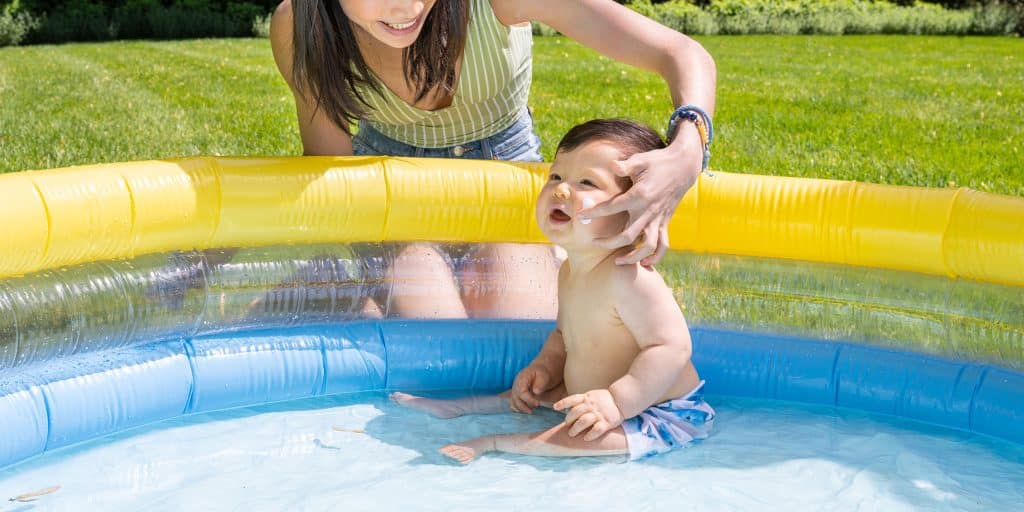 There is nothing more satisfying than soaking yourself in a big pool filled brimming with water on a lazy Sunday afternoon. If you are unwilling to put in any effort but still looking for an engaging activity for your little one, then consider this one. Fill the tub with some waterproof soft toys and bath bombs to create a playful environment. The charm of this activity will be intensified if taking place in the sunlight in an open garden where you can breathe and chill with your toddler.
12. Thumb Painting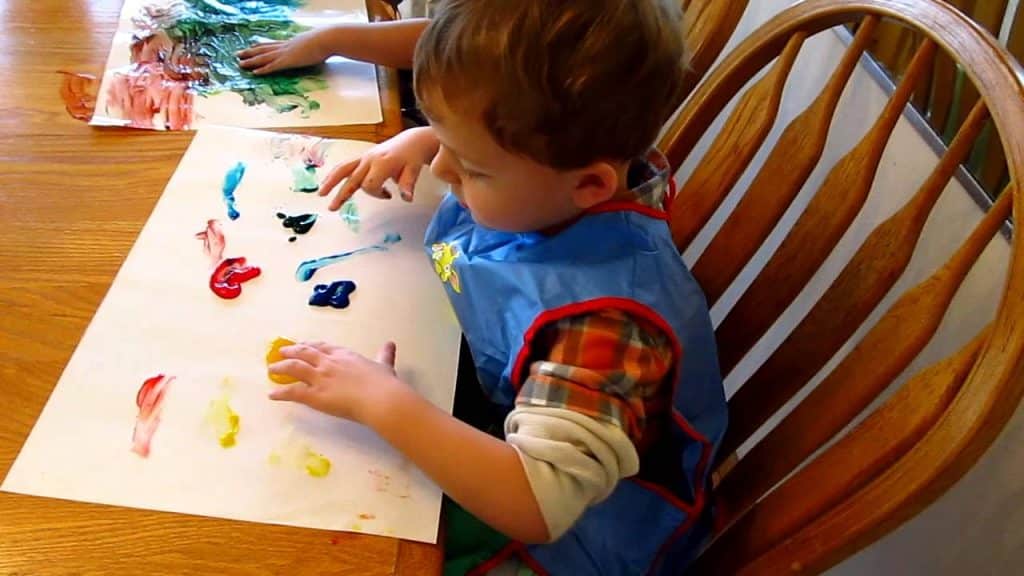 Organize a creative and engaging session for your toddler, as this is one the best activities for toddlers out there. All you have to do is Bring some skin-friendly paint colors and ask the toddler to dip the thumb in the paint and leave the imprint on the piece of paper, forming patterns. Be very vigilant while doing this activity, as make sure the toddler does not put the color in the eyes, nose, mouth, or other sensitive area. With no time, you will be able to teach how to create beautiful art using the thumb painting technique.
13. Make Paper Planes or Boats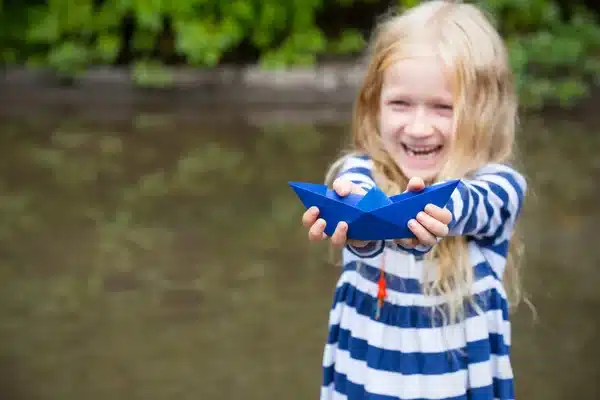 Do you remember your childhood when you used to form basic boats and planes using sheets of paper? Well, don't you want to pass on this legacy? And let your child also live the innocence of childhood you have experienced once. Teach your toddler how to make paper boats and planes using a simple folding method, and enjoy a fun time with your kid. Once he learns this technique, he is ready to boast about his skills in front of his friends. This is again one of the simple and budget-friendly activities for toddlers.
14. Decorate a Cake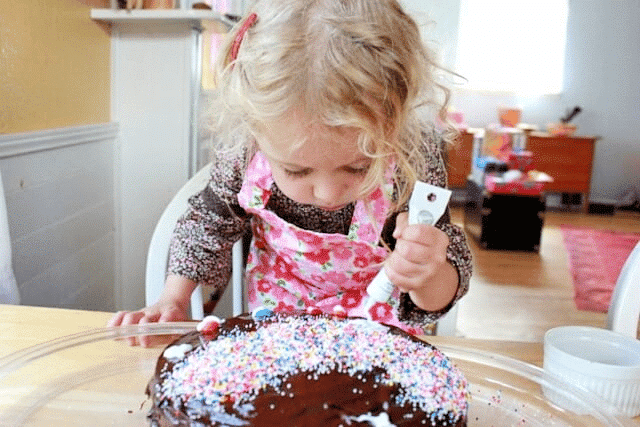 if you think your toddler has a little inclination towards cooking and shows interest in cooking stuff, then this is the perfect activity for your toddler. Enjoy a chill session with your kid by decorating a cake and make your child learn how to finish up things in a beautiful way. You can start off with basic decorating ideas and then move further. Keep it interactive so that your toddler enjoys the process of decorating a cake and gets motivated to do more such activities for toddlers.
15. Paper Plate Bird Craft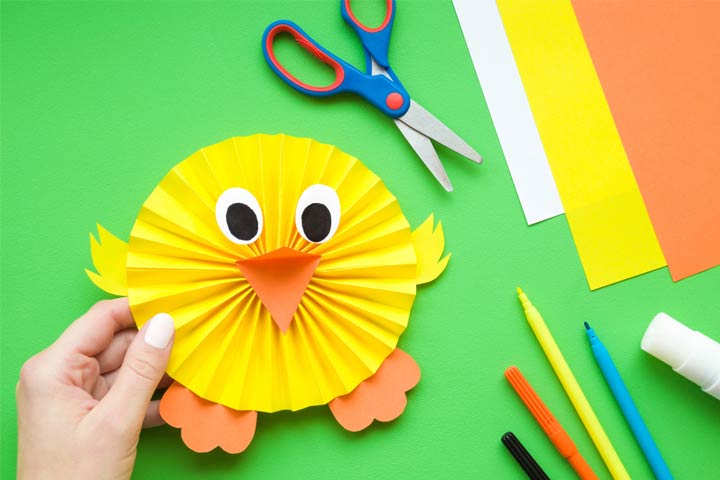 Every child is creative and has the curiosity to learn more. So it is the duty of the elders to trace that talent and channel it into building appraisal-worthy art. Teach your toddler how to make birds using paper plates, as it can be one of the greatest fun activities for toddlers. It can pull out the finest skills in your child and also help him to think creatively. Paper plate bird craft is an easy activity to carry out with your kid to make the most of the growing and crucial years of your toddler.
16. Play with Beads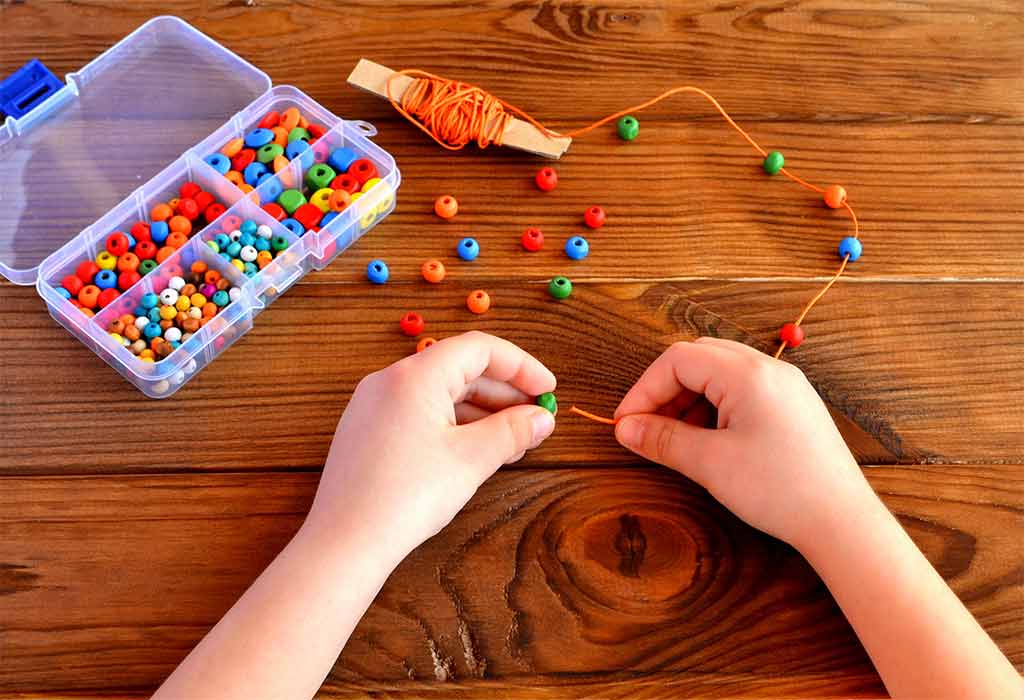 One of the most fascinating and easygoing activities for toddlers is playing with beads. A child can simply put beads in a string or thread and count while doing that. This will solve two purposes; one is to make a child revise numbers and count, another one is to make a beautiful beads necklace. You can simply find many colorful beads online and ask the toddler to put them in a string one by one. This activity will stimulate patience and ignite focus inside a child.
17. Storytime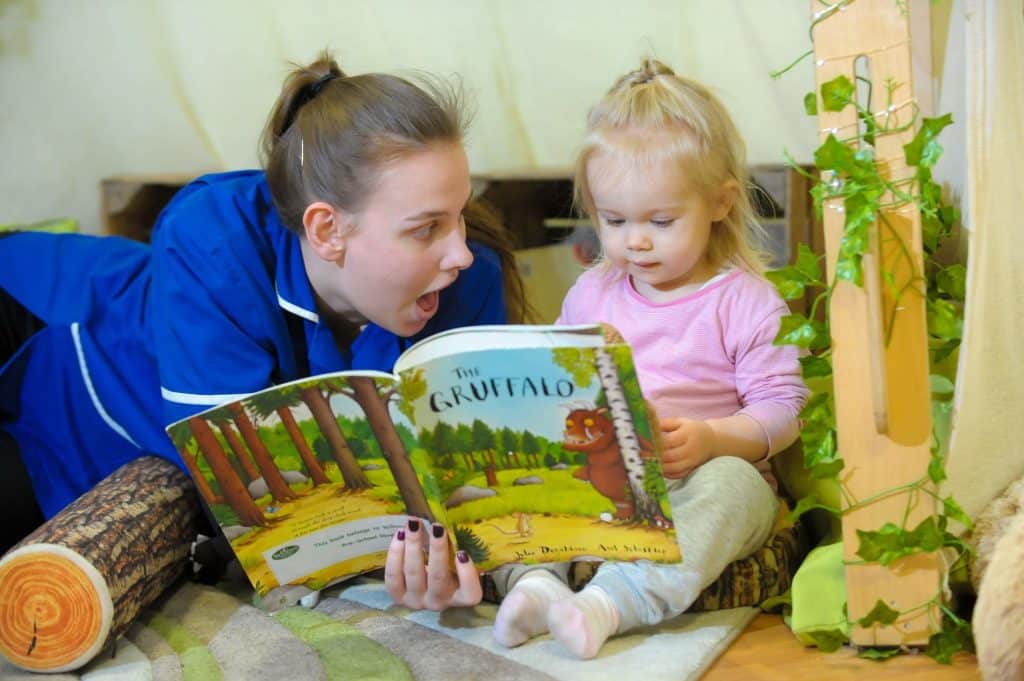 A classic way of making your toddler time productive that has been followed from ancient times is a simple story-telling session. You can narrate a bedtime story for an afternoon nap. Find good storybooks online to feed the minds of your child with new morals and experiences. The fictional characters in the stories are perfect for teaching life lessons like friendship, honesty, hard work, and loyalty. Storytelling is one of the most essential activities for toddlers that help in the mental development of a child.
18. Paint the Pebbles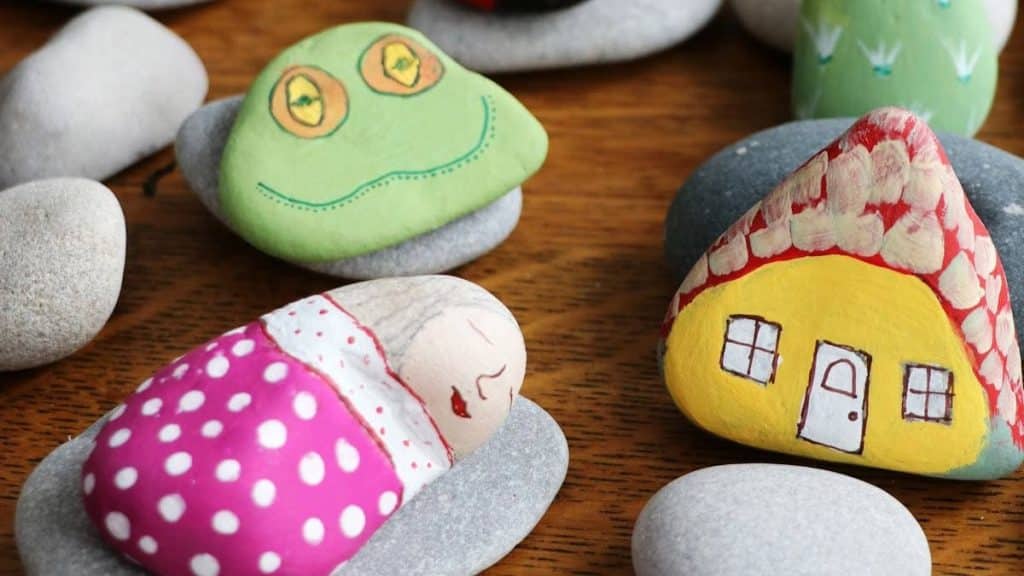 It may interest you to know that useless stones or pebbles are not so useless anymore. Pick up the pebbles with flat surfaces and ask your child to draw figures or paint a favorite cartoon character. This can turn out to be an interesting activity for toddlers. Motivate them to use beautiful colors to keep the activity interesting. You can even give them a printout of any figure for reference. Make sure you choose flat, surfaced pebbles and wash them before handing them to the kids.
19. Make Bubble Tea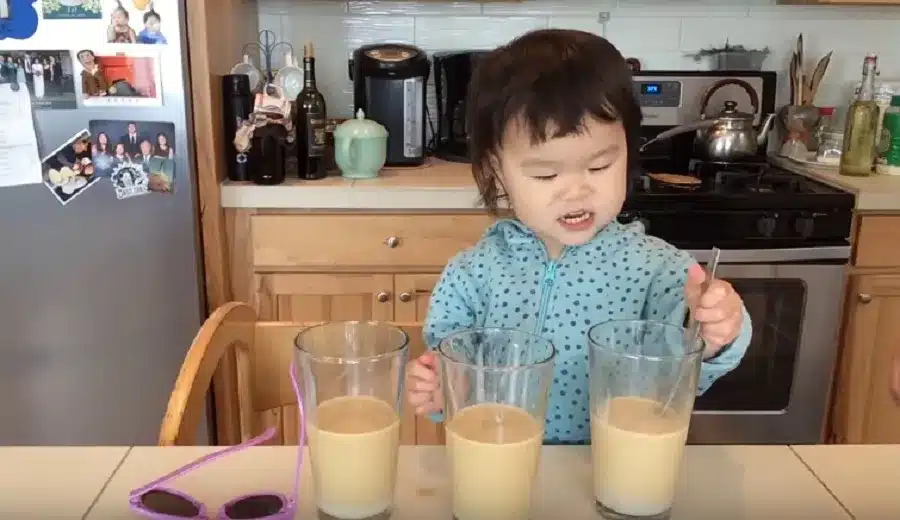 The love for preparing delicious and stunning delicacies is endless. And if your child also shows up interest in the same, then do not hesitate to teach your child how to prepare a fun and interesting bubble tea. The recipe is easy and can be made with your toddler seamlessly. You can even use safe food colorings to add attractive elements to the bubble tea. We promise your child will love you for introducing this wonderful activity for toddlers.
20. Pretend Play

When it comes to playing with toddlers, you need to be creative, thoughtful and come up with good deal breakers that can solve multiple purposes. Children are like potter's clay; they are molded in any shape, figure, or personality you want them to take. In order to conduct pretend play with kids, you need to choose the popular and most famous characters among children that a child can easily imitate. This is the perfect way to teach them various aspects of human beings and the qualities that make individuals different from each other.
21. Sink or Swim Experiment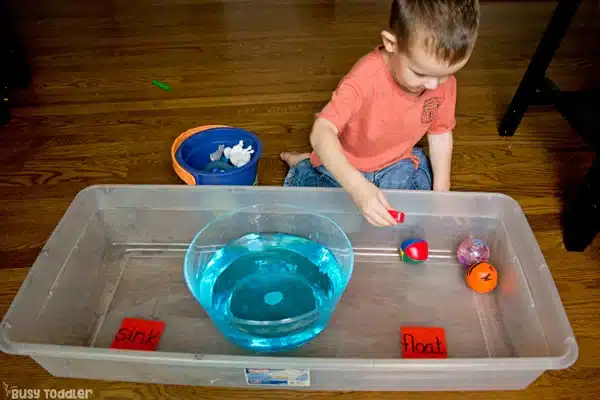 Are you looking for some activities for toddlers that could teach them the basic role of since in the life of human beings? Well, one of the essential science concepts that could help the child to learn about the things that could drown or float when thrown in water can be taught by this activity. Fill a bucket with water and collect all the things that vary in size, shape, and texture. You can ask your kid to throw the entity one by one and make him understand what are the things that are capable of floating and which things can drown.
22. Tracing Objects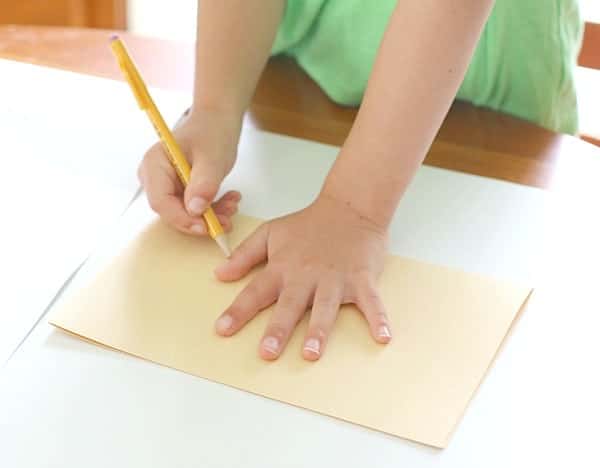 Children love to imitate their elders. Whatever you will do, a child will blindly follow, like a monkey who follows the actions of others. So, what you can do is take some objects and trace them on paper with the help of a pencil. This is one of the amazing activities for toddlers that require minimal effort but help to learn many essential benefits such as patience, paying attention to details, and many more. You can help the child in the initial few traces of simple objects like bangles. Once your kid learns to do the tracing properly, he will be ready to make shapes and lines without the help of tracing the objects.
23. T-shirt Painting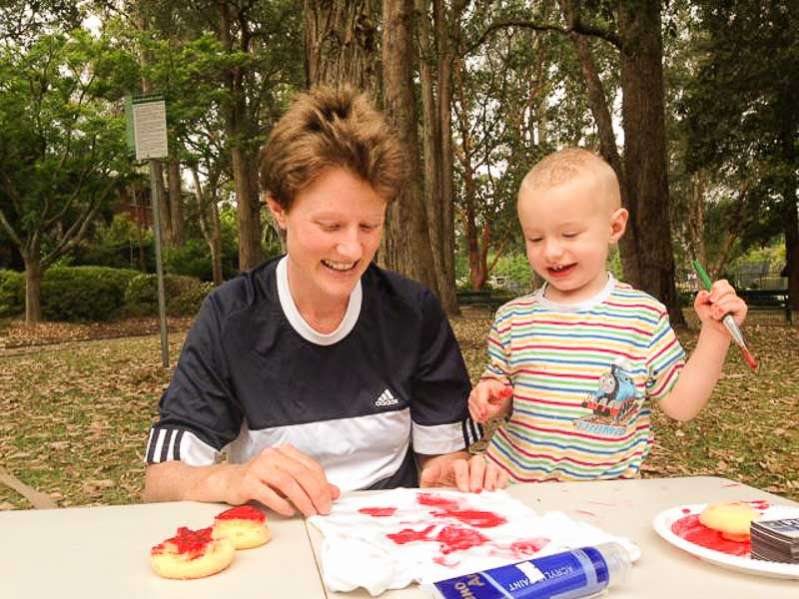 If your child loves the colors and talks about painting everything in sight, this activity may help. Get yourself enrolled in one of the craziest and coolest activities of toddlers, like t-shirt painting. Grab a plain white t-shirt and ask your kid to dip the hands in different colors and place them on a t-shirt for a remarkable impression. Your child will be filled with amazement and ask you to do this again and again. You can keep that T-shirt as a joyful memory once lived in the early stages of your child's life.
24. Water Xylophone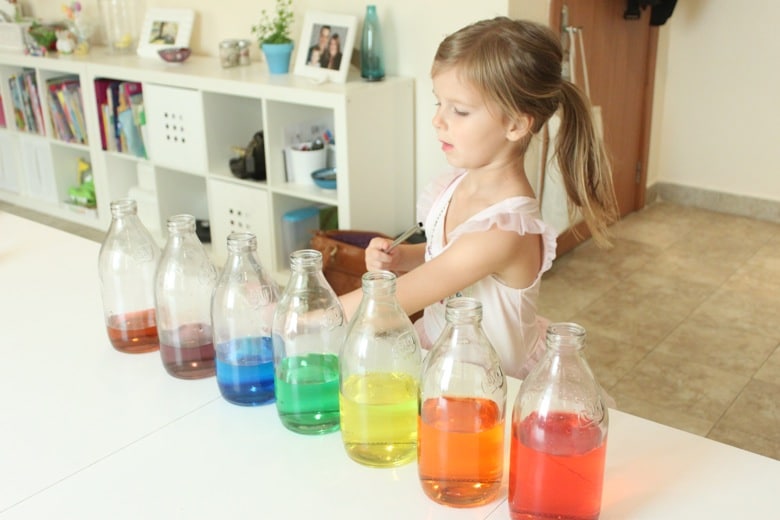 Do you want your child to develop an interest in music? Start with the basics. Fill a few glasses with water at different heights and then lines them in an increasing or decreasing order. And let your toddler create his own tune with the help of a wooden spoon. But be careful; you need to do supervision throughout the activity as the child may spill the water everywhere. Let your child become a rockstar and create sweet melodies to impress anyone in the first meeting.
25. Bake Some Cookies Together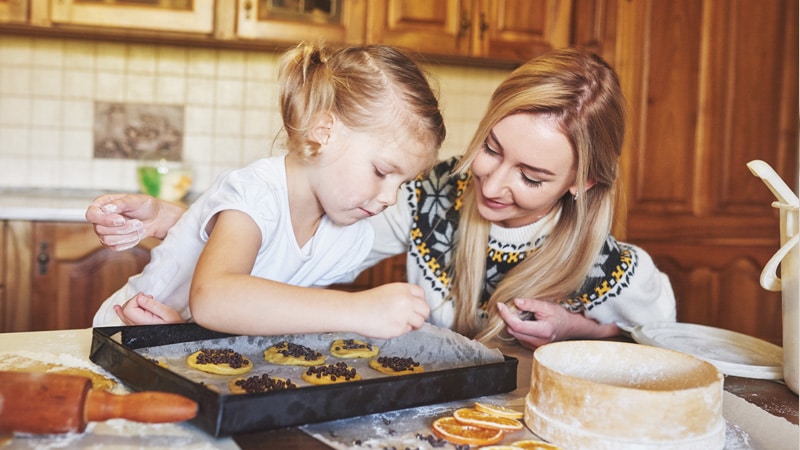 Let your child embrace the passion for cooking and baking from the initial stages of life. A child can do anything if the ignited passion is identified and supported in childhood itself. You can introduce your kid to the basics of cooking, about how to roll dough or cut the perfect cookie shape with the help of a cutter, or decorate them with icing, chocolate, and sprinklers. This way, your child will learn some new skills and also enjoy the process of learning something completely new as well.
26. Word Guess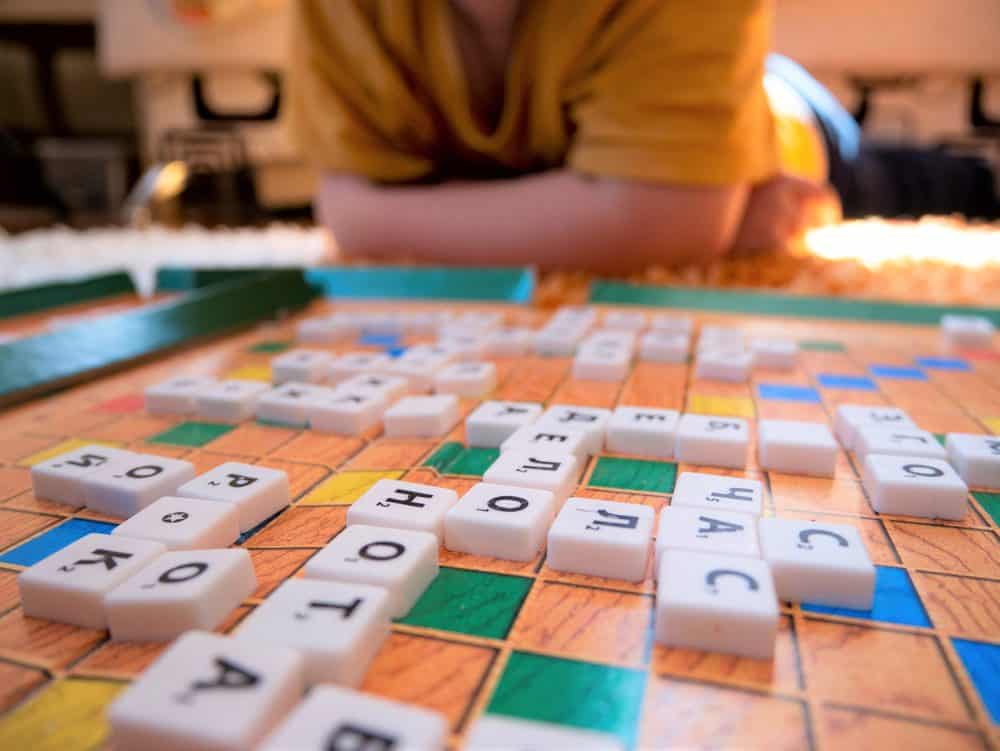 If your child loves to guess the themes, names of commodities, and probably everything around, then this is one of the best activities for toddlers. Do some actions or give your kid some hints that resemble the features of that particular thing to help him guess that thing easily. You can make flashcards or enact a little play to keep the fun element in the game alive. Focus on introducing a wide variety of words in front of the child to build familiarity with multiple things present in the surroundings.
27. Bath with Pet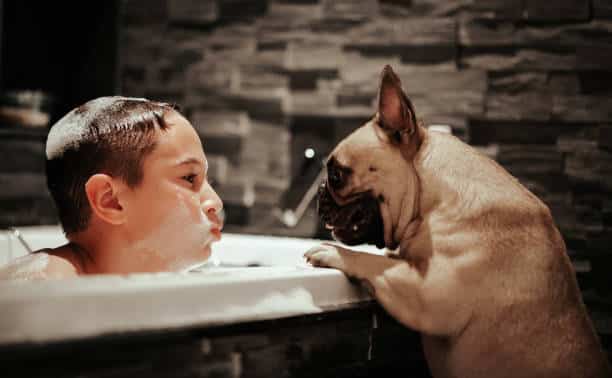 Do you own a pet like a dog or cat? Well, that is awesome. Your child can learn most of the basic human responsibilities like caring, loving, and giving when a pet is present in the house. Organize a fun shower day in the backyard or on the terrace of your house with your pet and your child to have fun and make him learn about how to wash a pet. You can click some photos as well to keep those memories forever. The rush of joy and smile on the face of your child is worth all your efforts.
28. Sort the Colors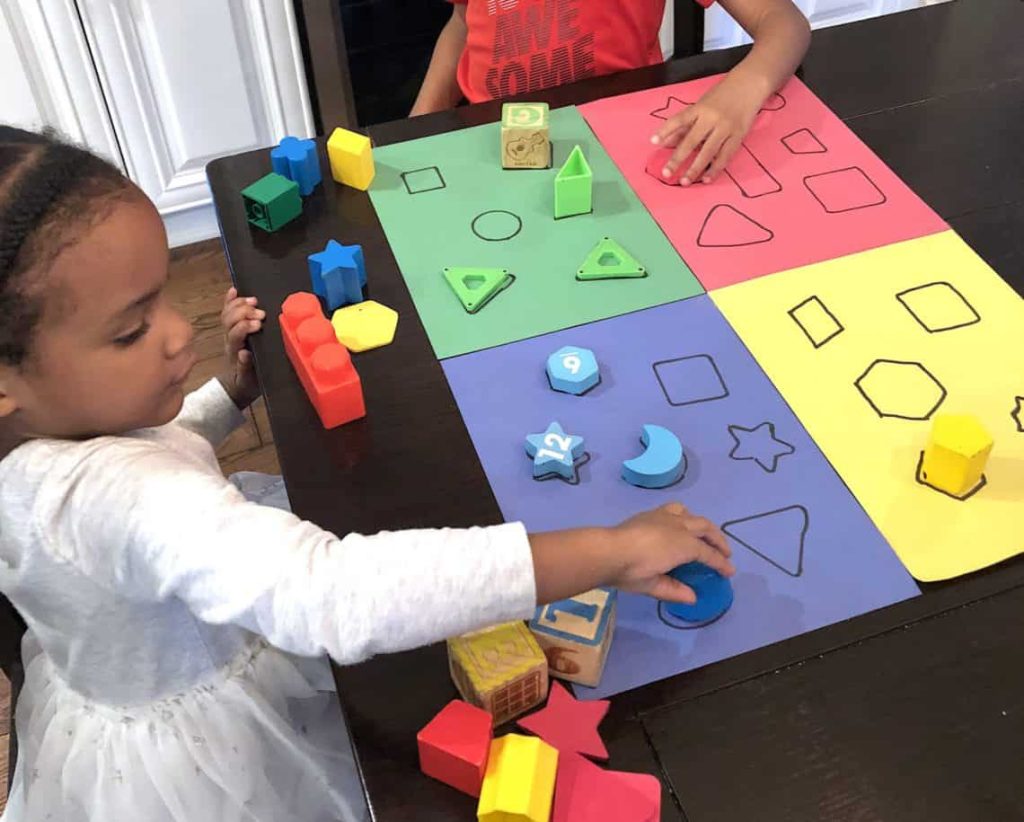 Fill a jar with things of different colors. Then ask your child to pick those things one by one and stack them in lines based on the differences in colors. You can choose toys, cards, little things like buttons, and many more to make the activity interesting. The coolest part about conducting this activity is you do not have to involve yourself in it, and your little one will put effort into solving the task out of curiosity or interest.
29. Tea Time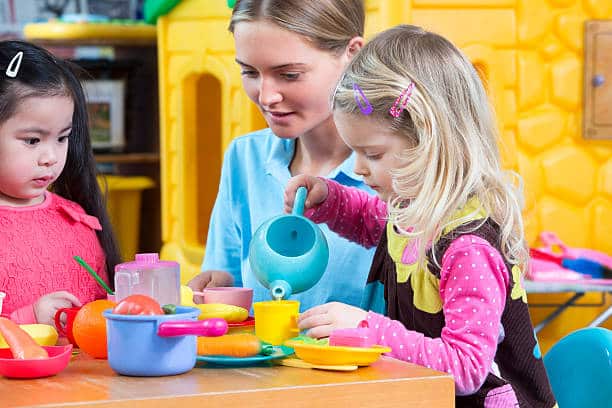 Prepare some tea for yourself and milk for your little one. Have a quick talkative session with your child and talk about the interest, friendships, school time stories, and basically, everything you think you need to know about your child can be discussed in this tea time. You could also make him learn about new poems, different body parts, and their functions in between your talk with a lot of laughter. Within no time, you both will be able to create a bond where the child feels safe to open up about everything.
30. Fun with Crayons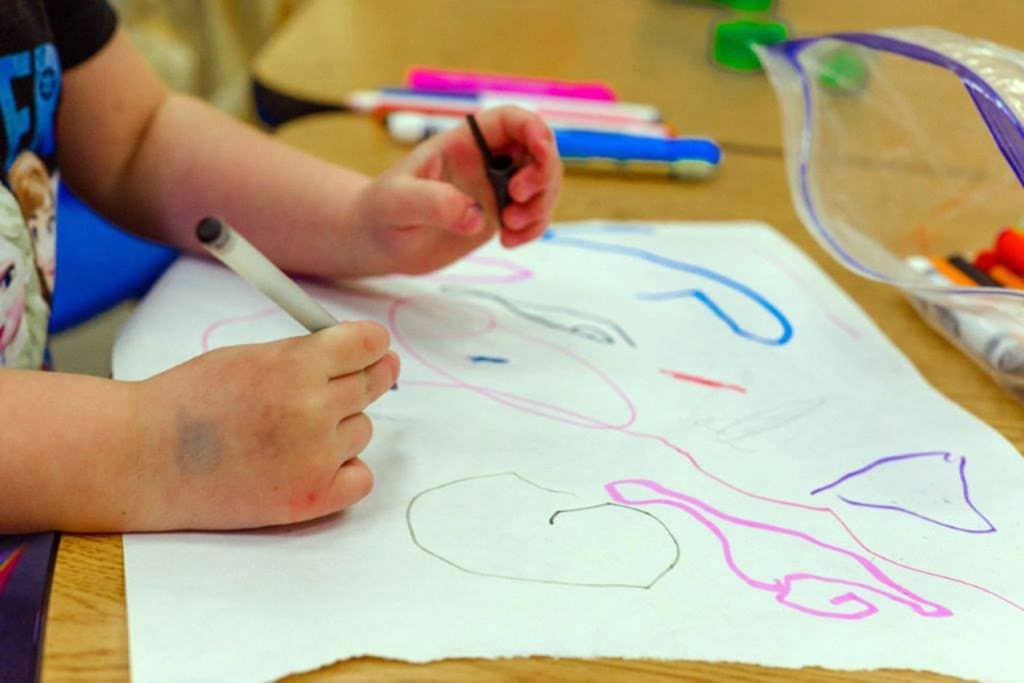 Let the inner Picasso of your child do the job. Hand over some crayons to your child and a sheet on which beautiful images can be drawn, alphabets and numbers can be written, or possibly anything a child wants to create with the help of those crayons. Make the most of it by asking your kid to write some numerals and alphabets so that this can be one of those activities for toddlers that is productive and enjoyable. Your child will thank you later for letting the artist in your child explore and create unique images.
The Bottom Line
In the end, we would like to say that it is the job of the parents to unfold the infinite potential of a child if you are a parent as well and are confused about the type of activities that should be conducted in order to stimulate the skeptical mind of your little one.
In this comprehensive list of 30 activities for toddlers, you can find the most amazing and productive. You can introduce activities in front of your child to make him learn new skills. From indoor to outdoor, budget-friendly to fun activities, we have kept everyone's needs in mind while curating this extensive list of activities for toddlers.
Comment below and let us know which activity you will carry out with your little one!