Partying is always fun, especially when you are with your girl gangs. What add to the charm of partying is the game that enhances the excitement and fun of birthday parties.
There are different ways to make your birthday party memorable, but sometimes, our minds may get clogged with many ideas. But we want your birthday party to be the best, so we have sorted things out for you.
This blog will take you through some of the amazing girl's birthday party ideas. Kids, as well as adults, can enjoy these party games.
So, if you have an upcoming birthday party, these 40 activities for girls; birthday party will make it a hit.
Amazing Girl's Birthday Party Ideas to Make it a Hit
1. Welcome Them Like a Princess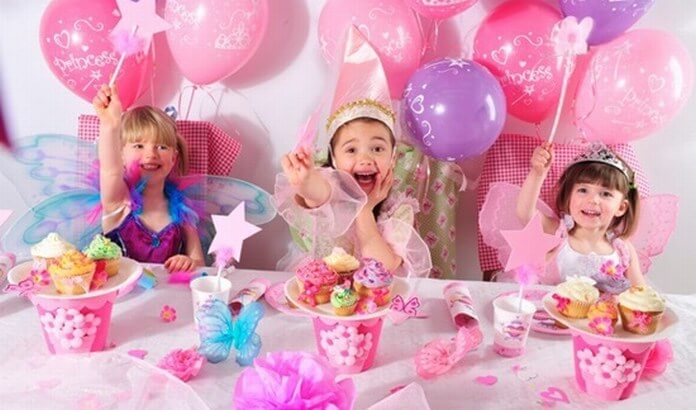 Every girl wants to be a princess, and birthday parties are the best time to make them feel like one. Apart from creating beautiful birthday decor, you can also plan a princess parade, where every girl can wear a tiara or dress up like a princess and walks on the red carpet. It's a perfect way to make the ladies feel like a queen. You can also choose a color theme to make your birthday party more exciting.
2. Color It Up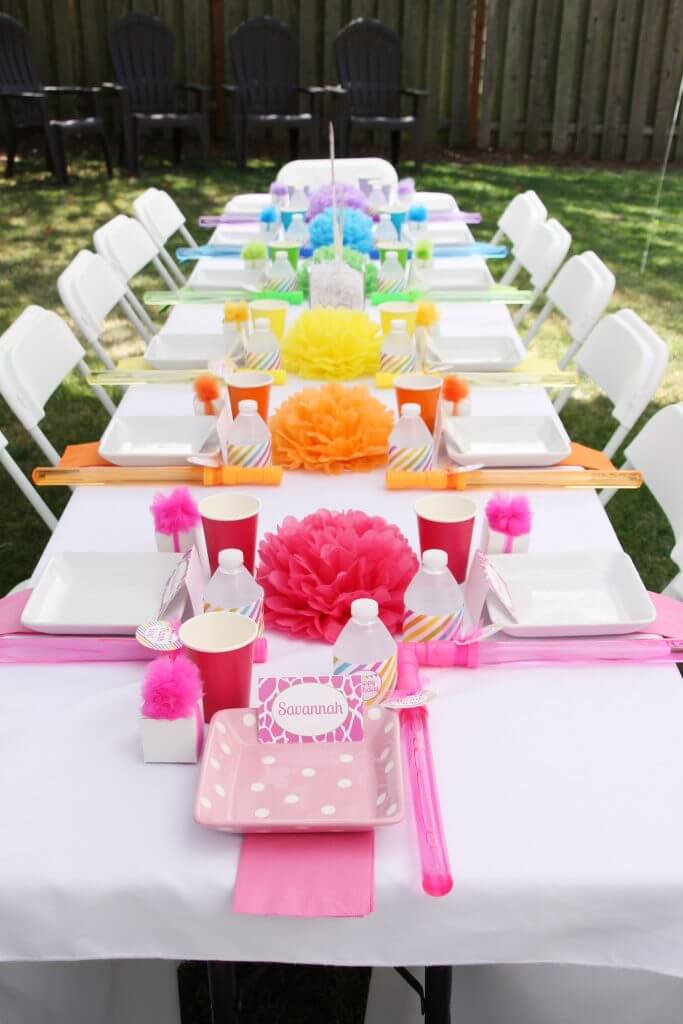 Why not add some fun colors to your little girl's birthday party? Ditch the same old cake-cutting ceremony, and add some fun-filled activity to the party. You can set up a table and add coloring accessories like aprons, color pallets, Essel, and colors. You can add watercolors or acrylic colors. This is one of the best and most engaging girls' birthday party ideas.
3. The Pajama Party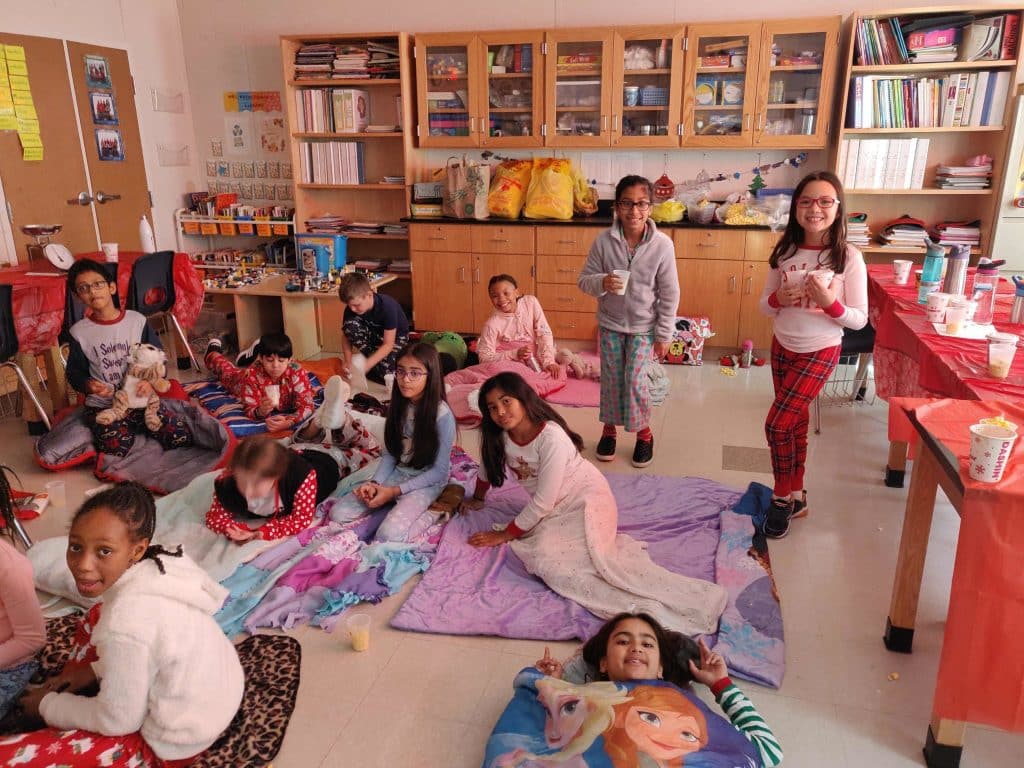 If you want to keep the birthday casual, switch to the pajama party theme. Let the girls dress up in the attire they are most comfortable in, add some finger food, and you can also put on a projector where they can watch their favorite film.
4. The Pottery Session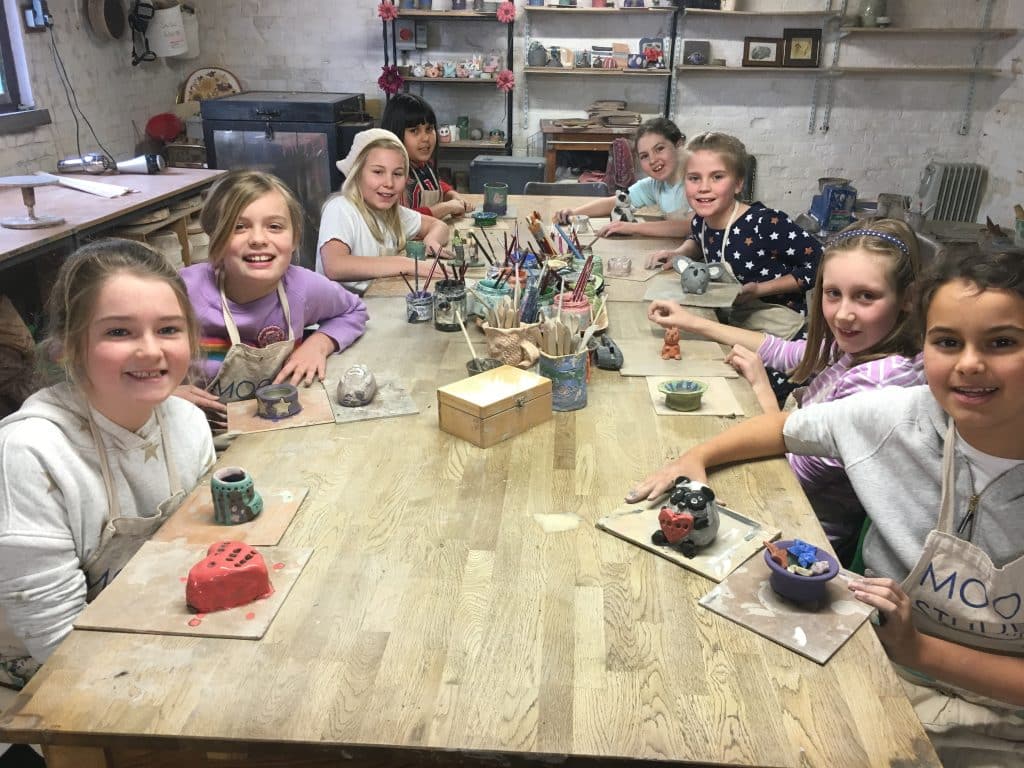 Now this is a great girls' birthday party idea. Whether you are planning a party for yourself or your little princess, adding some fun activities where they can be involved and prepare something innovative will always make the birthday party a super hit. You can invite the vendor who can take a pottery-making session, or else you can book a place where you can go out and enjoy the pottery-making. It will certainly make your birthday party a memorable one.
5. A DIY Station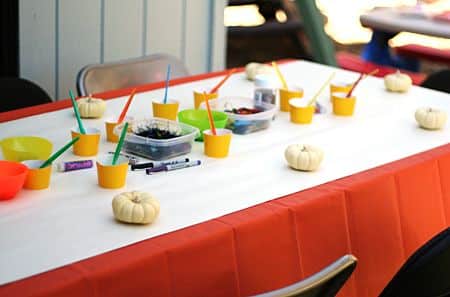 DIYs are a hit, big or small; people of all ages love the idea of DIYs. You too can add this activity to the birthday party. The best part is that DIY kits are easily available online. You can buy the DIY nail art kit, DIY necklace ki,t or T-shirt painting kit. For adults, you have the option of a DIY Tie-dye kit. Many other options are available in the market; you can pick the one and make your birthday memorable.
6. Donut Decoration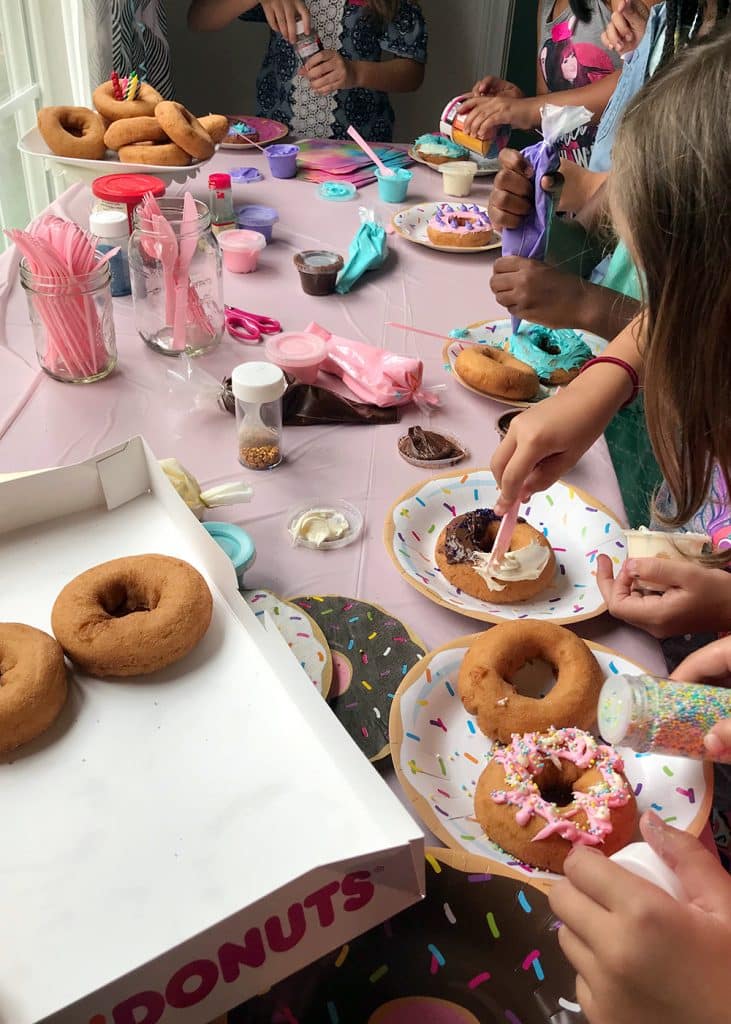 Who doesn't love donuts, and what better than to have fun by decorating it with your favorite add-ons? Sprinklers, stars, and more, there are multiple ways to make your donut look the best. You can also take this activity level up by baking the donut yourself. You choose the decoration per your birthday party's theme and let the girls have fun while they decorate their favorite donuts.
7. Photobooths and Props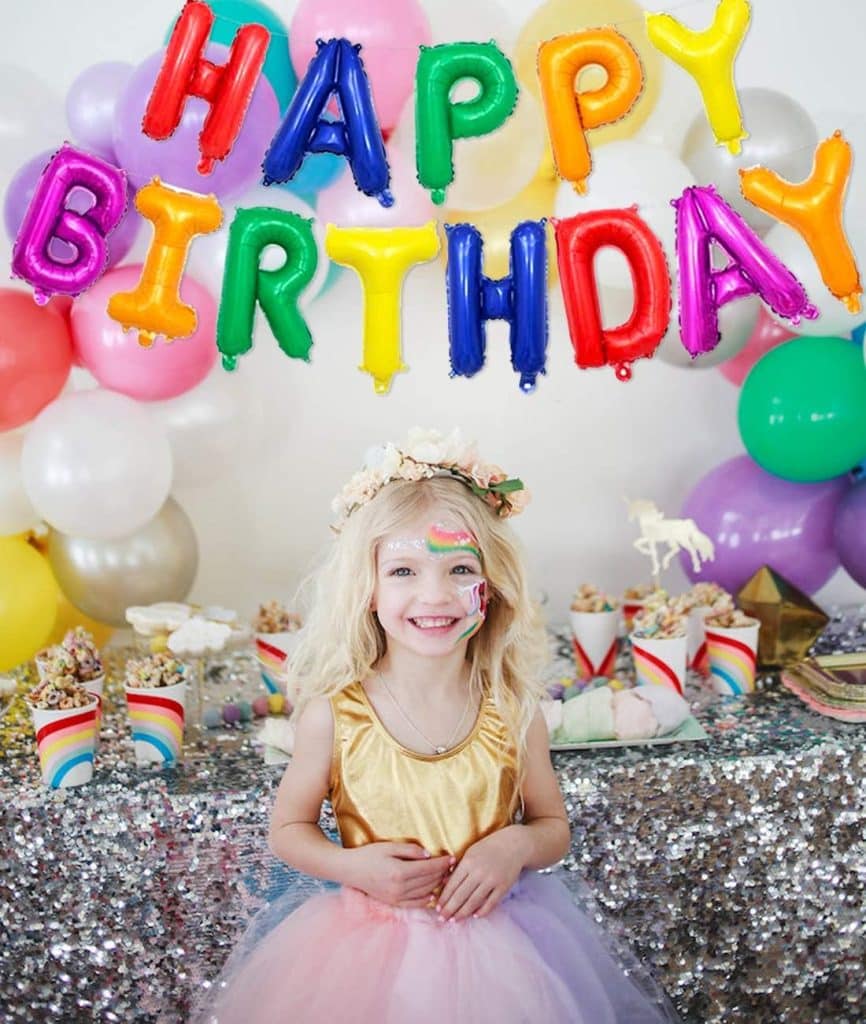 No one can deny the fact that Instaworthy pics are the charm of every party. Adding photo booth and props as per your birthday theme. You can either prepare the photobooth yourself or buy it online. If you have hired an event planner, you can ask them to prepare the photobooth per the party's theme.
8. Never Have I Ever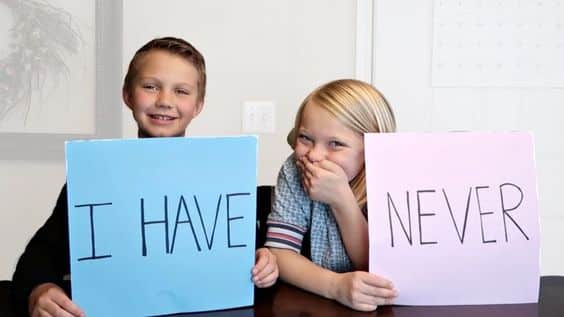 Add some more fun to the birthday party by adding this game to your list. The never I have ever game never gets old. You can get so many questions online, or you can prepare them yourself. To avoid the hassle, you can buy the never have I Have game ever online. There are many books available that will help you prepare and exciting never have I ever game.
9. Truth or Dare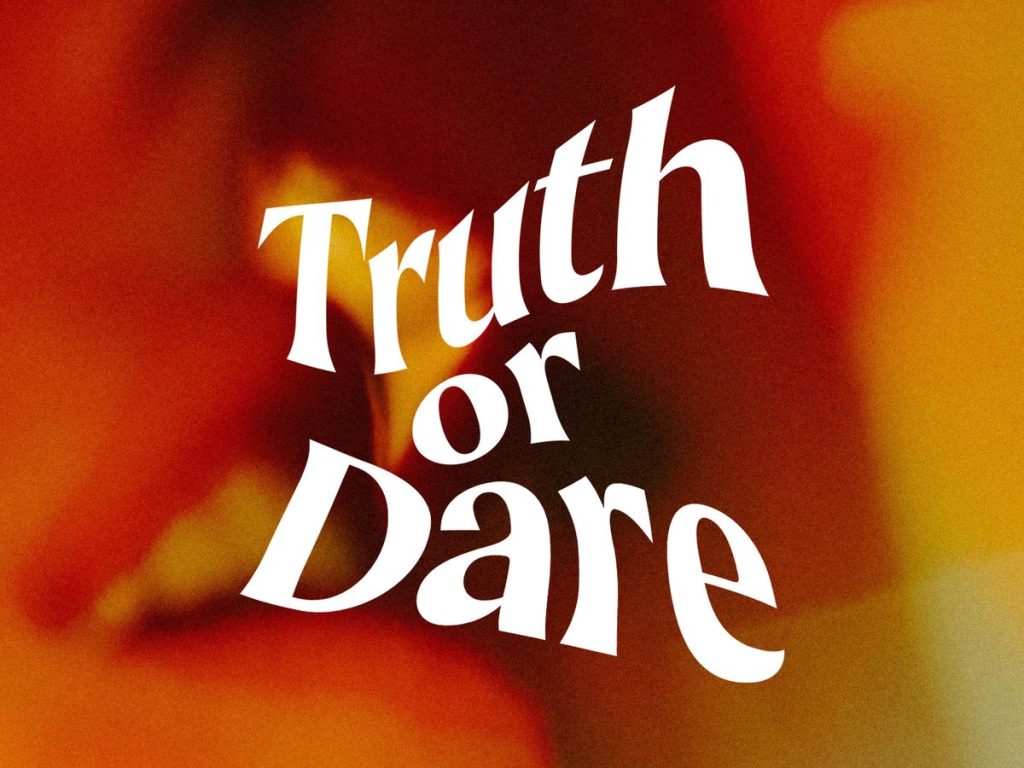 This classic game never gets old. One of the best parts about this game is that you can pick the activities as per the age group. Young or old, everyone would love to indulge in this game, but you have to choose the best truth questions and equally challenging dare questions. For example, you can add a dare like, doing 5 push-ups, acting like a chicken, or showing us what's in your bag, your last used emoji, etc. Similarly, for truth, you can add questions like the last lie you told and your biggest regret.
10. Would You Rather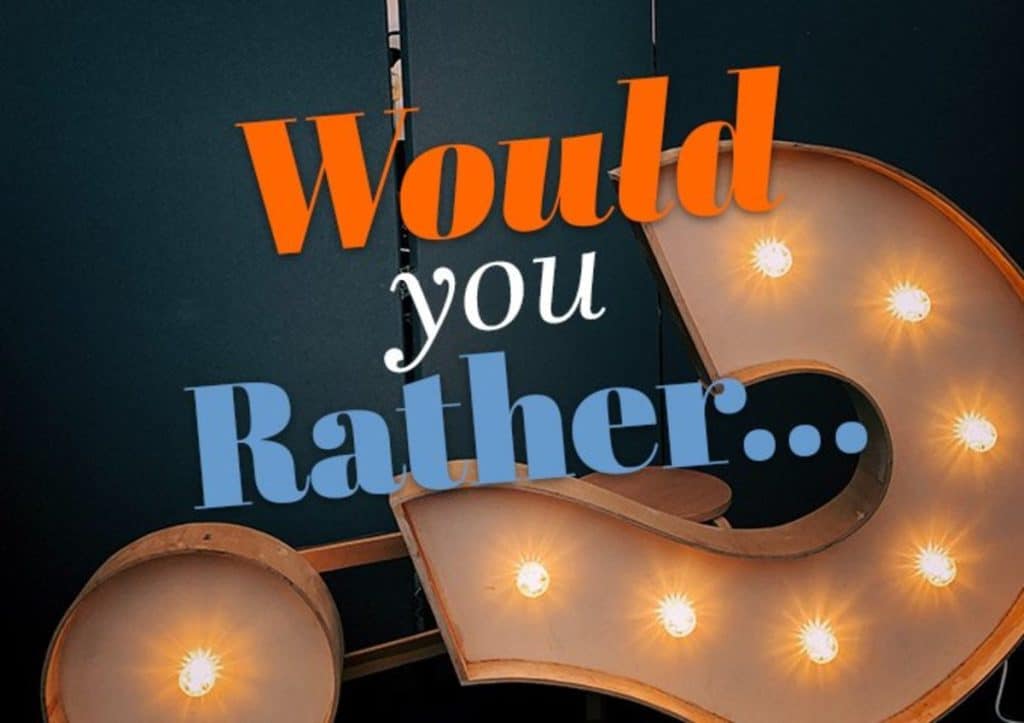 Like never have I ever, and Truth or Dare, you can add the Would you Rather activity to your birthday activity list. The best part of this game is that it engages everyone in the room, parents or kids, or older adults; you can add exciting questions to make your game more interesting. If you find it difficult to do it yourself, the internet is the best place to buy books on this game or surf through Youtube. We are sure you will find various options.
11. Pinata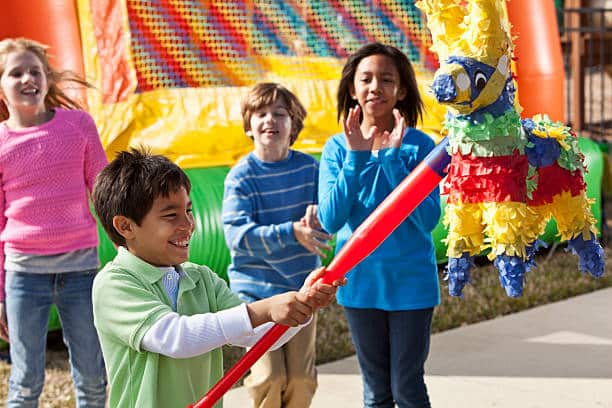 Kids love bursting Pianata. The best part about Pianata is that you can easily purchase them online. You can add the gifts of your choice, like candies, figurines, pokemon cards, flashcards, or small goodies. Ask the guest of honor to burst the pinata. However, if you have more guests, add more pinatas to make it more fun.
12. Musical Chairs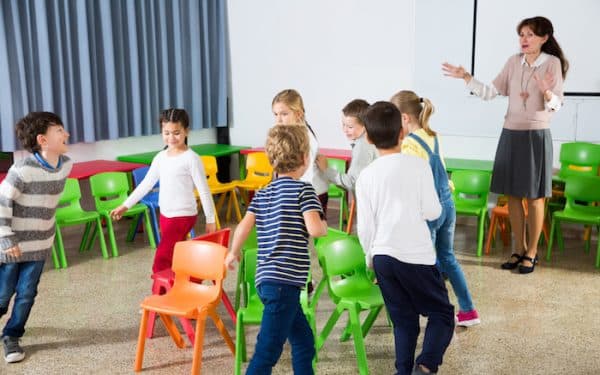 Another classic game that you can add to your party is a musical chair. You can play it inside, but you can always plan it outside if more guests are. Add the chairs, bring in the speaker, and put in the music. Enjoy the tunes while you play along. Keep some gifts for the winners and runner's up. You can add music of your choice to make it more exciting and fun.
13. Karaoke Time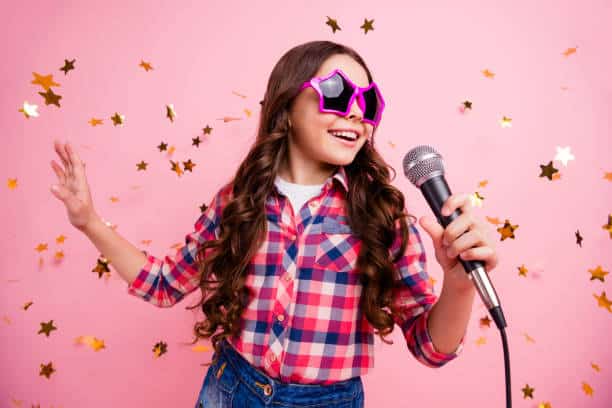 It's time to sing your favorite song on your birthday and bring along your friends to do the same. While everyone may not be willing to join initially, this game is addictive. You can play your favorite tune, pretend to be a pop star, and enjoy karaoke with your friends.
14. Face Painting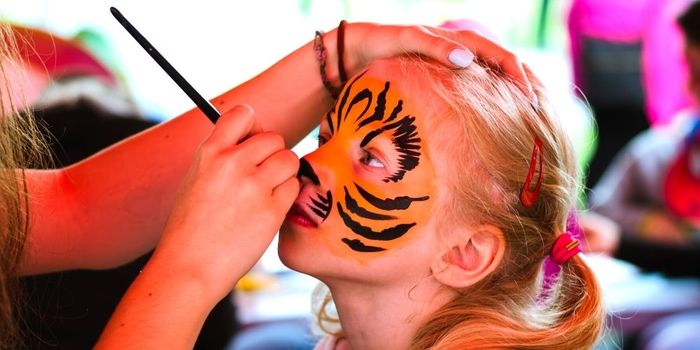 The next game in the list that you can add is face painting. It's a great way to add some fun elements to your party. With face painting activity, your guests will have the opportunity to explore their creativity and imagination. From colorful butterflies to crowns, there are umpteen ways to paint the face of your friends. However, choose non-toxic and safe colors for this activity. It's a memorable experience that will leave everyone beaming with a smile.
15. Prepare a Small Camping Activity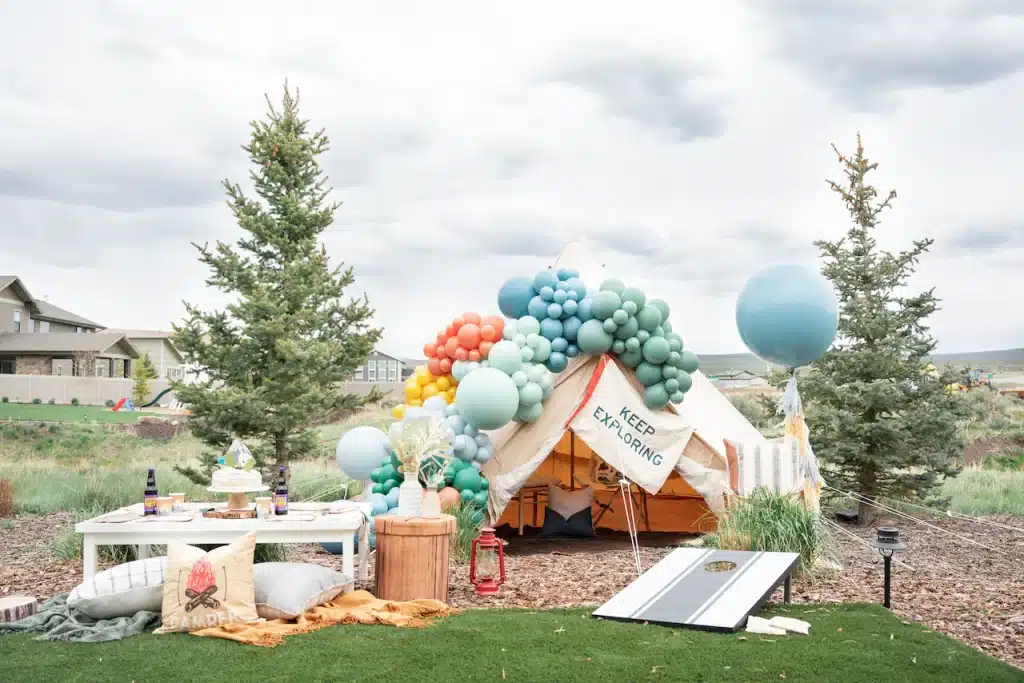 You can also choose to create a camping site at your home. The idea of starry nights, bonfires, and barbequed food instills a sense of excitement in everyone. Well, if you are not willing to move to a camping site, you can create one yourself at home. With simple additions like a small tent, some fairy lights, and a bonfire set up in the garden, you can have a wonderful birthday party that will leave you with good memories.
16. Giant Jenga Activity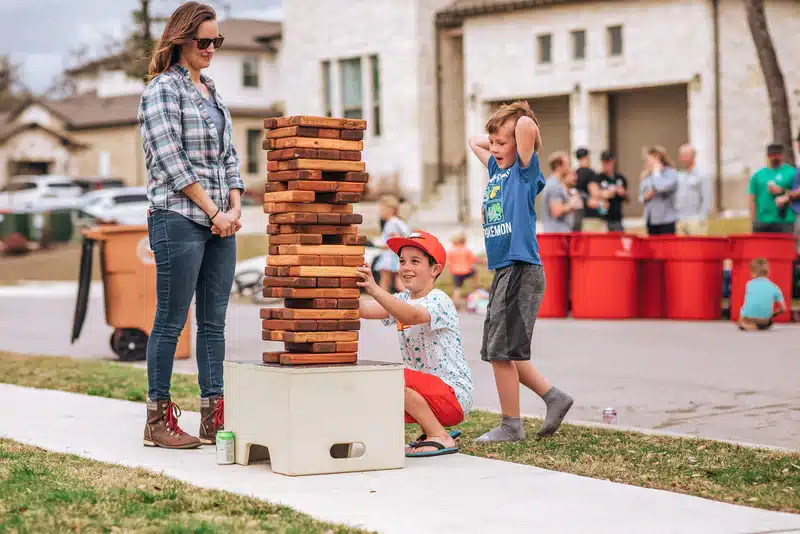 If you are all getting up for the birthday party, the guest's mood will add to the excitement of the celebration. Why not a giant Jenga activity and create a thrilling atmosphere as the player take to pull out from the stack while hoping to avoid toppling off the tower? The girls tried to show strategic moves, focus, and Precision. This game will certainly create long-lasting memories and will make your birthday unforgetful.
17. Bingo Fun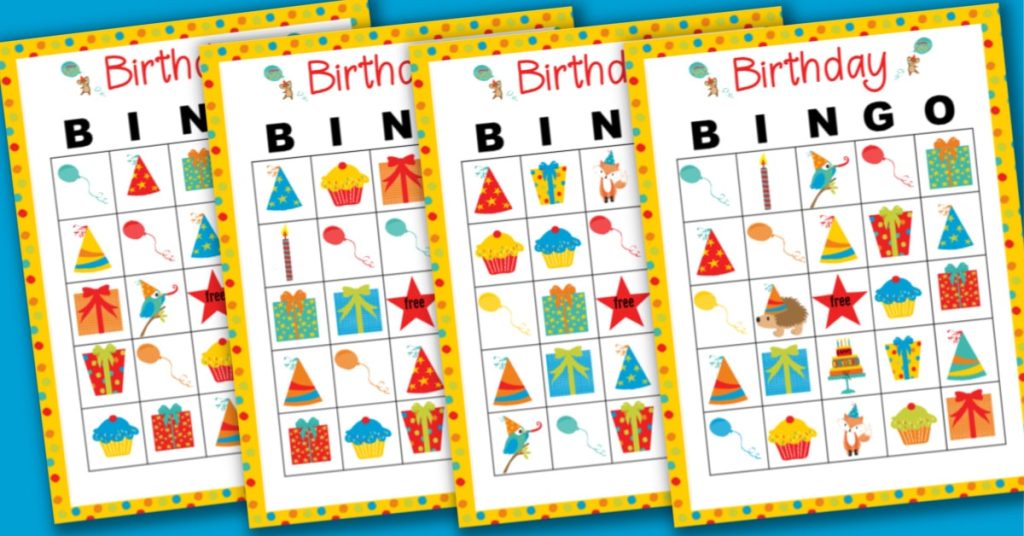 You can share the mood of the participants with this wonderful game. Bingo with fun prices at the life complete twist party. As the number ball rows and excitement bills, the participants of their cards. The first one to say Bingo gets an exciting crisis. You can create rules and games to make it more exciting, and it builds up the joy and fun of the party.
18. The Thrill of Treasure Hunt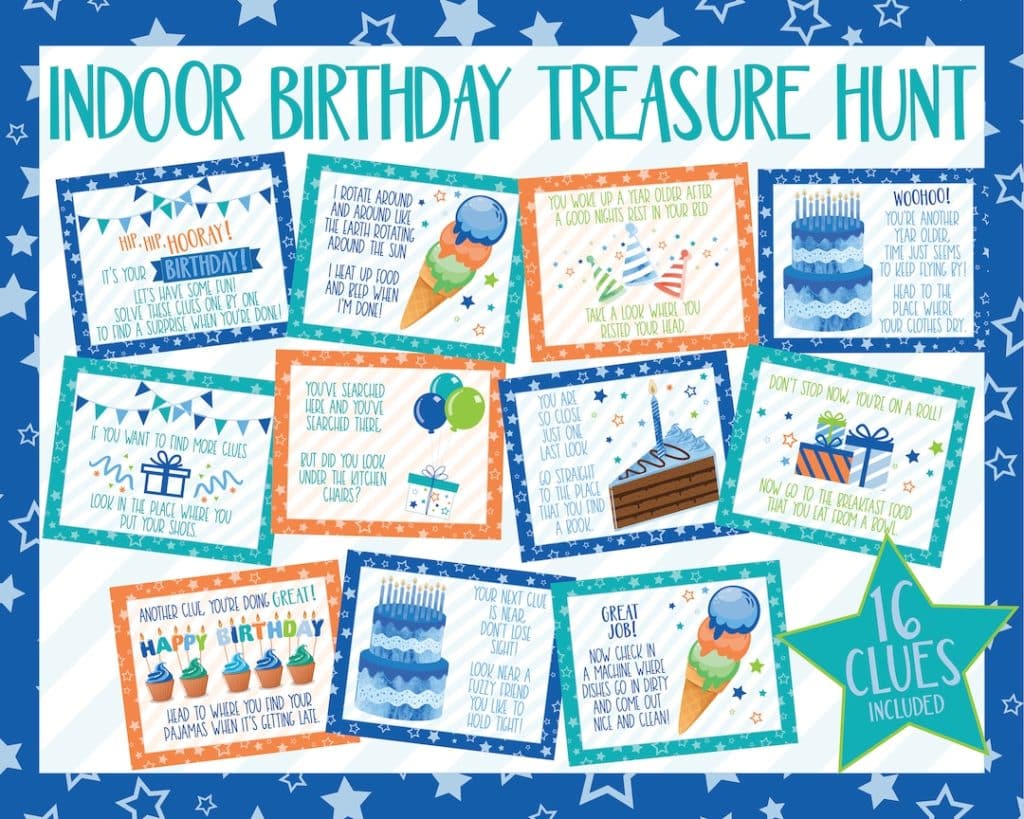 This game never gets old. It keeps the adventure spirit alive, which makes the birthday party an exhilarating experience. The young explorers have the opportunity to run through the map, figure out the puzzle, connect the clues, and find the treasure. The game adds to the fun element, builds a sense of trust and unity, and strengthens their bond. Don't miss adding this activity to your birthday party and creating a magical ambiance at your party.
19. Science Experiment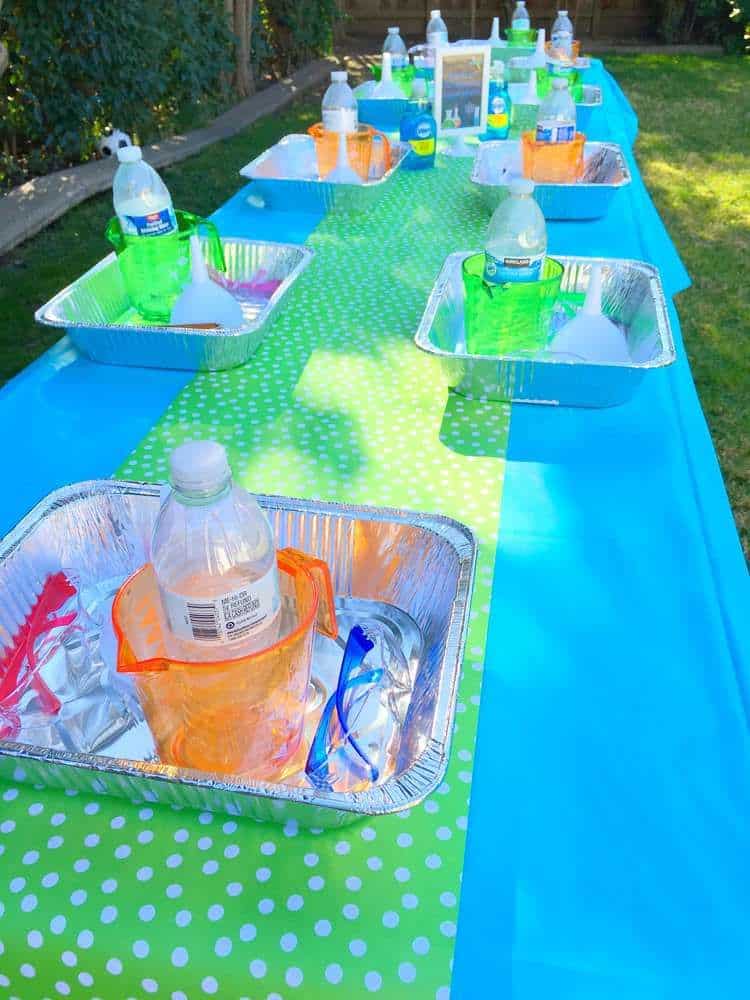 Another great girls' birthday party idea that will add to the fun of a birthday party is planning some science experiment activities. The event planners who can perform these activities will attract kids who love science activities. It will also help them explore the knowledge experiment. Moreover, the live experiments build up the excitement and fun of the birthday party.
20. DIY Craft Station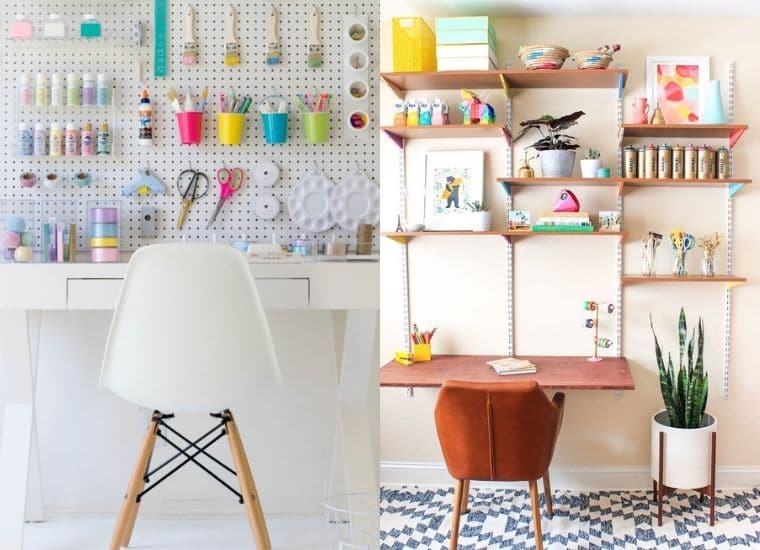 One of the ways to add a fun element to the birthday party is by adding the DIY craft station. The station allows them to explore that creativity. You can create friendship bracelets and greeting cards station. The craft station posters comrade and trust.
21. Prepare Your Friendship Bracelet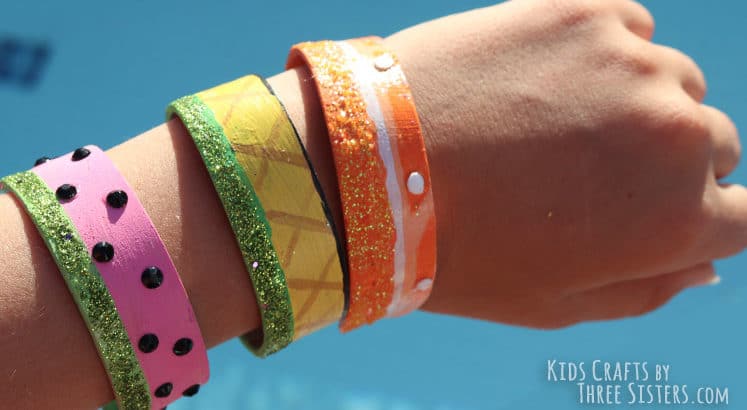 You can create a strong bond of friendship by giving the friendship bracelet to your friends. Adding a corner where you can prepare a friendship bracelet will instill the essence of fun and excitement. Each bracelet will reflect the love and affection of the given. The process will Foster a sense of togetherness enjoy. This activity pills the party with the power of love.
22. Pictionary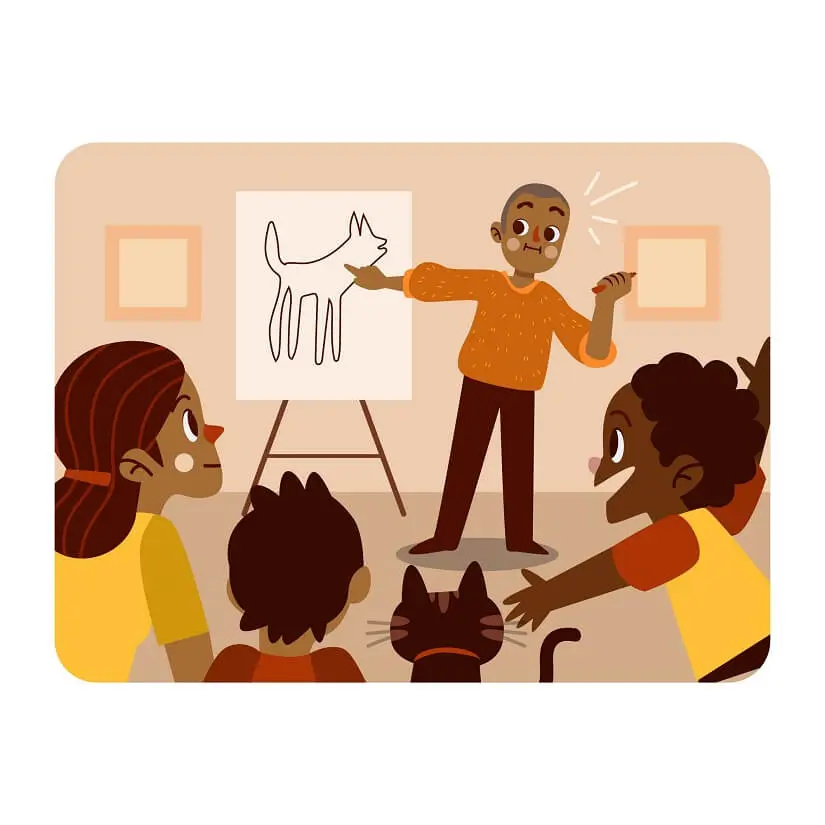 Another fun girls' birthday party idea is Pictionary. This game brings everyone together for a whirlwind of fun. Guess the name and act; this classic game will make everyone smile. Big or small, people of every age group would love this game. You can experiment with the theme; for example, you can add names of things or animals or movies to guess. While the participants get into the acting and guessing game, the race against time adds more fun and excitement to it.
23. Cup Stacking Challenge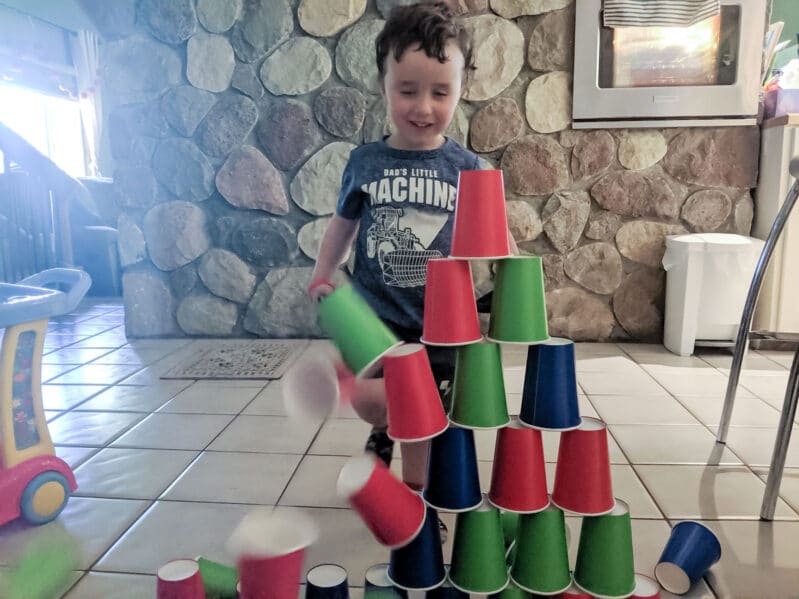 Want to add some thrill and fun to the birthday party? Add this cup-stacking activity to your list. Bring everyone together to assemble the reassembled cups and create beautiful patterns. The race against time will add more thrill to the game and will make the activity more exciting. You can also play music in the backdrop to make the game more fun. It is a captivating event that makes the birthday party riveting and engaging.
24. Temporary Tattoo Station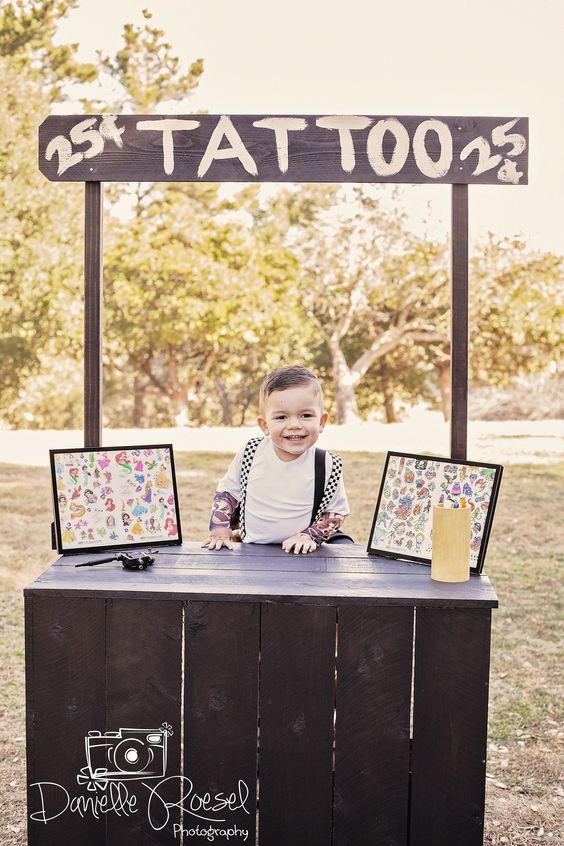 Give a magical twist to your girl's birthday party. A tattoo station at the party will instantly attract the girls. You can set up The girl, and her friends can unleash their inner artist and choose from a design in style to be tattoed. You can hire a skilled artist who can carefully apply the tattoos. However, if you are hiring a vendor, ensure they use non-toxic and safe paint that will not trigger allergies.
25. Have Your Pizza Station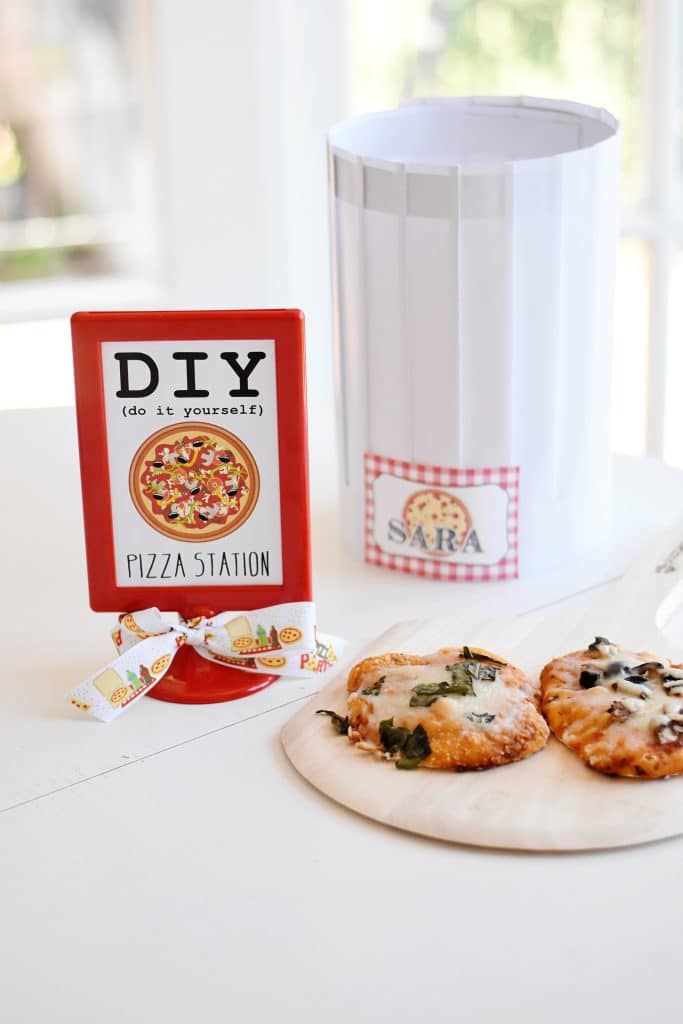 Give a delicious twist to your girl's birthday party by adding a pizza station. Let the young chef take up the charge and test their culinary skills. You can add pizza toppings of your choice and prepare a personalized pizza on their birthday. Setting up a pizza station will make your birthday party an instant hit. Make sure to set it up in an open space, ensuring the complete safety of kids.
26. Hula Hoop Contest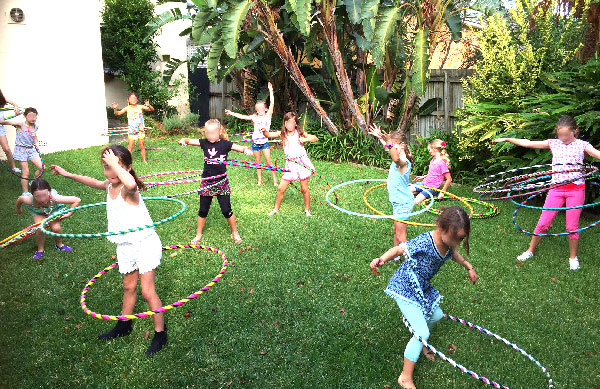 Bring in the swirl of excitement to your girl's birthday party with this interesting activity. It will add elements of fun and joy to the party. The vibrant hula hoop twirls and girls swinging to it on playful music will create a captivating ambiance. Add some twist to it by playing slow music and asking the girls to swirl faster, and you will see how laughter spreads in the entire area. So, don't miss a chance and add this wonderful girl's birthday party activity to your list.
27. Mini Fashion Designing with Old Clothes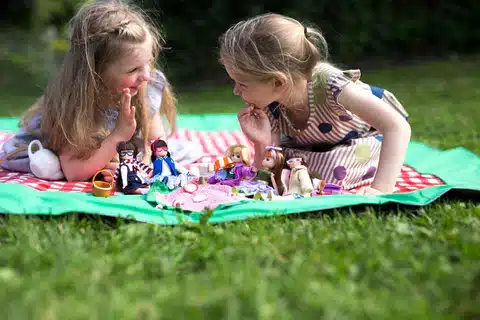 Let the girls have fun while they get to design clothes. You can pick old clothes and ask the girls to match things and create an outfit. To add to the excitement, you can also add a timer to it. You can also pick the clothes as per the theme of the party. If you don't want to be extravagant, set up a theme like how they can dress up a doll with limited accessories. Sounds interesting? If yes, then get ready to test the fashion skills of the little one at the next party.
28. Scoop Out Your Favorite Ice Cream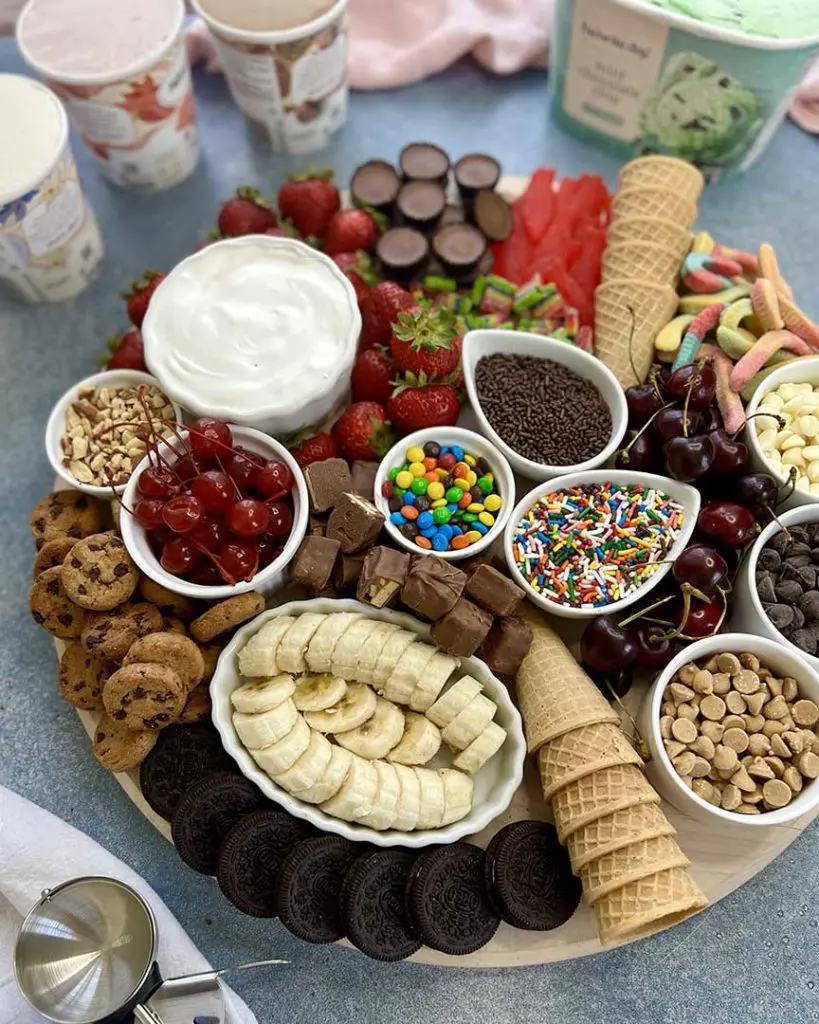 Who doesn't love ice-creams? If the birthday falls during the summer, this girl's birthday activity idea will certainly make your birthday a hit. You can set up a stall where you can add ice-creams of different flavors. The girls can get their hands on it and prepare the sundae of their choice. Or else, you can ask the vendor to set up the stall, and they can prepare the sundae of their choice. Either way, this activity is fun and will definitely bring a smile to their face.
29. Storytelling Competition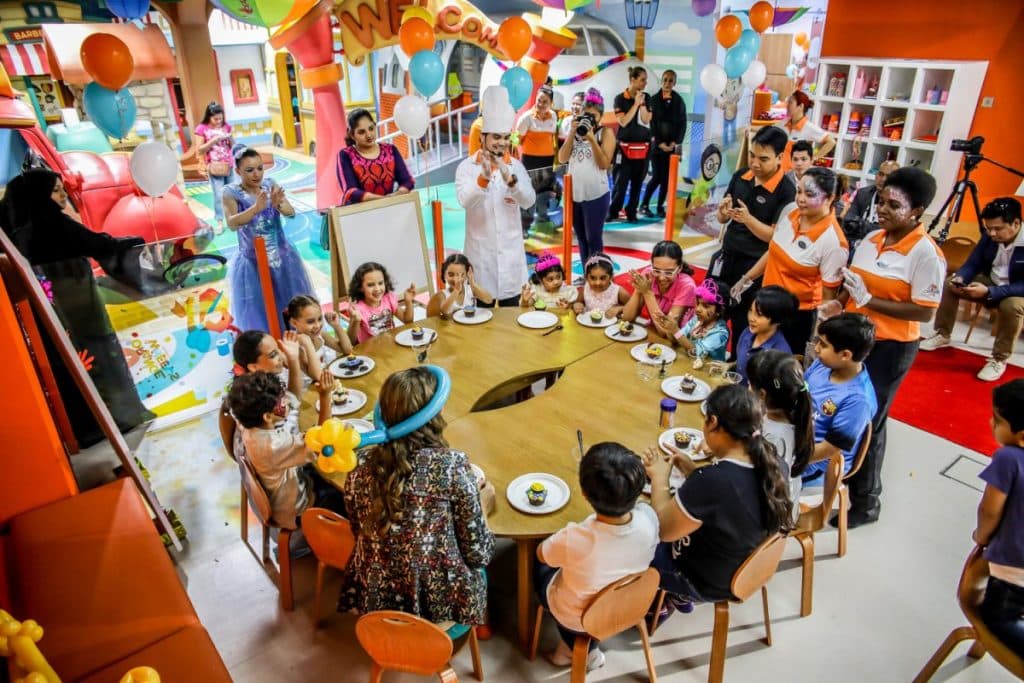 You can definitely give this activity a try. Storytelling competition is a great way to scratch the brain and create meaningful stories. For kids, you can add pictures and ask the girls to create a story based on their imagination. For grown-ups, you can create groups and give them a theme to create a storyline. They can aslo enact. To give this activity a twist, you can ask the girls to sit in a circle and give them a clue. The first girl can start creating a story, and the next girl needs to add lines to extend the story. This way, you will end up having a fascinating story.
30. The Puppet Show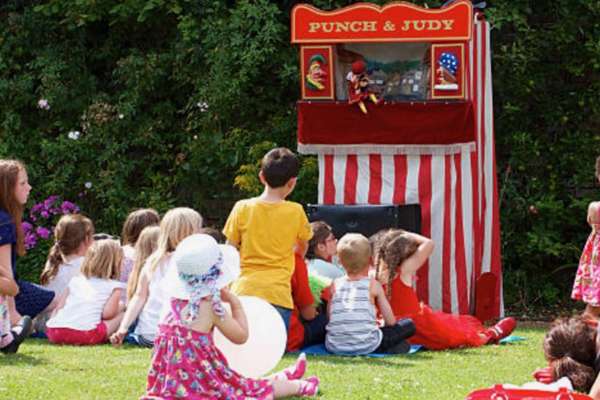 Now this is something that I highly recommend. You can set up a show and hire performers. They will narrate the story and create a captivating ambiance. The puppet show can be a great way to highlight the milestone of the birthday girl. This will certainly make her birthday special. Or else you can also select her favorite story and ask the performers to put up the show. Even the girls can get their hands on creating their puppets.
31. Craft Center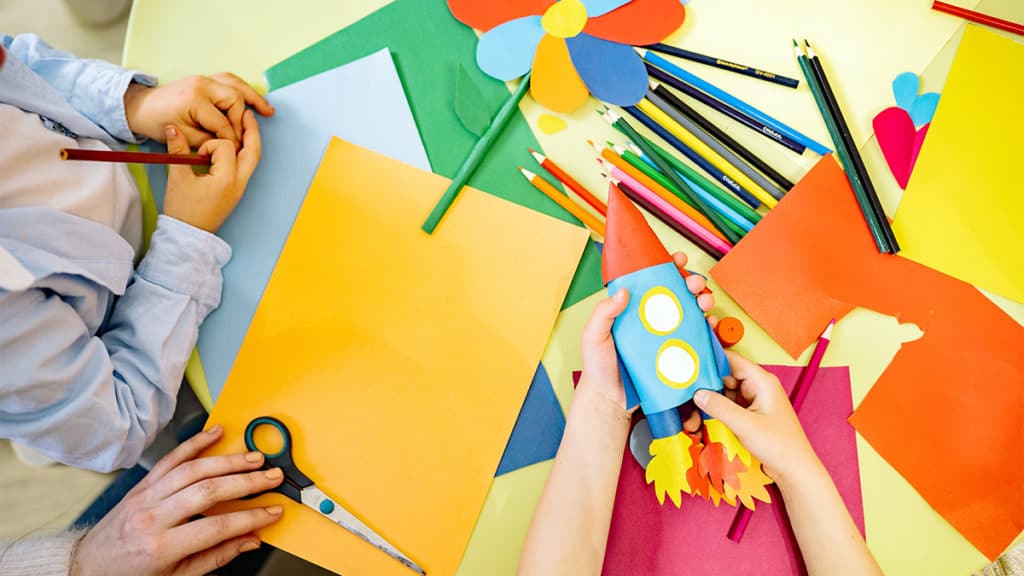 A craft center where kids can create their favorite cards. You can set up a table with all the necessary accessories and ask the kids to create their favorite cards. Nowadays, you have the option of event organizers who can take up the charge. You can share with them the reference and the kind of craft activity you want, and they can make a necessary arrangement.
32. Water Balloon Fight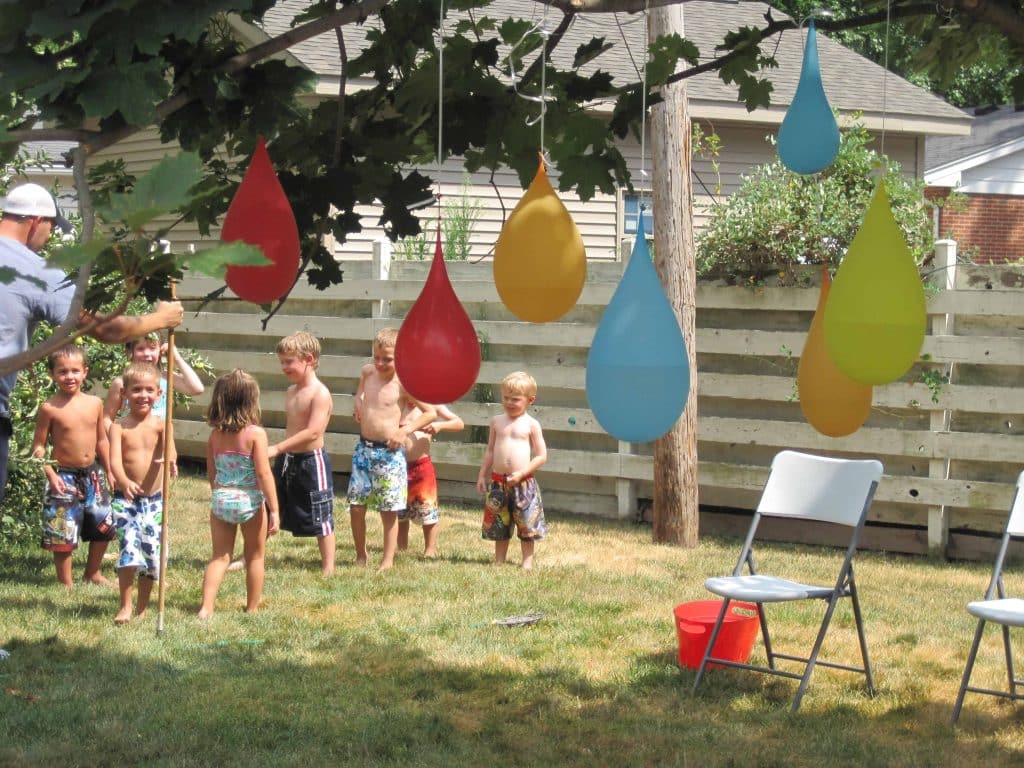 Well, this activity is for the summer season. So, if your girl's birthday falls in the summer, then a water balloon fight is a great girl's birthday activity. Transform your garden into a water wonderland, where the squeals of joy and strategic tactics will create a memorable experience. Invest in eco-friendly water balloons, fill the pool, and let the girls get ready to cheer through the game.
33. Pin the Tail on The Unicorn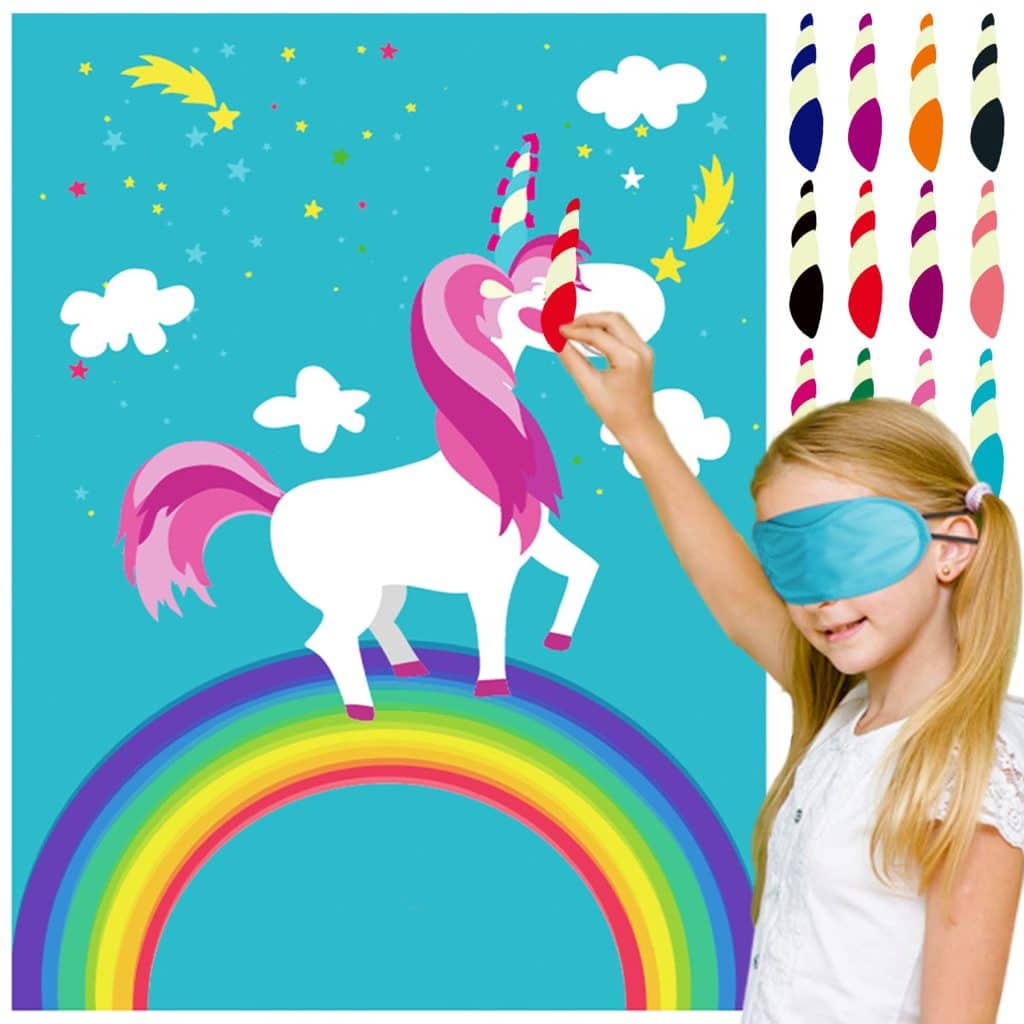 Embark on a memorable journey with this amazing game that will make your girl's birthday party lit. It may be an old game, but trust me, the fun it brings to your party is unparalleled. Simply paste the unicorn picture on the stage, and let the girls take the chance to pin the unicorn. You can choose the picture based on the theme of your birthday party.
34. Nature Craft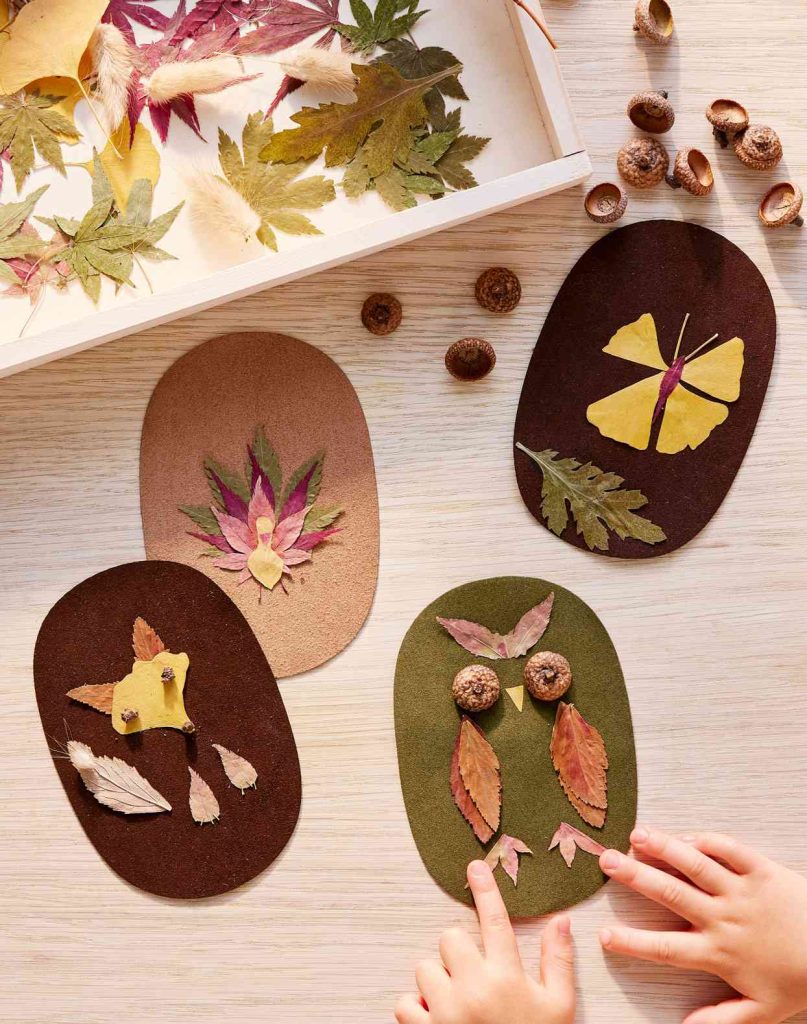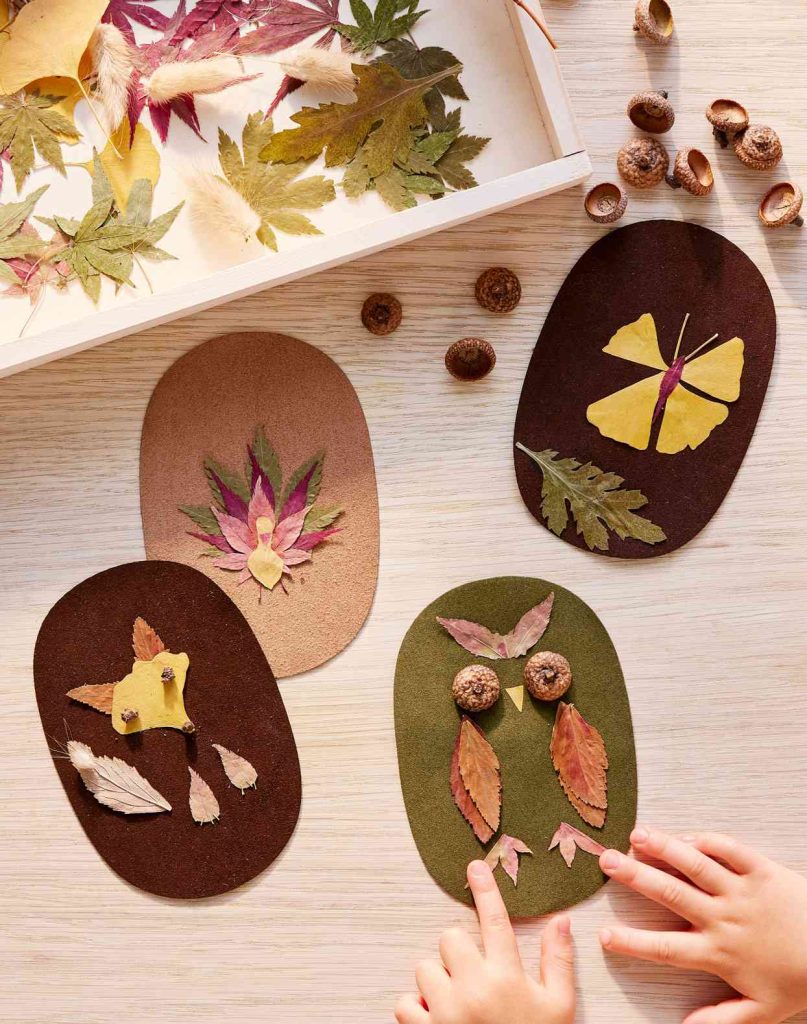 If you want to ditch the idea of doing crafts with paper and Scissors, then switch to natural materials. Let the kids go out and hard for leaves, flowers, and twigs and create beautiful artifacts using these materials. They can create patterns and designs using them. You can also ask them to create greeting cards using the same.
35. Outside Obstacle Course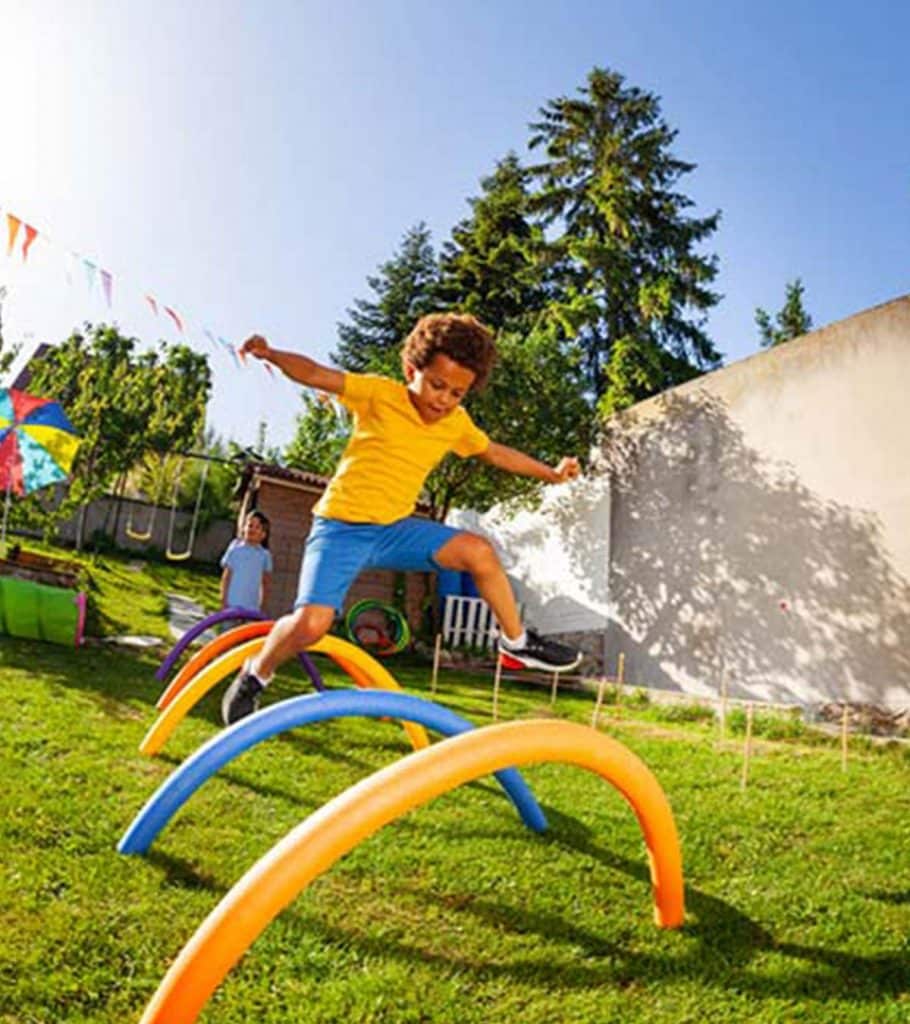 Add some adventure games to your girl's birthday party. This activity will definitely boost their excitement. You can use cones, hoops, and other items to create obstacles and let the kids run through them to complete the race and win an exciting prize. You can also set the timer to add more thrill to the game. Let the girl scout take up the charge and start the race.
36. DIY Photo frame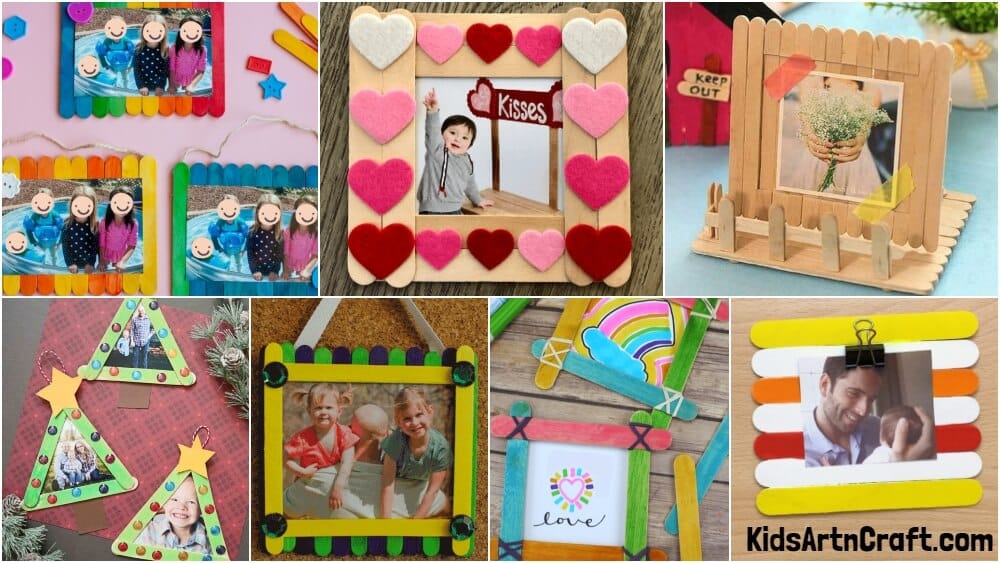 Another great activity that you can add to the girl's birthday party activity is a DIY photo frame. We have discussed other DIYs before, but with this one, the girls have the opportunity to decorate the frame and add their favorite picture, which will create an everlasting memory. So, don't miss to add this activity to your list.
37. Glow in the Dark Party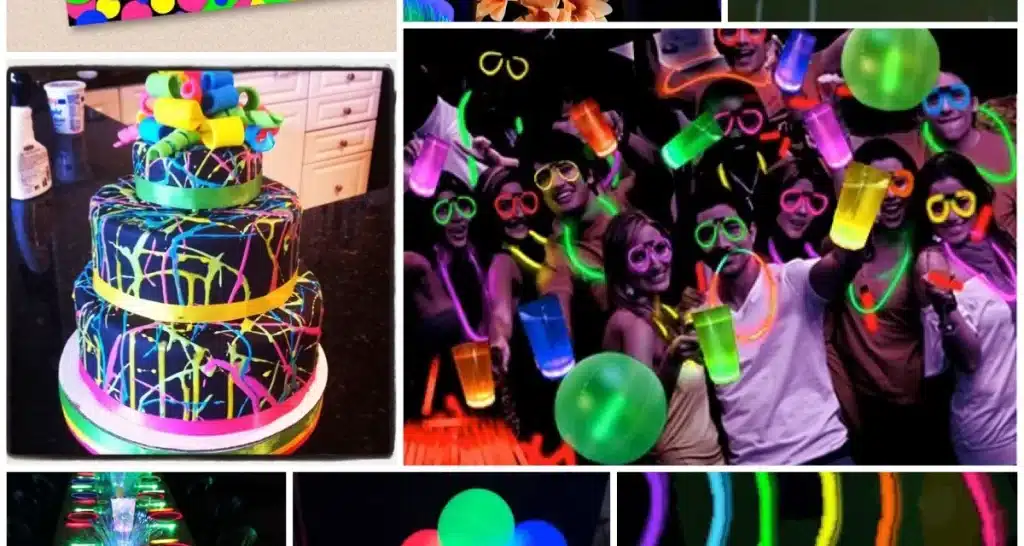 Excitement goes a level up with this birthday party theme. You can purchase glowsticks and deck up the party area based on this theme. Girls can wear glow bracelets, glow-in-the-dark goggles, and other decorative elements. This unique theme will certainly make your birthday party a hit. You can also invest in neon stars and other decorative accessories to create a perfect ambiance where the girls can party.
38. DIY Spa Products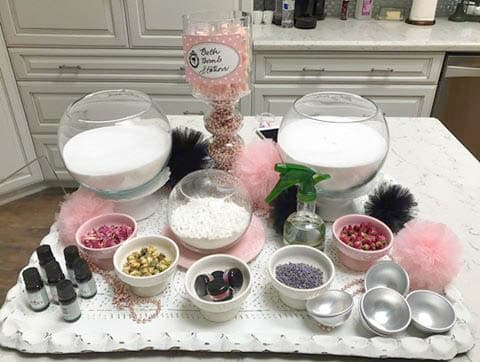 Young or old, a visit to the spa and pampering oneself is loved by all. You can create a similar theme at your home by creating a spa corner. With simple ingredients, you can pamper your girl and their friends. Don't miss adding some music that will create a healing ambiance. Some of the spa products that girls can create at home are DIY Lip Balm, DIY bath salts, and spa products. I'm sure your little princes are going to love this idea. For young girls, you can plan a spa day where they can get their nails painted or put on some makeup. By the end of the day, they will be ready for partying.
39. Fashion Show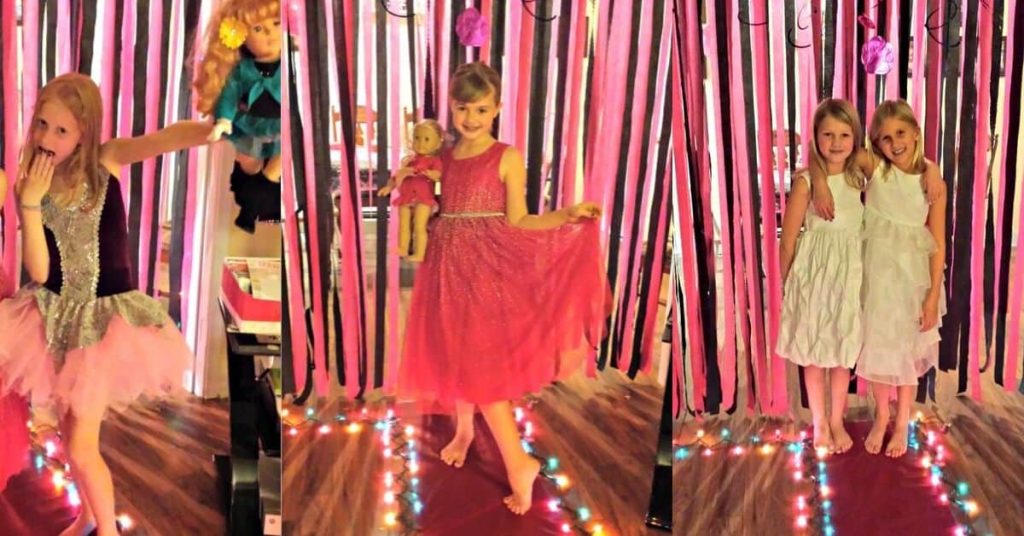 Be the showstopper that you always wanted to be. Plan a birthday party with a fashion show theme. Let the girl gang gear up in their favorite attire and walk the ramp. Flashy lights and music will create a riveting ambiance which will make the girls feel elated. So, if you have a little fashionista in your house, a fashion show activity would be a great choice.
40. Storybook Character Dress-up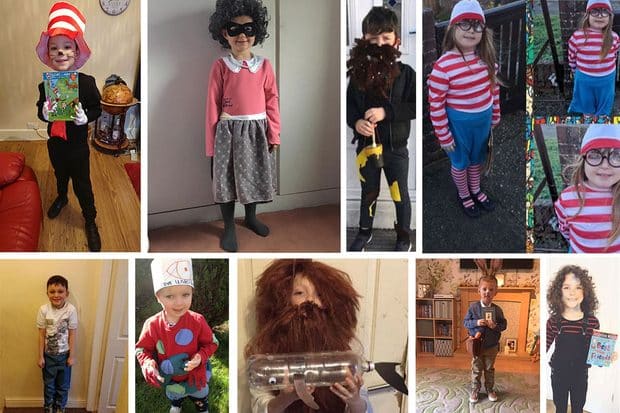 Let the girls dress up as their favorite story characters with this activity. Make sure that you inform their friends in advance. Girls can dress up entirely like a storybook character, or they can wear the main enemy of the story. For example, for a Red Riding Hood story, they can wear a red hoody. For a Cinderella story, they can wear glass sandals. This will create a beautiful amalgamation of the story at your party.
Wrapping It Up
All in all, planning a birthday party can be challenging. You would not want things to go wrong. Hence you can consider adding some birthday activities. We have discussed a few of them that will guide you in the process.
Some people hire event planners to plan the entire party. They have a dedicated team who will conduct activities like DIYs, painting workshops, science experiments, and more. There are several other ways to enhance the fun element of the birthday party. The kids' experience while indulging in the activity mentioned above will create an everlasting memory. Make sure that you decide on the theme before going ahead.
Also, if you are planning to conduct the activity yourself, it is recommended to collect the required items well in advance.
Frequently Asked Questions
What Are the Different Themes of Birthday Party?
If you are planning a girl's birthday party, you have different themes like the mermaid, princess, unicorn, Minnie Mouse, Barbie, and more. It is recommended to pick a piece that your girl loves the most.
Is It a Good Idea to Hire an Event Planner to Organize Birthday Party?
Hiring an event planner can reduce your burden. They have the experience and expertise to make your birthday party a hit. But if you plan to do it yourself, consider surfing through some videos to help you plan the event. Adding some activities like musical chairs, DIY bracelet making, nail art section, and others will make your event a hit.
Can I Get Some Activity Kits Online?
Yes, you can easily get some activity kits online. For example, these kits are available online if you plan to do a DIY face painting or DIY tie and dye activity. Moreover, you can find books and games online if you plan to add games like Never Have I Ever or Would You Rather? So, you can purchase them and make your birthday party a hit.