Birthdays are special for the kid as well as for the parents. Birthday marks the completion of another year of adventure, learning, and growing up a little bit more. Birthdays are milestones in the lives of kids and parents.
Birthdays are no longer just about singing happy birthday songs, having dinner, and cutting cakes. The way people celebrate their kid's birthday has evolved with time. People prefer celebrating their kid's birthdays today based on a theme or some other creative, out-of-the-box manner.
Do you also want to organize an out-of-the-box birthday party that is not solely focused on cake and presents but leaves ever-lasting memories? Are you looking for ideas and inspiration to organize a unique birthday party for your kid?
Please look at the following fun birthday ideas list.
Fun and Amazing Birthday Ideas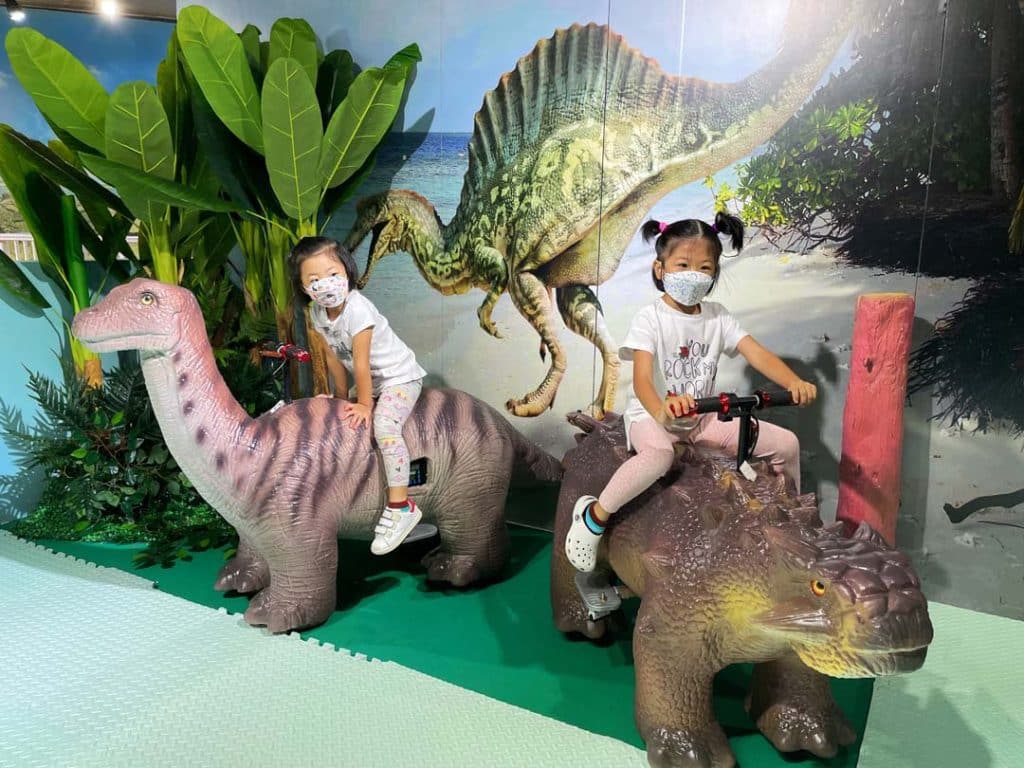 Dinosaur Adventure: Transform your backyard or living room into a prehistoric jungle. Create dino egg hunts, have "fossil" digs using plaster of Paris, and perhaps even have an inflatable T-Rex for children to play with.
Space Odyssey: Turn your party space into a galaxy far, far away. Kids can build rockets from cardboard, explore "alien" planets, and maybe even meet an astronaut. Glow-in-the-dark stars can create a cool effect.
Enchanted Forest: Have a fairy-tale-themed party in an enchanted forest setting. Kids can come dressed as their favorite fairy-tale characters, participate in a treasure hunt, and engage in fairy-tale storytelling.
Mad Scientist Lab: Set up various safe and fun science experiments. From making slime to creating mini volcanoes or rainbow density jars, the little scientists will have a blast while learning.
Art Extravaganza: Let kids express their creativity. Set up painting stations, clay modeling, bead crafting, or tie-dye stations. They can take their art pieces home as party favors.
Underwater Adventure: Create an underwater-themed party. You can have fishing games, "sea creature" races, and mermaid or pirate dress-ups. Blue jello with gummy fish can be a fun treat.
Superhero Training Camp: Have kids dress as their favorite superheroes or provide capes and masks. Set up obstacle courses and challenges that help them hone their "superpowers."
Animal Safari: Turn your party space into a jungle or savannah. Kids can embark on a safari hunt, trying to spot different animals (use stuffed animals or cardboard cutouts). Have a station where they can learn about and touch some real reptiles or small critters.
Medieval Castle Party: Build a cardboard castle and have kids come as knights, princesses, or dragons. They can participate in jousting (with pool noodles) and go on quests.
Cooking or Baking Party: Set up a mini cooking or baking class for kids who love to cook. They can decorate cupcakes, mini pizzas, or even create candy sushi. Each gets to eat or take home what they've made.
Archaeology Dig: Set up a sandpit or sandbox where kids can "excavate" for treasures, artifacts, or even "dinosaur bones." Equip them with brushes, buckets, and small shovels.
Mini Olympics: Organize fun games and challenges like sack races, egg-and-spoon races, and relay races. Hand out faux medals for participants and winners.
Magic School: Hire a magician to perform and teach simple tricks. Set up stations where kids can practice and show off their newly learned magic skills.
Camping Adventure: Even if it's just in the backyard, set up tents, make s'mores, and tell stories around a "campfire" (a collection of LED candles or a fire pit if safe).
Circus Day: Set up carnival games like ring toss, bean bag throw, and balloon darts. You could also have face painting and balloon animals. Consider renting a popcorn machine for that extra circus feel.
Fashion Show: Provide costumes, props, and a runway. Kids can dress up, strut, and play models for the day. Set up a photo booth for memorable snaps.
Escape Room: Design age-appropriate escape room challenges in your home or backyard. The kids work together to solve riddles and puzzles to "escape."
Farm Day: If you have access to a local farm, arrange a day where kids can interact with animals, learn about farming, and maybe even go on hayrides.
Treasure Island: Organize a pirate-themed scavenger hunt. Provide maps, clues, and a treasure chest filled with goodies. Kids can wear eye patches and bandanas and search for hidden treasures.
Travel the World: Set up stations representing different countries. At each station, kids can engage in a relevant activity: making sushi rolls in "Japan," learning a dance in "India," or crafting paper Eiffel Towers in "France."
Time Travelers: Set up different eras or decades for kids to "travel" through. They could dance to '80s music, explore ancient Egypt with mummy wraps, or experience the future with robot crafts.
Jungle Gym Jam: Rent a local indoor playground or trampoline park for free play, obstacle courses, and other high-energy activities.
Spy Academy: Kids undergo "spy training," learning to decipher codes, follow clues, and navigate laser mazes (made with string or tape).
Movie Making: Provide kids with props, costumes, and a simple script (or let them improvise). Record their performances and have a viewing party with popcorn.
Karaoke Star: Rent or set up a karaoke machine and let the kids become pop stars for the day. Create a stage with lights and have a mini-concert.
LEGO Builders: If the birthday kid loves LEGOs, set up building stations with challenges or themes. They can work individually or in teams to create their masterpieces.
Mystical Creatures: From unicorns to dragons, let kids explore a magical world. They can craft their wands, have a unicorn relay race, or go on a dragon egg hunt.
Sports Day: Whether it's soccer, basketball, or another favorite sport, you can organize mini-games and drills. Consider a mini "World Cup" tournament or a sports obstacle course.
Pottery or Craft Day: Visit a local pottery painting place or set up craft stations at home. Kids can paint pottery, make bead crafts, or even create tie-dye shirts.
Virtual Reality Adventure: For older kids, consider renting a few VR sets and letting them explore virtual worlds, play games, or go on virtual adventures.

Board Game Bonanza: Set up various board games, classics, and new favorites, and let kids rotate and play. You could also include life-sized versions of games like Checkers or Connect 4.
Mystery Mansion: Create a mystery story where kids have to find clues and solve who "stole the birthday cake." They'll play detectives for the day, interrogating "suspects" and unraveling the story.
Wild West Roundup: Turn your space into the Old West. If feasible, organize a cowboy/girl hat decorating station, a horseshoe toss, and maybe even a mechanical bull!
Glow in the Dark Party: Use black lights and give out neon glow sticks. Organize glow-in-the-dark games, dance-offs, and art stations where kids can paint with fluorescent paints.
Robot Workshop: Supply kids with various recyclables, glue, tape, and other craft supplies to create their own "robots." Add LED lights for glowing eyes.
Frozen Winter Wonderland: Even if it's not winter, you can create a snowy scene with fake snow, ice princess crowns, and snowflake crafts. Snow cone machines can add a chilly treat.
Zookeepers: If you can, bring in someone who can showcase exotic animals, reptiles, or birds. Kids can learn about and interact with animals they don't see daily.
Garden Party: Set up in a garden or park and let kids plant flowers, vegetables, or herbs to take home. Incorporate fairy garden decorations, bug hunts, or butterfly releases.
Monster Mash: Especially great around Halloween, but fun any time! Kids can create monsters using play dough, craft supplies, cookies, and edible decorations.
Flight School: Let kids' imaginations soar with paper plane making and contests, kite decorating and flying, and balloon races.
Around the World Tour: Set up different stations representing various countries. Kids can stamp "passports" at each one, learning a dance, snack, or craft from that region.
Cartoon Creation: Provide children with materials to draw and create cartoons or comics. A local artist could come in and give a mini-lesson on cartooning.
Mini Music Festival: Rent instruments, set up a mini stage, and let kids form bands to perform their favorite songs or create music.
Outdoor Adventure: Set up a nature trail hike, followed by a picnic. Along the way, kids can learn about local flora and fauna. End with a campfire and marshmallow roasting.
Photography Workshop: Lend out disposable cameras or smartphones and let kids capture the world around them. Set up fun backdrops or props for them to play with.
Rainforest Expedition: Decorate with lush plants, vines, and rainforest sounds. Organize a scavenger hunt for colorful birds, animals, and treasures.
Knight and Princess Training Academy: Kids embark on quests, learn "sword fighting" with foam swords, and craft their shields or tiaras.
Puppet Playhouse: Offer a variety of sock puppets, marionettes, and shadow puppets. Kids can craft their own and then put on shows in a makeshift puppet theater.
Beach Bash: Bring it if you're not near the beach! Kiddie pools, sandboxes, beach balls, and sun hats can recreate the beach vibe. Organize games like beach volleyball and limbo.
Ancient Mythology Party: Dive into the world of ancient Greek, Egyptian, or Norse myths. Kids can dress up as gods, goddesses, or mythical creatures, embark on legendary quests, and decipher hieroglyphics or runes.
Whimsical Wonderland: Inspired by tales like "Alice in Wonderland," set up tea parties, giant playing cards, and croquet games. Use oversized decorations and whimsical props to give it a dreamy atmosphere.
Racecar Rally: Set up mini race tracks for remote-controlled or pedal cars. Kids can have time trials, customize their cars with decals, and even have a pit-stop snack area.
Cave Explorers: Turn your space into a mystical cave system with fairy lights, stalactites (made of paper or foam), and hidden treasures. Kids can explore with flashlights and discover ancient artifacts.
Deserted Island: Transform your party area into a tropical paradise. Organize activities like coconut bowling, treasure hunts, and lei-making.
Dance-a-thon: Hire a dance instructor to teach kids a particular style or routine. Let them showcase their moves in a final ballet, hip-hop, or freestyle performance.
Little Builders: Using giant cardboard blocks, planks, or foam pieces, let kids construct their dream playhouses, castles, or forts.
Nautical Navigators: Emulating the age of explorers with maps, compasses, and ship-decor. Kids can learn to tie knots, search for buried treasure, and navigate by the stars.
Outer Space Observatory: Set up telescopes for stargazing, inflatable planets, and galaxy crafts. The children can make constellations, launch DIY rockets, and taste "astronaut" ice cream.
Storybook Adventure: Pick a beloved children's book and bring it to life. It could be "Where the Wild Things Are," "The Very Hungry Caterpillar," or any other favorite. Organize activities around the book's theme and characters.
Tiny Town: Create a miniature town in your backyard or living space. Kids can pretend to be firefighters, bakers, postmen, and more. Set up little shops and stations for interactive play.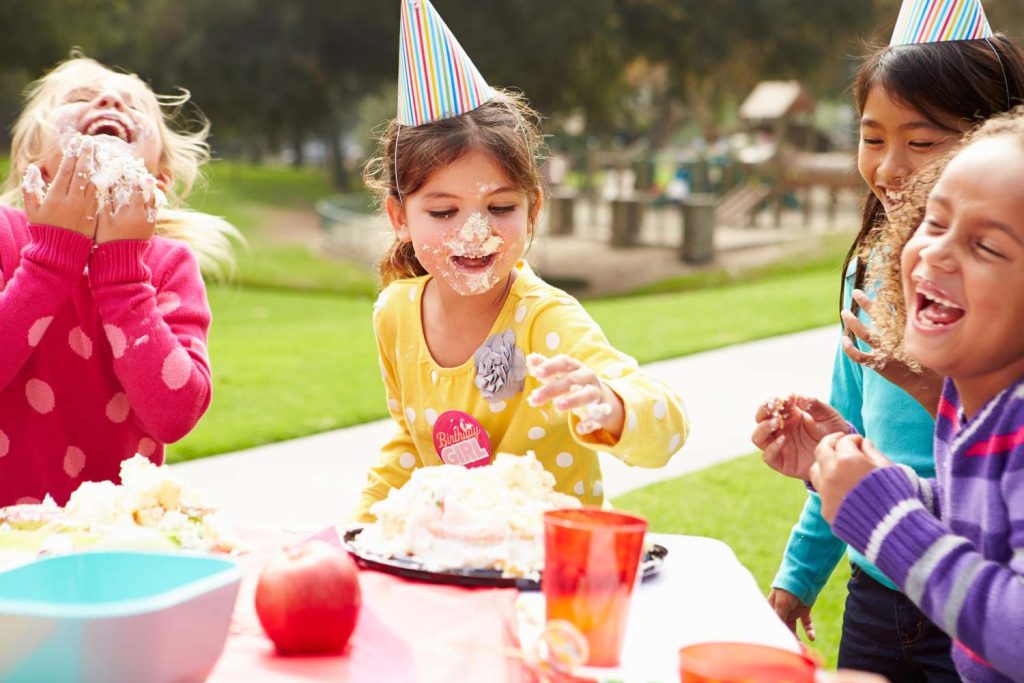 Final Words
As mentioned above, the list has extensive ideas for organizing a fun birthday party for your kid. The list has been carefully curated to cater to all kinds of people, and there is something for everyone.
The themes mentioned in the list are from real and fantasy worlds—the themes in the list range from distant galaxies to miniature towns and fun quests. Each theme is engaging and promises a day filled with laughter and joy.
These ideas will make your kid's birthday a memory they will cherish forever. You can use the ideas as such or play with your creativity and have a blast.