Are you expecting your bundle of joy? Is it your very first baby? Then you should be all happy and excited. What have you planned to name him, knowing that you are going to get a baby boy just a few months away from now? Well, the list can be a little overwhelming for most of you, isn't it?
Some of you would want cute-looking names, while a few of you want names that are classic and charming. There are these funny names that look incredibly spectacular too. As a matter of fact, all of us want to coin names that look different and unique for our baby boys or for our girls.
It is also a sentimental thing for most of you when it comes to naming your babies. Similarly, strong maternal and paternal instincts play a vital role when wanting to name your kids.
Let us discover categorized forms of baby boynicknames here in this list.
1. Classic Names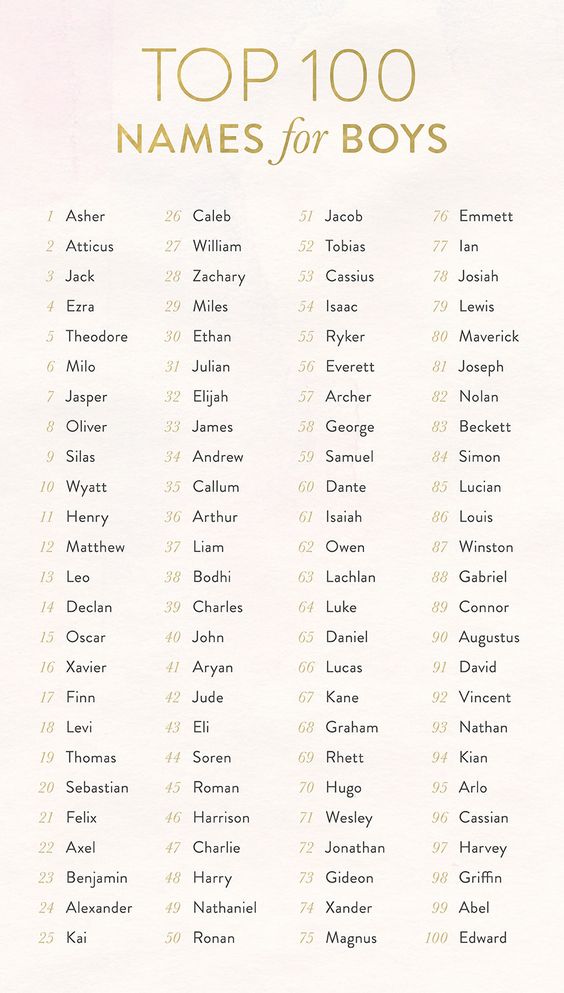 Well, if you want to create those classic names for your baby boy, then you would want to cherish those lovely moments as you want to be in the good books of your friends, relatives, and other well-wishers. The priest at your church would also christen classic names for your baby boy.
Here is the list of classy ones you can ideally go in for.
Aron
Abel
Abraham
Alex
Anthony
Asher
Ashton
Benjamin
Brandon
Brian
Brody
Brookes
Brian
Calvin
Cameron
Carter
Charles
Charlie
Christopher
Clayton
Cooper
Daniel
David
Dawson
Derek
Dexter
Dominic
Dylan
Edward
Elijah
Ellis
Emerson
Emanuel
Felis
Finlay
Francis
Frank
Gevin
George
Grayson
Griffin
Harrison
Harry
Harvey
Hayden
Henry
Hudson
Hunter
Issac
Ivon
Jack
Jackson
Jacob
Jake
Jamieson
Jasper
Jayden
John
Jonathan
Joseph
Joshua
Julian
Justin
Kenneth
Kevin
Kingston
Kyle
Leo
Leon
Leonardo
Lorenzo
Louie
Lucas
Mark
Martin
Matthew
Max
Macmillan
Michael
Nash
Nicholas
Nolan
Oliver
Oscar
Owen
Parker
Patrick
Paul
Peter
Preston
Ralph
Ricardo
Richard
Robert
Ronald
Rowan
Rylan
Sam
Samuel
Simon
Spencer
Stephen
Steven
Teddy
Thomas
Timothy
Tommy
Travis
Trevor
Vincent
Walter
William
Wesley
Xavier
Zander
Zane
Zeke
2. Cute-Looking Baby Names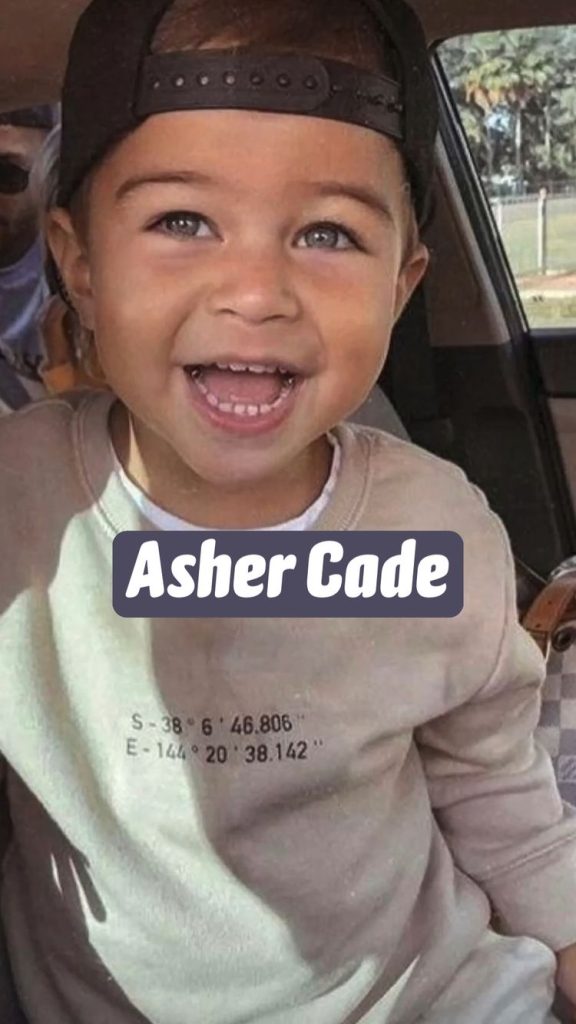 Do you choose a cute baby boy nickname? These are cuddly and cute-looking names you would love to associate your baby boys with. The feeling of understanding your baby's cuteness and enhancing the lovely bond you share with your baby boys is achieved when you choose cute-looking nicknames.
Here is a list you can choose from.
Cupcake
Cutie pie
Jelly bean
Hugs
Munchkin
Pickle
Honeypie
Smoochie
Tinker
Bubble gum
Lolly pop
Ice lolly
Pine tree
Woody
Sweetie pie
Tweety bird
Hunter
Halloween
Teddy bear
Teeny Weeny mouse
Mr. Cat
Porridge
3. Funny-Looking Names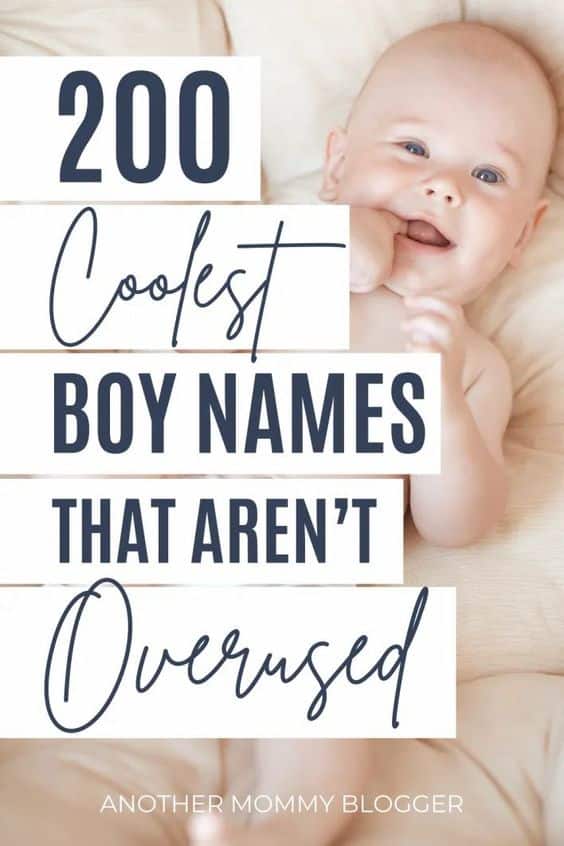 Do you want to lend a funny bone to it while choosing a baby boy nickname thing? While you want to laugh, you let others laugh at these hilariously cool and funny baby boy nicknames.
Helping you with the list pertaining to the same.
Cheeky
Chunky Monkey
Ducky
Giggle Bum
Hun
Stinker
Chickadee
Squirt
Terror
Trouble maker
Procrastinator
Pickle pants
Pain in the bum
Drama king
Attention seeker
Rat on the racks
Cat on the sack
Bluey Boy
Lazy Rummer
Mr. Right
3. Hobby Names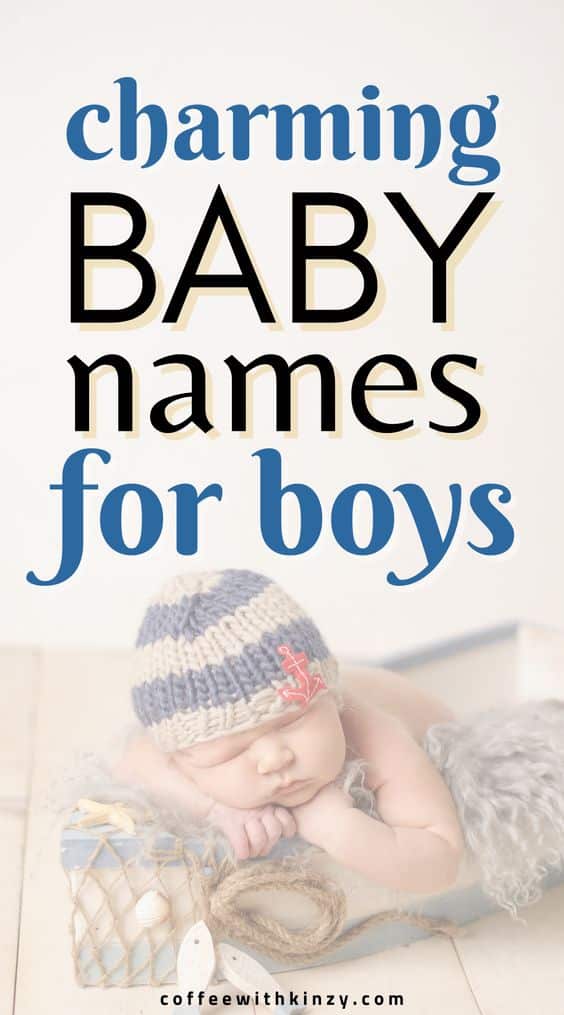 You choose hobby-related names when you want your sons to pursue these hobbies. Here are a couple of suggestive ideas and names we have outlined for you as such.
Mr. Gamer
Jumping jack
Artist
Roulette
Black Jack
Rummy
Hockey
Mr. Painter
Stamp
Runner
Gardener
Foodie
Burger lover
Couch potato
Mr. Nerd
Book worm
4. Attention Seeking Names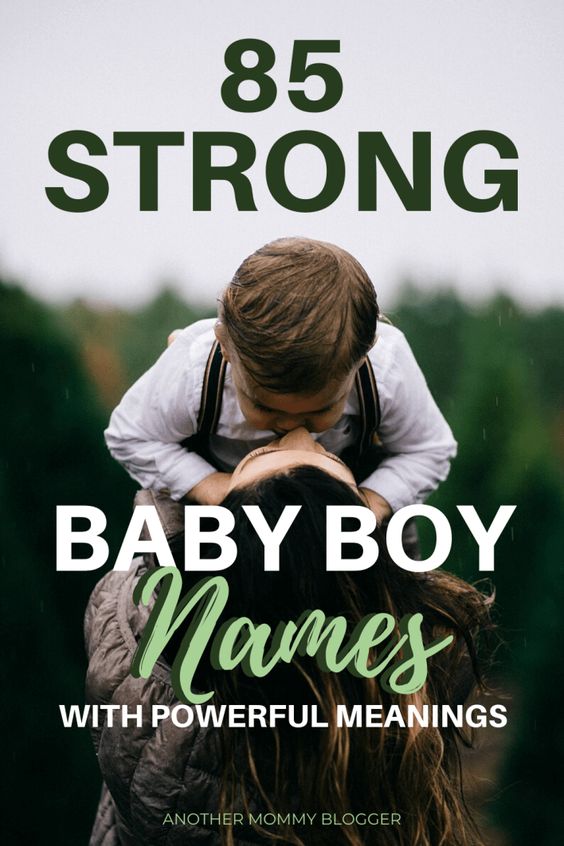 Some of you may want to seek immediate attention when they call out your son's name. These are attention-seeking names that we look for.
Bloomer
Thumper
Thunder
Wrestler
Happy holiday
Weeping willow
Dont care attitude guy
Gunner
Action King
Brownie Man
Las Vegas
5. Celebrity Names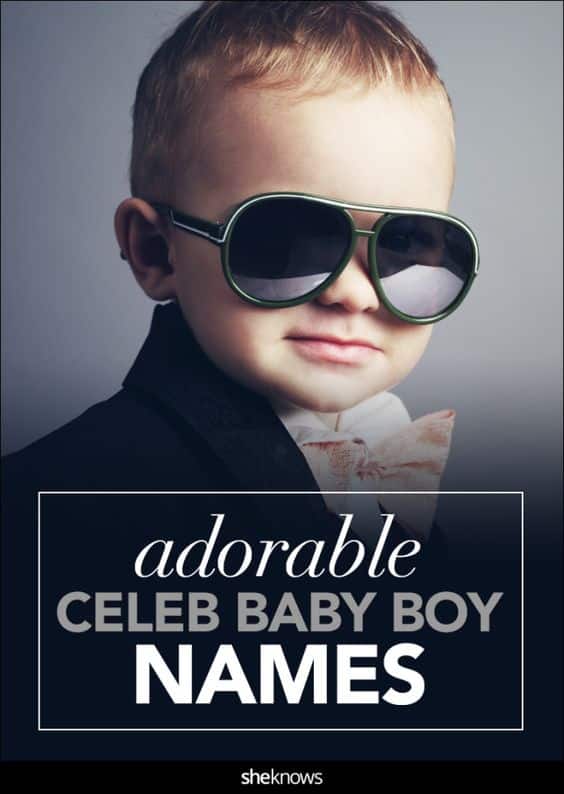 Do you want your son's name to resemble that of a celebrity? Here are celebrity names you can choose from.
Acer
Apollo
Cannon
Cruz
Champ
Francisco
Hawkins
Magnus
Phoenix
Wilde
Strummer
Most Hollywood celebrity names have these names chosen for their kids. So, you can go with one that suits your list.
How to Choose the Right Baby Boy Nickname
In order to get the baby's nickname or real name vibes correct, here are a few enticing guidelines in the form of tips and ideas.
1. Research the Internet
To get really unique and out-of-the-box ideas in naming your baby boy, you must research the internet. This way, you get a greater level of understanding of how the naming thing works. Also, you get knowledge of the variety of names you can choose from. Overall, researching the internet gives you well-informed choices when it comes to baby boy nicknames.
2. Analyze Attitudes or Prototypes
What is the kind of personality you would like to pass on to your baby? Would you want him to be benevolent and kind the way you are? Do you want him to be shrewd like your husband is? Do you want your kid to develop hobbies and indulge himself in extracurricular activities? Here, you must outline the attitudes or character prototypes you would want to inculcate in your child. You can choose baby names accordingly.
3. Getting Recommendations
Have you had friends who have had their babies just weeks or months before you? Well, there is nothing wrong with getting recommendations from friends, relatives, or colleagues who have named their baby boys. You get the recommendation from your friends and colleagues, and you can tweak your style. This way, the names are different, plus you get the popular ones out there on the table.
4. Get in Touch with Naming Experts
Naming experts or naming conveners have decades of experience helping parents choose the right names for baby boys or girls. As you may have a list that is daunting and overwhelming, sometimes it becomes difficult for you to make the right choices for your newborn. Therefore, by getting in touch with naming experts who are well-versed in the field of christening names for children, you feel that your job is almost done.
5. Visit Your Church
Some of you may want to christen your boy according to his birth star or sun signs or go with more traditional names. And you can take recommendations from a parent or a church father to suggest authentic star names or birth sign names that can be a compatible fit for your child. Traditional Roman names can be chosen this way. However, this rule holds good only when you have a traditional upbringing yourself. Most parents today want to pick fashionable and fun-loving names to beat the trends of the modern-day era.
6. Magazines in Vogue
When you read a lot of articles from online or book-based magazines, you come across quite a lot of articles and tabloids on parenting. This way, you get a fair idea of what the ultra-modern trends or voguish ideas are with respect to naming your children. Well, you can feel free to pick one of those and add a personalized touch to it based on your family values and traditions.
7. Have a Consultation with Your Numerologist
Quite a lot of us have this fascination with numbers. In other words, dabbling with numbers seems to be a fun game for you. You may want to name your children according to their birthday dates or after calculating a numerological configuration on the names. Consulting a numerologist with respect to the same can help you arrive at the right kind, dear little baby boy nickname.
8. Have a Word with Your Tarot Reader
Are you smitten by the mysterious knowledge your Tarot Reader has? Well, he or she has a list of cards that tell you what holds good on the cards that will bring you good luck. Again, a tarot card reader will also help you foresee the bad signs you must avoid at any cost. Therefore, having a word with a Tarot Card Reader helps you get lucky names suggested for your baby munchkins.
9. Are You Fascinated with Palmistry
To help you get more names that will guarantee a lucky charm for your baby boy, here is what you can do. Having a word with a Palmologist can help you determine those lines on your palm or that of your baby's palm. Suitable names can be suggested for the future that holds good for your son in decades to come.
10. Magical Names Can Be Mesmerizing Too
You can choose some of the magical names that sound mesmerizing to you. However, black magic and witchcraft names have to be avoided as you do not want your baby boy to get possessed. A few goodwill magic names can, however, be chosen if you want to take a road that is less traveled.
11. Get Recommendations from Elders
Elderly women say, like your grandmoms or great grand moms, have definitely lived their lives of legacy. The wisdom they have during the years of their living is comparable to none other. Hence, you can pay a visit to your grandmom or great grand mum in choosing the ideal babyboy nickname. This way, you also get a wonderful opportunity to seek the blessings of your elders or well-wishers who have lived their lives to their fullest.
12. Ancestral Names Can Be Chosen
Are you the kind of person who loves carrying your family legacy around? If your answer is yes, traditionally woven family names or ancestral legacy names can be chosen for your baby sons. This way, you carry your family legacy forward. And there is a nostalgic charm involved when you choose family legacy names or ancestral names.
13. Get in Touch with Contemporary Styles of Naming
Would you want to go with retro vibes? Then choosing names like 'Dave' or 'Michael' are norms you can go in for. These names have rustic and contemporary vibes to them, and at the same time, the names are accepted by modern-day millennials too. We have George Clooney, Michael Douglas, Richard Davidson, and quite a lot of celebrities who go with contemporary yet modern style names.
14. Going with Seasons or Names of Months
Some of you may love associating your baby boy with the season or the month he was born in. Names like Summer, Augustine, Julian, Snowden, and May suffice the requirement quite well. For girls, people name them Ms. June, Ms. April, etc. Going with seasons or months is another favorite gimmick you can have your hands at while naming your son or daughter.
15. Movie Names Can Be Interesting
Mrs. Doubtfire was a wonderful movie that starred the famous movie icon 'Robbie Williams.' Likewise, you may have a list of movies that have captured your heart. Naming after movies is one more thing you can give a try into. There are a plethora of movie names and movie characters you may have reminisced about in the past, and you choose names from that particular list.
Summing It Up
All in all, we have unveiled a list of famous baby boy names according to their categories. The baby is going to be all yours, and you are going to love him with all your heart. So, however, you name him, that name is going to stick in your heart for the rest of your lives. With an overwhelming list of names, you can pick your choices when you segregate names category-wise.
Having a word with friends and relatives can also give you cue cards on how you name your baby sons effectively. After all, you do not want your son to be stuck with an inappropriate name.
So choose names wisely and use a degree of caution while you go through naming lists.