Star signs, zodiac signs, and moon signs are quite common. Most of us are aware of these traits, but when we talk about birth flowers then, there are possibilities that we have no clue about. Just like zodiac signs are important, birth flowers are equally important. They are considered to suit your personality and bring positivity to your life.
Birth flowers are unique, and every month has its own flower. Each birth flower delivers a deep meaning and connection. Understanding birth flowers in detail is essential as it can open new opportunities in your life.
If you are wondering what your birth flower is, stick to the end and learn all about your birth flower in detail.
What is a Birth Flower?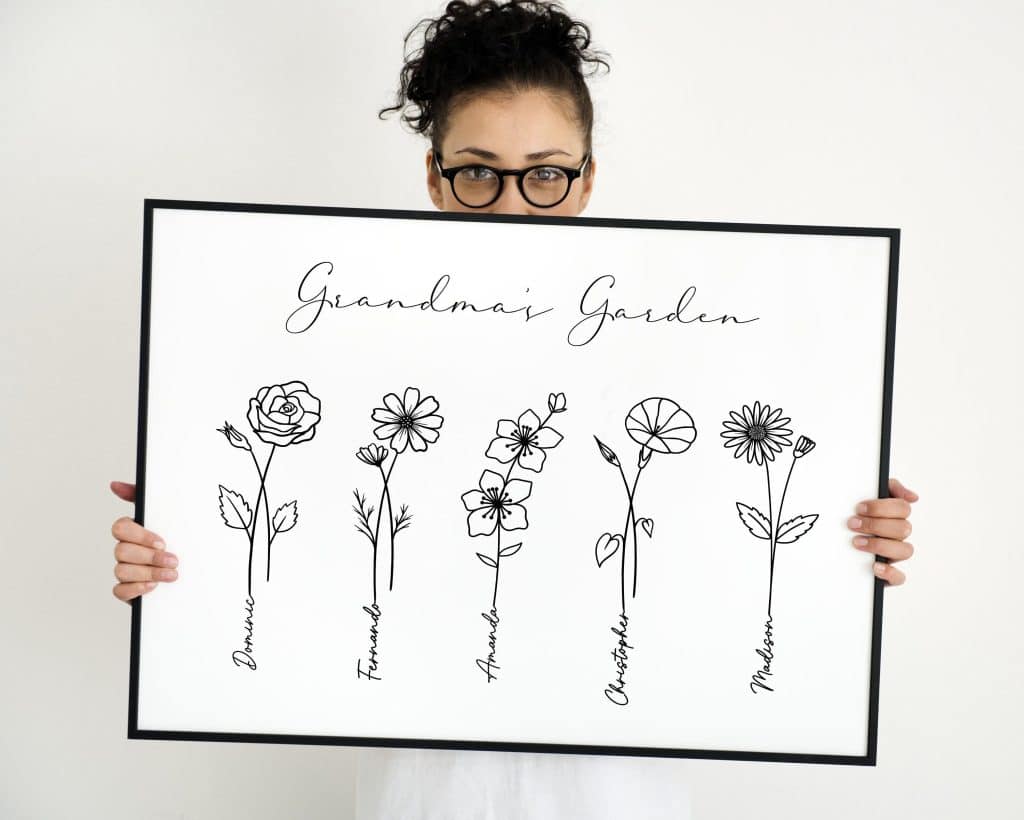 A birth flower dates back to ancient Roman times when birth flowers were considered when they bloomed. The bloom time in Rome was considered a celebration, and people would decorate the altars of Roman gods with these flowers. They hold a unique place in ancient times and are considered pious.
As an amateur, one learns about birthstones, but flowers are not considered very early. People tend to take time while figuring out the history and meaning behind their birth flower, but once they do, then they see it in necklaces and tattoos.
If you are still confused about what your birth flower is? Check the below-mentioned chart for more clarity.
| | | |
| --- | --- | --- |
| Birth Flower | Meaning | Month |
| Snow Drop | Love, Admiration, Hope | January |
| Violet | Youth, Love, Faithfulness | February |
| Daffodil | New Beginnings, Rebirth | March |
| Daisy | Innocence, Purity, Bliss | April |
| Lily of the Valley | Hope, Sweetness, and Good Luck | May |
| Rose | Romance, Happiness | June |
| Lotus | Purity, Positivity, Dignity | July |
| Poppy | Strength, Peace, Imagination | August |
| Morning Glory | Resilience, Affection | September |
| Cosmos | Passion, Creativity, Peace | October |
| Chrysanthemum | Friendship, Honesty, Joy | November |
| Holly Berry | Wealth, Hope, Protection | December |
History of Birth Flower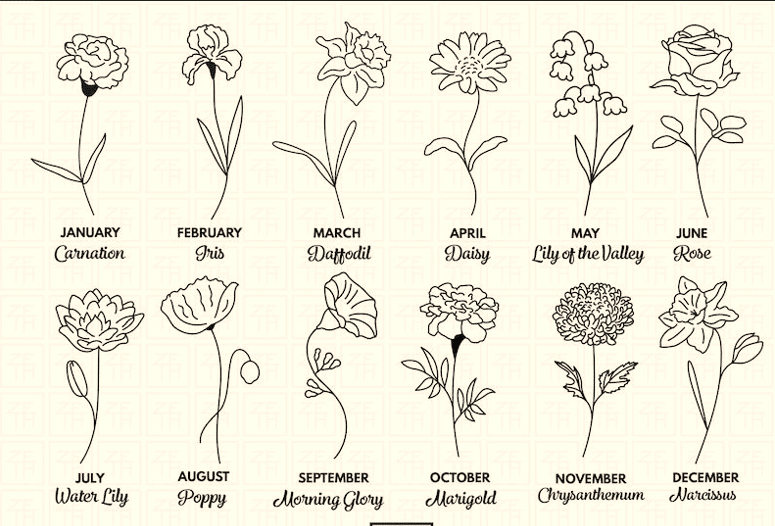 Birth flowers are meant to represent the month one is born. Each and every flower has a particular month that resonates with it. It is often believed that these flowers have historical and spiritual value to them. Due to this, birth flowers are often considered for predictions and personality traits of a person.
The origin of birth flowers goes back to Roman times when birthday celebrations started to begin. As stated above, they were used to decorate altars of Roman gods and were often gifted on birthdays. Furthermore, these birth flowers were merely flowers until Lady Mary Wortley Mintagu gave meaning to each one of them.
Why Consider Birth Flower?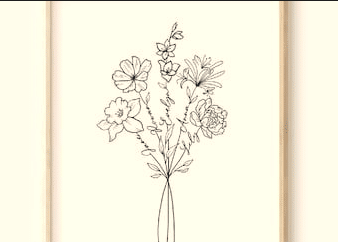 As we have already discussed, birth flowers are related to specific months, but do you know these months are categorized as per the magical properties of flowers? Every flower has its own properties like color, scent, aroma, and beauty, which are considered equally while associating with a month.
Nowadays, it is quite in trend to get a tattoo as per birth flower. People get themselves inked with birth flower not because they are unique but because it also depicts the personality of a person. A person confused about their birthday flower can easily use a birthday chart and use it accordingly.
Different Types of Birth Flowers with Meaning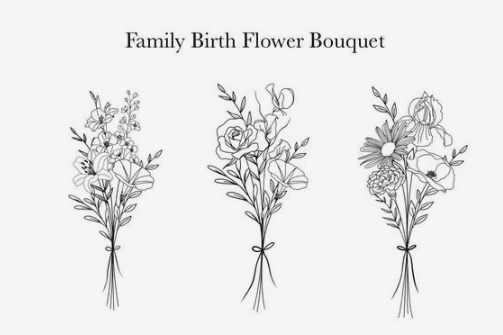 Another term that associates deeply with the birth of flowers is floriography which means flower language. It is a language that involves expressing one's feelings or message through flowers.
Gifting someone a flower has a message associated with it, and to understand that in-depth, let us look at different birth flowers and their meanings.
1. January Birth Flower – Snowdrop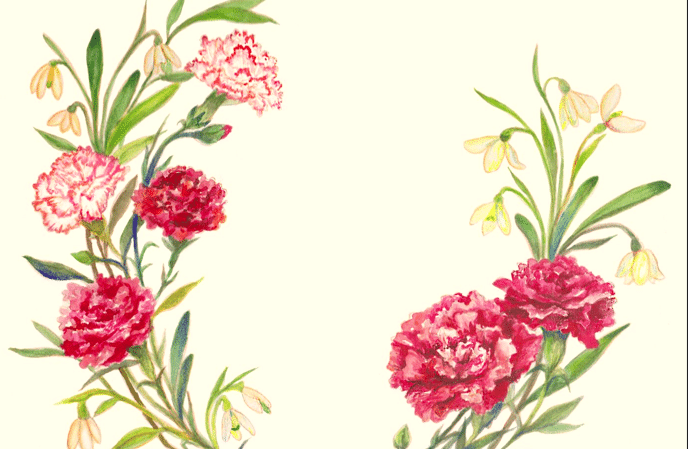 The birth flower of January month is the Snowdrop which is known to be a symbol of new beginnings and hope. Snowdrop is the first birth flower of the season, and it is a winter-blooming flower. The flower blooms itself during the period of January and March, even in the snow. It originated from the Greek word Gala, which means milk.
The flower got its name from its white appearance and can be gifted to express feelings of hope and sympathy. It is a symbol of innocence and purity but is sometimes considered a stroke of bad luck. Some sources state that the flower was a sign of hope gifted by Adam to Eve when they were banished from the Garden of Eden. People with this birth flower are often genuine and loyal.
2. February Birth Flower – Violet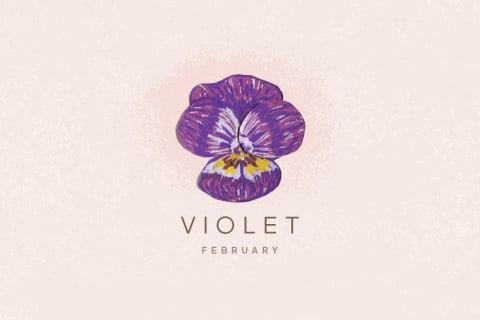 February is the month of love because we are close to valentines week. This birth flower blooms in the month of February and resonates with love. The flower has beautiful purple-blue color with heart-shaped leaves that indicates a feeling of love. Ancient Greeks popularly cultivated violets for wine preparation and medicinal purposes.
Violet, as a birth flower, is a great gifting option as it symbolizes loyalty and love. It is often used in paintings as it describes itself as modest. The flower got its name from the Latin word viola, which represents the color. People falling under this month are meant to have lovable and happy personality traits.
3. March Birth Flower – Daffodil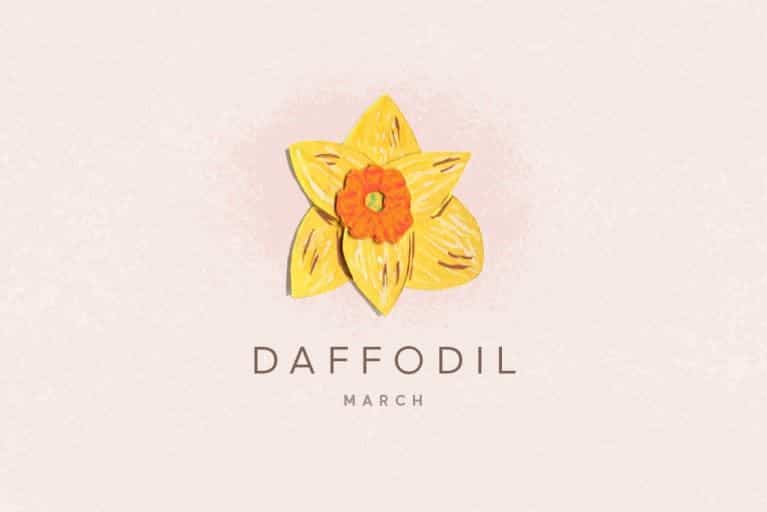 The month of March marks the coming of spring season, and so does the blooming birth flower Daffodil. The spring season symbolizes color, and the daffodil represents the bright yellow color that stands for it. The bright yellow color is a symbol of new beginnings, happiness, and good fortune.
The Daffofil birth flower got its name from the Latin word Narcuissus which was the name of a famous Greek figure. The famous Greek figure saw his image in the water and drowned himself, and later there was a daffodil grown. Apart from being the national flower of Wales, it is also said that one who sees the first blooming daffodil gets blessed with wealth.
4. April Birth Flower – Daisy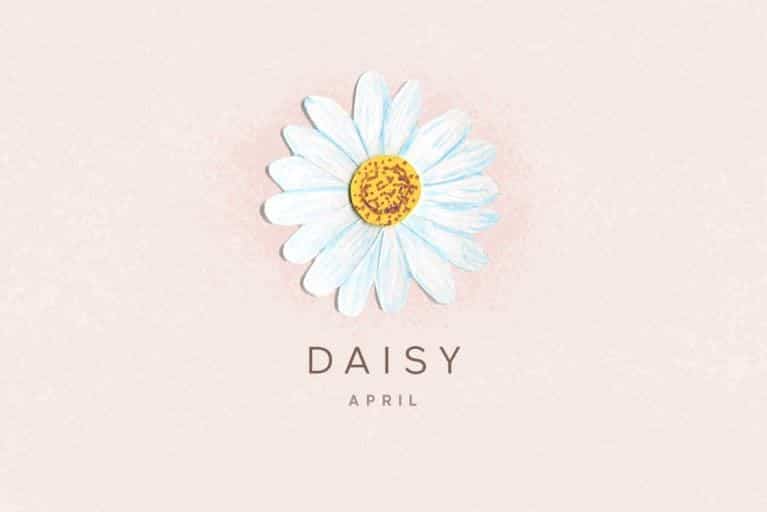 The month of April comes with heat and scorching sun, but one thing that blooms beautifully in this month is the daisy birth flower. The flower is a symbol of innocence, purity, and bliss that is often associated with motherhood. Daisies are available in various colors, and if you are planning to gift someone a bouquet of the same, choose the color wisely.
Apart from being beautiful gift-worthy flowers, they are often eaten as well due to the high Vitamin C in them. If you have slow bleeding, cough, and indigestion, then this flower might help. It has endless optimism as they start blooming in the summer season and stay till the fall. They are also known to bloom the whole day under light and close petals at night.
5. May Birth Flower – Lily of The Valley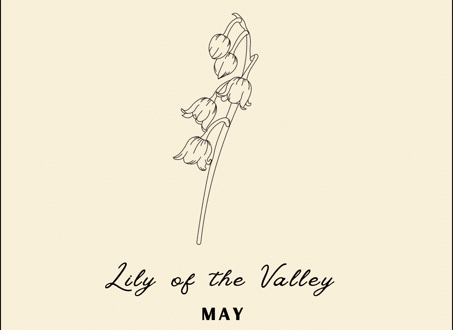 Lily of the Valley is the birth flower of May month, and it comes with hope. It has a very short blooming period, and Victorians resonate it with the phrase "return to happiness." It has a great association with the Garden of Eden and often comes up with that.
The flower is also known to be originated when the blood of St. Leonard fell while fighting with the dragons. It is said wherever the blood was dropped; there was a flower. Additionally, They have a beautiful color and bell-shaped leaves that denote happiness and bloom. People associate with this month are often happy-headed and keep life at peace.
6. June Birth Flower – Rose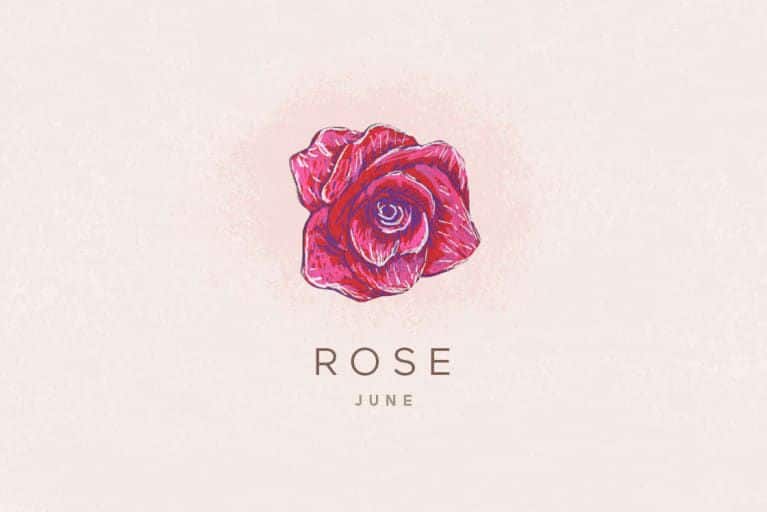 Rose is one of the most popular flowers as it is known for its beauty and enchanting scent. People born in June have roses as their birth flower. Rose is known as a symbol of love, friendship, beauty, and appreciation. If you gift someone a bouquet of roses, then it will represent the feeling of gratitude.
Different roses have different meanings, and one can gift something as per their bond and relationship. Just like the red rose is meant for expressing love, the orange rose is meant for passion and desire. On the other hand, pink roses depict happiness, gratitude, admiration, and innocence.
7. July Birth Flower – Lotus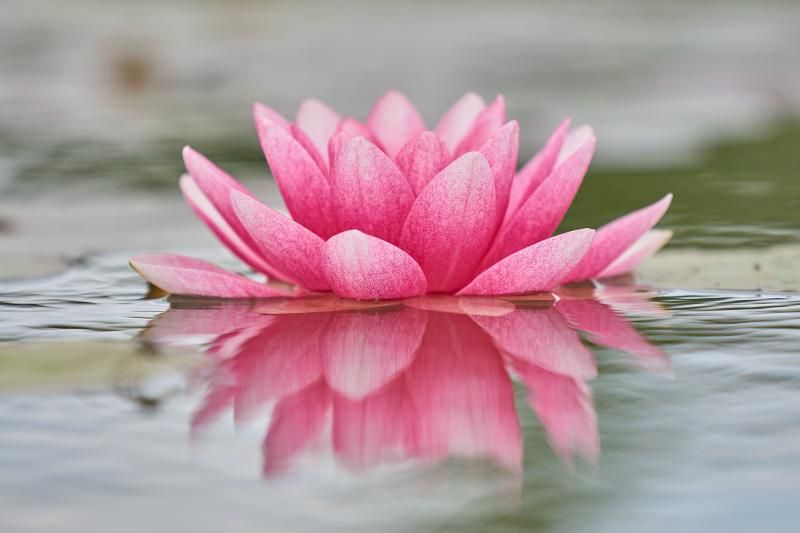 July-born people have Lotus as their birth flower, and it is known to symbolize dignity and purity. The lotus is generally bloomed in a large waterbody or pond and often found floating on the surface. It resonates with the hope that beauty can be bloomed from suffering and offers great positivity to one.
These flowers can be seen mostly in tropical regions but in some places in the UK as well. Some cultures depict the lotus birth flower as a symbol of rebirth. It is said that the dirtiest water blooms beautiful lotus and offers hope. People falling under this month have personality traits like wisdom, resilience, and achievement.
8. August Birth Flower – Poppy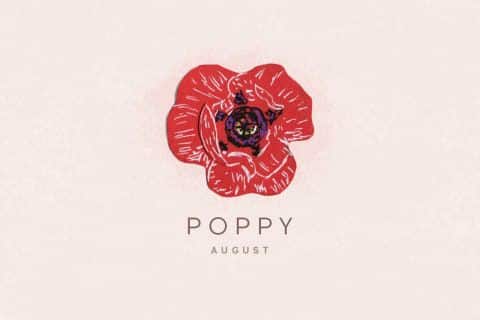 August borns have their birth flower poppy, which represents peace, remembrance, and strength. It is a wildflower popular among gardeners because of its wide availability and seeds. The flower looks delicate, but in general, it has very strong petals. Poppy flower is available in various colors, and each one of them represents a different message.
The red color poppy flower symbolizes happiness and pleasure, whereas it also represents deep love in countries like China and Japan. If you choose a yellow poppy, then it represents success, prosperity, and wealth. People born in the month of August have personality traits like creativity, happiness, and imagination.
9. September Birth Flower – Morning Glory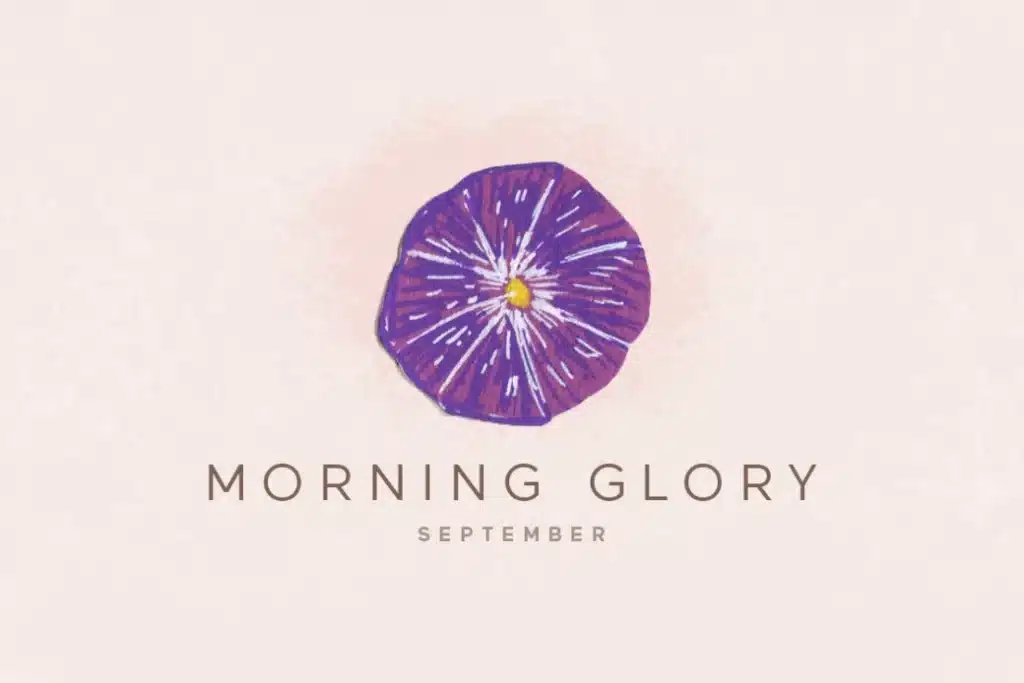 Morning Glory is the birth flower of people born in September. It is a symbol of strength, affection, and power to achieve dreams. The flower is said to be resilient and passes the power to people born in this month. They are usually bloomed early morning, and if you are an early riser, you can see them blooming.
Apart from this, as the name suggests, it is a morning blooming birth flower and shuts itself during the night. It is not available widely, and people find it hard to get them, but if you are a keen gifter, you can find one. People born in this month are very strong and focused and make decisions in life quite boldly.
10. October Birth Flower – Cosmos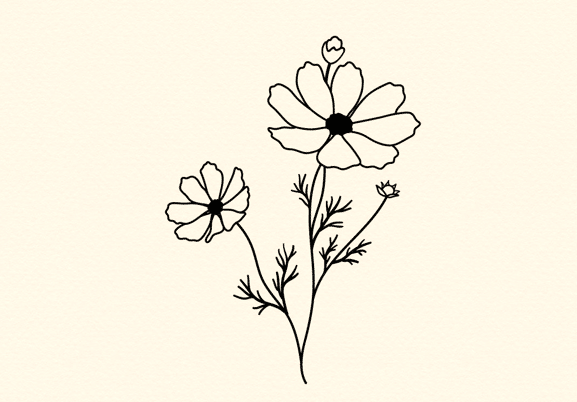 October borns have Cosmos as their birth flower, and it depicts peace, tranquillity, and love. The flower name Cosmos is derived from the Greek word kosmos, which means harmony and order. It is also said that it was named by a Spanish priest in Mexico who fell in love with the flower's beauty.
Cosmos depict reassurance, and people who receive them feel loved. They are quite easy to be cultivated, and they can be easily added to any garden. People usually gift Cosmos to others to show their deep feeling of love. This birth flower is available in vibrant colors and smells amazing.
11. November Birth Flower – Chrysanthemums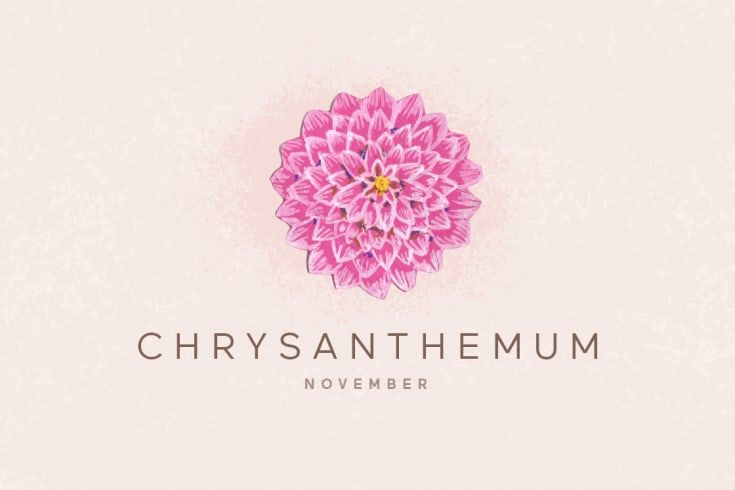 Chrysthamums is a November birth flower derived from the Greek word Chrys and anthemion, which in layman's language means flower. Apart from this, it is also known as mums in the English language. These flowers go way back in history, and Japan celebrates a festival in honor of the chrysanthemum.
This particular birth flower has a beautiful poppy color. It is usually found in golden color but can also be seen in various other colors; each one has a different meaning. Red flowers represent passion and love, and yellow represents innocence and unrequited love. It also depicts honesty and compassion in November-born people.
12. December Birth Flower – Holly Berry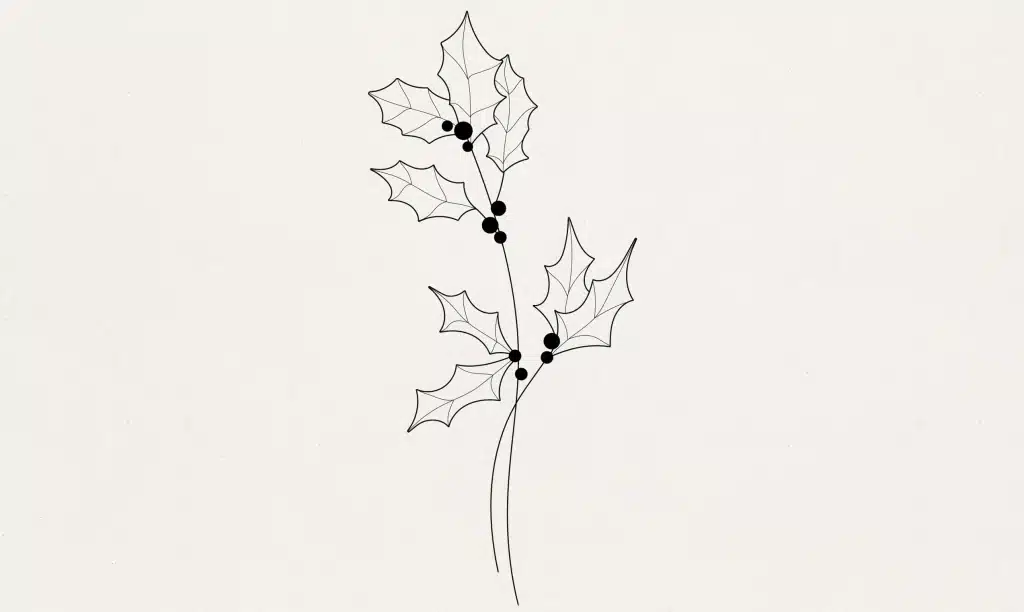 December borns have holly berry as their birth flower, and it is not bloomed in the month of December. Only a bud is usually visible during the Christmas holiday, and it is said to celebrate the winter solstice in pre-Christian times. This particular flower resonates with optimism, and people born in this month resemble that in their personality.
Protection is another common word that comes with this birth flower, as it has prickly leaves. Due to pricky leaves, they are perfect to add to your garden as they protect themselves on their own from other animals. Apart from being a holiday flower, it brings a lot of joy and happiness with it.
Conclusion
Just like birthdays are special, so does birth flowers. They have a deep meaning and connection to them that goes way long with one's personality. Birth flowers were not so famous a few years back, but now people are gathering more knowledge about them. Hence, as they are offering more and more knowledge, they can be seen a lot.
The most common way of using a birth flower is by understanding its meaning first and then getting a nice pendant made with its depiction. One can also get a tattoo on their body for their birth flower, as it looks stylish yet meaningful. Another way is to add a plant of your birth flower in your garden.
Lastly, we hope this article might have helped you gain good knowledge about birth flowers.