We understand that the holiday season is all about appreciating special moments with loved ones, and what better way to do that than by hosting the coolest Christmas party ever? We'll find a collection of Christmas party themes to make your celebrations truly wonderful. Christmas is a time when friends and family come together to share joy and laughter and create lasting memories.
Our handpicked themes will motivate you to host a party that everyone will discuss for years to come, from classic and cheerful ideas like a Game Of Thrones or Hawaiian Luau party to unique and amazing themes like a Seaside Beach or Harry Styles.
We've got something for everyone. These themes are designed to be stress-free and budget-friendly so you can pay attention to what truly matters: spending quality time with those who are dear to you. So, grab your favorite holiday beverage, ready to jingle all the way.
Let's start with the coolest Christmas party themes to help you find a lifetime of appreciative memories.
1. Ice Cream Christmas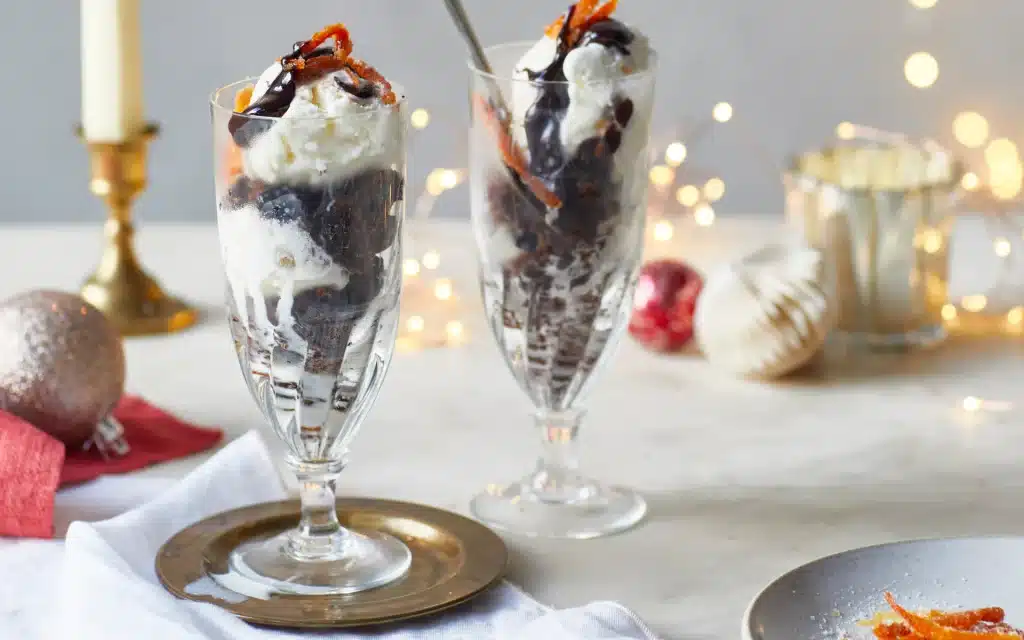 Think of a snowy paradise where ice cream is the show's star. This special Christmas party idea blends winter's coolness with the yumminess of your favorite dessert. Decorate your place with ice cream stuff and soft, pretty colors. Share many ice cream flavors and toppings so everyone can make their sundaes. And don't forget to serve hot coffee for a warm touch. It's a yummy twist on regular Christmas party themes that'll give everyone sweet memories.
2. Scandinavian Xmas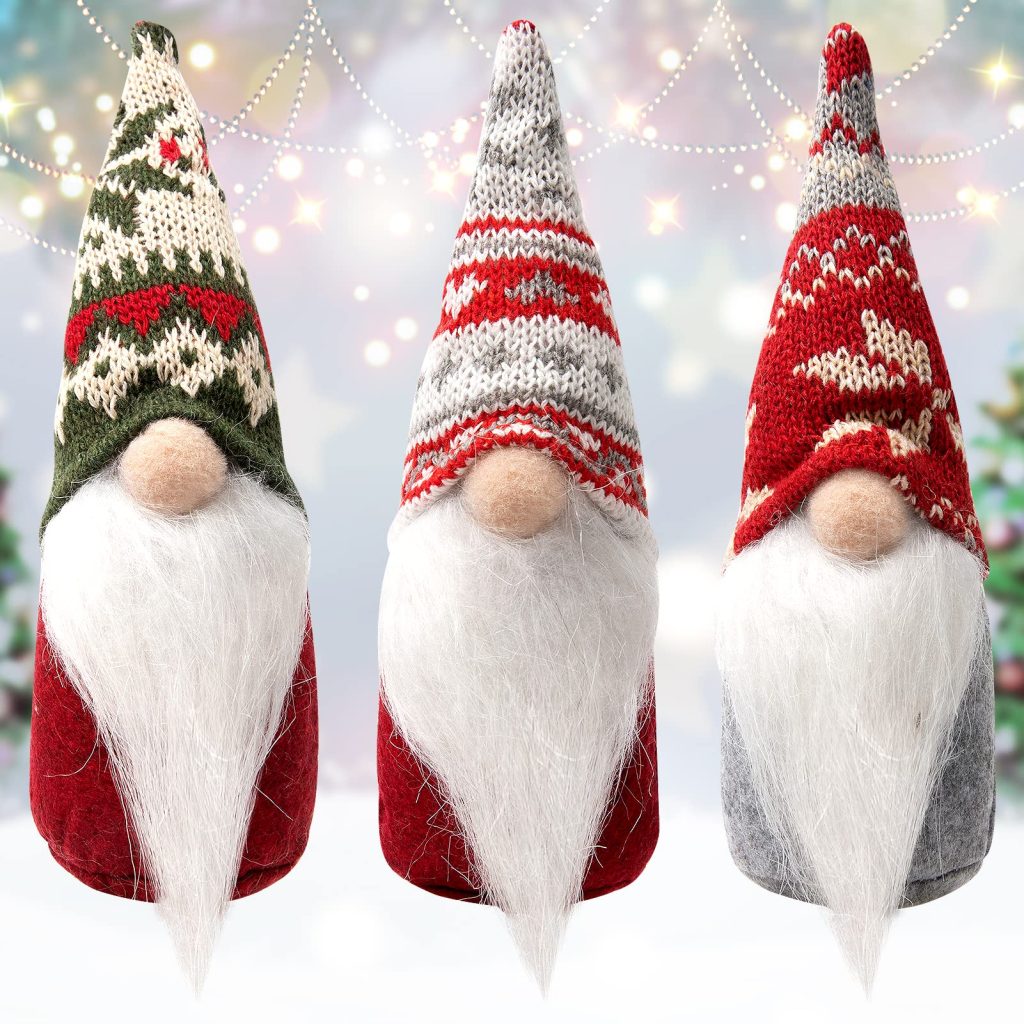 Make your place comfy with simple things like soft white lights, wooden stuff, and lots of warm blankets. Try yummy Scandinavian dishes like meatballs and warm spiced wine. Have fun with Nordic stories for entertainment, and maybe light a big log. Christmas party themes are all about keeping things simple and spending time together with your loved ones during the holiday season.
3. Paris Holiday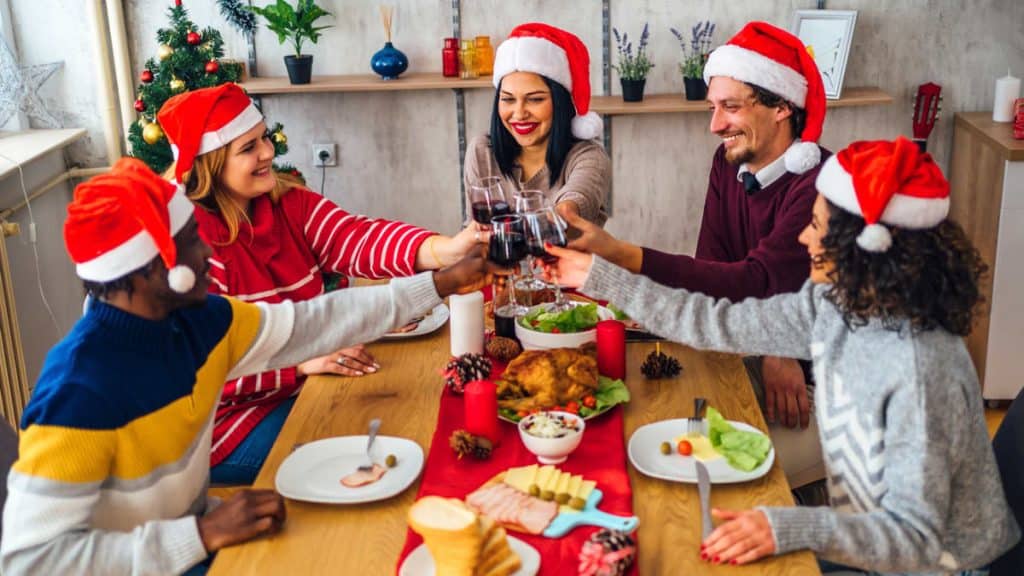 Take your guests to Paris for the holidays. Decorate with small Eiffel Towers and twinkling lights. Serve yummy French food like croissants, quiches, and macarons. Play soft Edith Piaf music in the background. Ask everyone to wear berets and appreciate French wine. It's a fancy way to have a fun Christmas, mixing holiday relief with Parisian beauty.
4. Hawaiian Luau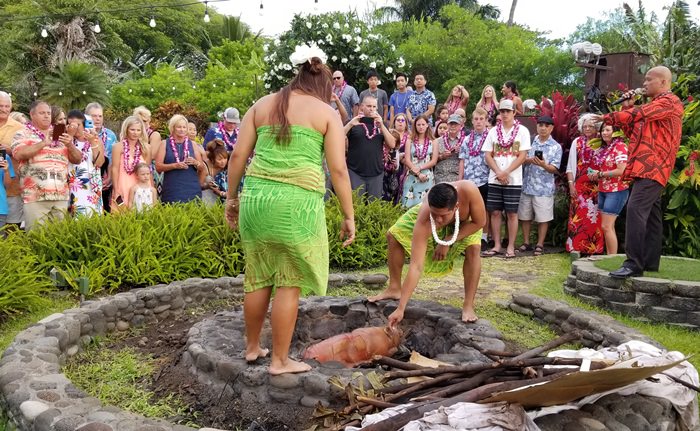 Forget the snowy scene and jump into a Hawaiian Christmas party. Turn your place into a tropical spot with pretty leis, torches with flames, and surfboards. Fill in yummy Hawaiian food, from fresh poke to tasty roasted pig. Sip on tasty fruity drinks and move to the uke music. This Christmas party theme isn't just any Christmas party; it's a holiday escape to the islands.
5. Gingerbread Bash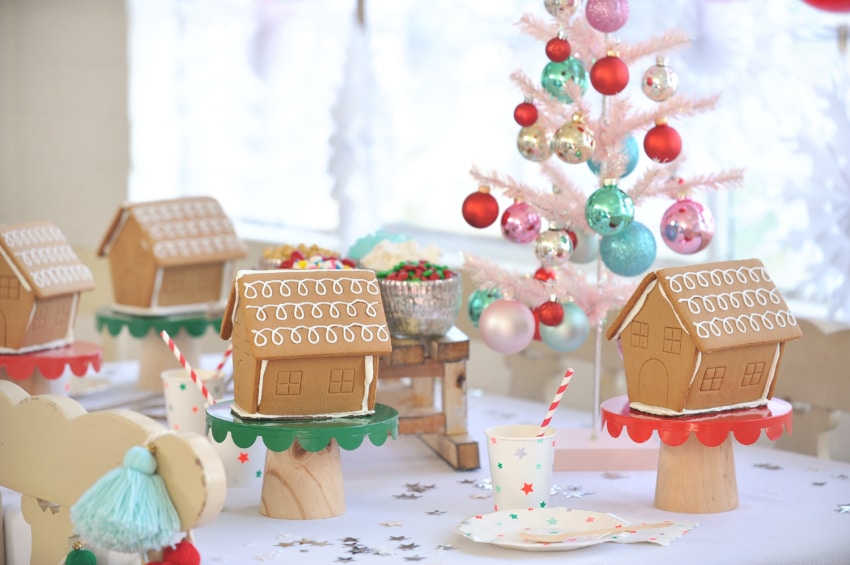 A gingerbread-themed Christmas party makes your holiday celebrations extra special. Think of a comfortable spot where you and your friends can build gingerbread houses. And there's more fun: we'll have a contest to decorate cookies. To make your place look festive, decorate it with gingerbread-inspired stuff that'll make it feel like a gingerbread place. And, of course, don't forget the star of the show, delicious gingerbread-flavored treats for everyone to love. Think about the happiness when you and your loved ones come together to share laughter, creativity, and these tasty gingerbread goodies. It's not just a party. It's a fantastic way into the holiday season, full of relief, sweetness, and the joy of being together.
6. Candy Cane Fun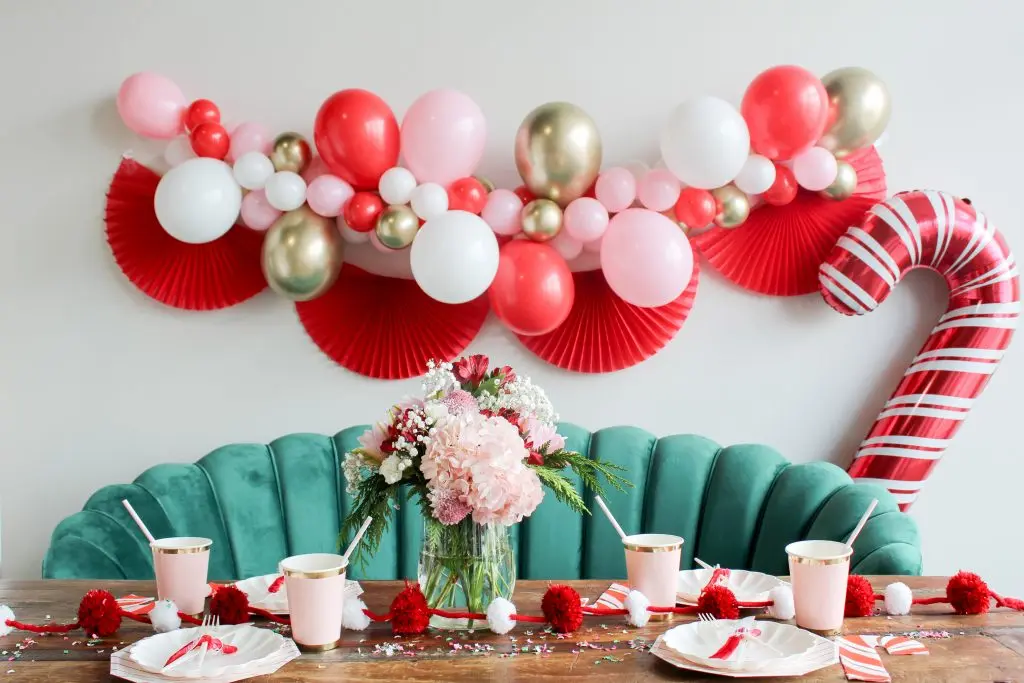 Make your Christmas party outstanding with candy canes. Decorate using red and white stripes and put candy canes on the tables. Serve candy cane drinks and desserts that everyone will love. For the kids, have a fun candy cane hunt. Hide candy canes around and let them search for them. It's a sure way to keep them happy. The candy cane theme is a great choice for all ages. It brings the holiday view and adds sweetness to your celebration. So, take the candy cane spirit and make your Christmas gathering memorable. With this theme, you can easily create a festive Christmas atmosphere. Christmas party themes are all about having fun, enjoying yummy treats, and making unique memories with family and friends.
7. Pajama Pancakes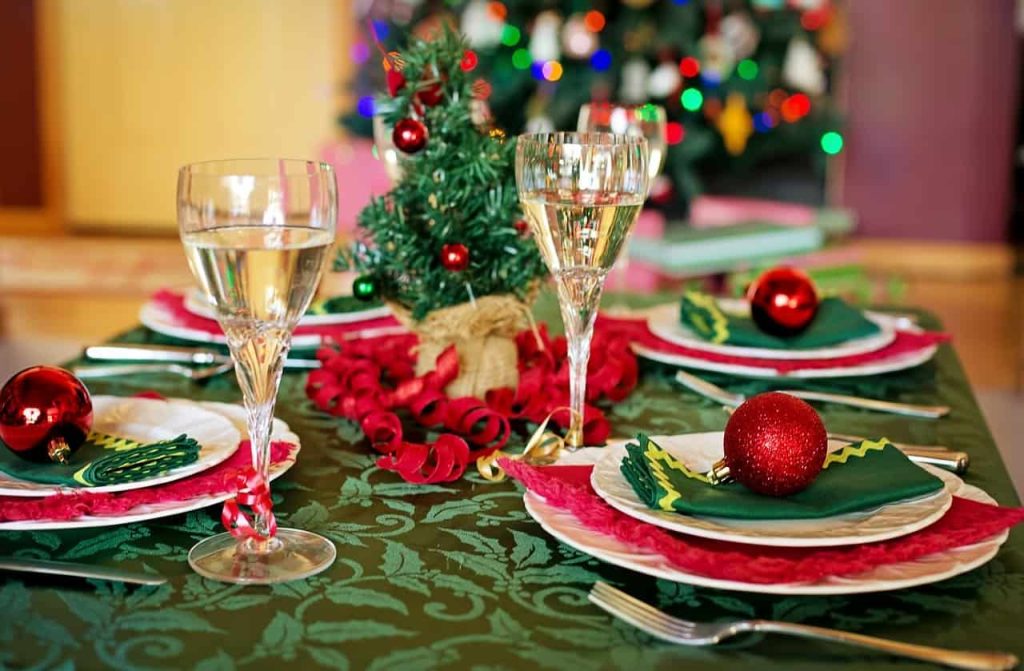 Gather your friends and family, and tell them to wear their comfy PJs. Make a pancake bar with all kinds of yummy toppings, like maple syrup, fruits, chocolate chips, and whipped cream. Make your place super comfy with soft blankets and warm slippers for everyone. This Christmas party theme is a perfect way to celebrate the holiday season together. So, put on your favorite PJs, grab some pancakes, and love the holiday spirit at home this Christmas.
8. Snow Globe DIY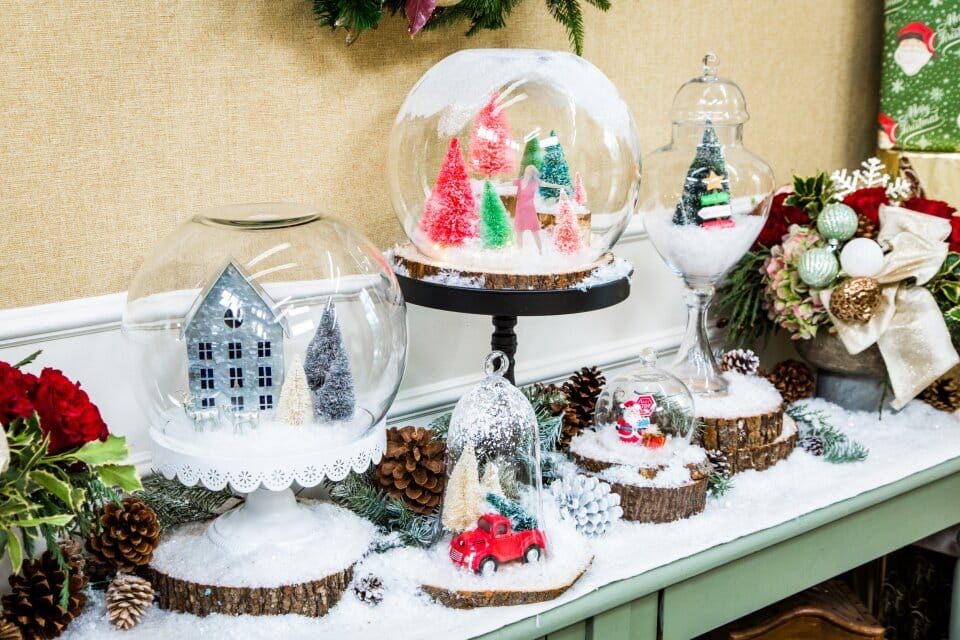 Host a fantastic Christmas party where your friends can have fun getting creative. Set up a Christmas party theme for making your snow globes with all the necessary stuff. Make the party place look nice with snow globe decorations and serve yummy snow globe-themed drinks. It's a hands-on and playful way to love the holiday season. Invite your friends and family for a particular holiday gathering filled with laughter and personalized snow globes.
9. Treasure Party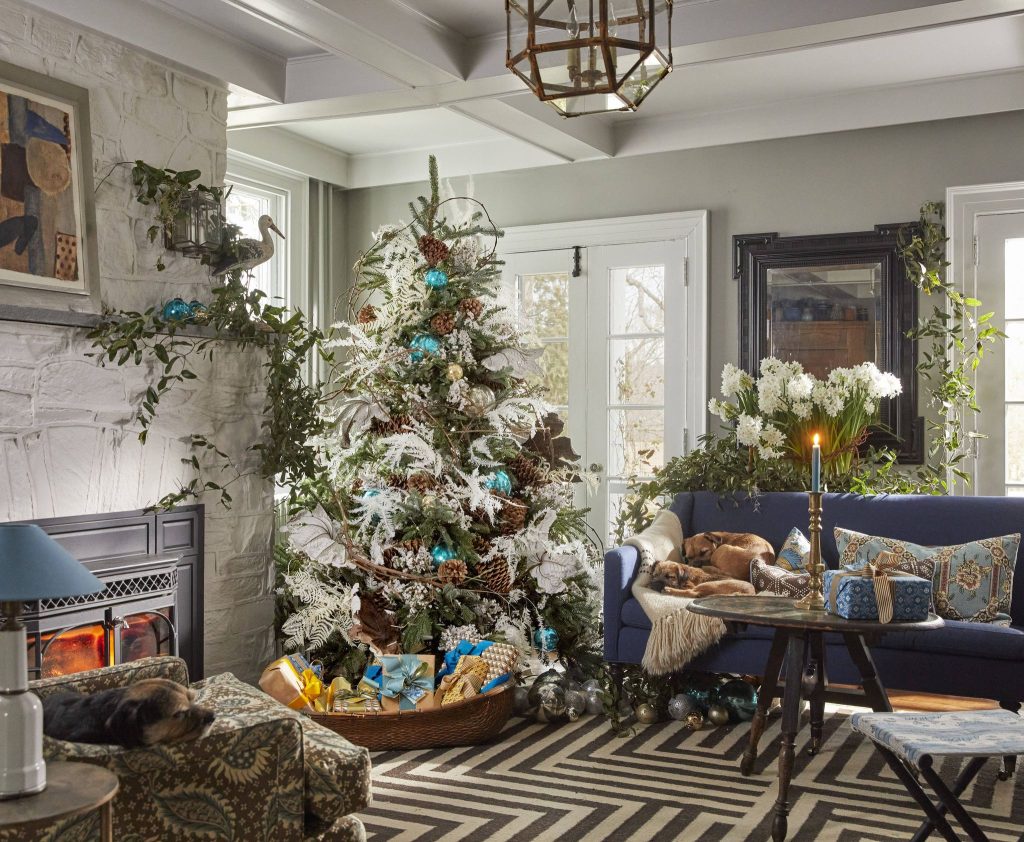 Get your home set for a pirate-themed bash. Put up maps, compasses, and treasure chests as decorations. Organize a treasure hunt with clues and puzzles to show hidden Christmas treats. Appreciate delicious pirate-inspired food and drinks. These Christmas party themes are a super fun way to celebrate Christmas with your loved ones. This unique twist on the holiday is sure to bring joy and laughter. So, gather everyone for a Christmas adventure that's full of fun and surprises, and find wonderful memories that will last a lifetime.
10. Nutcracker Gathering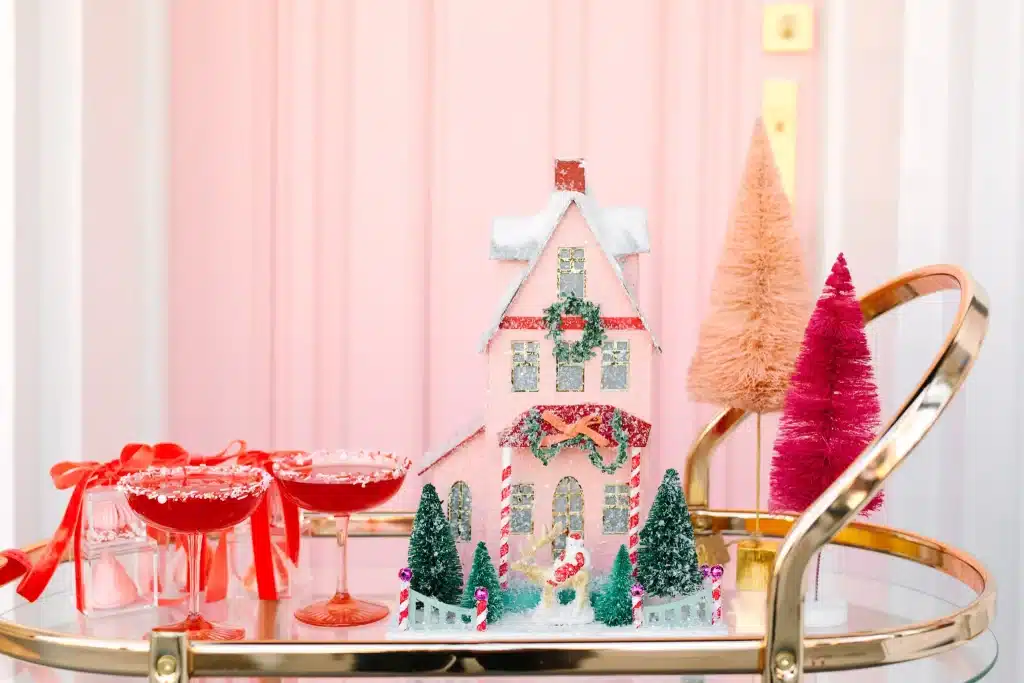 Decorate your home with cute Nutcracker dolls and ballet-themed decorations to make it extra special. Play the famous Nutcracker music and maybe even watch the Nutcracker ballet. Don't forget the food. Love tasty Russian dishes and some unique drinks to make your celebration even better. Whether you have a small party or a big one, using the Nutcracker theme will make your holiday celebration unforgettable. Christmas party themes are all about including a bit of attractionand joy in your Christmas festivities.
11. Wine & Cheese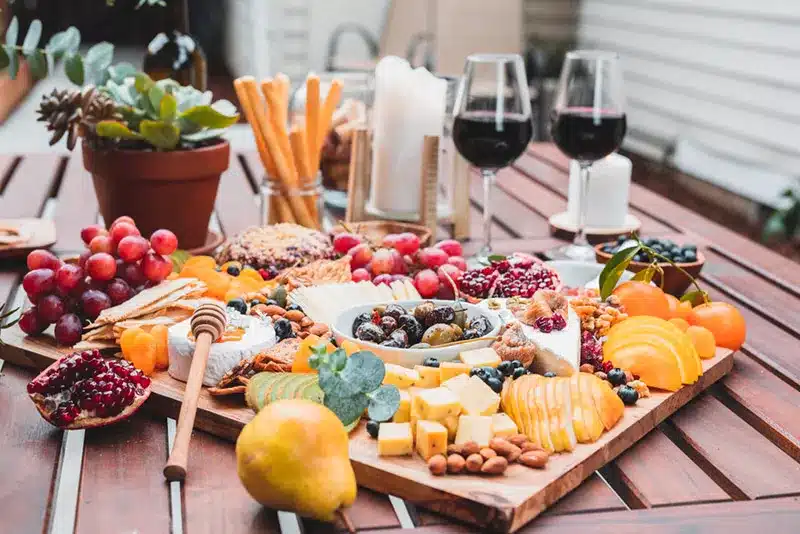 Make your Christmas gathering extraordinary with a wine and cheese theme. Set up a great spot where everyone can be entertained by trying different wines and cheeses. Decorate with wine barrels and cheese boards to make it look nice and inviting. This unique way of celebrating the holiday season is all about savoring the yummy flavors and spending quality time with loved ones. As you sip different wines and snack on tasty cheeses, you'll create lasting memories that make this holiday season even more unique. Whether you know much about wine and cheese or not, this idea brings people together in a relaxed and enjoyable way.
12. Winter Wonderland
Turn your house into a winter wonderland for Christmas. Just hang up some bright lights, snowflake decorations, and shiny silver ornaments to make it all Christmassy. Don't forget to like hot coffee, toast marshmallows, and have a friendly snowball fight with your loved ones. Christmas party themes are a classic way to celebrate Christmas and make happy memories with family and friends. Let the holiday spirit fill your home with relief and joy.
13. Game of Thrones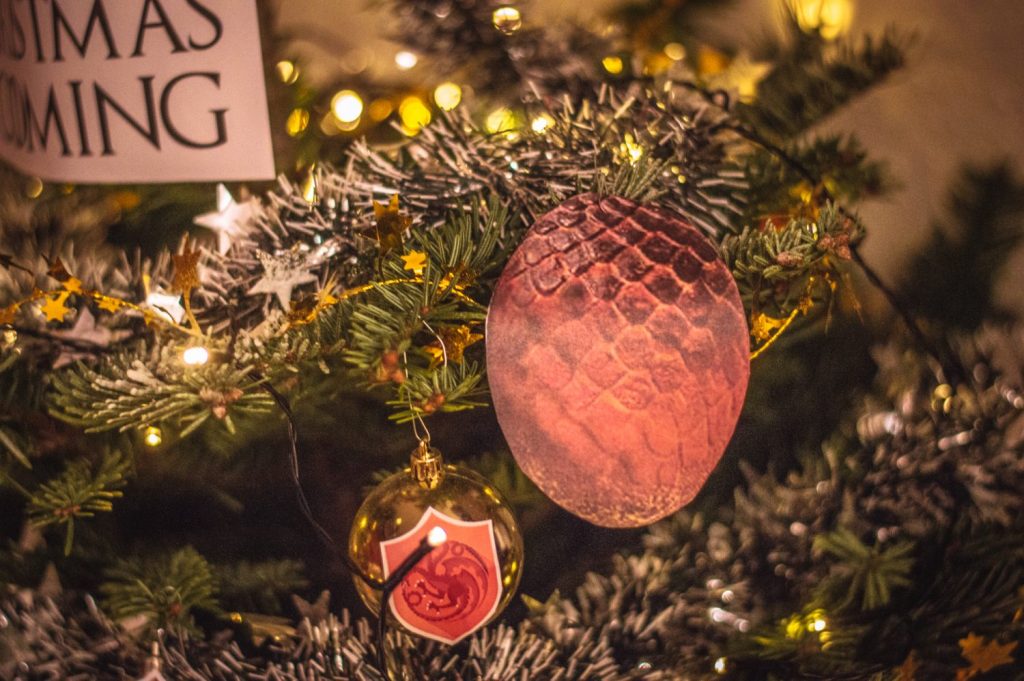 Bring the excitement of Game of Thrones to your Christmas party. Decorate with medieval flags and toy swords for a cool vibe. Serve up tasty feasts and special drinks, like the Dragon's Breath cocktail. Keep the fun going with a Game of Thrones quiz or a costume contest based on the characters. Christmas party themes are a great way to make your holiday gathering unforgettable and transport everyone to knights and dragons.
14. Enchanted Forest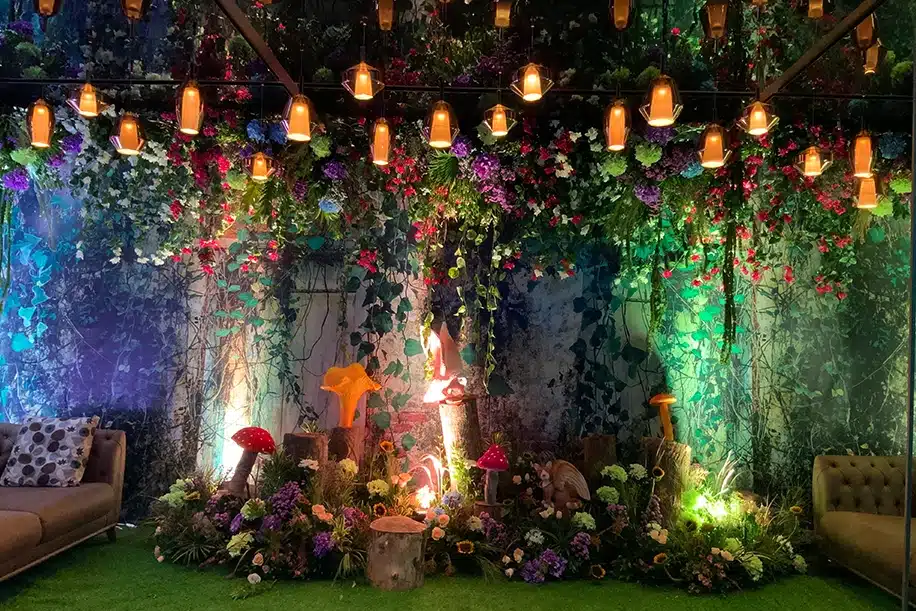 Decorate it with twinkling fairy lights, friendly forest animals, and mossy touches. Serve up tasty, nature-inspired food and singular drinks. Ask everyone to wear fun costumes. It's a unique and beautiful way to celebrate the holiday season, creating appreciative memories for all who come. Think of a forest filled with sparkling lights, cute critters, and simple mossy decorations. Appreciate delicious, nature-inspired dishes and delightful drinks. Encourage guests to dress up in playful costumes. This Christmas party theme celebration promises a one-of-a-kind experience, ensuring an unforgettable holiday season for everyone.
15. Hellfire Night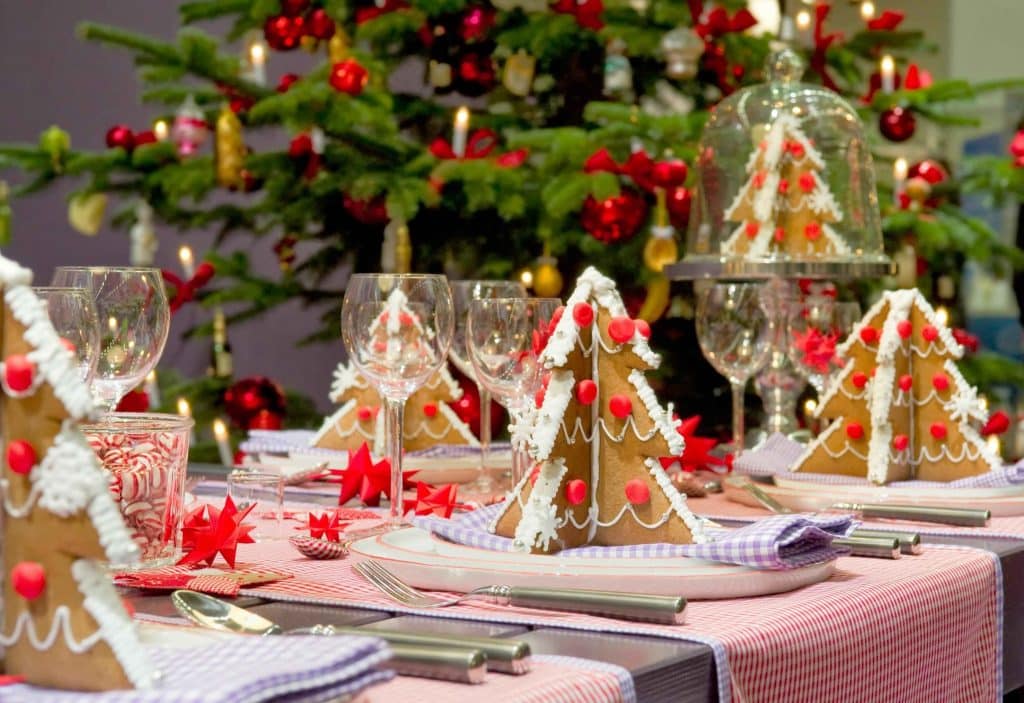 Want to make your Christmas party a bit spooky? Try having a Hellfire Night theme. Decorate with spooky candles, skull decorations, and dark colors. Serve spicy food and hot drinks that'll make your taste buds tingle. Play music to give everyone a chill. Have a costume contest with a scary theme so everyone can dress up in spooky outfits. Christmas party themes are a fun and different way to value Christmas with your friends and family.
16. NYC Party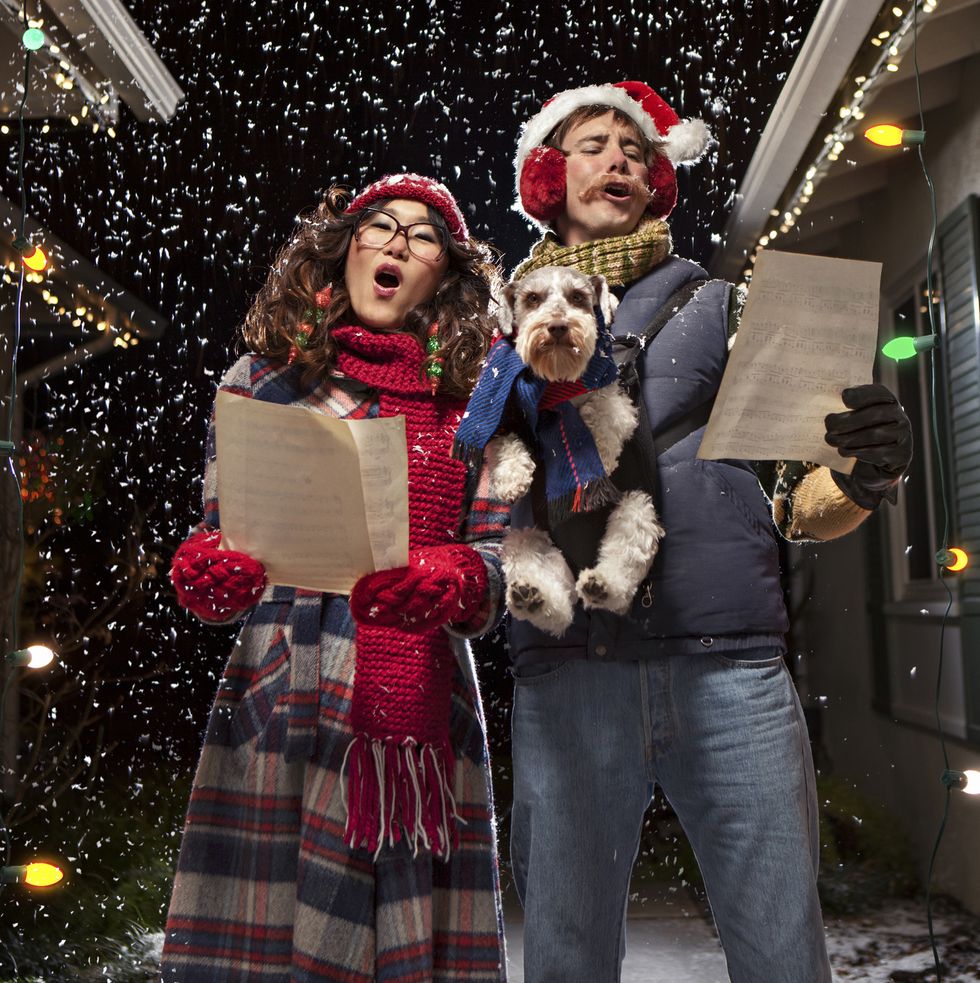 Step right into the fun of the Big Apple at your Christmas party. Turn your place into a small New York City with famous spots such as the tall Empire State Building and the Lady Liberty statue. Use yellow taxis and tall building decorations to make it look just like NYC. Serve yummy New York street food, like tasty hot dogs and soft pretzels, to satisfy your guest's cravings. And don't forget to play some cool jazz and hip-hop music to make everyone tap their feet and love themselves. With this New York-themed party, you'll create lasting memories for your friends and family.
17. Seaside Beach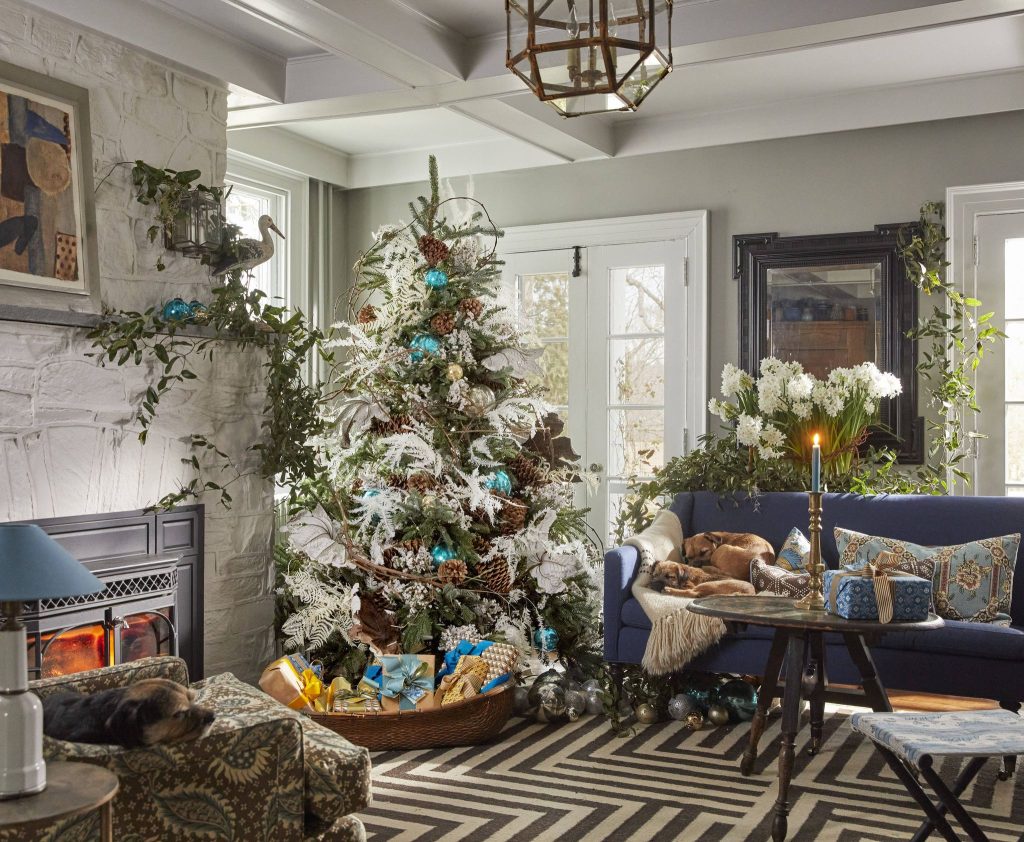 Let's make your holiday party feel like a beach day. Decorate with seashells, beach balls, and surfboards. Set up a sandy area for guests to relax. Serve seafood and fruity drinks. Tell everyone to wear beach clothes and enjoy games like limbo and beach volleyball. You'll be entertained by that ocean breeze right at home. The Christmas party theme is going to be a sunny celebration.
18. Masquerade Ball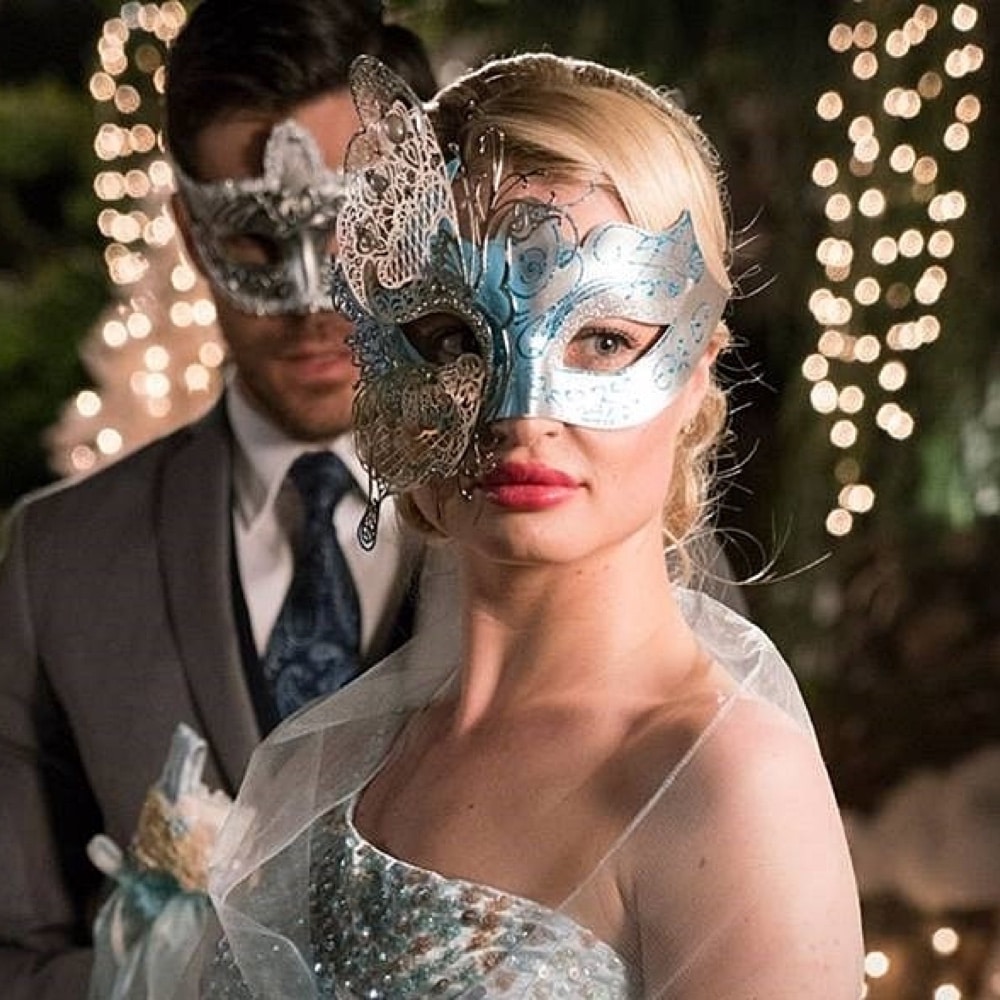 This special event encourages you to enjoy the fancy theme. Ask your friends to wear masks and their best clothes, adding a sight of curiosity to the night. Turn your place into a luxurious spot with grand masks, soft curtains, and tables lit by candlelight. Make a playlist of waltzes and classic music, adding a touch of class to the vibe. While you dance and chat, the masks keep everyone's identity a secret, making it a night of interest and excitement. Who's hiding behind the mask? It's an evening where secrets stay hidden, and the mystery takes over. So, prepare for a night of attraction, where curiosity rules and the thrill of the unknown invites you to join the trendy Christmas party themes.
19. Mystery Event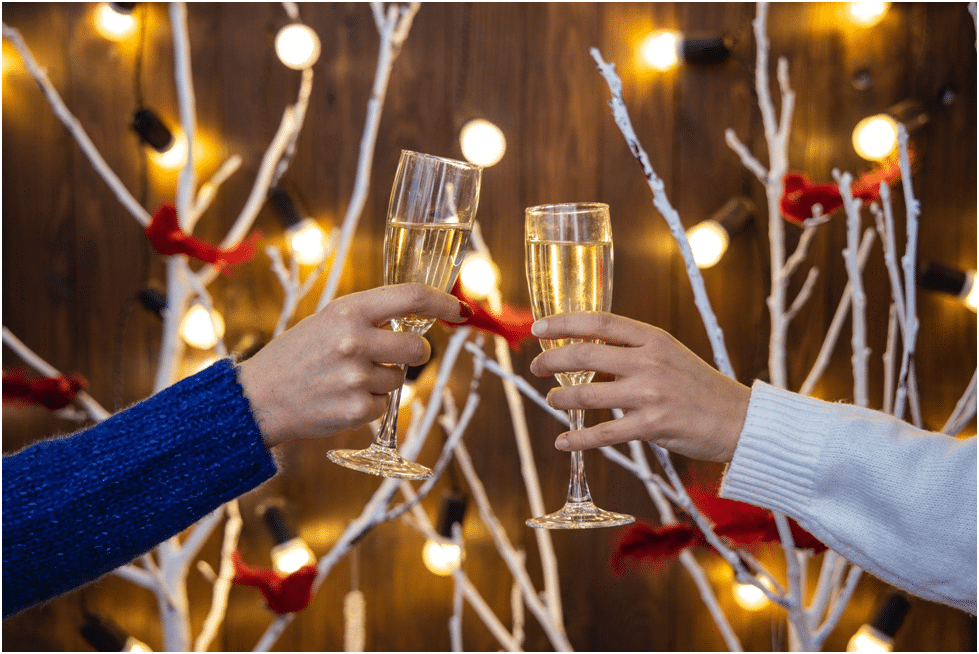 It's a great way to spend an evening with friends and family, full of suspense and fun. First, choose an exciting theme that interests everyone. It could be a classic mystery in a big house or an exciting spy adventure. You have many choices. Next, give each person a character to play, and they'll have their own story and reasons for their actions. They'll also get some clues and information. To make the party even better, change how your place looks to match the time or place of your mystery. Use decorations to set the scene. As the evening goes on, your guests will work together to find out what happened and solve the mystery. Christmas party themes are a fun and team effort that keeps everyone excited.
20. Pink Party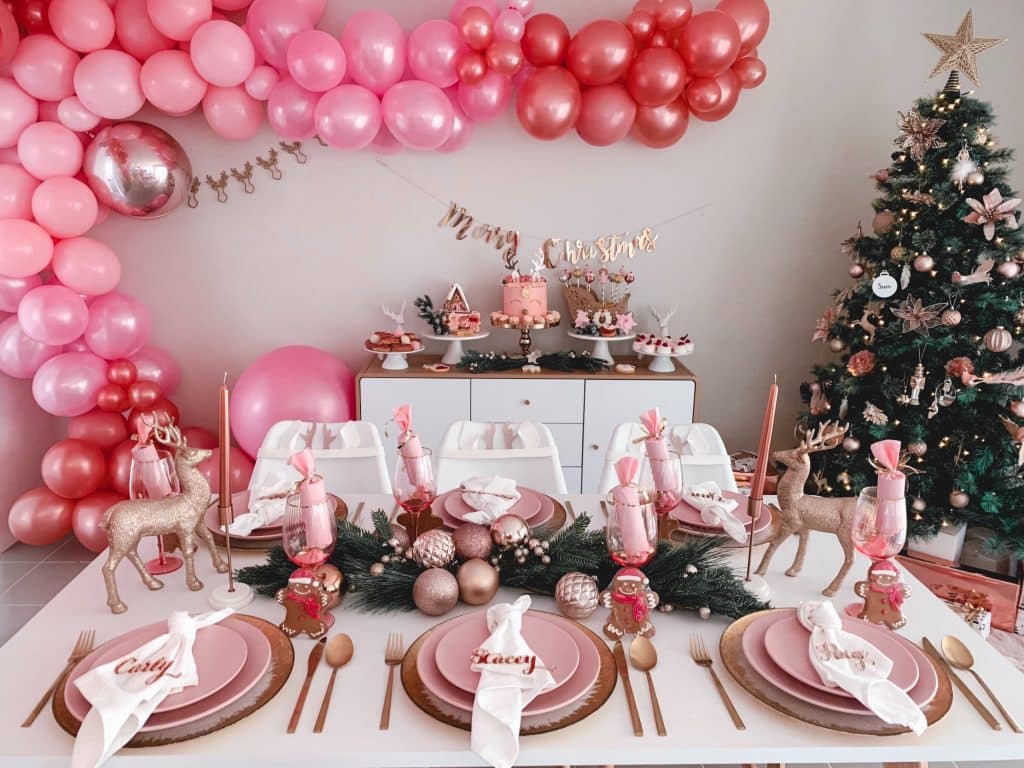 Have a super fun and colorful Christmas party by using lots of pinks. Decorate your place with different shades of pink, from light to bright. Serve pink drinks and yummy pink treats. Tell your friends to wear pink clothes or even dress up as flamingos. These Christmas party themes promise a happy and lively holiday gathering that's full of color and joy. So, think pink, and let's start the party for a memorable and awesome Christmas bash.
21. 1980s Throwback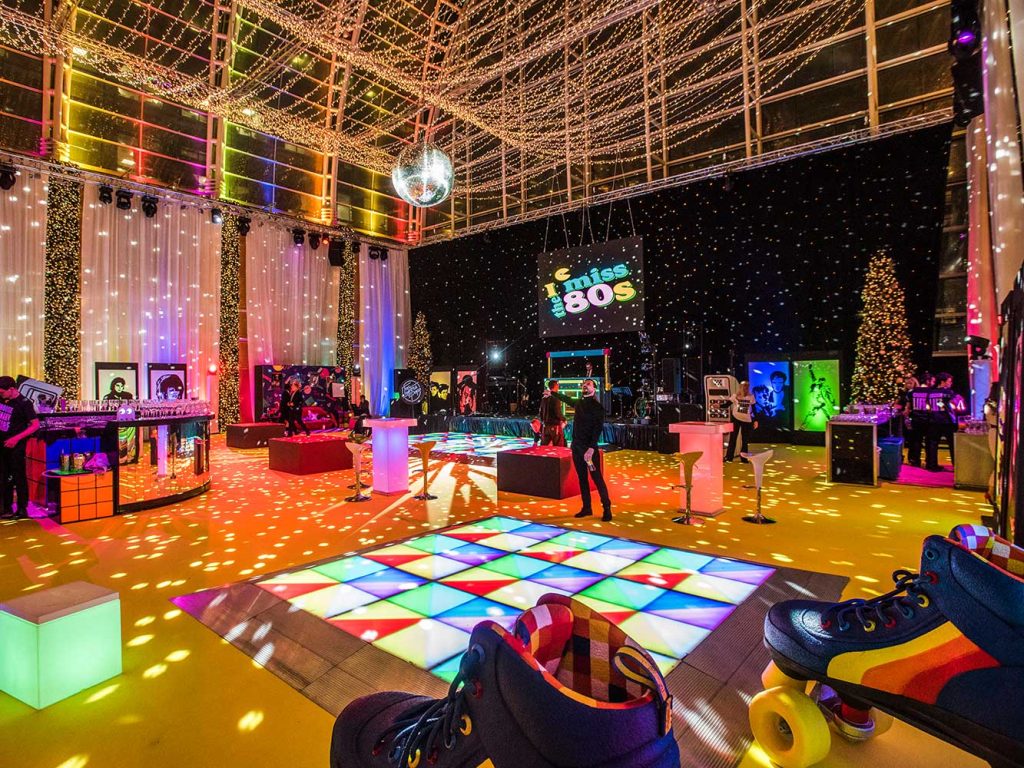 Let's have fun with bright colors, old cassette tapes, and those tricky Rubik's cubes as our decorations. Play all those famous '80s songs and ask your friends to dress up as their favorite '80s stars. Christmas party themes are the best way to go back in time and enjoy some good old memories. So, put on your coolest '80s outfits and come party with us. We're going to make this night unforgettable. Think about your place filled with lively colors, old cassette tapes, and those puzzling Rubik's cubes everywhere. Add in the best '80s tunes, and your friends dressed up as '80s icons. So, wear your best '80s gear and join us for a night that's going to be epic.
22. Indoor Campout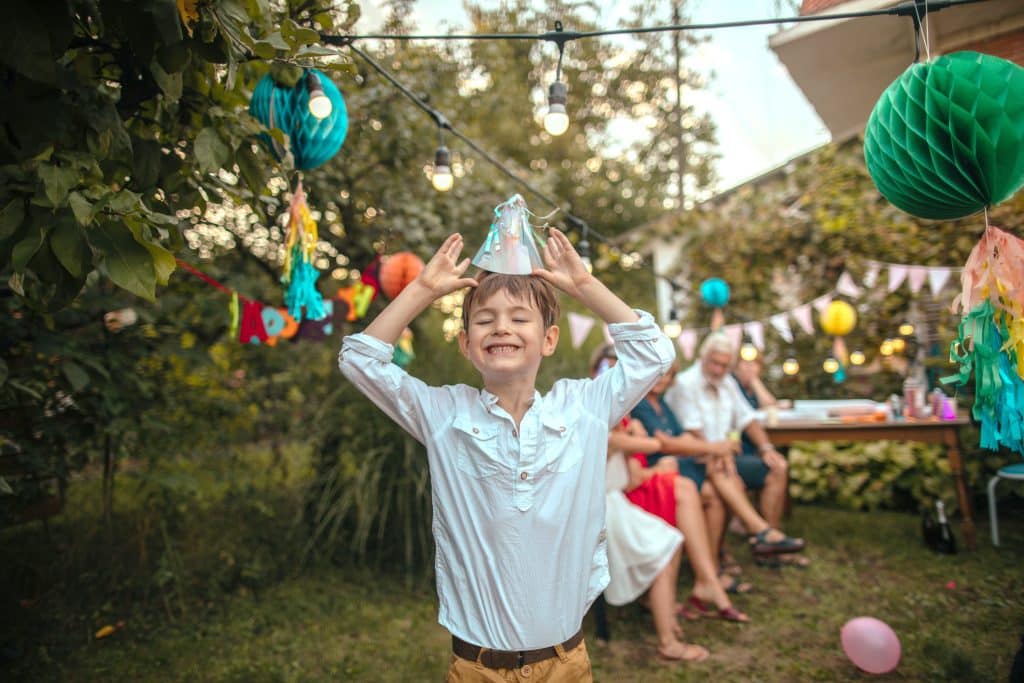 Turn your home into a comfy indoor campsite. Set up tents, hang twinkling fairy lights, and place fake campfires around. Enjoy classic camp snacks like s'mores and hot coffee. Wear your comfy camping clothes. Have a great time camping indoors without any annoying bugs. Gather around the indoor campfire, share stories, and make lasting memories in your own home. With twinkling lights above and the smell of marshmallows roasting, you're in for an unforgettable, bug-free indoor camping adventure.
23. Barbie Bash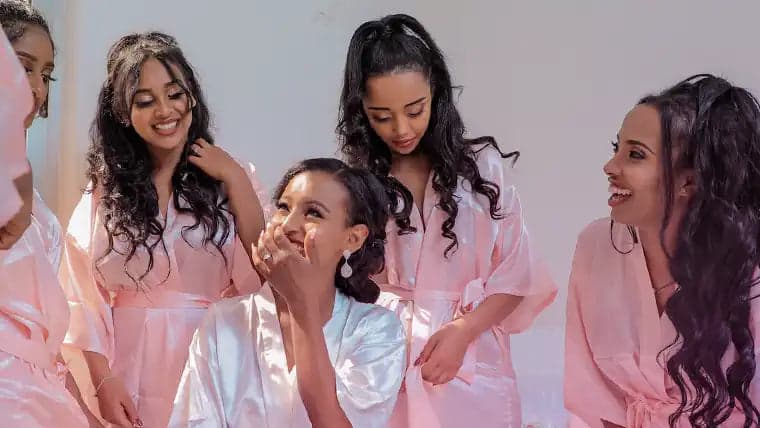 Let's plan a fantastic Christmas party with a Barbie theme. We'll decorate with lots of pink, shiny stuff and Barbie dolls. Ask your friends to come dressed as their favorite Barbie or Barbie character. It's a cool idea for a party that everyone will remember. Think ofa room filled with twinkling lights, pink streamers, and Barbie dolls all around. Your friends will be excited to join in, dressed as their favorite Barbie dolls. It's a theme that brings out smiles and laughter, making it a unique and memorable Christmas party. We can even have Barbie-themed activities, like a fashion show or a Barbie trivia game. And don't forget the delicious Barbie-themed snacks and drinks. It's all about creating a fun and joyful atmosphere, making our Christmas celebration a one-of-a-kind experience.
24. Harry Styles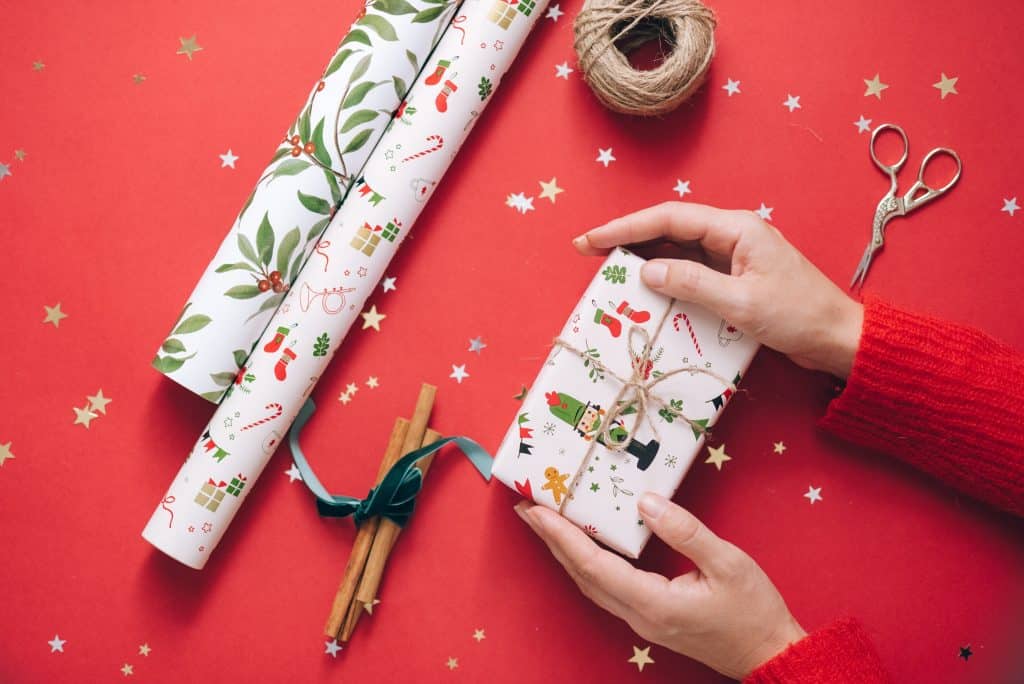 If you're a big fan of Harry Styles, why not throw a party dedicated to him? Decorate with his album covers, fun patterns, and British flags. Play his songs and suggest that your friends dress up in outfits inspired by Harry. Christmas party themes are all about having a good time and celebrating Harry's music and personality. With the right decorations, music, and outfits, your party will be a cool and enjoyable event that will make everyone feel part of the Harry Styles. It's a surefire way to make lasting memories and enjoy great music with your friends.
25. Fancy Dress Bash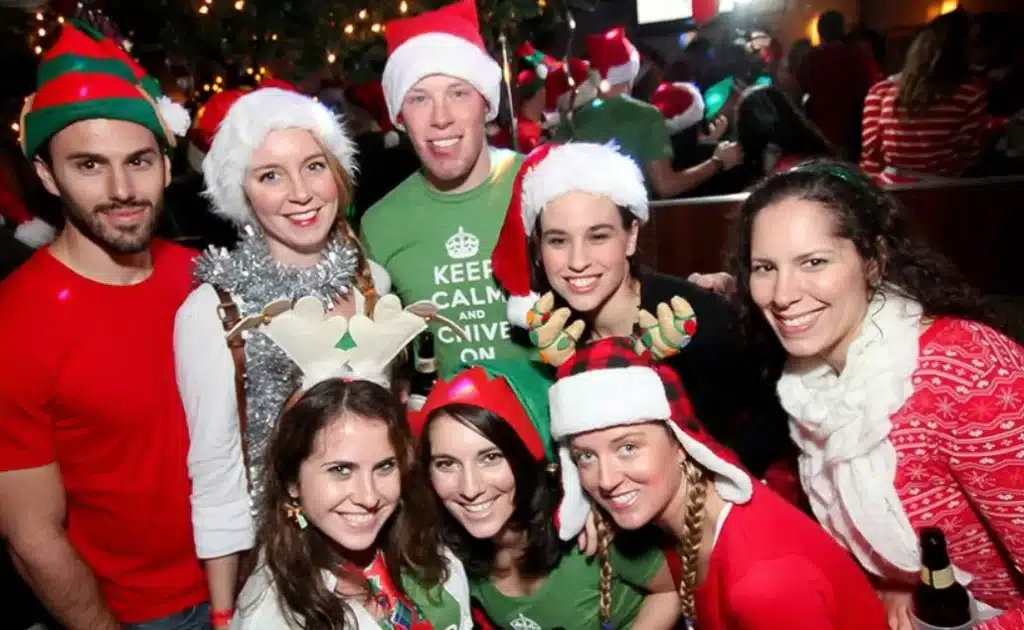 Why bother with a particular party theme for Christmas? Just ask your friends to wear their best clothes and join the fun. Decorate your place with nice ornaments and play gentle classical songs. This Christmas party theme is always big for celebrating Christmas. There is no need for complex plans. Just add a bit of class by dressing up, adding pretty decorations, and listening to lasting tunes for a memorable Christmas celebration.
Conclusion
Planning a Christmas party with a memorable theme can bring joy and laughter to your holiday celebrations. We've found some of the coolest Christmas party themes that can create a lifetime of happy memories.
From the classic and warm Winter Wonderland theme to the fun and festive Fancy Dress Bash party. There are great possibilities to make your gathering special. These themes can turn an ordinary holiday gathering into something extraordinary.
It's not about spending lots of money or stressing over every detail. What matters most is the time spent together, the smiles shared, and the memories created.
So, pick a theme that suits your style and budget, and don't forget to capture the moments with photos to protect for years to come. It's the love and togetherness that make a Christmas party truly unforgettable.
Choose one of these fantastic themes and create a lifetime of heartwarming memories with your loved ones.