The arrival of a child is a joyous moment for the family. It fills the atmosphere with anticipation, excitement, hope, and love. It is not easy to express these overflowing emotions with just words. However, Poetry and songs are the most beautiful ways to express all kinds of emotions.
Several songs have been written about and around expecting a child and the joys associated with it. Expecting a child is a life-changing experience, and the great anticipation can be felt and expressed through beautiful renditions.
The following list has been carefully curated to celebrate the arrival of a child. These songs also encapsulate the joys and struggles of parenthood.
Songs About Babies and Parenthood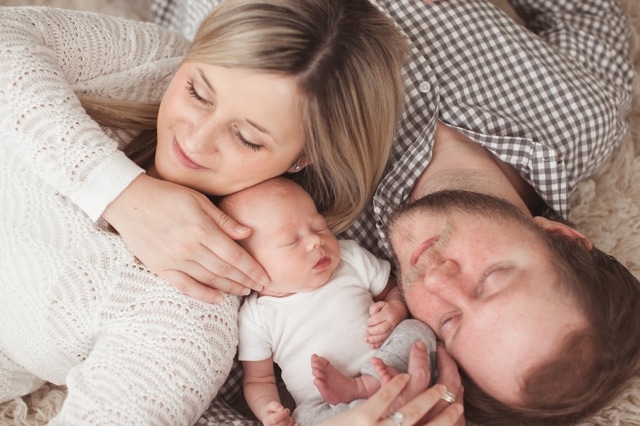 "Isn't She Lovely" by Stevie Wonder:A joyous celebration of the birth of his daughter, Aisha. The lyrics express his amazement at her beauty and his unconditional love for her.
"With Arms Wide Open" by Creed:Scott Stapp wrote this song when he learned he would be a father. The song expresses his hopes and fears about parenthood.
"Danny's Song" by Loggins & Messina: Kenny Loggins wrote this for his brother Danny for the birth of Danny's son. It's a tender, optimistic song celebrating the joys of family and expecting a child.
"A New Day Has Come" by Celine Dion: The song marks Celine Dion's return after a hiatus, celebrating motherhood and the birth of her son. It talks about a new beginning and the joy of being a mother.
"Beautiful Boy" by John Lennon: A loving lullaby from John to his son Sean, expressing his love and hopes for his child's future.
"You're My Best Friend" by Queen:While not directly about having a baby, it was written by John Deacon for his wife, and the song is relevant to the theme of family love and unity.
"Sweet Child o' Mine" by Guns N' Roses: Originally written as a love song by Axl Rose for his then-girlfriend Erin Everly, its themes of love and adoration can be applied to a parent-child relationship.
"My Little Girl" by Tim McGraw: It is atouching song from a father's perspective, watching his daughter grow and reminiscing about the moments they've shared.
"Daughters" by John Mayer: Mayer reflects on the impact that fathers have on their daughters and emphasizes the importance of treating women well.
"Gracie" by Ben Folds: A sweet song written for Folds' daughter Gracie, expressing his love and the precious time spent together.
"Father and Daughter" by Paul Simon:A heartwarming song expressing a father's love and wishes for his daughter's happiness and well-being.
"To Zion" by Lauryn Hill: Lauryn Hill's narrative about her decision to have her son, Zion, despite advice to the contrary to prioritize her career.
"All American Girl" by Carrie Underwood: A story of a couple's life-transforming with the arrival of their baby girl, highlighting the joy she brings.
"My Front Porch Looking In" by Lonestar: The song describes a man's love and appreciation for his family, viewing them as more important than any worldly achievements.
"Blue" by Beyoncé: A tender song dedicated to Beyoncé's daughter, Blue Ivy, celebrating maternal love and the bond between mother and child.
"Capri" by Colbie Caillat: This song paints a vivid picture of awaiting the birth of a child named Capri, filled with hope and anticipation.
"Flowers for Zoe" by Lenny Kravitz: A lighthearted, loving song Kravitz wrote for his daughter Zoe, celebrating their bond.
"Gabriel and Me" by Joan Baez: A narrative song depicting the close relationship between a mother and her son Gabriel.
"Kooks" by David Bowie: Written for his son Zowie Bowie (Duncan Jones), it's a playful and loving invitation to join the unconventional family.
"Lullaby" by The Dixie Chicks: A soothing, melodic song expressing a mother's love and protective instincts for her child.
"The One Thing" by Shakira: It is a song about the joy and fulfillment that comes with motherhood, as Shakira sings about her love for her child.
"Pony Boy" by Bruce Springsteen: A traditional American lullaby that Springsteen adapted, portraying a parent's affection for their child.
"Sail to the Moon" by Radiohead:An atmospheric song Thom Yorke wrote for his son, expressing his wishes and dreams for his child's future.
"Wildflowers" by Tom Petty: While not explicitly about having a baby, its themes of growth, freedom, and love can be related to parenthood.
"You'll Be Blessed" by Elton John: A song that expresses the joy and blessings that a child brings into one's life.
"Pray" by Sam Smith: Although not directly about having a baby, "Pray" discusses hope, redemption, and seeking a better future, themes relevant to anticipating a new child.
"Small Bump" by Ed Sheeran: A poignant song telling the story of a couple expecting a baby, with a narrative twist revealing the loss of the child.
"Never Grow Up" by Taylor Swift:Swift's lullaby for a newborn, with wishes and warnings about growing up too fast.
"Bloom" by The Paper Kites: An indie-folk song with themes of love and growth, which can be related to the development of a child.
"Mother's Nature Son" by The Beatles: Part of The Beatles' White Album, it is inspired by nature and can be interpreted as celebrating childhood innocence.
"Teach Your Children" by Crosby, Stills, Nash & Young: A song about the importance of teaching and learning from the younger generation.
"Little Green" by Joni Mitchell: A deeply personal song by Mitchell about the daughter she gave up for adoption.
"New Day" by Alicia Keys: It is an upbeat song about embracing a new beginning, which can be related to welcoming a new life.
"My Wish" by Rascal Flatts:A country song expressing love and good wishes for someone's future, applicable to a parent-child relationship.
"Godspeed (Sweet Dreams)" by Dixie Chicks: A modern lullaby wishing a child sweet dreams and safety.

"Little Ray of Sunshine" by Axiom:A cheerful song about the joy a baby girl brings to her father.
"Ready, Set, Don't Go" by Billy Ray Cyrus ft. Miley Cyrus: A song about a father coming to terms with his daughter growing up and leaving home.
"I Hope You Dance" by Lee Ann Womack: A timeless country ballad expressing a mother's hopes and dreams for her children.
"In My Daughter's Eyes" by Martina McBride: It is a song that reflects on the bond between mother and daughter and seeing the world through a child's eyes.
"Do I Make You Proud" by Taylor Hicks: A song about making a loved one proud, which can be related to a parent-child relationship.
"Landslide" by Fleetwood Mac: Stevie Nicks wrote this song reflecting on life changes, which can be interpreted as a metaphor for parenthood.
"Simple Man" by Lynyrd Skynyrd: A mother's advice to her son to lead a good life, written by the band's lead singer Ronnie Van Zant and guitarist Gary Rossington.
"Forever Young" by Rod Stewart: Stewart's song expresses his wishes for his child's happiness and success.
"Glory" by Jay-Z ft. B.I.C.: Jay-Z celebrates the birth of his daughter, Blue Ivy Carter, and the song features her cries.
"River of Love" by George Strait: A country song expressing the deep, flowing love a parent feels for their child.
"Sunrise, Sunset" from Fiddler on the Roof: A song from the musical "Fiddler on the Roof," reflecting on the passing of time and children growing up.
"93 Million Miles" by Jason Mraz: While it is essentially about coming home, its themes of love and support can be related to the parent-child bond.
"Little Star" by Madonna: A song Madonna wrote for her daughter Lourdes, celebrating their bond and the light her daughter brings into her life.
"Haven't Met You Yet" by Michael Bublé: Bublé wrote this song about the future and the anticipation of meeting someone you will love, which can be interpreted as anticipating the birth of a child.
"Your Universe" by Rico Blanco: An intimate acoustic song expressing love and devotion, which can be seen in the context of a parent's love for their child.
"Clair" by Gilbert O'Sullivan: A sweet song about O'Sullivan's relationship with his manager's daughter, expressing affection in a fatherly way.
"Blessed" by Elton John: A song expressing the joy and blessing of having a child.
"Just the Two of Us" by Will Smith: Smith's adaptation of the Grover Washington Jr. song turned into a celebration of fatherhood and his son Trey.
"Paperback Writer" by The Beatles: While primarily about an aspiring author, its themes of aspiration and support can be related to parenting.
"Daughter" by Loudon Wainwright III: A song reflecting on the father-daughter relationship and life cycle.
"My Old Man" by Zac Brown Band: A tribute to fathers, reflecting on the impact a father has on his children.
"Unborn Heart" by Dan Hill:A song celebrating the anticipation and love for an unborn child.
"Letting You Go" by Jason Isbell: A poignant song about a father's mixed emotions as he watches his daughter grow up.
"Miracle" by Celine Dion: A beautiful lullaby expressing the wonder and joy of a new baby.
"Lullaby" by Shawn Mullins: A comforting song, offering reassurance and warmth, akin to a parent to a child.
"Golden Slumbers" by The Beatles: A lullaby from the album "Abbey Road," offering comfort and solace, much like a parent to a child.
"Baby Mine" from Dumbo: A heartfelt lullaby sung by Dumbo's mother in the Disney movie, expressing maternal love and protection.
"La La Lu" from Lady and the Tramp: Another Disney lullaby; this song offers a soothing melody and comforting words.
"A Mother's Prayer" by Celine Dion: A touching song where a mother prays for her child's well-being and happiness.
"Return to Pooh Corner" by Kenny Loggins: A nostalgic song reflecting on childhood and the stories of Winnie the Pooh, symbolizing the bond between parent and child.
"The Baby" by Blake Shelton: A country song telling the story of a mother's love for her youngest child.
"My Baby You" by Marc Anthony: A love song that can be interpreted as expressing the deep love and bond between a parent and child.
"Lullaby (Goodnight, My Angel)" by Billy Joel: Joel's lullaby for his daughter, expressing eternal love and comfort.
"A Thousand Years" by Christina Perri: While written for the "Twilight" series, its themes of eternal love can be applied to the love for a child.
"This Angel" by Jennifer Nettles: A touching song about the joy and love that comes with having a child.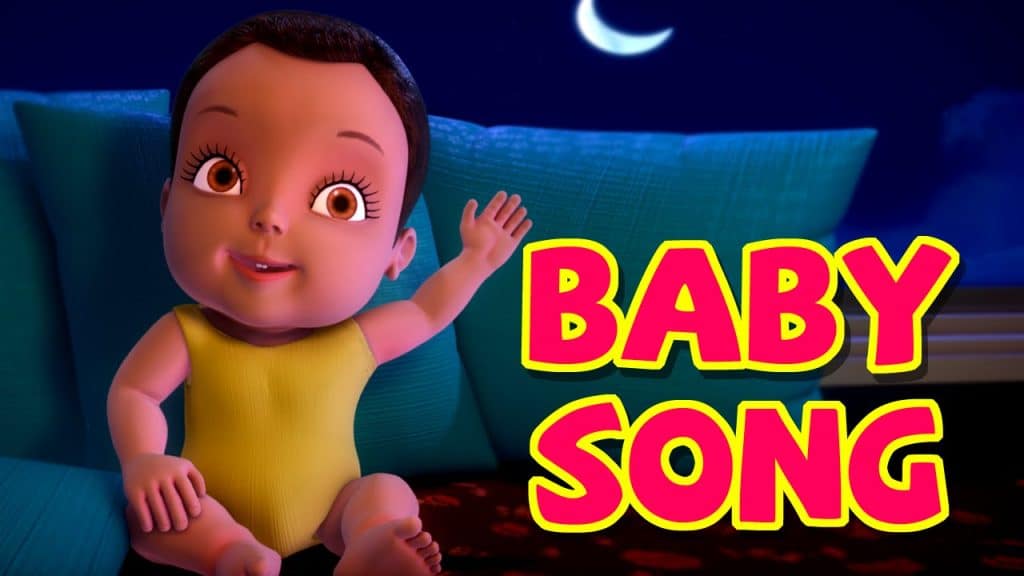 Summing It Up
The above curation of 70 songs related to expecting a child will illuminate your life just like the news of expecting did. These songs pave the way for melodious expressions and a symphony of emotions and anecdotes. Be it melodies of "Isn't She Lovely" by Stevie Wonder or "To Zion" by Lauryn Hill, this list has a vast range of emotions packed.
This list is useful for people expecting good news, people who are parents already, and for those who want to reminisce about the good old days.
Delve into the world of symphonies and find your perfect song to hum!