\
Don't you think Christmas is all about fun, giggles, and spending precious time with our loved ones? Well, there are various activities involved in spreading the Holiday and festive spirit. And Christmas is more than decorating the Christmas tree and baking Gingerbread cookies.
If you are looking for the entire family to contribute towards making Christmas decorations and brightening up the festive mood, crafting is a wonderful way to do so. Christmas crafts for kids are a perfect example of the same. You can get the kids involved in some fun and easy Christmas DIY decoration projects. This will ensure that every inch of your home is filled with the Holiday vibe along with aligning with the Christmas aesthetic.
These craft projects are also a way to contribute towards sustainability along with being cost-effective. They ensure a personal touch along with creating beautiful memories along the way.
Here's sharing a sneak peek of the best 30 Christmas Craft Ideas for Kids to check out.
1. Mom and Dad Ornaments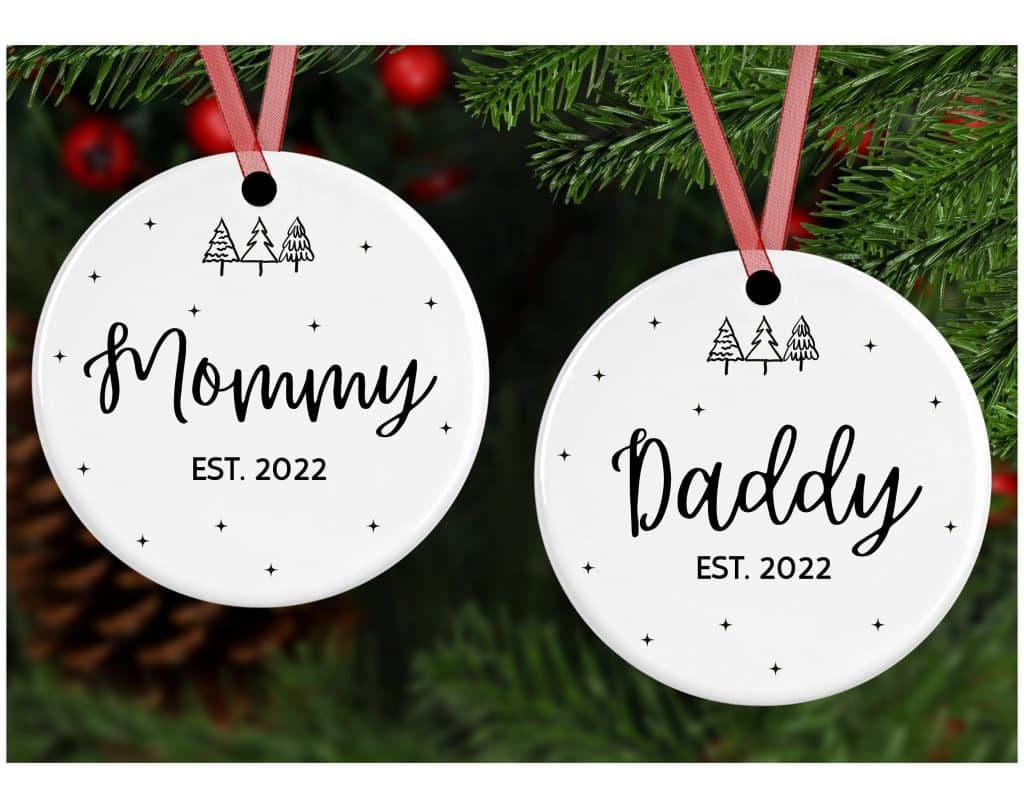 There's something magical about creating your own Christmas ornaments, especially when they hold a special significance for your parents. Making ornaments for Mom and Dad is not only a delightful craft project but also a heartfelt gesture to show them how much you love and appreciate them during the holiday season. Among the many delightful decorations adorning our homes during the festive season, these ornaments hold a special place for Mom and Dad. They represent the guiding light of the season but also symbolize the guiding light of our parents' love and support throughout the year.
2. Hanging House Wall Display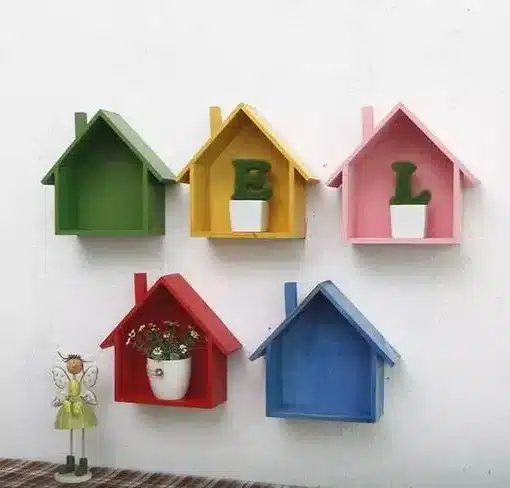 This DIY craft involves using a faux pine tree branch with red berries, some house-shaped cardboard, a string to tie them all together, and fairy lights for a magical glimmer. You can use this piece as an advent calendar or simply as a piece of wall decor. The colors amplify the Christmas cheer and add an aesthetic appeal to your holiday decor. This can be placed preferably near the Christmas tree or on a wall where maximum attention is directed. This DIY craft will be a statement decor piece for the festive season. It is easy to make with minimum material requirements.
3. Colorful Bead Garlands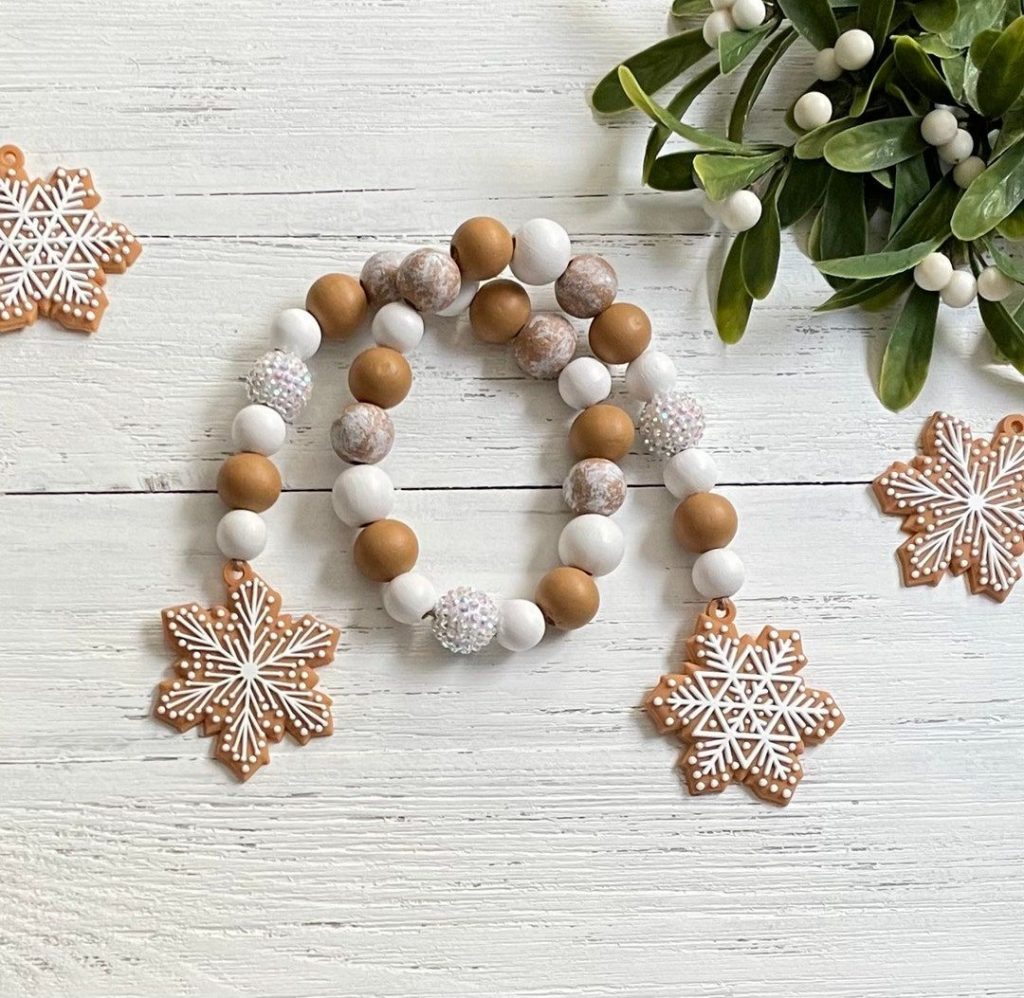 This technique is all about creating garlands from colorful beads. You can use shimmery and different-hued beads to add a little sparkle. These garlands will blend perfectly well with a real pine tree garland. It is just a subtle way of adding a color pop. You can place these garlands near the hearth. Adding some ornaments and, of course, stockings will simply amplify the Holiday decor. These strings of colorful beads can be draped across your Christmas tree, hung on the walls, or used to adorn mantels and staircases. They add a touch of elegance, sparkle, and festive charm to any space. Crafting your own colorful bead garlands is not only easy but also allows you to customize them to match your holiday theme perfectly.
4. Christmas Themed Quilt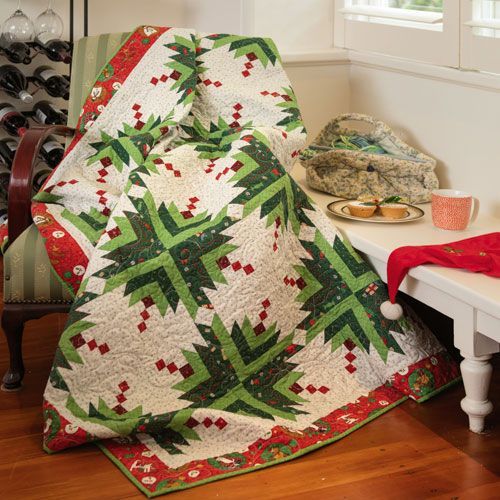 If quilting is your kid's hobby, let them leverage their skills this Christmas. A Christmas-themed quilt is a cozy and festive way to add a touch of holiday magic to your home during the winter season. Whether you're making it for yourself, a loved one, or as a cherished family heirloom, a Christmas quilt can be a labor of love that brings warmth and joy year after year. Choose a traditional Christmas color palette that includes classic hues like red, green, white, and gold. These colors evoke the festive spirit of the season and will make your quilt instantly recognizable as a Christmas-themed creation.
5. Decorative Ribbons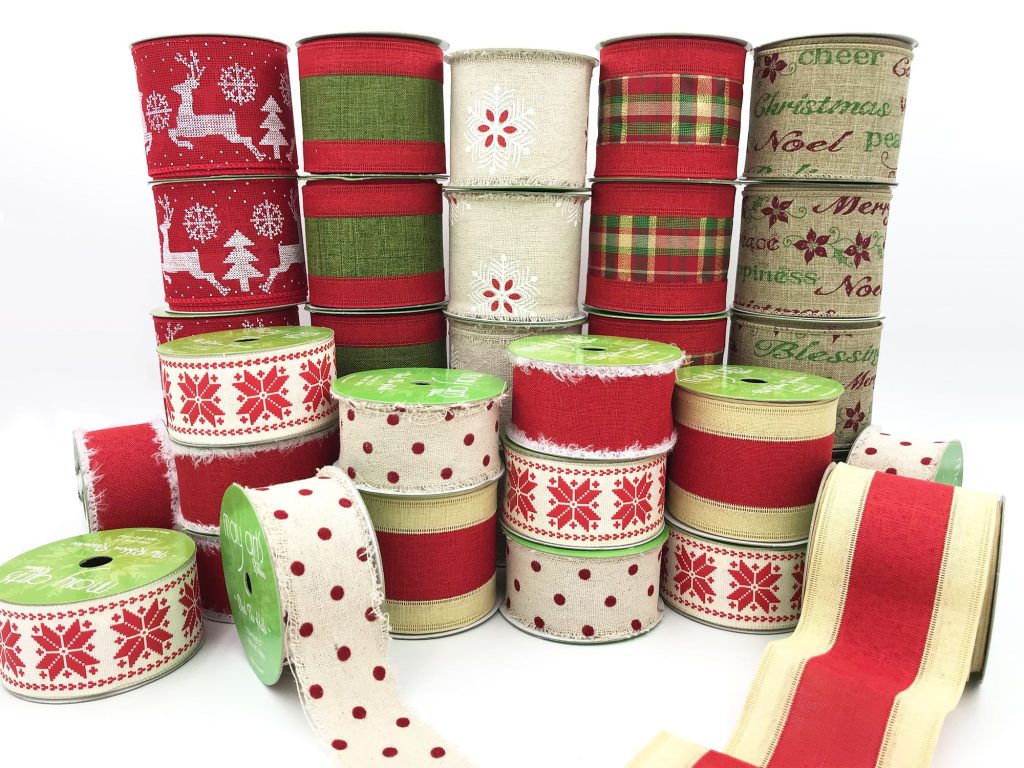 Decorative Christmas ribbons are a delightful and versatile addition to your holiday decorations and gift wrapping. They come in various colors, patterns, and materials, each adding a touch of festive charm and elegance to your Christmas festivities. You can use some fabric scraps and paint them for Holiday gifting. This will reduce the dependency on plastic ribbons and be an eco-friendly way to wrap Christmas gifts. These ribbons can even be used for adorning wreaths, table napkins for Thanksgiving dinner, or simply for decorating gifts.
6. DIY Snow Globe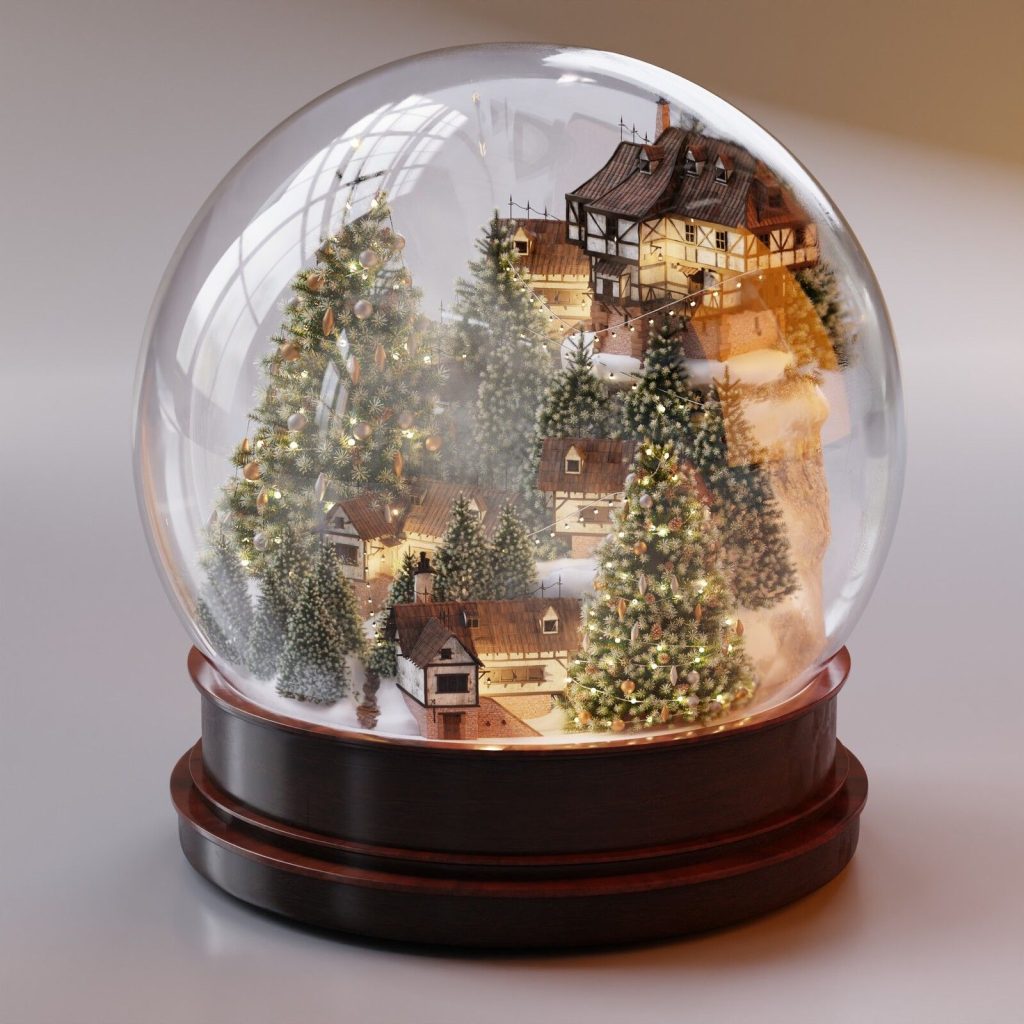 Creating snow globe Christmas crafts is a delightful and festive activity that brings the magic of winter wonderlands into our homes. These charming DIY snow globes capture the spirit of the holiday season and make for wonderful decorations or personalized gifts. To make your snow globe Christmas craft, start by selecting a clear glass jar or a plastic container with a secure lid. Choose a Christmas-themed figurine or ornament, such as a miniature Christmas tree, snowman, reindeer, or Santa Claus, to serve as the centerpiece of your snow globe. Display them on mantels, shelves, or as centerpieces on holiday tables to add a warm and whimsical ambiance to your Christmas celebrations.
7. Pom Pom Adorned Pinecones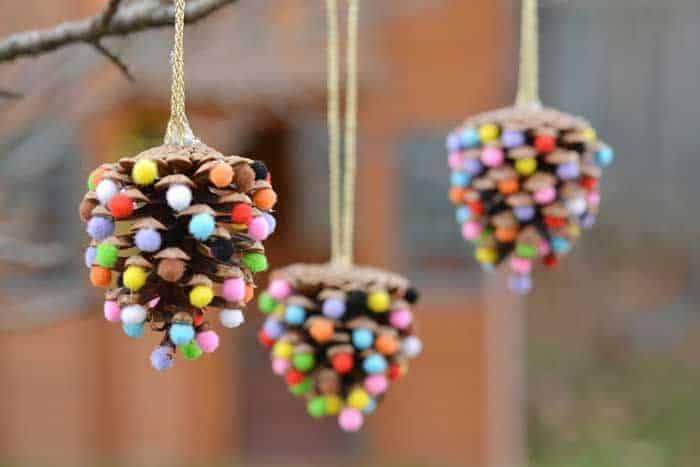 Pom pinecone decorations are a delightful and crafty way to infuse the holiday spirit into your home. This charming DIY project combines the natural beauty of pinecones with the playful and colorful touch of pom poms. To create these adorable decorations, begin by gathering some pinecones from the outdoors or purchasing them from a craft store. Make sure the pinecones are clean and dry before starting the craft. Once the pom poms are securely attached, your pinecone decorations are ready to be displayed. Place them in a decorative bowl, arrange them on a tray, or hang them on your Christmas tree. These delightful pom pinecone decorations will bring a touch of nature and a burst of color to your holiday decor.
8. DIY Wreaths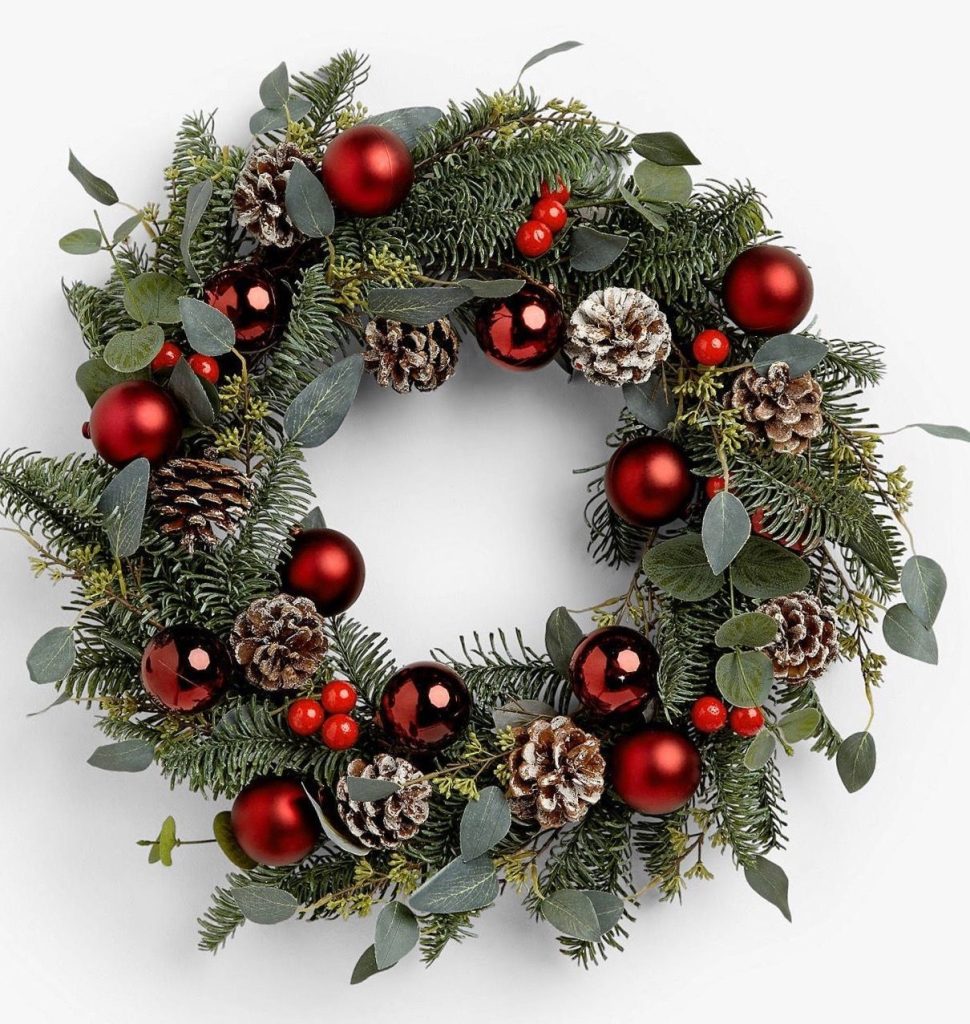 Making your own DIY Christmas wreath is a fun and rewarding holiday craft that adds a festive and welcoming touch to your home. To start, gather your materials, including a wreath base (which can be a wire or foam wreath form), a hot glue gun, and an assortment of Christmas-themed decorations. Creating your own Christmas wreath not only allows you to tailor it to your personal style and decor theme but also brings a sense of accomplishment and joy. It's a beautiful way to welcome guests and celebrate the holiday season with a handmade touch that reflects the warmth and magic of Christmas.
9. Animal-Themed Finger Puppets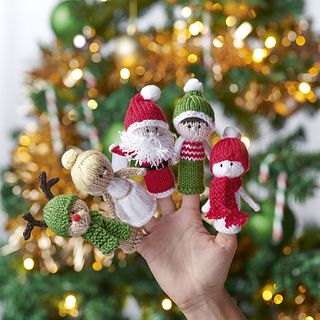 Creating animal-themed finger puppets as a Christmas craft is a delightful and engaging activity that combines the joy of the holiday season with the magic of imaginative play. This craft is perfect for kids and adults alike, as it allows everyone to get creative and design their favorite Christmas animal characters. As you create these adorable finger puppets together, you'll not only enjoy the crafting process but also create cherished memories and hours of entertainment for the holiday season. These cute and cuddly animal-themed finger puppets are sure to bring smiles and laughter to young and old alike during this magical time of the year.
10. Honeycomb Paper Trees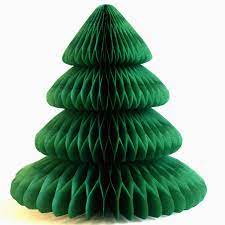 Honeycomb paper trees are a charming and eye-catching addition to your Christmas decorations. These unique and festive decorations are made from honeycomb tissue paper, which creates a three-dimensional effect reminiscent of a real Christmas tree. Add small ornaments, glitter, or tiny Christmas lights to embellish the trees and give them a festive touch. You can also use a gold or silver pen to draw delicate garlands or snowflakes on honeycomb paper. They can be placed on mantels, shelves, or windowsills, instantly transforming any space into a winter wonderland.
11. Christmas Themed Coasters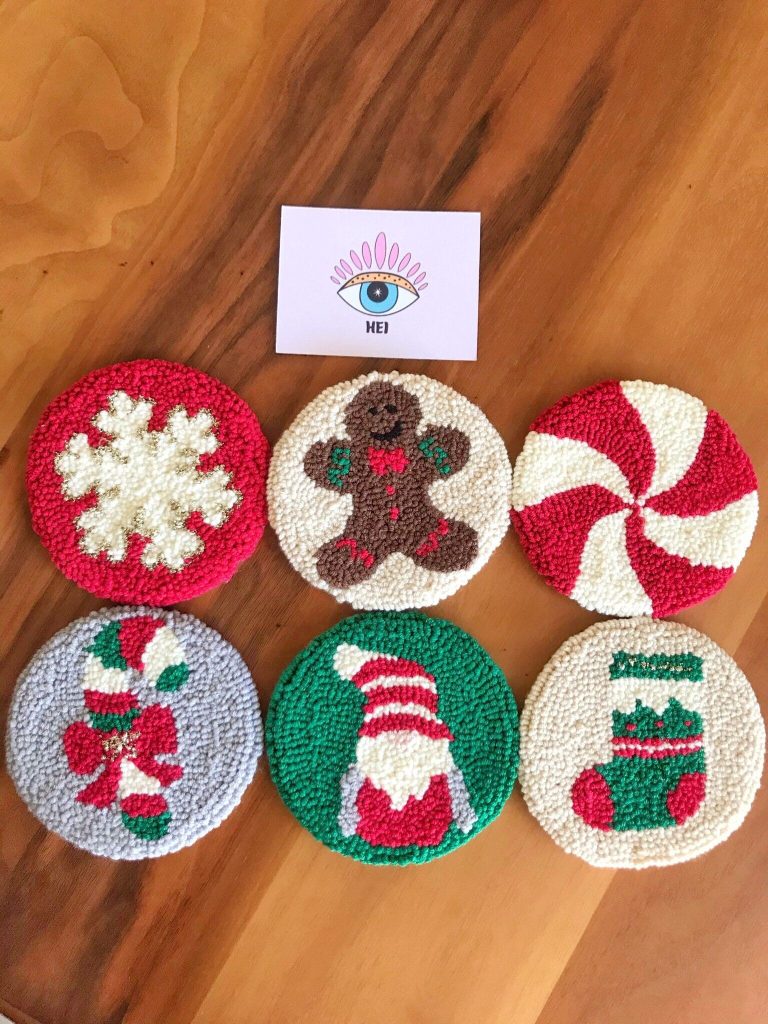 Punch needle Christmas coasters are a wonderful and creative way to add a festive touch to your holiday table setting. Using the punch needle technique, these coasters are crafted with colorful yarn and a special needle that creates a textured and intricate design. They add a handmade and heartfelt touch to your home decor and protect your tabletops in style. Whether you're hosting a Christmas dinner or looking for a fun and relaxing craft activity, these festive coasters are sure to bring joy and holiday spirit to any gathering. However, it is a great idea to get this craft done under parental supervision since it requires the use of needles.
12. Sequin Embellished Ornaments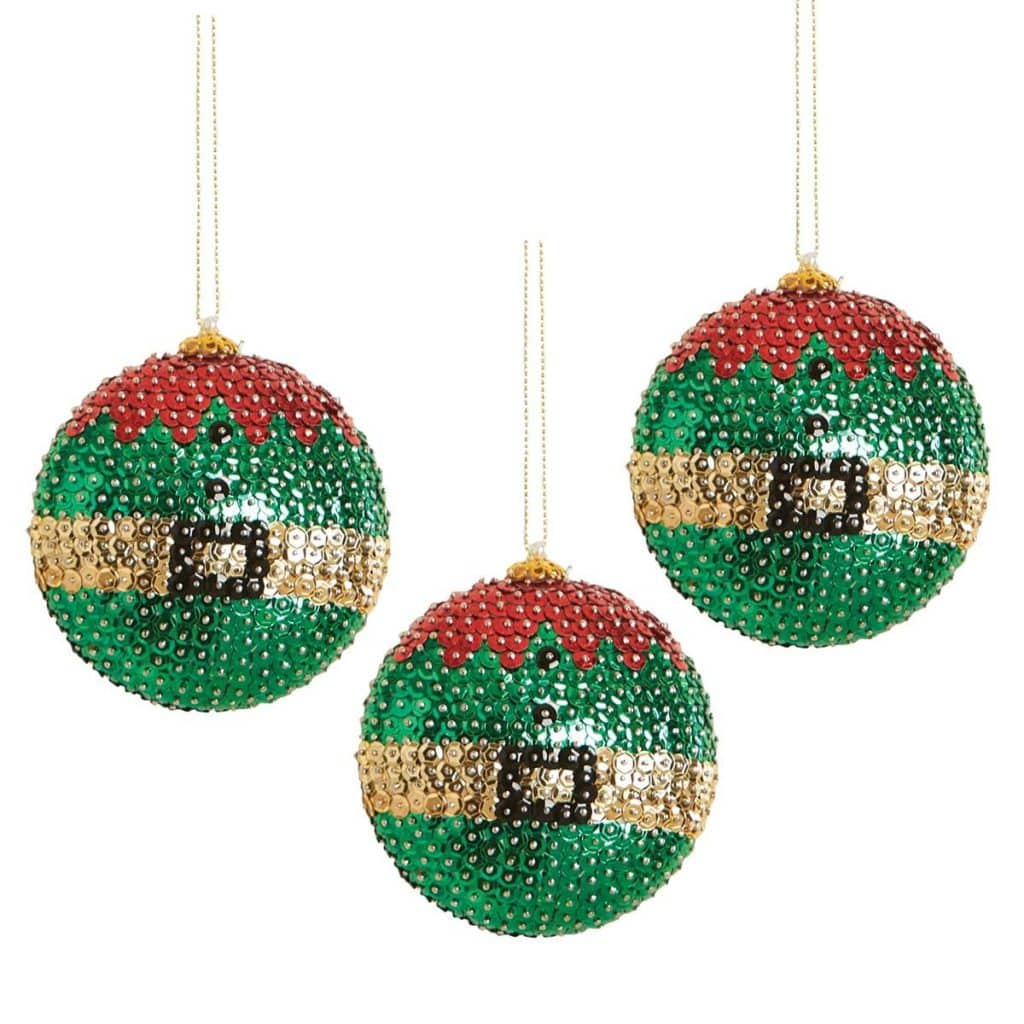 Sequin embellished Christmas ornaments are a sparkling and glamorous addition to your holiday decor. These ornaments take ordinary plain baubles and transform them into dazzling pieces that catch the light and add a touch of magic to your Christmas tree. Using a small dab of glue or adhesive, attach the sequins to the surface of the baubles. Once the sequins are securely attached, allow the ornaments to dry completely. If desired, you can add a ribbon loop to the top of the ornament for easy hanging on the tree. Embrace the sparkle and glimmer of the season with these dazzling sequin-embellished Christmas ornaments.
13. Macrame Ornaments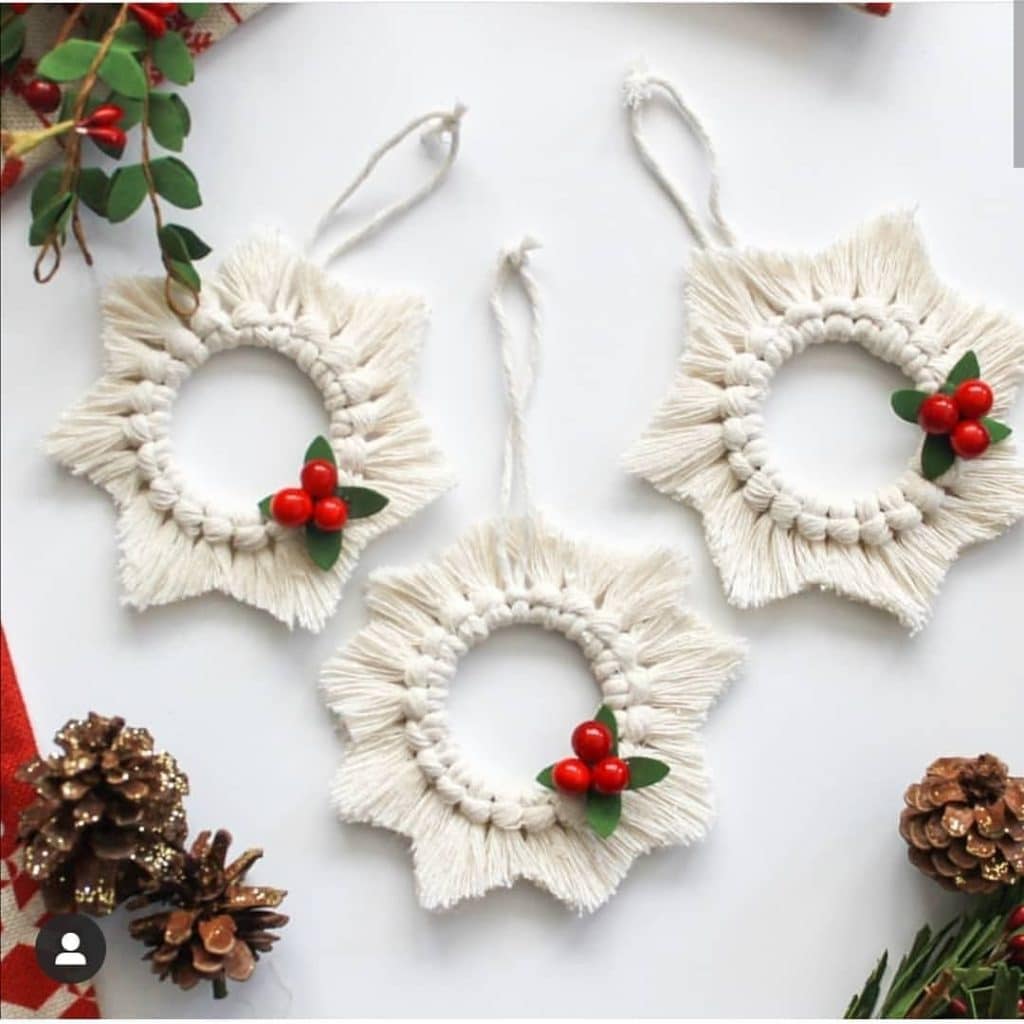 Macrame ornaments are a beautiful and trendy way to add a bohemian touch to your Christmas decorations. Using the ancient art of macrame, these handmade ornaments are crafted with knots and natural materials, creating intricate and stylish designs. To make macrame ornaments, start by gathering soft cotton or jute cord in various colors. You can choose classic holiday hues like red, green, or gold or opt for neutral tones for a rustic and elegant look. Embrace the art of macrame this Christmas and create a collection of unique and eye-catching ornaments that will become treasured pieces of your holiday decorations.
14. Gingerbread Advent Calendar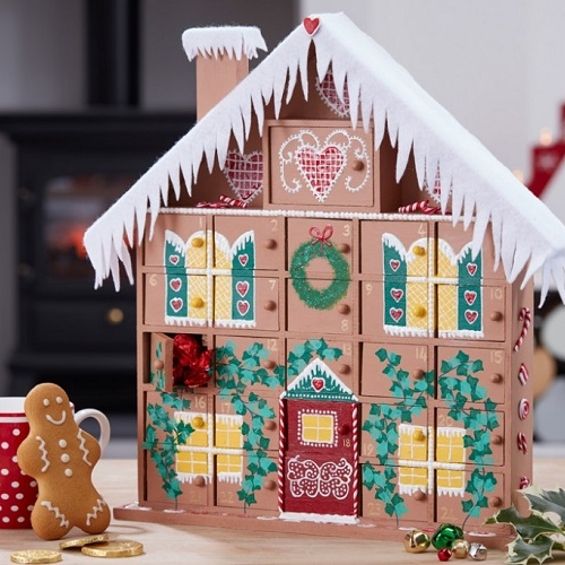 The Gingerbread House Advent Calendar is a delightful and interactive way to count down the days to Christmas. Combining the charm of a traditional gingerbread house with the excitement of an advent calendar, this festive creation brings joy and anticipation to both children and adults. Displaying the Gingerbread House Advent Calendar in a prominent spot in your home adds to the festive decor. It becomes a focal point of excitement and togetherness during the holiday season. It serves as a reminder of the magic of Christmas and the joy of sharing in the holiday spirit with loved ones.
15. Snowflakes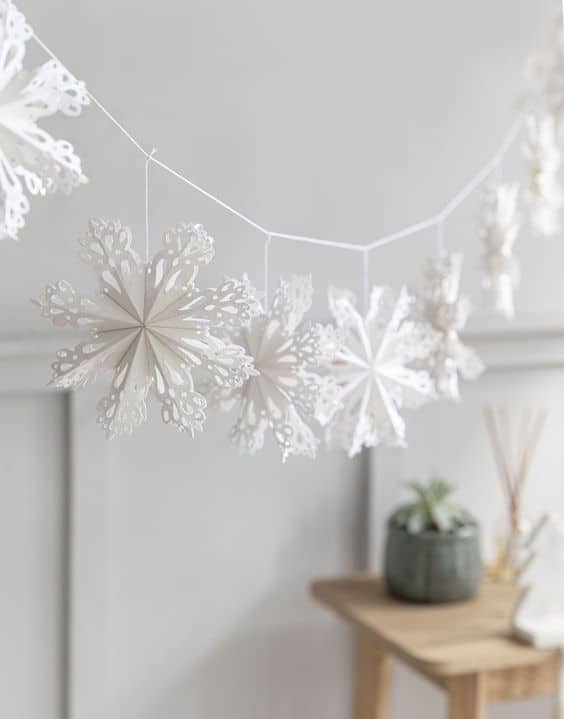 Snowflakes are a timeless and enchanting symbol of Christmas, and incorporating them into your holiday decor adds a touch of wintery magic to your home. Whether it's hanging delicate snowflake ornaments on the Christmas tree or creating a snowflake-themed garland to adorn your mantel, these intricately designed decorations evoke the beauty and wonder of the winter season. One of the most popular ways to use snowflakes in Christmas decor is by using them as ornaments. These can be made from various materials like metal, wood, or even paper and come in a range of sizes and designs.
16. Paper Garlands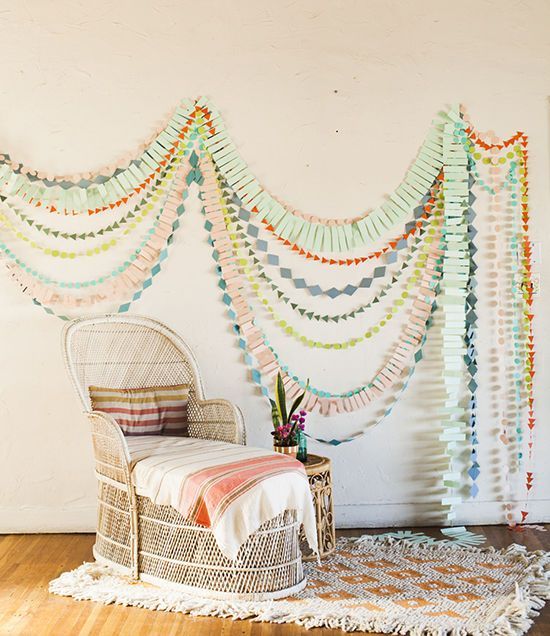 Paper garlands are a delightful and versatile Christmas decoration that brings a festive and charming touch to any space. These garlands can be made from a variety of paper materials, such as colorful cardstock, patterned scrapbook paper, or even old book pages, allowing for endless creativity and customization. Paper garlands are incredibly versatile and can be used in various ways to decorate your home for Christmas. Hang them on the Christmas tree, drape them across the mantel, or use them to decorate stair railings and windows. You can even create a backdrop for your holiday party or hang them outdoors for a festive touch to your outdoor decor.
17. Winter Wonderland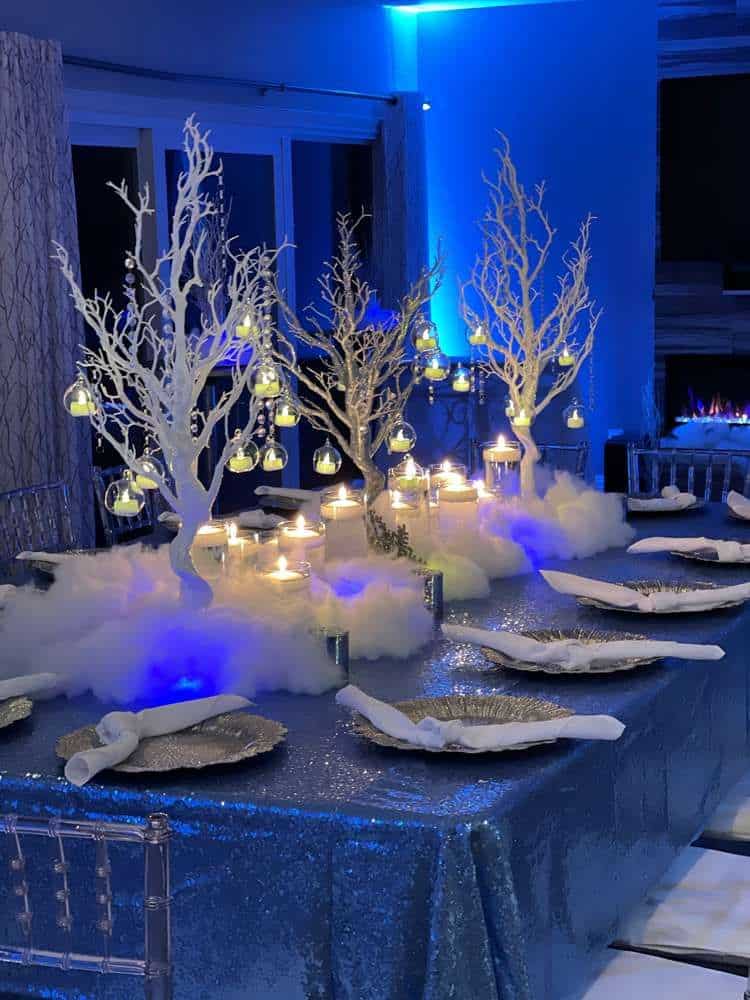 Creating a Christmas-themed bouquet with branches and paints is a delightful and artistic way to infuse the holiday spirit into your home decor. To start, gather some bare branches or twigs from your backyard or a local park. These will serve as the base of your bouquet, representing the natural beauty of the winter season. This DIY Christmas bouquet allows you to create a unique and eye-catching centerpiece that embodies the joy and warmth of the holiday season. It will make a chic addition to your Christmas-themed tablescape. To display the bouquet, place the painted branches in a sturdy vase or container, ensuring they stand tall and stable. You can fill the vase with decorative pebbles or faux snow for a festive touch.
18. Pretty Garland Accents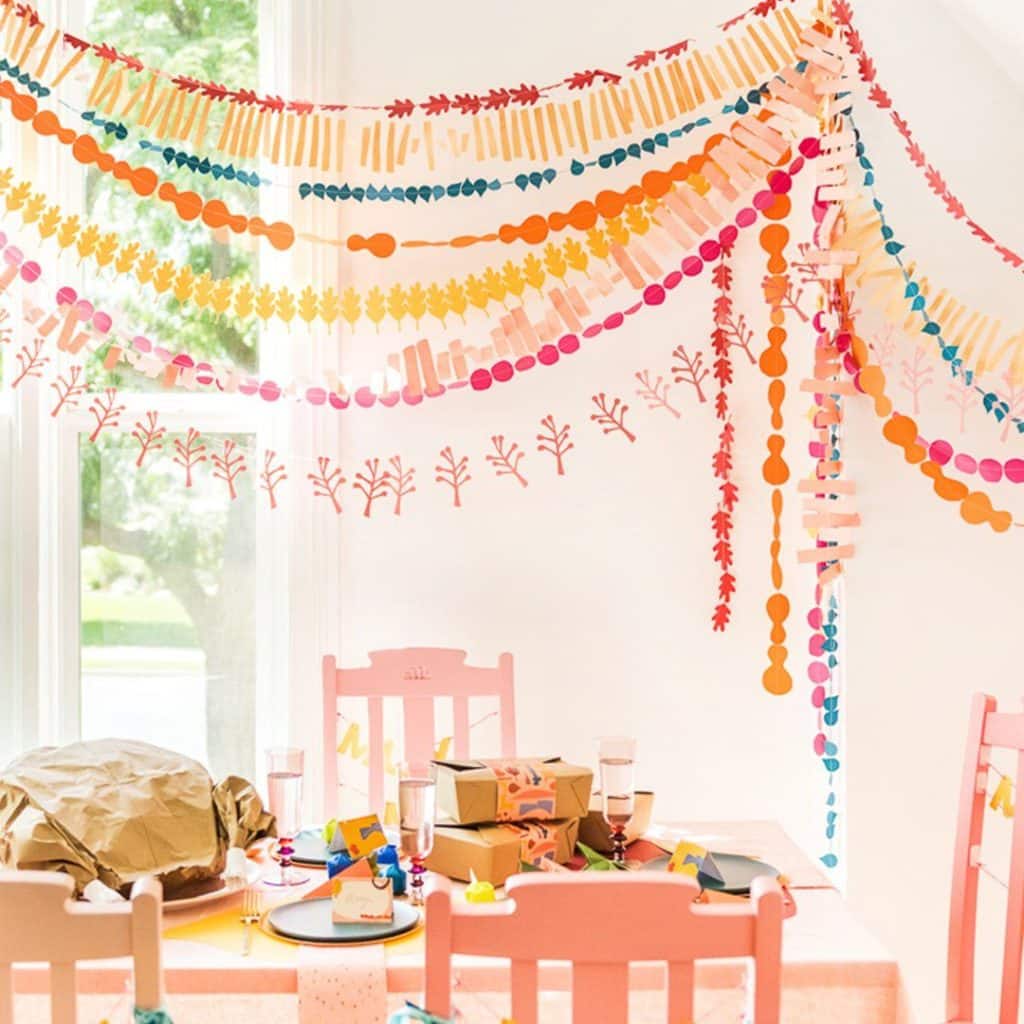 Colorful garland accents are a vibrant and joyful way to elevate your Christmas decorations and infuse your home with festive cheer. There are numerous options for adding pops of color to your garlands, creating a merry and inviting ambiance for the holiday season. The possibilities are endless when it comes to adding colorful garland accents for Christmas. These vibrant garland accents will elevate your Christmas decorations and bring a festive and merry atmosphere to your home.
19. DIY Christmas Lights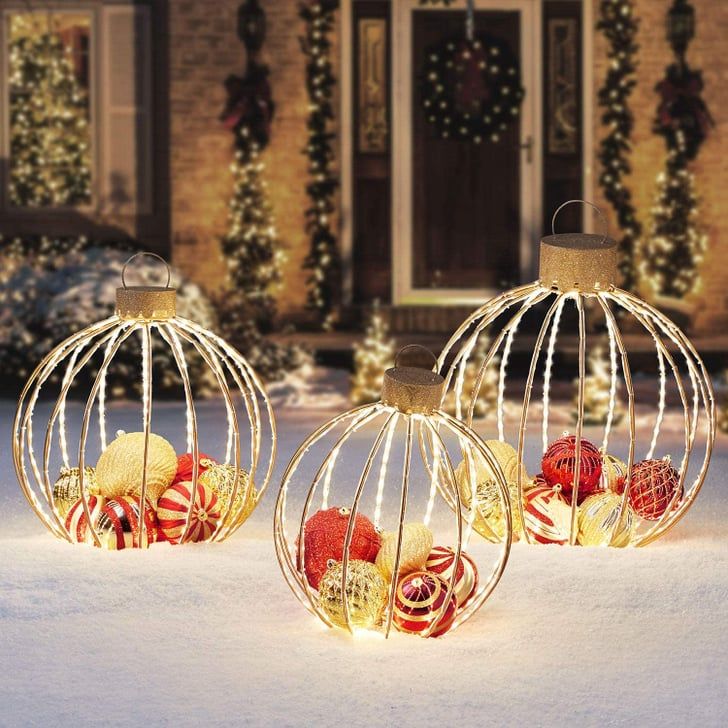 DIY Christmas lights are a wonderful and creative way to add a warm and festive glow to your holiday decor. To start, gather the materials you'll need, including string lights, which come in various lengths and colors. Opt for traditional white lights for a classic look, or go for colorful LED lights for a playful and modern touch. Next, get creative with your DIY Christmas light covers. You can make simple covers using paper or cardstock in different colors and cut-out shapes like stars, snowflakes, or even tiny Santa hats. Add these covers to the individual bulbs of the string lights using glue or tape to create a whimsical and personalized effect.
20. Advent Calendar with Tassels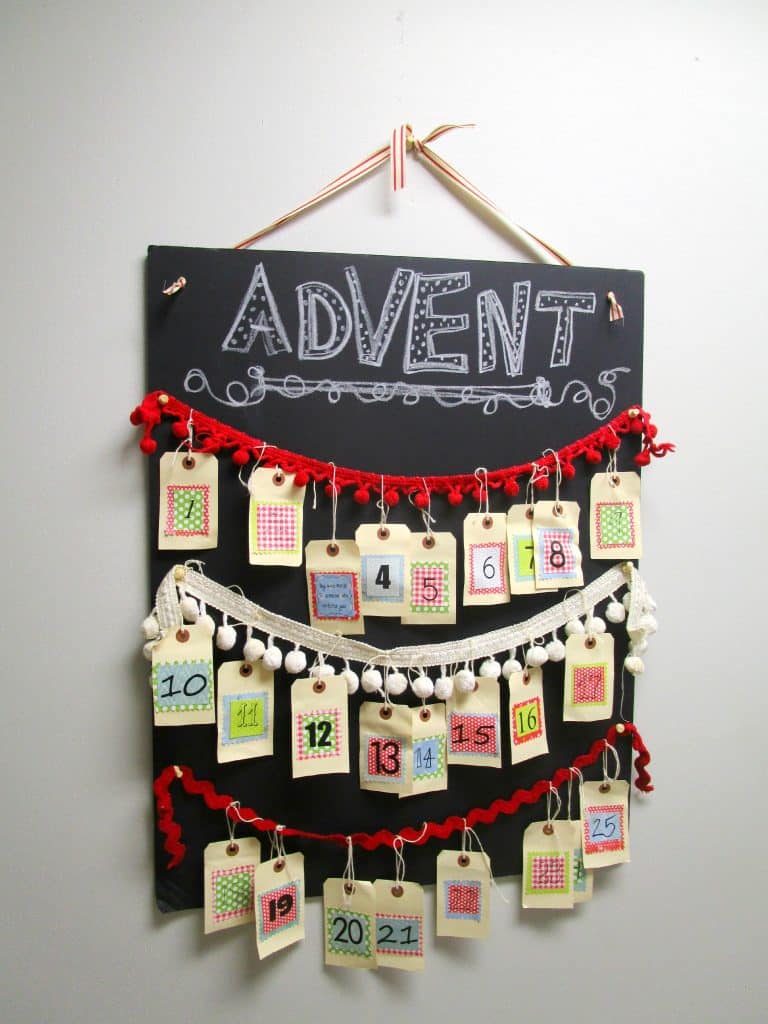 An Advent Calendar with tassels is a stylish and charming way to count down the days to Christmas while adding a bohemian touch to your holiday decor. As each day of Advent arrives, have the kids open one pouch to discover the surprise inside. The excitement and joy of the season will grow as the tassels are untied and the treats are revealed. This will make the Advent Calendar with tassels a cherished holiday tradition for years to come. It will add a touch of whimsy and bohemian flair to your holiday decor.
21. Golden Wreaths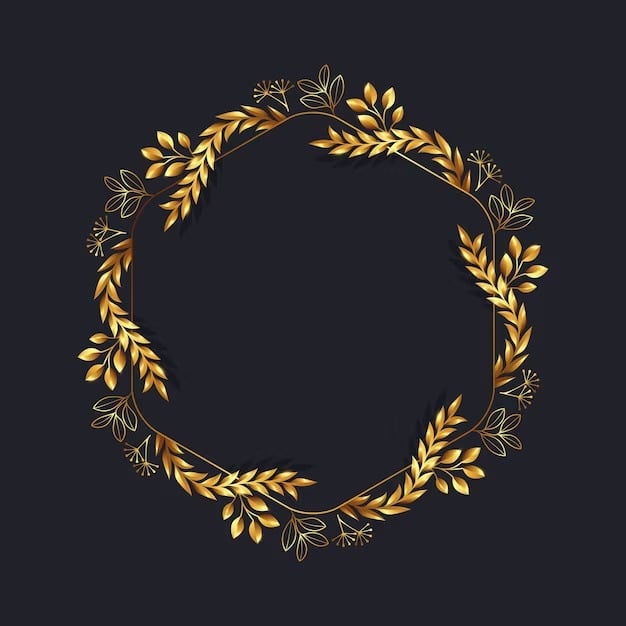 A gold paper fern wreath is a stunning and elegant addition to your Christmas decor. This DIY wreath combines the beauty of delicate fern leaves with the luxurious shimmer of gold, creating a sophisticated and eye-catching piece that exudes holiday charm. To create the gold paper fern wreath, start by gathering gold metallic paper or gold leaf paper. You can use pre-cut fern leaf shapes or create your own by drawing or tracing fern leaf patterns onto the paper.
22. Get Artsy with Hand Painted Ornaments
Hand-painted Christmas ornaments are a delightful and personal way to add a touch of artistry and sentiment to your holiday decor. Using acrylic paints or specialized glass paints, start painting your designs onto the ornaments. You can create intricate patterns, snowflakes, Christmas trees, holly leaves, or even personalized messages and names. The possibilities are endless, and you can let your imagination run wild with the designs. After painting, allow the ornaments to dry completely before adding any additional embellishments. Each ornament becomes a cherished keepsake that holds memories of the season and the joy of creating something beautiful with your own hands.
23. Brass Ring Wreaths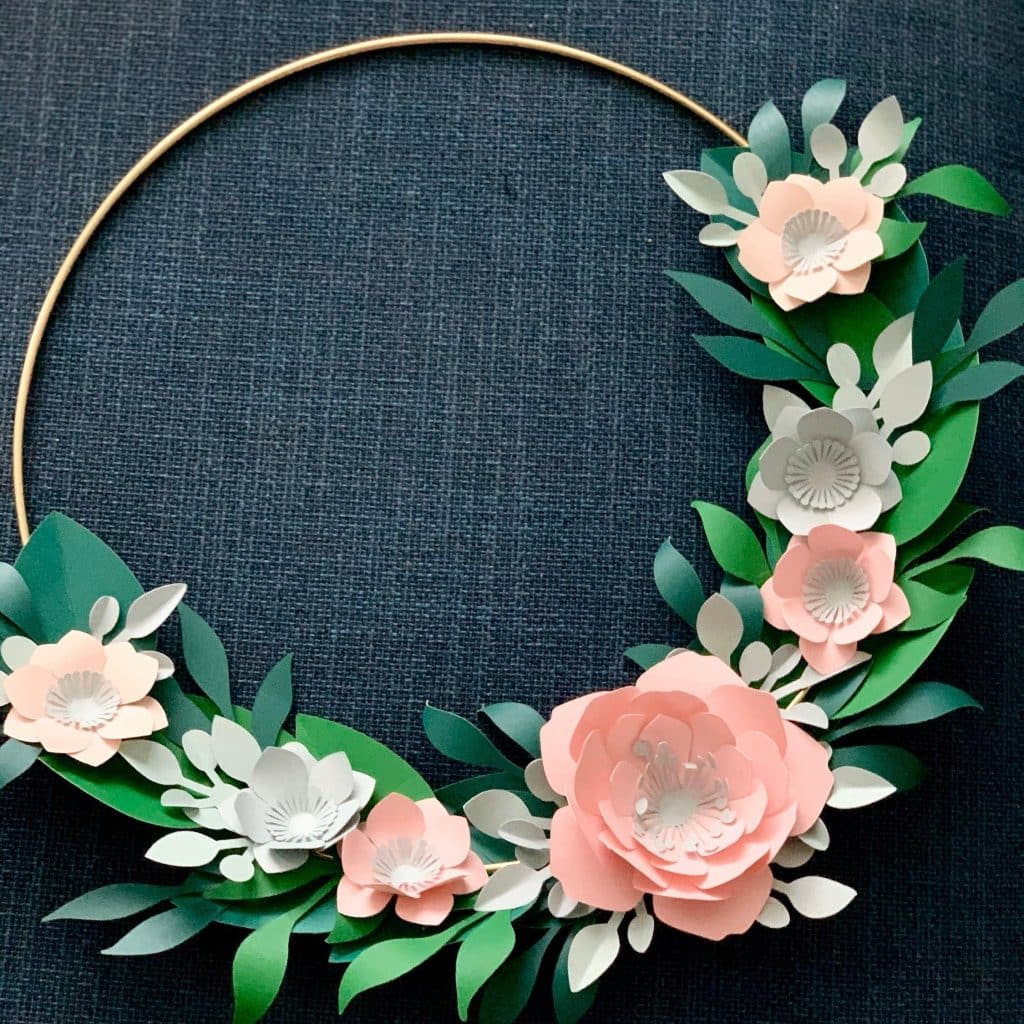 Brass ring wreaths are a sophisticated and elegant twist on the classic holiday decoration. These modern and minimalistic wreaths use a brass or gold-toned metal ring as the base, offering a stylish alternative to the traditional greenery-filled wreaths. You can adorn these wreaths with pine cones, flowers, and twigs for a minimal aesthetic. Once the wreath is complete, you can hang it on your front door, above the mantel, or as a centerpiece on your holiday table.
24. Metallic Christmas Tree Accents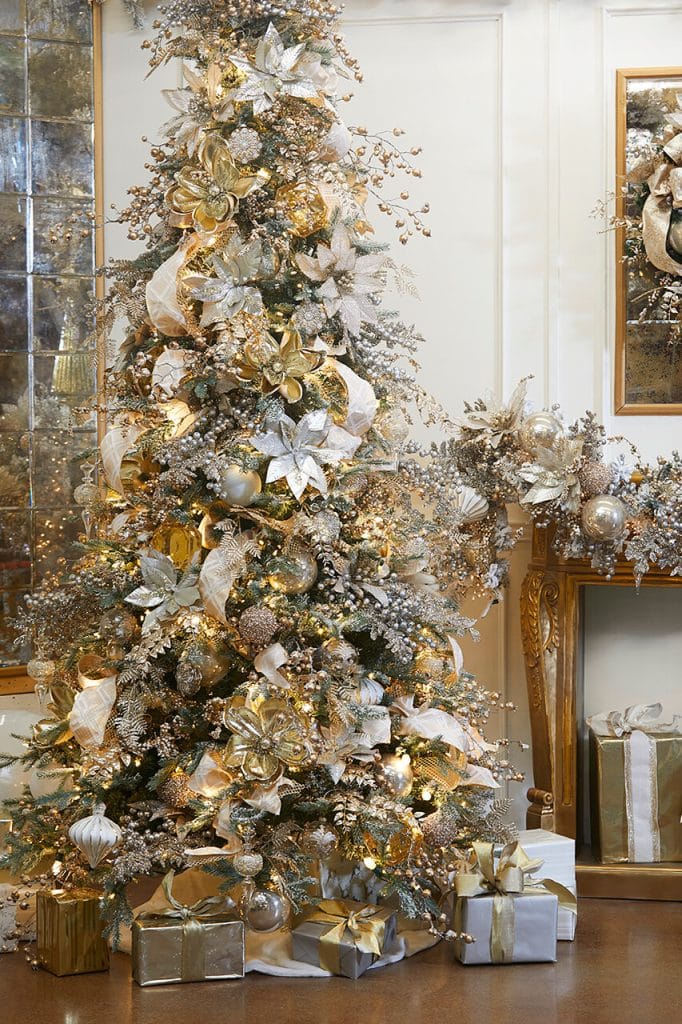 Copper Christmas trees are aesthetically pleasing and versatile in their placement. They can be displayed indoors or outdoors, and their modern design makes them perfect for contemporary and minimalist decor themes. Create your own DIY copper Christmas tree using copper wire or metallic paint to transform a plain artificial tree into a stunning copper masterpiece. Adding fairy lights or string lights to the tree enhances the metallic shine, creating a cozy and magical ambiance.
25. DIY Christmas Stockings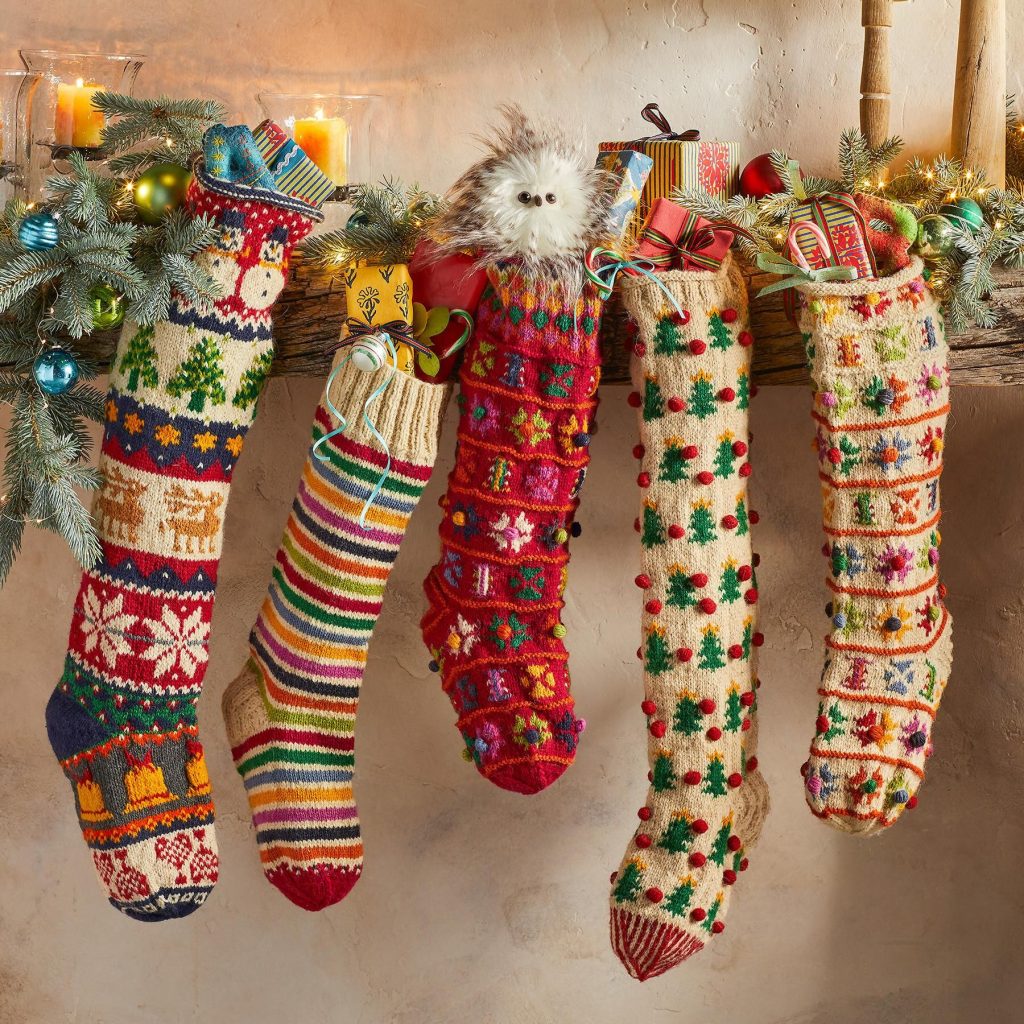 Christmas stockings are a beloved and timeless tradition that adds a touch of magic and excitement to the holiday season. These festive stockings are typically hung by the fireplace or on a mantle, eagerly awaiting Santa Claus's arrival on Christmas Eve to be filled with surprises and treats. Traditionally, Christmas stockings are made from soft and cozy materials like felt, velvet, or wool, often in vibrant red and white colors. They are usually embellished with festive designs, such as snowflakes, reindeer, holly, or the names of family members, adding a personal touch to each stocking.
26. Christmas Candles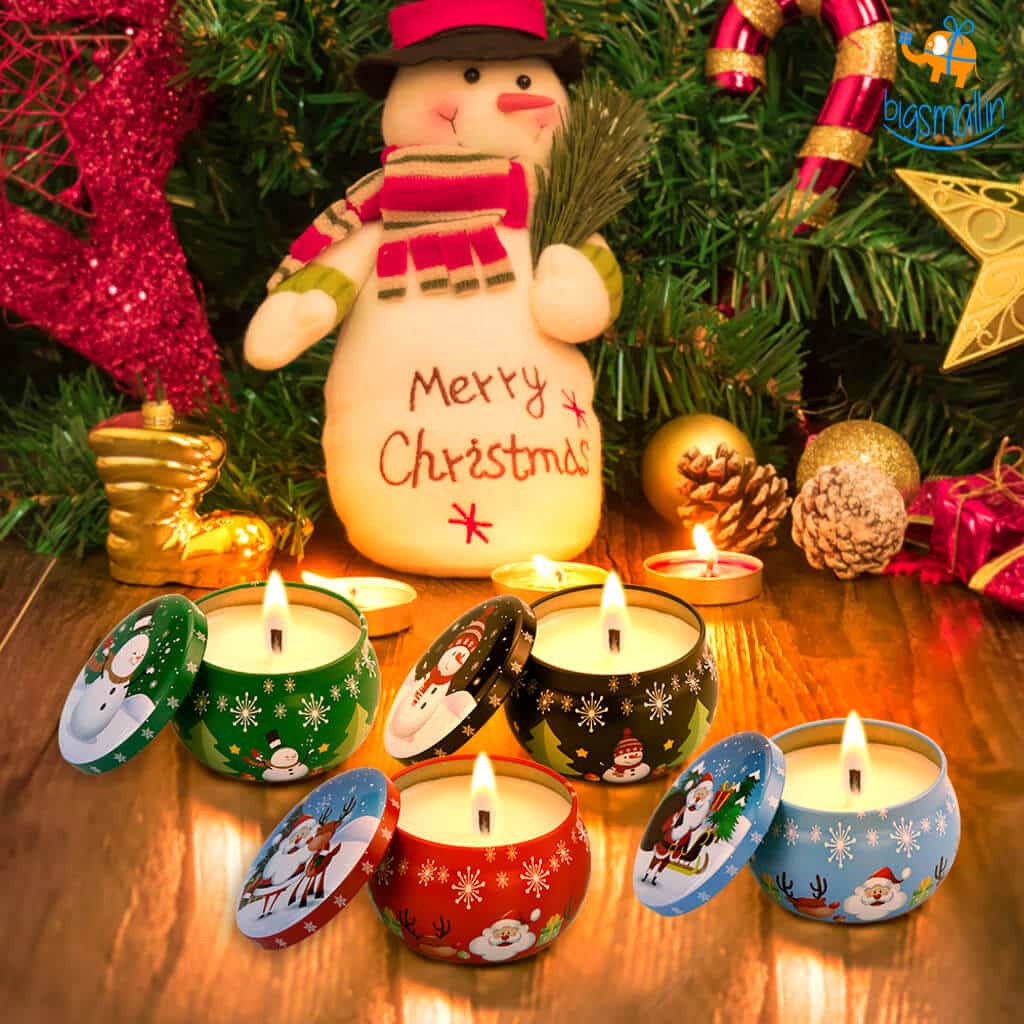 Scented candles also play a significant role in Christmas celebrations. Popular scents like pine, cinnamon, vanilla, and gingerbread evoke the festive spirit and evoke memories of cozy winter evenings by the fireplace. You can make these candles by yourself. You simply need soy wax, candle wicks, a glass jar, and essential oils to create your desired Christmas-themed candle. The soft glow of the candles creates a heartwarming ambiance and spreads festive joy.
27. Tinsel Wreath for Photos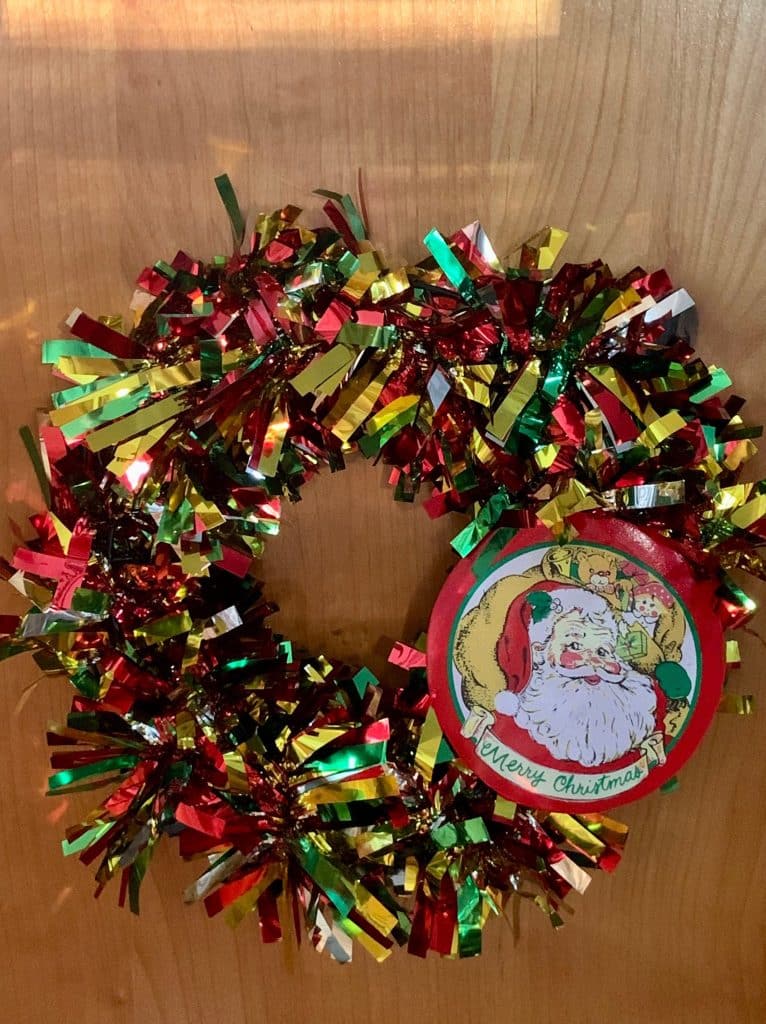 A tinsel wreath for photos is a fun and creative DIY project that adds a festive and glamorous touch to your holiday photo sessions. This unique wreath acts as a photo frame, creating a beautiful and eye-catching backdrop for capturing cherished memories during the Christmas season. The shimmering tinsel backdrop will add a touch of glam to your pictures and make them truly stand out.
28. Origami Christmas Trees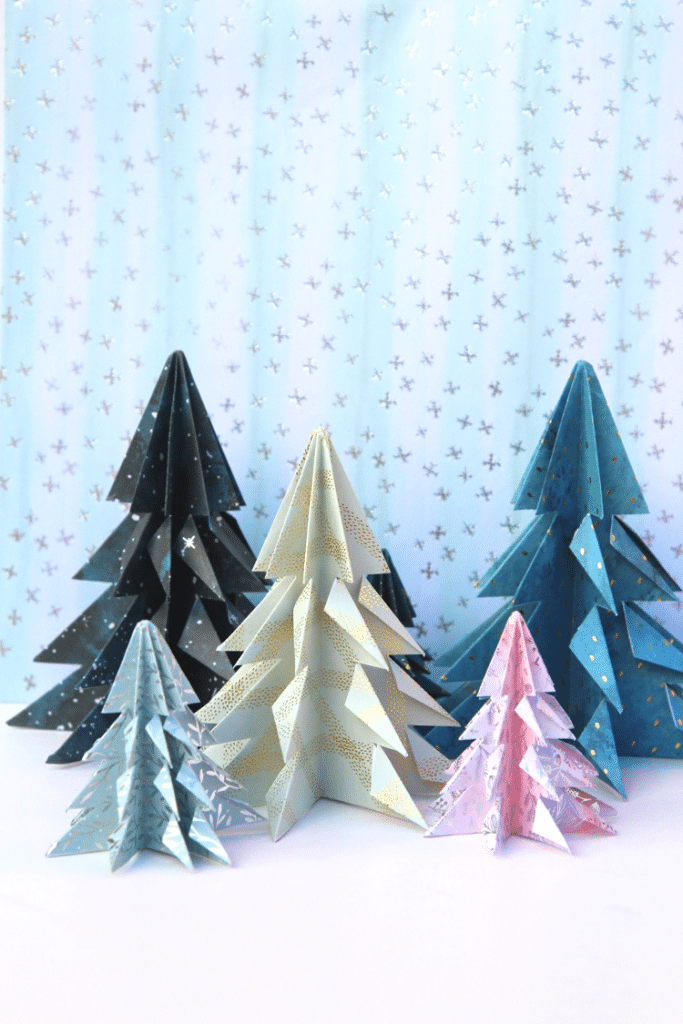 Origami Christmas trees are a delightful and creative way to add a unique and handmade touch to your holiday decorations. These paper trees, folded from various types of origami paper, are not only a fun craft project but also a charming addition to your Christmas decor. Origami Christmas trees also make fantastic handmade gifts for friends and family. Create a collection of folded trees in various sizes and colors, and place them in a festive box or gift bag for a thoughtful and creative present.
29. Marble Patterned Ornaments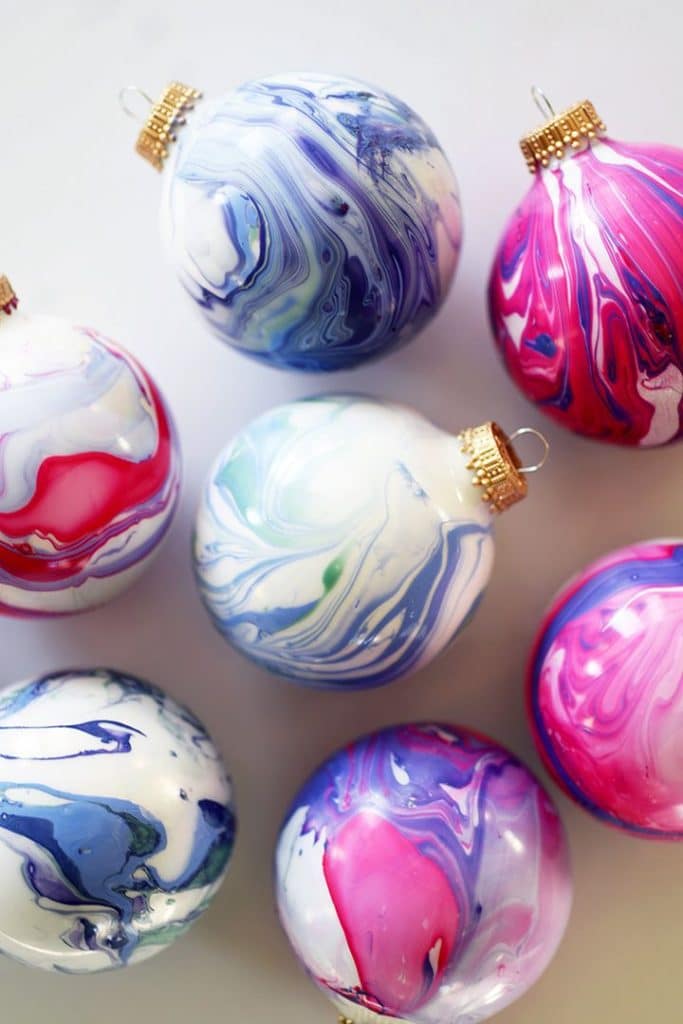 Marble-patterned ornaments are a chic and sophisticated addition to your Christmas tree and holiday decor. Start by choosing your desired marble colors. Classic marble patterns often feature a combination of white, grey, and black. However, you can get creative with other colors like blue, green, or even gold for a unique and contemporary twist. For an extra touch of glam, consider adding metallic or glitter accents to the marble pattern.
30. Santa Hat Accents on Straws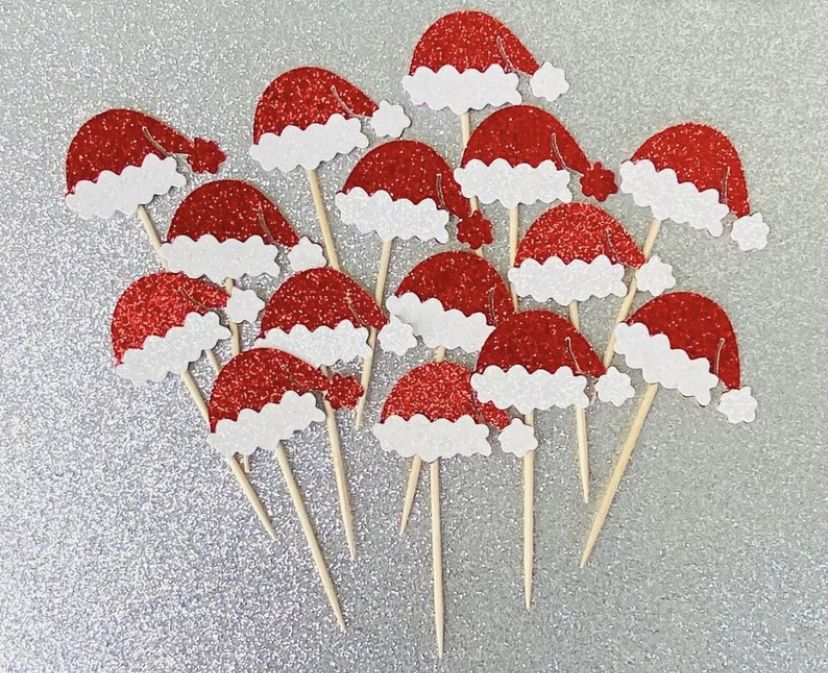 Santa hat accents on straws are a cute and creative way to add a festive touch to your holiday drinks and beverages. These adorable straw toppers resemble Santa's iconic red hat, making them a delightful addition to any Christmas celebration. They are perfect for Christmas parties, family gatherings, or just to make everyday beverages a little more festive during the holiday season.
Summing It Up
All in all, Christmas crafts for kids hold great importance during the holiday season as they offer numerous benefits that go beyond just creating beautiful decorations. Additionally, crafting together as a family promotes bonding and quality time, creating cherished memories that children will carry with them into adulthood. Christmas crafts also provide a platform for children to learn about the spirit of giving as they create handmade gifts for family and friends, instilling values of thoughtfulness.
Involving in simple and fun DIY projects for Christmas provides the kids an opportunity to harness their creative abilities. However, the joy of creating something handmade for Christmas decor will amplify the Holiday cheer.
This will motivate them to participate in art projects more frequently and explore their artistic side.